What's Turbo SIM?
The Turbo Sim is an unlock chip that is used to circumvent the factory unlock on iPhone. It is a small SIM card that sits between the phone and a regular SIM card. Turbo sim is programmable, sometimes they work quite well, but sometimes they fail. It is a method of "unlocking" that Apple does not like; therefore, Apple is always working to knock them down, while Turbo SIM manufacturers are always looking to release new turbo sim models with new programming. In essence, a Turbo SIM is a convenient way to break a phone without having to use or pay for a password.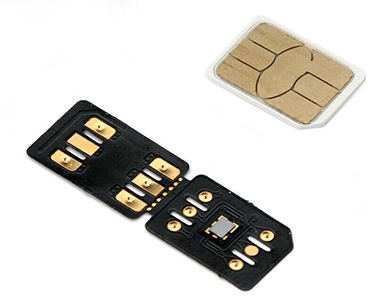 How Turbo SIM Works
The main purpose of the Turbo SIM is to unlock the carrier by spoofing the iPhone when the carrier is requested by baseband firmware. These requests are first passed through Turbo SIM and get modified. Then it will pass to the real SIM on the local GSM provider for which iPhone is not authorized. Due to the signal modification, even if the iPhone was locked, it can't identify that the SIM from a different carrier. But Apple has taken several actions to update their firmware when detects with carrier signal change making it difficult for Turbo SIM to mimic the IMEI number and authentication key.
Turbo SIM Pros and Cons
👍 Pros
Low Cost: Compared to the carrier unlock or factory unlock, using a Turbo SIM is cheaper and easy to use.
Warranty protected: For many unlocking methods, jailbreaking is used. Since we used a Turbo SIM externally, no jailbreaking is required. Thus, the manufacturer's warranty is in safe hands.
Activate phone: Turbo SIM can activate any locked iPhone and allow you to use the carrier you want.
Compatibility: Turbo SIM is compatible with any iPhone model and any iOS update version.
Effective: No restrictions with the type of carrier or the country of use. For any carrier, Turbo SIM is compatible.
New versions for each iOS upgrade: When the iOS version upgrades, a Turbo SIM is compatible. So users don't need to fear upgrading their device.
👎 Cons
Works only for iPhone: Turbo SIM is designed only to work in iPhone devices. It doesn't work on any other devices.
Manual Update: To update the newest iOS update, users have to enter the ICCID code available on the Apple website manually.
Temporary unlock: Apple conducts security checks and changes the operation from time to time to avoid manipulating their devices. Due to this, we might have to wait until the release of a new version of Turbo SIM, which is compatible with the new iOS update.
Learning curve: To use Turbo SIM, you need to have some knowledge in handling it. Otherwise, it can lead to damage to your original SIM.
Increased use of battery power: Turbo SIM consumes high battery power to process. This will drain the battery faster than normal.
Scammers: Now it's become hard to find a trusted seller who sells Turbo SIMs. Most of them are outdated ones or corrupted ones.
How to Use Turbo SIM to unlock iPhone
In this section, we'll discuss 2 main ways of unlocking the iPhone using the Turbo SIM. You can first try the most basic way, and if it's unsuccessful, you can factory unlock the iPhone. But remember, always handle the Sim cards with caution since they can get damaged due to lack of knowledge.
#Basic Unlock
Step 1: Turn off your iPhone and remove the SIM card from the card adapter. Don't try to remove the SIM once the phone is on, damaging data and SIM cards.
Step 2: Then remove the SIM card from the SIM card slot.
Step 3: Then, take your Turbo SIM and lay it on the SIM card slot.
Step 4: Next, place the SIM card on top of the Turbo SIM card and insert it into the iPhone.
Step 5: Turn on the iPhone, and you can find an unlocked iPhone.

#Factory Unlock iPhone with Turbo SIM
Which iPhone models are factory-unlockable?
iPhone 5s
iPhone 6
iPhone 6 plus
iPhone 6s
iPhone 6s plus
iPhone SE
iPhone 7
iPhone 7 plus
iPhone 8
iPhone 8 plus
iPhone X
How to Steps
Step 1: Insert a Turbo SIM card
Once you purchase the Turbo SIM, insert it into the iPhone and wait for the activation popup. The Turbo SIM that you purchase should be allowed to change ICCID or SIM number. Otherwise, you won't be able to factory unlock the phone.
Step 2: Edit your ICCID/SIM number
Use your Emergency call option and dial *5005*7672*99#. This will allow you to edit the ICCID. Now tap on Edit ECID and type an active ICCID. In below, we have given you some free ICCID to get things started.
2021 Latest ICCID:
89014104279605342419 – LIVE
89014104279605344753 – LIVE
Step 3: Eject the Turbo SIM
Before going any further, it is always good to restart your device to get the applications started. Once you did that, go to the Home screen, eject the SIM card, and remove the Turbo SIM. Now again, insert the SIM, and that's it. Now you have a factory unlocked SIM. You can use any SIM without a carrier activation lock.
Note: If you perform any hard reset or soft reset, this unlock will be removed. You can update your phone via iTunes or OTA without affecting factory lock.
Where to Buy Turbo SIM
You can purchase a Turbo SIM from eBay or Amazon. Sellers on eBay are comparatively cheaper than those on Amazon, so we recommend going for eBay. Alternatively, you can purchase any other interposer SIM card like Turbo, Gevey, or GPP. The price ranges from a few dollars to tens of dollars on both platforms. Some will indicate that you can edit ICCID for perfect activation. Of course, you need to pay attention to whether your mobile phone model and iOS system support it when buying.
Note:
Important to check whether the Turbo SIM is compatible with your device.
This is not for CDMA service.
Turbo SIM can't unlock any devices with an iCloud lock or can't bypass iCloud activation.
You won't get any result if you use this on the blacklisted phone.
You must have some experience in inserting a sim card correctly with this chip.
Alternative Tool to Unlock SIM without Chip
iToolab SIMUnlocker
SIMUnlocker is a method that does not require Turbo SIM, and there is no complicated installation. It is an easy-to-use unlocking software that can unlock the SIM card lock of any carrier such as AT&T, Sprint, T-Mobile and Verizon.
💡 Key Features
Fix the sim card lock, let you change the operator freely
Unlock once, effective forever
Support SIM card of any operator in the world
Simple unlocking process
👍 Pros
Permanently effective after unlocking
The unlocking process is simple
100% successful
Each license can unlock up to 5 devices
📖 How to steps
Step1, Connect your iPhone
Click "Start" to connect the phone to the computer. You will be asked to unlock the screen passcode and trust the device.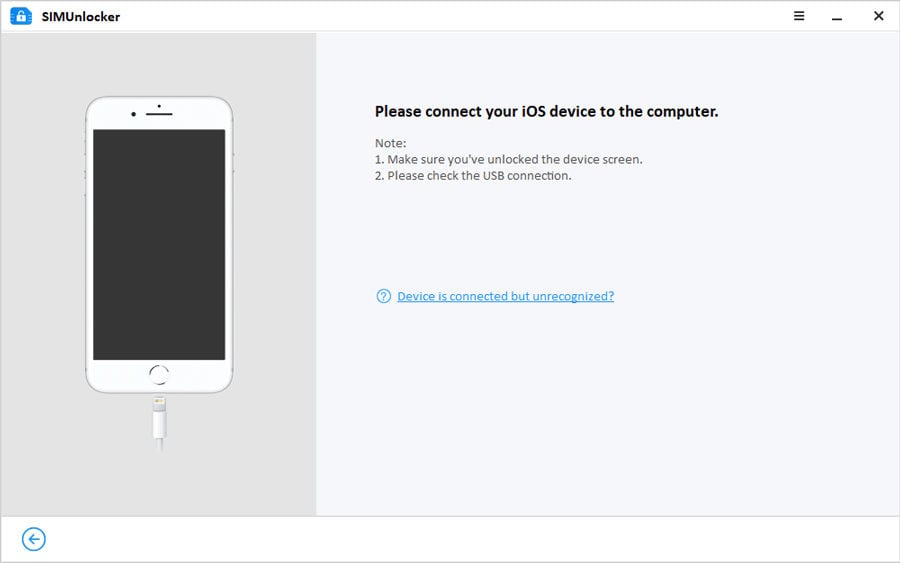 Step2, Jailbreak
You need to spend a few minutes to jailbreak your iPhone. The program will automatically download the jailbreak tool for your convenience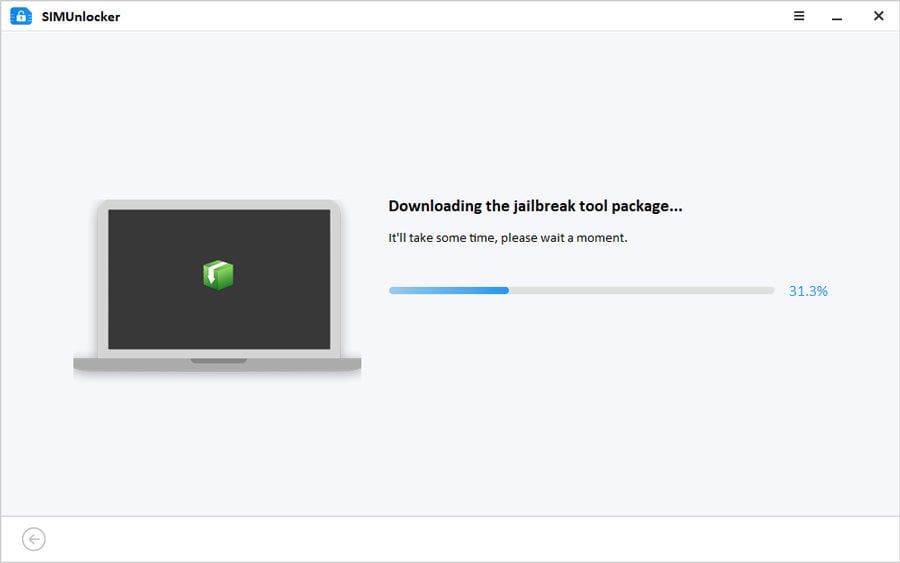 Step3, Unlock
After the jailbreak is completed, if the program does not show the next step, you can unplug the iPhone again. Then click "Unlock" to enter the unlocking process.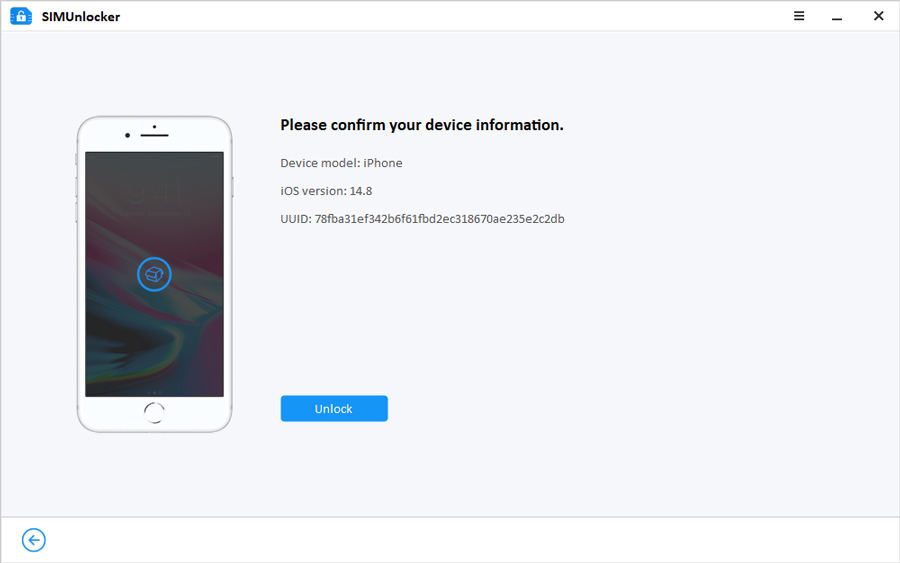 Step4, Done!
Soon, your phone SIM lock will be removed successfully. You can open the tray and change to any SIM card.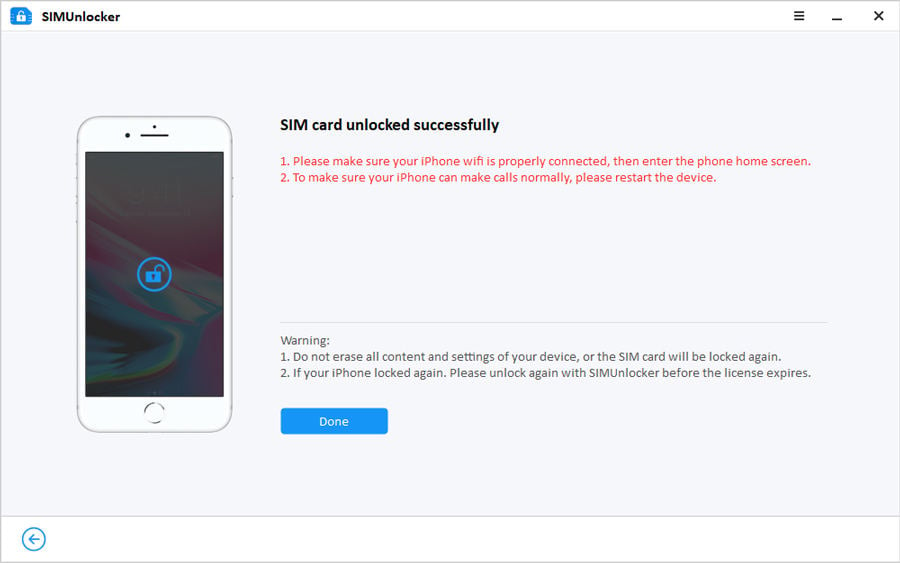 You May Also Ask
1. Can I update my iPhone while using Turbo SIM?
Once you update the iOS version, your old Turbo SIM won't be compatible since the SIM is running on the old version. On many occasions, Turbo SIM providers provide an up to date software version aligning to the iOS version. So before updating your phone, it is important to check the Turbo SIM provider's website to see whether they have released a new version of software aligning to the iOS version you are going to update.
2. Which Turbo SIM supports iPhone models?
Turbo SIMs are compatible with all the released iOS versions and all the models of iPhones. But remember, the same Turbo SIM may not be compatible with all types of iPhones. Each type has its compatible Turbo SIM type. Hence, when buying, always be careful and check the compatibilities to avoid problems.
3. Turbo SIM vs Factory Unlock
Factory unlocking is the most legit and official way of unlocking your iPhone from the carrier. Since the unlock process is done mainly by the carrier, we can get help with any issue. But on the other hand, using Turbo SIM can unlock your iPhone to any carrier, but it is not recommended, especially for beginners, since it can damage your Sim card. Also, you need to install the required software, and if you reset the phone, you have to perform all the steps from the beginning.