How do you switch From Sprint to T-Mobile?

As you know, hardly any phones outside of the Typical LG, Samsung, and Apple are compatible with Sprint. Sprint is the worst carrier when it comes to phone selection. I'm currently on a Sprint financing plan and was hoping to switch to T-Mobile to get GSM availability

— Quoted from Reddit
Have you come across such situations where you are unhappy with the Sprint network carrier and want to switch to a better carrier like T-Mobile? Switching from one provider to another is not straightforward unless you follow the things that we will discuss in this article.

About the merger of T-Mobile and Sprint
Am I using Sprint or T-Mobile?
Sprint had officially discontinued its services on August 3, 2020, and its users may still use the original carrier's network until the whole network is merged to T-Mobile. Sprint users who live in areas where LTE coverage is unavailable will automatically get connected to the LTE network of T-Mobile.
What happens with my Sprint plan?
If you are already using a Sprint plan, you can continue to use it and add any new lines when needed. There will be no connection loss or service unavailability. But, if you intend to change your plan to T-Mobile, first, you need to pay any debt you have with the previous Sprint plan. Once that is paid, you can choose the T-Mobile plan you wish to use. When you change your connection from Sprint to T-Mobile, you won't be considered a new user, and you will be able to use the same old account you used for Sprint.
Compatibility issues between Sprint and T-Mobile phones
In simple terms, Sprint uses a CDMA network, whereas T-Mobile uses GSM. These 2 are completely different networks, and Sprint phones don't work well with other wireless network carriers. There if you have a Sprint phone, always recommended to upgrade to GSM based phone.
What happens to 5G users?
The wireless spectrum Sprint owns 5G users to experience faster speed for a good amount of distance. Since T-Mobile now owns the spectrum, both the users will receive faster data speed than ever.
Why You Should Switch from Sprint to T-Mobile
Reason 1: LTE network shutdown
T-Mobile confirms that they will shut down the LTE network of Sprint by 2022, June 30. Now, 1/3 of the Sprint customers have been moved onto the T-Mobile network, and the remaining would be expected to move completed by the end of 2022. For some areas, Sprint's LTE network no longer works, so those customers automatically get connected to the T-Mobile LTE network. It encourages Sprint's customer base to get transferred to the T-Mobile network. For customers who transfer from Sprint to T-Mobile by themselves, T-Mobile offers some additional benefits as well.
Reason 2: Coverage
| | | | |
| --- | --- | --- | --- |
| Coverage Type | Sprint | T-Mobile | Combined Network |
| 4G LTE | ~30% nationwide | ~60% nationwide | ~63% nationwide |
| 5G | N/A | N/A | ~40% nationwide |
Sprint was recognized as the worst network for the overall coverage in the USA. It was hovering between 30-40% for 4G LTE, despite the best plans, benefits, and customer support they had. On the other hand, T-Mobile had better coverage of 60% around the country. With the merging of these 2 networks, the coverage has strengthened and provided better speed than ever. Also, the 5G network covering 40% of the country has provided a more significant opportunity for T-Mobile to be one of the best networks in the country. With the introduction of 5G, a large amount of data can be transmitted much more efficiently than 4G LTE with faster speed and less buffering. Remember, to receive a 5G connection; you need a 5G capable device which we will discuss later in this article. All the plans include an option for 5G users, and depending on your need, you can switch between the 5G and 4G LTE networks.
Reason 3: Data Speed
It is important to remember that speed is not the same as coverage. The speed is how good your connection is and how long it takes to receive and send data without buffering. When it comes to LTE data speeds, there is no competition between the two networks. T-Mobile always provides faster data speed compared to Sprint. T-Mobile is expected to provide an average download speed of 21.1 Mbps, while Sprint provides 13.9 Mbps with lower coverage. Despite the cheaper plans in Sprint, it is always a headache to use a lower-speed network when you use it for data-intensive work like gaming.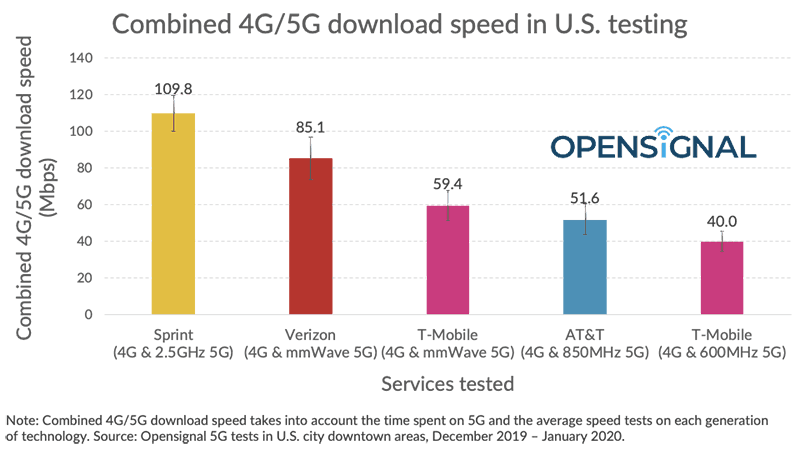 Reason 4: Phone Compatibility (5G)
T-Mobile provides several choices of devices compared to Sprint. For 5G devices to work properly, there are 3 types of frequencies essential to be accessed. But for older 5G devices from Sprint have problems in identifying all these 3 types of frequencies. When all the 3 frequencies are captured, users get the best 5G experience. If you use a 5G phone from T-Mobile, you don't face any issue since the mobile phones are up to date. But if you use an older version, you need to upgrade to a new device to experience the 5G network of T-Mobile fully. Right now, T-Mobile has a variety of 5G phones where you can order from their official website.
How to Switch from Spring to T-Mobile
1. Unlock Your Phone
Official Way: Sprint
If you want to unlock your Sprint phone officially, you need to call customer support via 888,211,4727. If you're a Sprint Forward customer, you'll need to call 855,639,4644. Before calling customer care, you must visit their website and check the prerequisites listed for unlocking. If you have not fulfilled anyone of them, you may not be eligible for unlocking.
Can't be unlocked officially? Try a third-party way
iToolab SIMUnlocker does exactly what the name implies. This means that if you are having trouble with a carrier-locked iPhone, this tool can help you fix it. The software exploits a gap using the Checkra1n tool and unlocks the phone. By doing so, the iPhone will run out of Jailbreak, but that doesn't matter if you're careful. Once this is done, you will be able to use any network worldwide and avoid any SIM blocking.
You can download the latest version of the iToolab SIMUnlocker from here.
How-to-steps
Step 1: Connect your iPhone with the PC
Download the software and install it on your computer. Be sure to unlock it using the activation key. Then connect the iPhone using the original cable and make sure the PC detects it.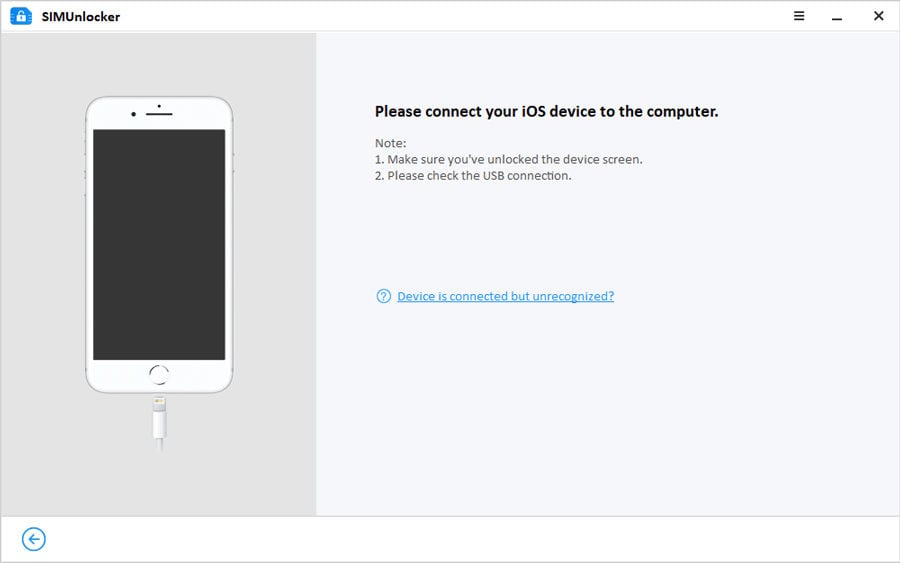 Step 2: Jailbreak the device
Once the software detects the iPhone version, the iPhone will be jailbroken using the Checkra1n tool. You should see a progress bar where the software downloads the package. Once the package is downloaded, the iPhone is Jailbreak; the software will check the device's eligibility.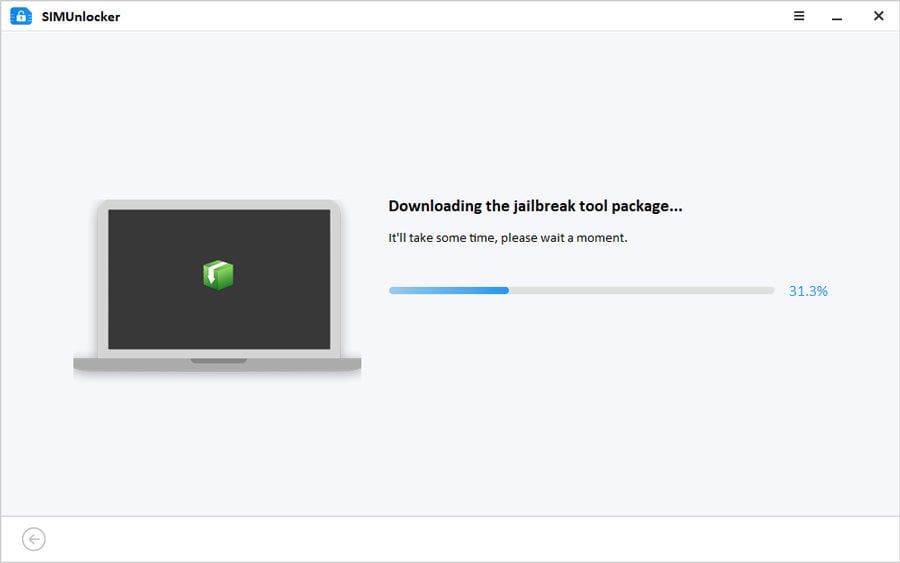 Step 3: Confirm the information
Confirm the information that you see on the screen and click on the Done button. Then your device is unlocked.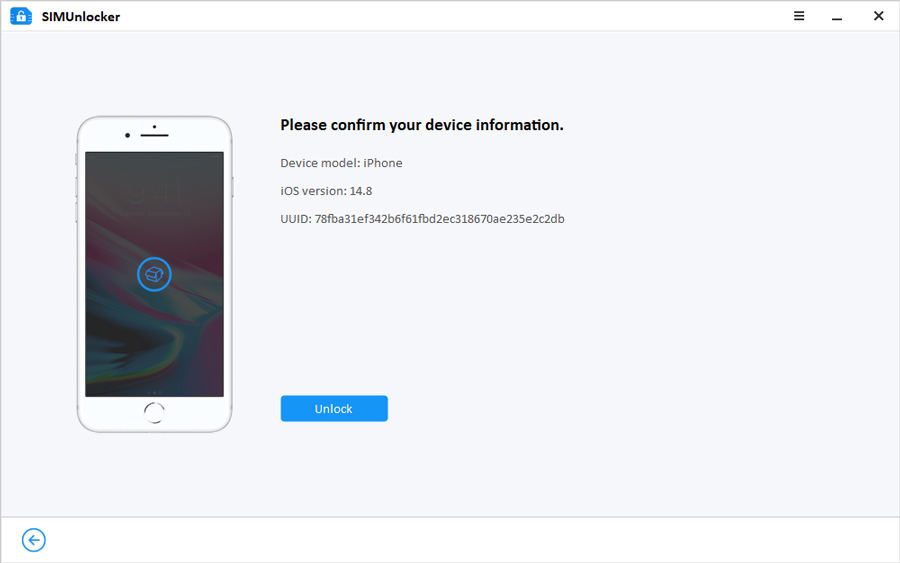 Also read: How to unlock Spring iPhone
2. Check Compatibility
To make sure your phone is compatible with the T-Mobile network, you need your IMEI number to check the compatibility. To check the status, you can use the T-Mobile compatibility checker. Most of the newer smartphones are compatible with all the networks, but you can check using your IMEI number if you're not sure.
3. Transfer to T-Mobile
If you wish to keep the current phone number when you transfer to T-Mobile, you need to check the eligibility. Through the T-Mobile website, you can find whether you are eligible or not. If you're eligible, the next step is to call T-Mobile customer service or visit a store and speak to an agent in person.
4. Switch to A Suitable T-Mobile
| | | | | |
| --- | --- | --- | --- | --- |
| Plan Type | Plan Name | Pricing | Hotspot | 5G capable |
| Sprint | Unlimited Basic Plan | $60 | 500 Mb | Yes |
| Sprint | Unlimited Plus Plan | $70 | 50GB | Yes |
| Sprint | Unlimited Premium Plan | $80 | 100GB | Yes |
| T-Mobile | Essentials | $60 | Unlimited 3G | Yes |
| T-Mobile | Magenta | $70 | 5GB 4G LTE | Yes |
| T-Mobile | Magenta MAX | $85 | 40GB 4G LTE | Yes |
If you are a Sprint user and used the $35 unlimited plan, you can use the package without any issue even after the pre-merger. Now, T-Mobile offers a wide range of perks, including gifts on Tuesdays, unlimited data plans, video streaming, free international service, and more. As such, T-Mobile wins our awards for the best-unlimited plan, best international service, and best urban service.
5. Activate Your SIM
Step 1: Log into your T-Mobile account using your T-Mobile ID.
Step 2: If you subscribed to multiple connections, select the line which you want to activate.
Step 3: Then complete the security verifications to proceed.
Step 4: Choose either the SIM or eSIM.
Step 5: Then, enter your ICCID or EID to complete the change. If you face any issue activating the SIM, you may contact the T-Mobile customer care or physically visit a store.
Conclusion
Now it is clear that switching from Sprint to T-Mobile is necessary to experience a better network connection. Even if you don't transfer, the whole Sprint network will merge to T-Mobile by the end of 2022. If you follow the above guide, you can easily switch from Sprint to T-Mobile. For all the users switching from Sprint to T-Mobile at this period, may receive exciting offers and benefits. So, hurry up and switch to T-Mobile soon.