"The SIM card installed on your iPhone is not supported under activation policy." Do you no longer want to use the existing Sprint network on the locked iPhone? It would be best to first unlock the Sprint iPhone before switching to a new network on your device. You will not be allowed to change to another network unless your Sprint device qualifies for it. Unlike Verizon, unlocking a Sprint device is not that easy. Let's go over to find out how to do it right!
About Sprint
The US mobile operator T-Mobile announced that it completed the merger with its former rival Sprint and presented itself as a new "super powerful" company, with 14 times more capacity and a planned investment of 40,000 million dollars to make "a transformative 5G network a reality. Now T-Mobile is a telecommunication giant capable of competing with AT&T and Verizon, promising to "create the best national 5G network, with breadth and depth, in the world, that will bring impressive speed.
Eventually, not all Sprint users can access the T-Mobile network unless they upgrade to a compatible version. Moreover, if you are using the Sprint network but didn't want to get restricted to one network, you can choose the path to unlock your device so that you can use any SIM card as you wish.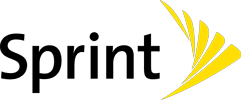 Before Unlocking Sprint You Should Know
Your iPhone must comply with the following rules for unlocking the home.
Your device must have been active on the Sprint network for at least 50 days.
The iPhone must be a domestic SIM unlock.
You have fulfilled the associated service agreement, settlement invoicing agreement, or rental agreement together with the payment in full of all relevant termination fees or purchase options for termination.
The iPhone should not have been reported as lost or stolen. Also, it must not have been linked to any fraudulent activity.
The associated account is considered to be in a good position.
How to Unlock Sprint Phone (Official Way)
If you are a postpaid Sprint plan user and your account is eligible, Sprint automatically unlocks your iPhone after a certain period.
In any case, you can contact Sprint customer support and verify whether your device is suitable for unlocking and whether the device is unlocked. You will have no trouble unlocking your phone, as carriers will guide you through the steps. After unlocking your device, you will be able to use another carrier on your device. Once unlocked, you can use iPhone on another carrier by following the instructions below:
Step 1. First, turn off the iPhone.
Step 2. Then remove the SIM card from the device and insert the new SIM card into the SIM card slot.
Step 3. Restart the device and go through the on-screen instructions to set up your iPhone.
How to Unlock Sprint iPhone by SIMUnlocker
If you want to unlock your device quickly, you can take the help of reliable third-party unlocking services. We recommend using iToolab SIMUnlocker software, which can unlock your device within 5 minutes from the comfort of your home. It bypasses the SIM lock and supports all the major network carriers. There will be no data loss during the process, and the user-friendly interfaces provide an easy and efficient solution even for the non-technical person.
Key Features
Bypass SIM locks in just 5 minutes
Permanent unlocking
Available to all the carriers
Supports iPhone models of 5s to the latest
Available for both Windows and Mac
24×7 customer support and regular software updates
How-to-steps
Step 1. Download and install SIMUnlocker on your computer.
Once you download and install the software on your PC, connect your iPhone to the PC using the USB cable.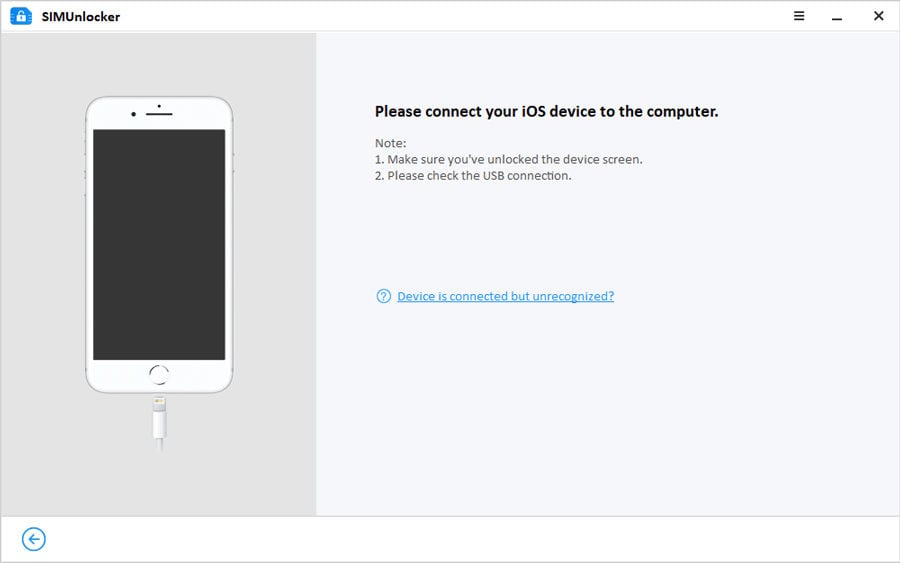 Step 2: Jailbreak the device
SIMUnlocker will run a background check to find the eligibility of the device for jailbreaking. If it succeeds, it downloads jailbreaking tool Checkra1n into your device. Then follow the instructions on the screen. Once the jailbreak completes, you can find the device information on the screen. Check it and click on the Unlock button.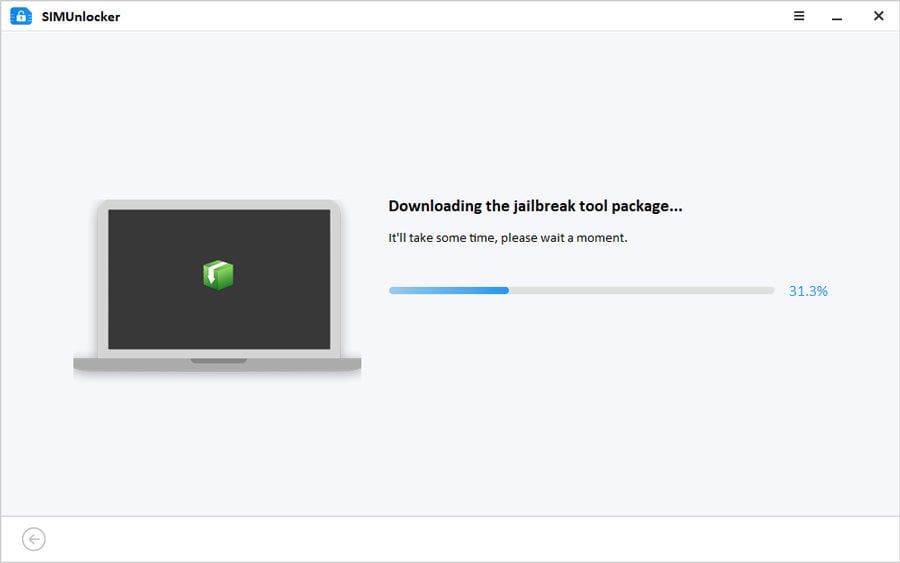 Step 3: Wait until it gets unlocked
Now, wait for few minutes until the process completes. Once it ends, you can click on the Done button to finalize the process.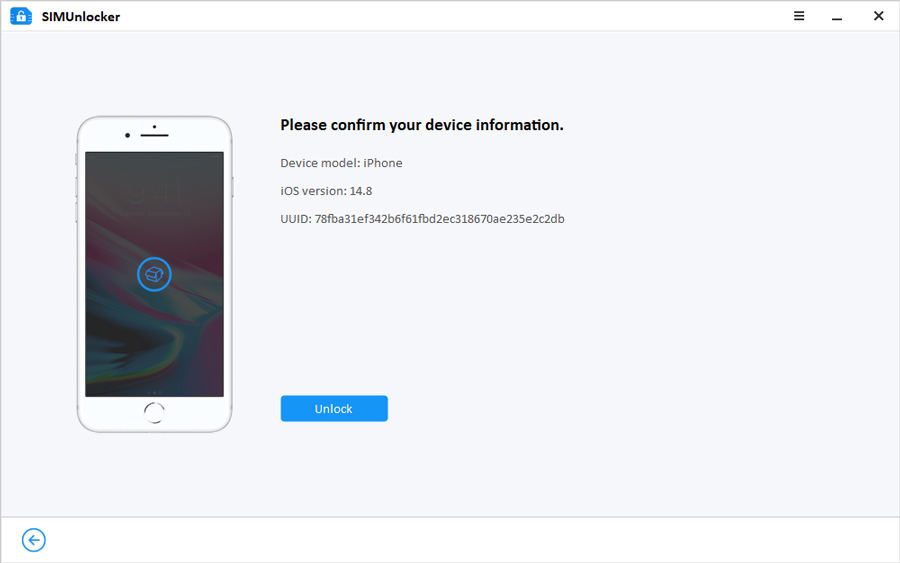 How to Unlock Sprint Phone Online
DoctorSIM.com is a portal with two aspects: on the one hand, it compares the different mobile operators, and on the other, it offers a service to unlock and repair your mobile. If you have a Sprint mobile and wish to unlock it online, you can visit their official website and place the order with the necessary details. Once the order confirms, they will send you the instructions to follow.
One of the best indicators that we can use to look at DoctorSIM's reviews is on sites like Trustpilot or Ekomi, which are difficult to fake since they need to have placed a valid order number on publishing the opinions. For example, in Ekomi, the evaluation is 9.6 out of 10 based on more than 10,000 opinions, without a doubt the best indication that DoctorSIM is a reliable portal.
FAQs
1. Can I switch my Sprint phone to another carrier?
In short, YES. But remember, Sprint uses a technology called CDMA. So more likely, it works with only network providers who have connection type CDMA. If the network provider has a GSM connection type, some features may not work.
2. What other carriers are compatible with Sprint?
| | |
| --- | --- |
| CDMA network list | Carriers that use Sprint network |
| Sprint Corporation | Boost Mobile |
| Verizon | Ting Inc. |
| U.S. Cellular | Republic Wireless |
| CREDO Mobile | FreedomPop |
3. How can I unlock my Sprint Prepaid phone?
To unlock the prepaid device, there are 2 requirements that you need to fulfill.
Your device must be active for at least 12 months before requesting unlocking.
The Sprint device shouldn't be blacklisted as stolen, lost, or involved with fraud.
If both the requirements set by Sprint are met, you can request an unlock.
In addition, you can also use the above unlock tool SIMUnlocker or DoctorSIM to unlock without waiting 12 months.