In-box is one of the most useful iCloud removal tools for iOS devices. It is free to download and will often unlock the device easily.
In this guide, we take a look at this tool to help you decide if it is the best solution for you.
Let's get started.
What is In-box v4.8.0
In-Box v4.8.0 is a Windows program that was created by the iN-Box team to enable the removal of iCloud accounts from iOS devices. It supports all iPhone and iPad models and it is one of the best tools to use when Activation Lock is preventing you from the device.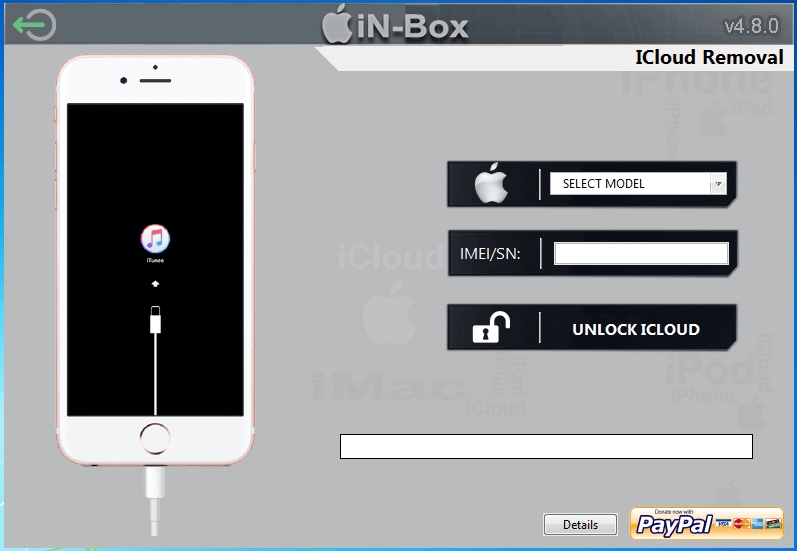 Key Features
The following are the key features you can expect when you download In-box v4.8.0:
It allows you to easily boot your device in recovery mode. Recovery mode is useful since it can flash the device from the bootloader.
You can also use this program to remove the old iCloud account, useful for when you forget the login credentials.
You can also use it to flash the IPSW firmware from iTunes to install the operating system.
The program's developers are always available to help you unlock the device if you run into any issues.
It is very easy to use and supports most iOS devices.
The interface is user friendly and the program can be installed on all version of Windows.
Cons
But like most tools, this program does have its shortcomings. They include the following:
Finding the official download link for this program can be difficult.
There are hundreds of fake In-Box v4.8.0 online and many of them have a lot of viruses and malware.
Many websites that claim to have the download link will trick users into completing surveys but will not give them the download link.
This program doesn't have an official website. Therefore, you may have problems finding assistance if the device is damaged by the process.
Does It Work?
To determine if this tool works, we tested it using various devices including the iPhone X, iPhone 8, iPhone 6, and iPhone 5s. We ran the devices through the program multiple times to ensure that our tests were accurate. But the program didn't unlock any of the devices. Therefore, it is our conclusion that this program doesn't work at least for the devices we tested.
Where Can I Download In-Box Tool?
It is impossible to find a safe website to download this program. Many of the sites that offer a download link are fake and full of malware. We tried to download the program from two of the most popular of these sites and the following is what we found out:
Perfectapks.com
Download file name: iN-Box-V4.8.0 (XDAROM.COM).7z
File Size: 11.6 MB
Security: The file contains a lot of viruses and malware
Xadrom.com
Download File Name: iCloud bypass Tool-Installer.zip
File Size: 2.25MB
Security: The download file contains a lot of malware and viruses
Our system flagged both files as unsafe. We, therefore, recommend avoiding these sites.
The Best Alternative to In-box v4.8.0
If you would like a tool that is both safe and effective in unlocking the device, we recommend using iToolab UnlockGo. This program has numerous features that make it the ideal solution, including the following:
It is also be used to remove iCloud Lock Activation in just a few simple steps.
It can be very useful when you want to remove the device's passcode since it can remove all types of passcodes including Touch ID and Face ID.
It is one of the most effective ways to unlock a disabled, broken, or a locked iOS device.
It is also very easy to use and you will not need any technical expertise to use this program.
To use it to bypass iCloud Activation Lock on both Windows and Mac, follow these simple steps:
Step 1: Download and install UnlockGo on to your computer and then run the program after successful installation.
Step 2: In the main window, select "Remove iCloud Activation Lock" to proceed.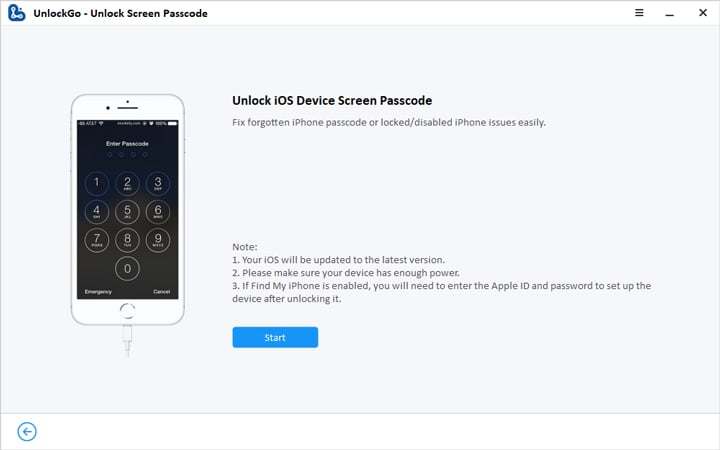 Step 3: Then click "Start". Connect the device to the computer.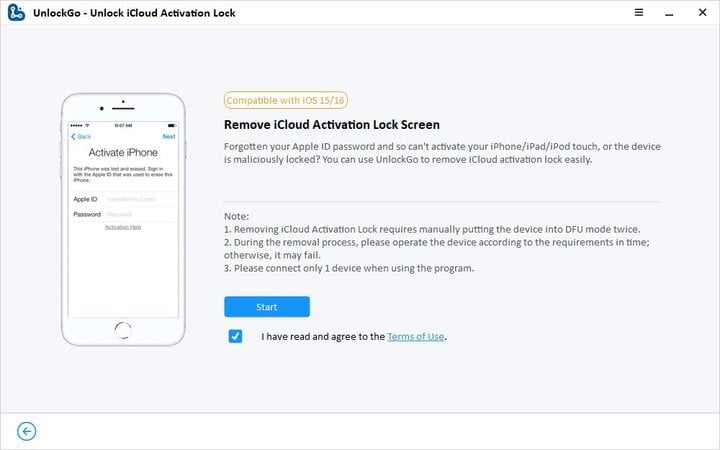 Step 4: UnlockGo will need to jailbreak the device in order to unlock it. There is nothing that you need to do here, the program will begin downloading the jailbreak package that you need.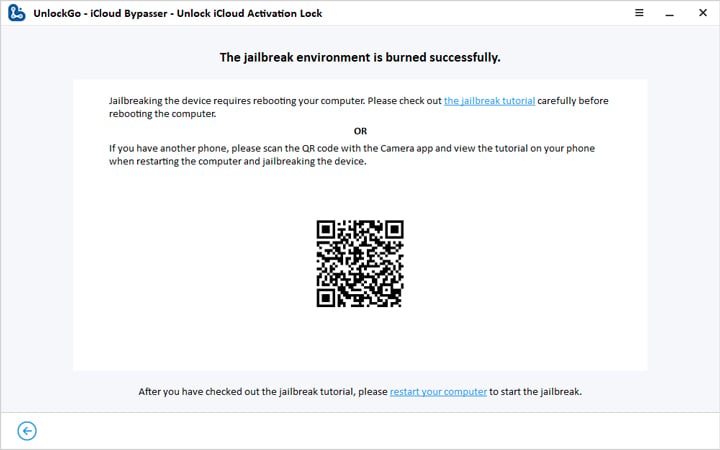 Step 5: When the jailbreak is complete, click "Remove" and UnlockGo will begin removing the iCloud Activation Lock.