It isn't new information that Apple has a pretty stiff security system. Its security system consists of a feature called iCloud lock. This feature is useful to erase your information using "Find My Phone" when your mobile phone is robbed.
However, for many, the iCloud lock feature is less of a blessing and more of a problem. There are many other situations where people get locked out of their iCloud; therefore, to resolve this issue, we have the service of iCloud lock removal.
The internet is saturated with such tools and it doesn't come as a surprise that most of them are scams. Therefore, selecting a safe and secure iCloud lock removal app is vital if you look forward to smooth unlocking of iCloud.
iN-Box v4.8.0 is there to save the day if you are searching for the most appropriate iCloud lock removal tool. This article will shed light on how to use these tools and their other features. Let's start.
What is In-box v4.8.0
In-Box v4.8.0 is a Windows program that was created by the iN-Box team to to activate your iCloud in case you have forgotten your credentials or you've bought a phone with a locked iCloud. Furthermore, this tool's compatibility isn't limited to a certain model of iPhone or iPad, it works for all models.
iN-Box v4.8.0 provides a smooth unlocking experience without requiring your previous email address or password. Moreover, this tool offers its services for free and has a poor interface but this factor isn't such a big deal as it performs its primary purpose efficiently.
It isn't easy to find a properly functioning version of iN-Box v4.8.0. We will be discussing below where you can find the legit link to download iN-Box v4.8.0 and how you can use this tool.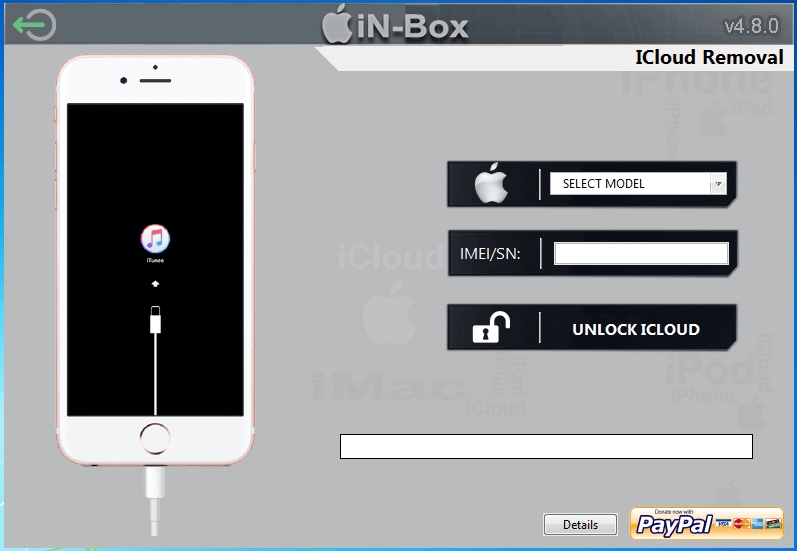 Key features
The following are the key features you can expect when you download In-box v4.8.0:
It allows you to easily boot your device in recovery mode. Recovery mode is useful since it can flash the device from the bootloader.
You can also use this program to remove the old iCloud account, useful for when you forget the login credentials.
You can also use it to flash the IPSW firmware from iTunes to install the operating system.
The program's developers are always available to help you unlock the device if you run into any issues.
It is very easy to use and supports most iOS devices.
The interface is user friendly and the program can be installed on all version of Windows.
Cons
But like most tools, this program does have its shortcomings. They include the following:
Finding the official download link for this program can be difficult.
There are hundreds of fake In-Box v4.8.0 online and many of them have a lot of viruses and malware.
Many websites that claim to have the download link will trick users into completing surveys but will not give them the download link.
This program doesn't have an official website. Therefore, you may have problems finding assistance if the device is damaged by the process.
How to use iN-Box v4.8.0?
Unlocking your iCloud isn't a very difficult task if you do it with the help of iN-Box v4.8.0. Its friendly interface acts as a contributing factor to why this tool may be the best option for you out there.
Here are the steps to remove the iCloud lock in your iPhone or iPad without any fussy long procedures:
Step 1. Open the iN-Box v4.8.0 tool. Once the window appears, you will have a lot of options on your screen. Select the iCloud removal option.
Step 2. Once you select the iCloud removal option, let the loading complete till 100%. Once it is 100% it will require a password.
Step 3. Now, right-click on the shortcut icon and open the file location.
Step 4. Click on the file named password and copy the password and paste it.
Step 5. After entering the password, the tool will require you to enter the model of your mobile and IMEI number.
Step 6. Now, select "unlock iCloud."
And that's it. This is how simple unlocking your iCloud has become. Thankfully, there is no rocket science involved in this method which makes it even more convenient to be used.
Where can I download this tool?
Finding the link to the original if iN-Box v4.8.0 tool is a tough task. Many sources say that the link to the legit tool is unattainable due to the saturation of fake tools with the same name on the internet.
So, it is better to keep your information safe rather than entering it in some fake version of if iN-Box v4.8.0 that will steal your info.
Does it work?
To identify if iN-Box v4.8.0 works, we tried it to unlock the iCloud of several iPhones. The results we achieved were not what we expected them to be. After testing it on six different devices, it was observed that the tools didn't work on any of the mobile phones. The reviews left by the people also concluded the same results we achieved.
Furthermore, finding a legit link to download this tool is almost impossible now as many websites now consider it a scam and refuse to provide the link to such a tool.
All the links to download iN-Box v4.8.0 currently available on the internet are just baits to retrieve your information. Therefore, don't enter your information in any link without making sure if it's the correct link; even if it is correct, there is little to no probability that it will unlock your iCloud.
The best alternative to In-box v4.8.0
Since the reviews and our tests weren't in favor of iN-Box v4.8.0, there are other tools available that can serve the same purpose such as, iToolab UnlockGo. This tool has the same features as iN-Box v4.8.0 and can unlock your iCloud within minutes.
It can be used to remove iCloud Lock Activation in just a few simple steps.
After the unlocking, you can gain access to the device, log into the iTunes store with a new Apple ID, and enjoy all functions except for calls, iCloud, and cellular.
Get rid of being erased and tracked by the previous owner.
Support iPhone 5S to iPhone X running iOS 12.3 and later versions, including the latest iOS 14.
It can be very useful when you want to remove the device's passcode since it can remove all types of passcodes including Touch ID and Face ID.
It is also very easy to use and you will not need any technical expertise to use this program.
To use it to bypass iCloud Activation Lock on both Windows and Mac, follow these simple steps:
Step 1: Download and install UnlockGo on to your computer and then run the program after successful installation.
Step 2: In the main window, select "Remove iCloud Activation Lock" to proceed.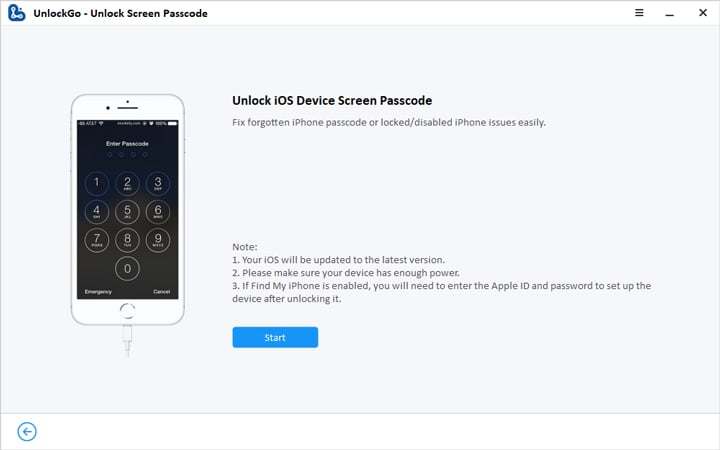 Step 3: Then click "Start". Connect the device to the computer.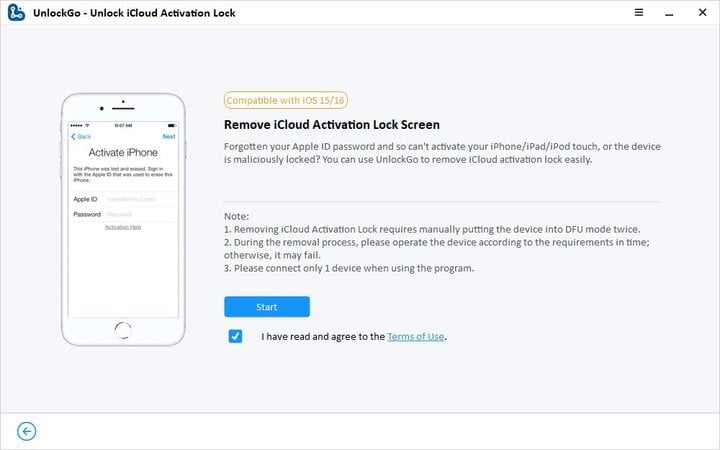 Step 4: UnlockGo will need to jailbreak the device in order to unlock it. There is nothing that you need to do here, the program will begin downloading the jailbreak package that you need.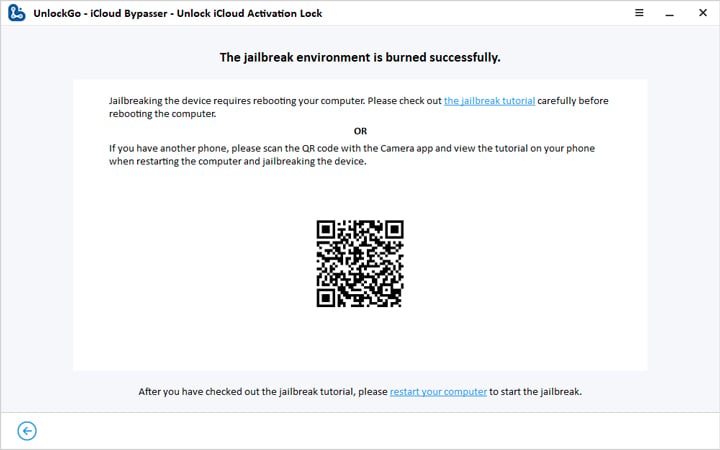 Step 5: When the jailbreak is complete, click "Remove" and UnlockGo will begin removing the iCloud Activation Lock.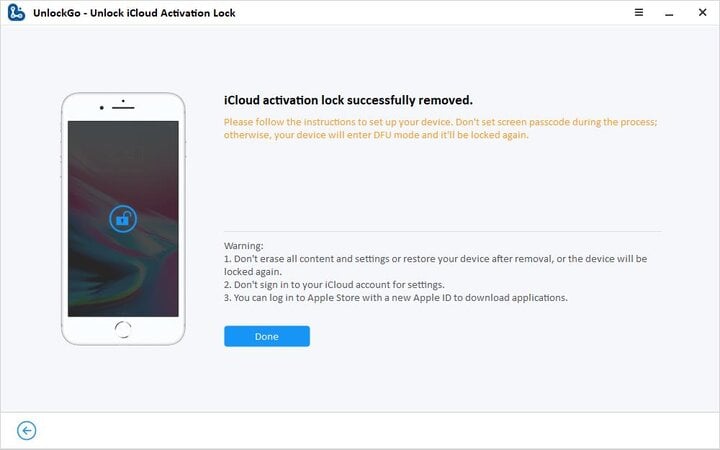 Conclusion
Unlocking iCloud has now become an easy task. However, it is only possible if you have the access to the legit tool and know the procedure. iN-Box v4.8.0 sounds like a great tool but unfortunately, the reviews and our test results suggest otherwise.
Nevertheless, there is a small group of people who claim that this app has worked for them. So, if you find the legit link to download iN-Box v4.8.0, then give it a go.
Hopefully, this article must have cleared all your queries about iN-Box v4.8.0 and provided you the clarification of how it works.