Forgetting a windows password may be a regular thing for most people around the world. It's not every day when you have a lot of important data to access daily. For instance, if you forgot your password, you should know the best free windows 7 password recovery tool to access your Windows PC.
In this blog, we'll be discussing essential tools to reset PC passwords. Furthermore, we'll know how UnlockGo for Windows can help you to recover access to your essential data.
Top 6 Windows 7 Password Reset USB Download Free
What is more worth than getting access to your PC without losing your important data. This section will briefly define how you can use some best password recovery tools for windows 7.
Tool 1. Ophcrack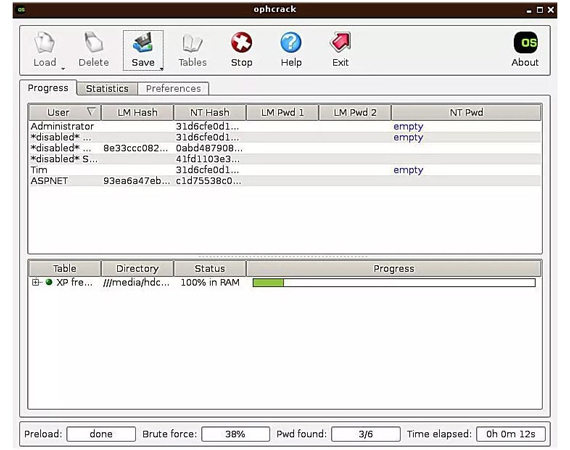 Ophcrack is a free open source tool widely used by Windows, Mac, and several other operating system users. This free windows 7 password recovery tool allows users to crack windows 7 passwords within a few easy steps. You don't need any technical issues to use this tool. The application is developed on advanced algorithms, and this is why it's among the best password recovery tools for windows 7.
The design and its users interface both are evident and simple. Windows users with zero IT knowledge can use OPHCrack. Most importantly, this program is free to use, and this is why it's popular among window users. It's available on the official website.
Pros:
Compatible with Linux/Unix, Mac, and Windows operating system
Graphical user interface
Free tables for Windows 7/Vista and XP
Cons:
Not compatible with Windows 8, 8.1 and 10
Often intercepted by Anti-viruses as harmful program
Can crack passwords with length less than 14 characters
To use this, you need to download the LiveCD ISO image
Tool 2. Spower Windows Password Reset
Spower Windows Password Reset is among the top windows 7 password recovery tools with an easy and user-friendly user interface. You can easily reset your computer's password. It doesn't need users to re-install the Windows operating system on your computer. You just need to copy this program on a CD/DVD or flash drive to get started. It's compatible with almost all Windows operating systems.
Pros:
Compatible with Windows 10, 8.1, 8, 7, Vista, XP, and Mac.
Easy to delete a user account without logging into the computer.
Fast password recovery
Cons:
Some core features are only available in the paid version.
In free versions, you can't download PDF files.
Tool 3. Free Offline NT Password & Registry Editor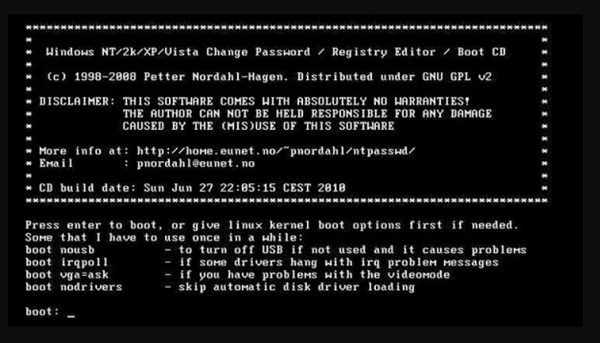 The Offline NT Password & Registry Editor is among the top windows 7 password reset USB download free. This excellent password recovery tool offers a lot of stunning features which differentiate it from others. You can easily crack the password of your favorite PC if you forget. Most importantly, there are specific tools that delete passwords rather than recover them. This tool will help you log into your computer without typing the password. All you need to do is to launch this application on your computer.
Pros:
Fast password recovery tool
Small Size ISO file
Cons:
ISO image needed to be burnt to a compact disk before you begin password reset.
It's a bit difficult to use as you need to type in commands.
Tool 4. Cain and Abel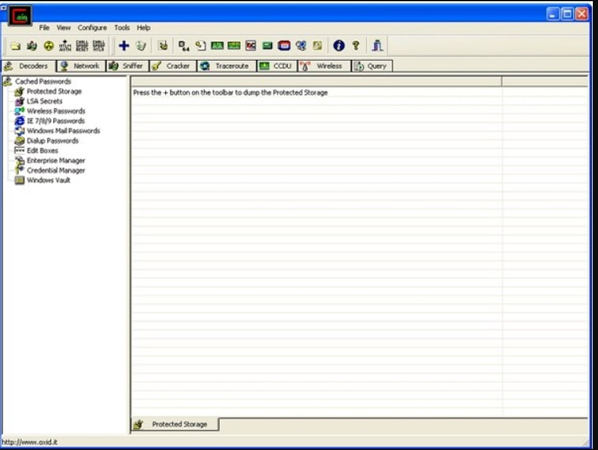 Cain and Abel is a reliable password recovery tool that is compatible with the Windows Operating system. This tool can help you crack the password of any computer without any problem. Cain and Abel offer an easy-to-use user interface; therefore, you don't require any technical knowledge to use this tool.
Pros:
Available for free
Plenty of methods for cracking a password
Rapid password recovery
Cons:
You need to install the program on your computer
Not compatible with Windows 8, 8.1, and 10
The program has several hacking tools but can't be used by the normal user
You need to download the Rainbow Tables from other websites
Tool 5. LCP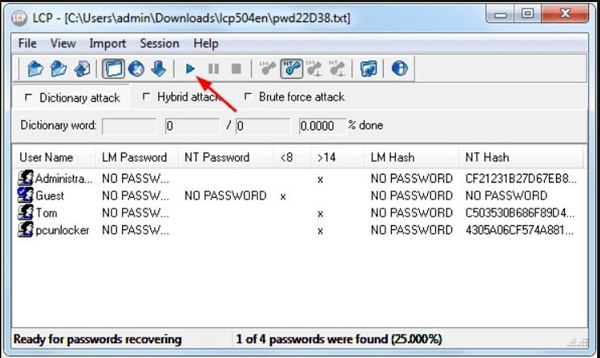 Like other windows 7 password recovery tools, LCP is a reliable password recovery tool readily available over the internet. LCP helps you to recover your device's password without any problem. This tool can help you get access to any Windows PC. Most importantly, the advanced algorithm of LCP makes it fast and reliable. You just need to download and install this program on your computer to crack the password with ease.
Pros:
It's available for free on the internet. Windows users can download it from the official website.
Three attacks, including dictionary, brute force, or hybrid, are used to crack the password.
Compatible with Windows 2000, XP, NT, and 7.
Cons:
It's not compatible with Windows 10
Complex User Interface. People find it hard to use this tool
Tool 6. John the Ripper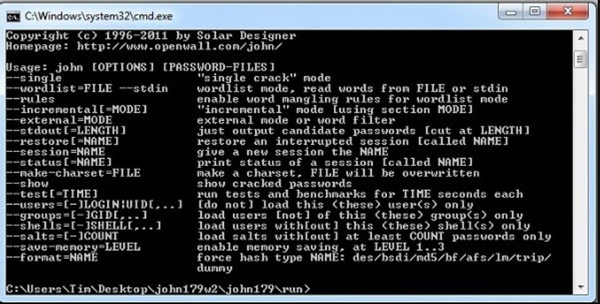 John the Ripper is an open-source Windows 7 password recovery tool that is available for free. Both individuals and businesses have used this windows 7 password recovery tool. The fantastic features of this tool make it different and superior as compared to other password recovery tools. This tool is highly compatible with Windows, Unix, DOS, and other open VMS. This tool can detect weak passwords without doing complex operations.
Pros:
It's easier to make a wordlist file using this tool
Users can define the permutation rules
Compatible with Unix, Windows, Open VMS, and DOS
Available for free on the official website of John the Ripper
Cons:
All features aren't for free. You need to pay to get the wordlist file
Users need to type commands to crack the password on Windows PC
Free Windows 7 Password Recovery Tool Not Working How to Do?
Perform the following steps to unlock your Windows PC if you're unable to unlock them with the aforementioned tools. iToolab UnlockGo (Windows) is perfectly works on any Windows system and no complicated steps. You can download the free trial version below. Worry about too expensive to afford it? No, it's cheaper than other tools, only take $19. Let's see how it works.
Step 1. Install UnlockGo (Windows) on your computer then launch the tool, plug your USB flash drive or CD then choose the boot media.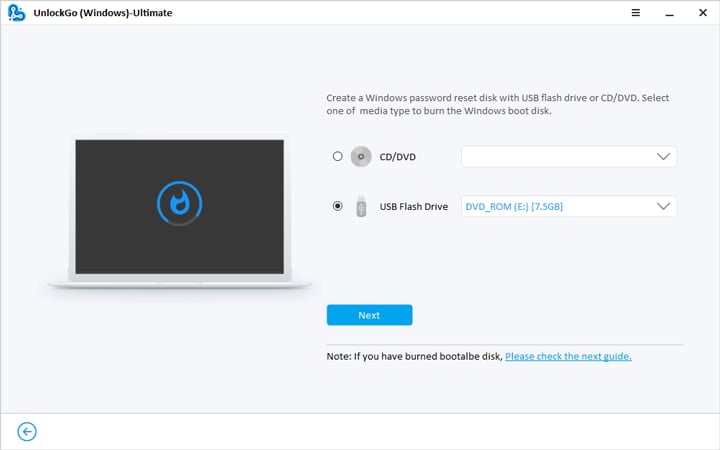 Step 2. Next, UnlockGo for Windows will start burning your password reset disk. It will take a few minutes.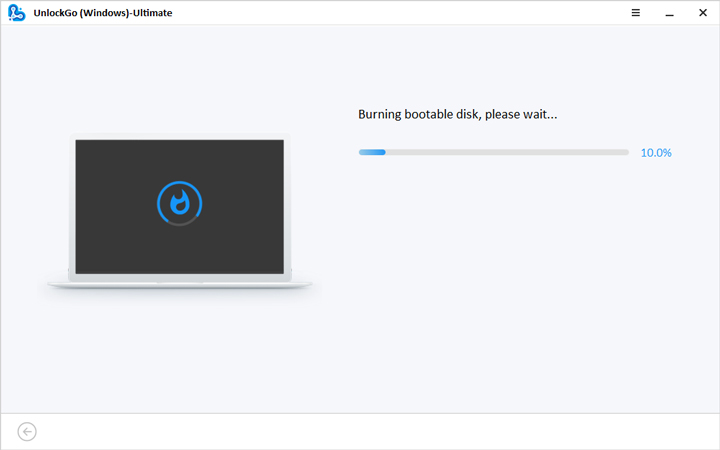 Step 3. Once done, unplug the USB/CD and insert to your locked computer and reboot it. You should also press the F12 or ESC key to enter BIOS menu.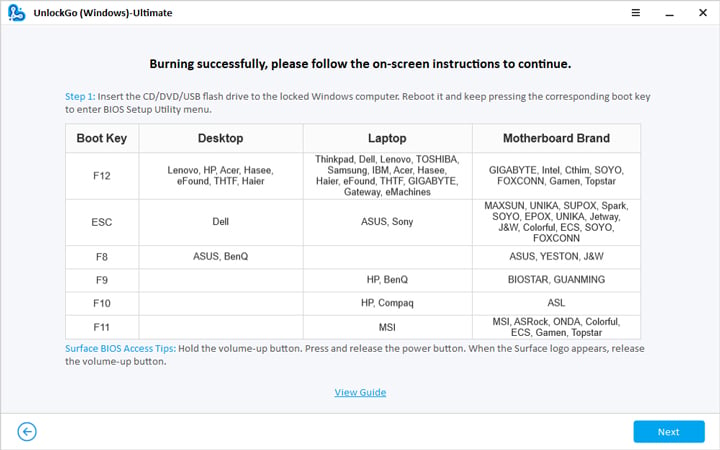 Step 4. When you enter BIOS menu, use arrow key to select Boot option and find your USB/CD name and press F10 save and exit it.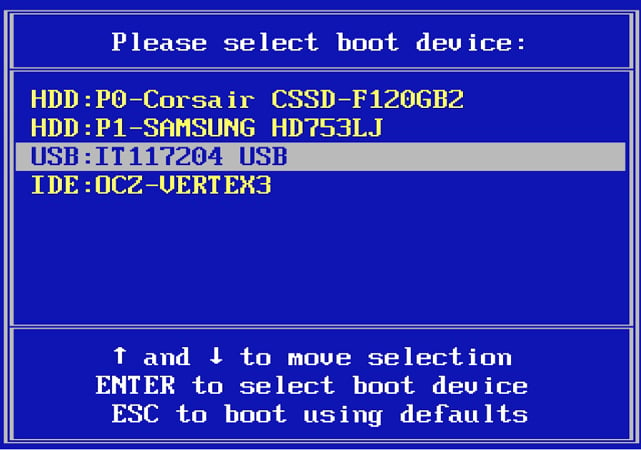 Step 5. Now your computer will restart and then you will see the UnlockGo for Windows interface. select your Windows system to move on.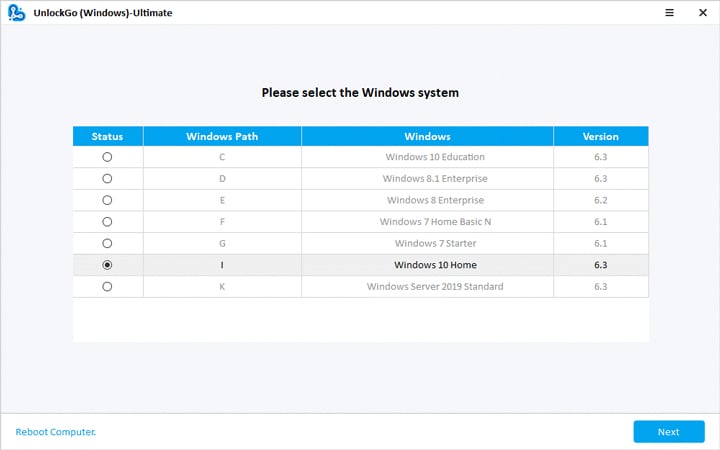 Step 6. Choose your account and the feature Reset Account Password to reset your password.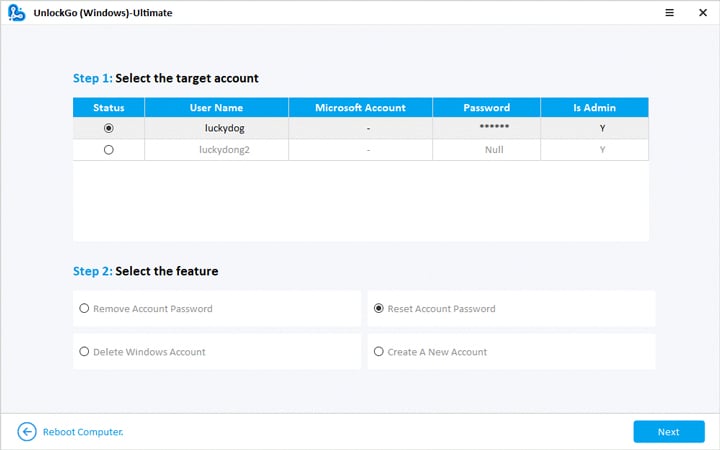 Summary
Most people forget their windows login password either because they have many Windows accounts or have a bad memory. In any of the cases, you'll require free windows 7 password recovery tool. In this blog, we've mentioned several programs to reset your Windows password with ease. Moreover, we've also discussed the fantastic UnlockGo for Windows to recovery your windows password.