WeChat is among the most popular social messaging apps that have emerged as the top favorite app in Chine and a few other countries. The ban on major social media apps has paved the way for its success. The app utilizes your location for the best results. However, some people don't want to reveal their current location. Therefore, they use apps to fake locations for WeChat. Here in this article, we'll help you change your location using iToolab AnyGo to continue using this app.
Does WeChat Show Your Location?
WeChat allows you to share your current location with your friends and family. This means the app shows your location with your consent. You can share location by tapping on the "+" button > Location > Real-time Location. Moreover, you can send a single location by just clicking the Send Location button.
How to Fake Location for WeChat?
You may want to fake your location to prevent others from seeing your current location on WeChat. In this section, we've discussed different ways to fake location android WeChat. You'll find different fake location apps for WeChat to continue using your favorite social media application. Here's how you can perform fake location Android WeChat:
Change WeChat region in Settings
One of the most authentic and simplest ways to change the WeChat region is via settings. You need to follow these steps to spoof your location in WeChat:
Open WeChat, tap on the My Profile icon.
Tap on the More button and then go to Region.
Now add a different location to continue.
This way will only change the profile region. If you want to fake location while sending location on Chat box then you have to use location spoofer. Below are two tools for iPhone and Android.
Using iPhone spoofer app – iToolab AnyGo
You can use iToolab AnyGo to send fake location while sitting at home. It can also help you manage your location on multiple iOS devices. Moreover, you'll always have an option to add routes for Pokemon GO. Let's take a look how it works.
You need to perform the following steps to change location:
Step 1. Connect your iPhone device to the computer. Now, open the program and click on the "Start" button in the main window.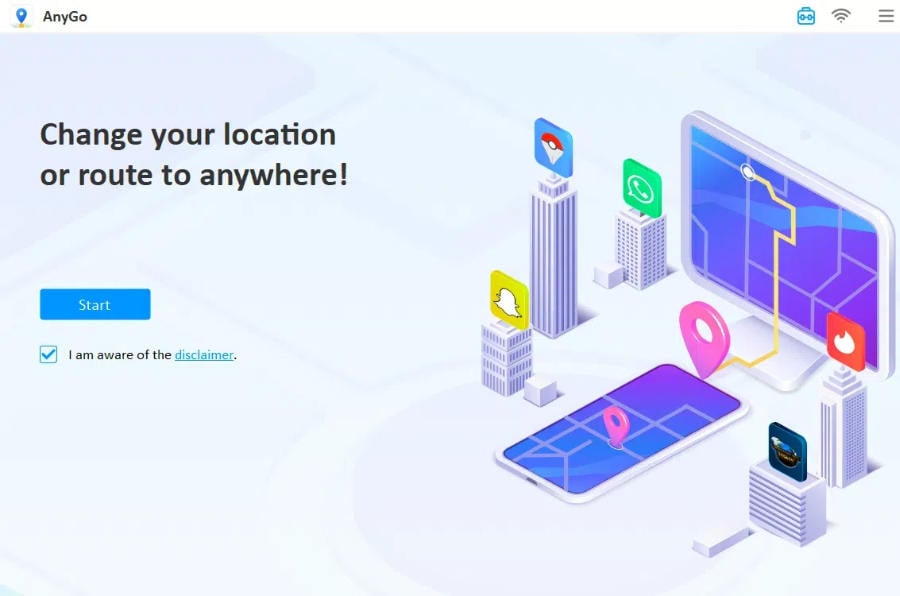 Step 2. On the map, you'll see your current location. The map will appear on the next page. However, if your location is incorrect, you need to tap on the "Center on" icon to get the accurate location.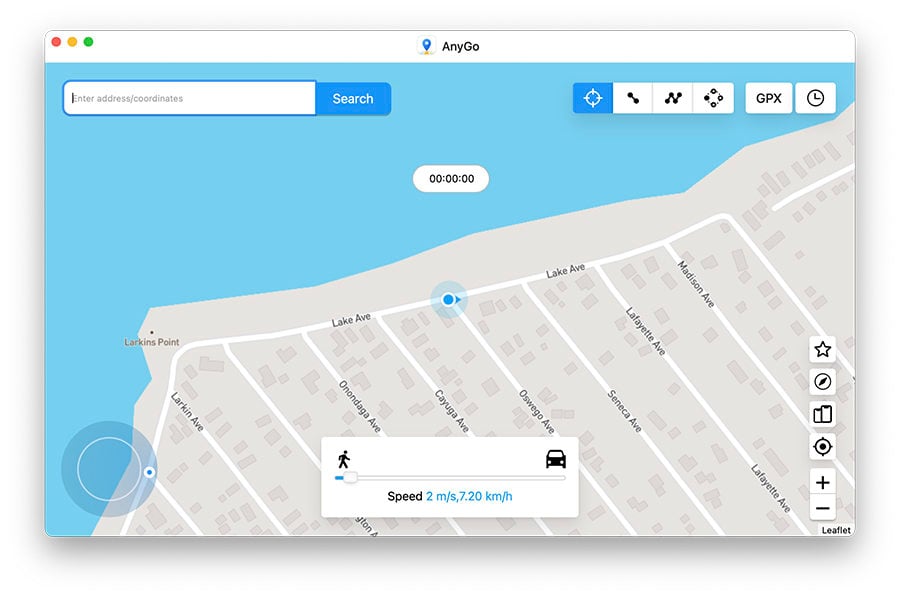 Step 3. Click on the "Teleport" icon located in the top right corner of the screen. Now, enter your preferred location and click on the "Search" button.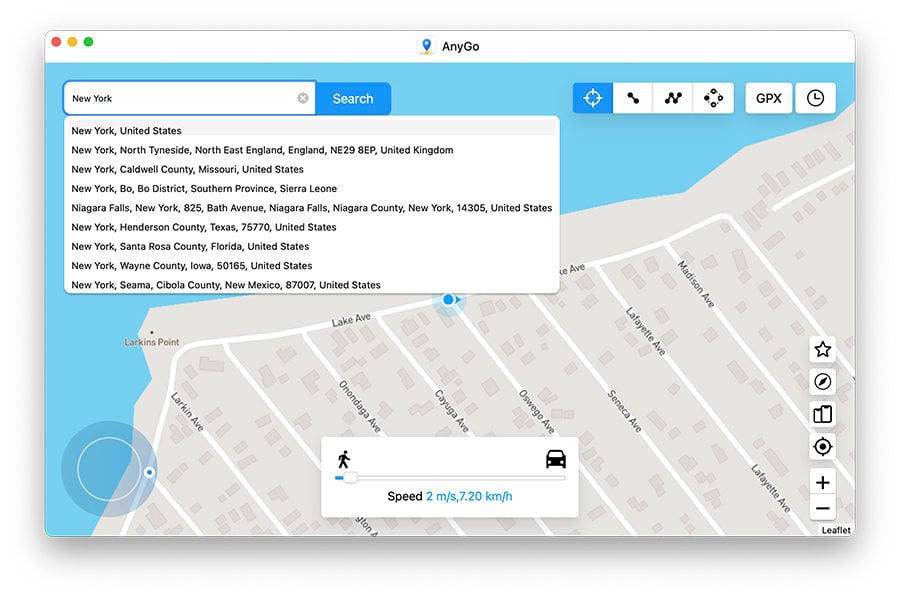 Step 4. The map will move to the new location you entered in the search bar. Now, click on the "Go" button to change the location.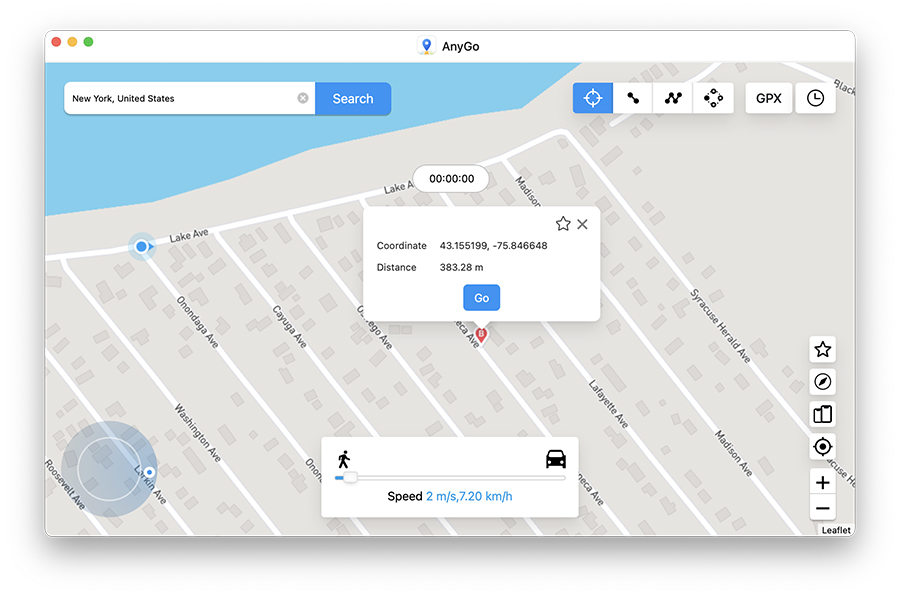 With only 4 steps you can easily fake location for WeChat. Moreover, you can use this tool to fake location on most location-based games. Such as Pokemon Go, Harry Potter etc.
Using Android spoofer app – Hola
Hola app is an easy-to-use location changer that helps you in faking your current location without going to the exact location. With simple interfaces, you can change your current location to any other location in the world. You fake GPS location for WeChat using Hola app by implementing the following simple steps.
Disable high accuracy location positioning on your phone. You need to go to the Android location and turn off the GPS location option.
Open the Hola app and select the desired location on the map. You can use the search bar to search a particular location.
After selecting a location, you need to click on the play button to change your location.
Also Read: How to Fake WhatsApp Location Step by Step
WeChat Unable to Load Location Data How to Fix
There can be a couple of reasons, WeChat might not be able to load your location data. Moreover, some ways can help you troubleshoot this problem. All you need is to perform these steps:
Prevent using the large networks' access points such as cmwap for location.
Either use phone networks or Wi-Fi.
Verify whether other applications on your phone can record your exact location.
Disable the location services on your phone. Then restart your phone. Now enable the location services again.
Summary
Have you been using WeChat for a while but hesitant to share your location? Not to mention, its users' social media application records location for offering a better user experience. Mostly, people are careful about their privacy, and they might be looking for an app to fake location on WeChat. In this guide, we've discussed ways to spoof your location. You can change the region in the settings of WeChat or by installing Hola app on your Android app. For iPhone users, iToolab AnyGo is a perfect tool to spoof location within just a few steps. You need to download and install the software on your computer to spoof location easily.