Harry Potter: Wizards Unite is a real-world AR-based game that puts magic on the hands of players inspired by wizarding worldwide. Since it's a location-based game, wizarding alliances are established to rule the areas like Pokémon Go. So if you don't like to travel from one place to another physically, the best way to move to different locations from home is the use of wizards unite GPS spoofing.
Harry Potter Wizards Unite Spoofer
One of the best Harry Potter wizards unite spoof tool is iToolab AnyGo. This tool helps you to stimulate the GPS location on your iOS device easily. So without locating to different locations physically, you can enter specific coordinates and move to the desired location.  This works well with most of your location-based games and apps, and it's hard for other gamers to detect that you are using a spoofing tool. Apart from teleporting, you can set your speed and keep track of the movements.
Key features
Jailbreaking your phone is not needed
Stimulate the movement of your GPS along the real paths and roads
Compatible with the latest versions of the iOS
Import your GPX files to extract the location information faster
Adjust your movement speed and path to travel
Avoid detection from other gamers and can easily access restricted content in different countries
Better movement control with joystick and keyboard
Works well with location-based apps like Facebook, WhatsApp, Tinder, Skout, etc.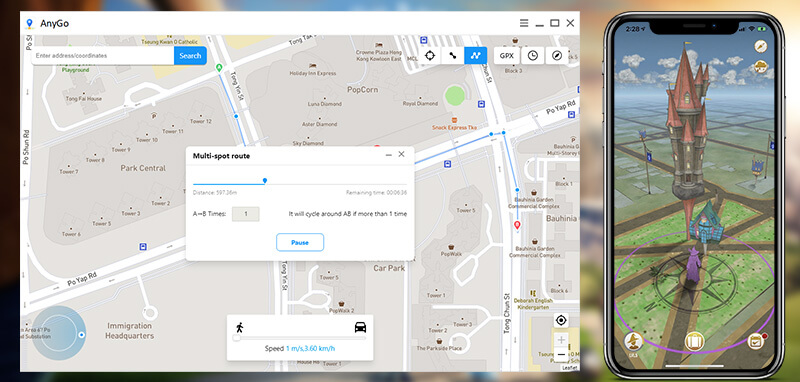 How-to steps to spoof Wizards Unite GPS
Step1, Download and Install AnyGo
AnyGo desktop tool is available for both Windows and Mac users. You can select the compatible version and download the setup file from here. Once you download the setup file, please double click on it and install it to the desired location. After installation, open the AnyGo software in your PC.
Step2, Connect iPhone with PC
Next, connect your iPhone to the PC using your cable and click on the Start button in the AnyGo main window.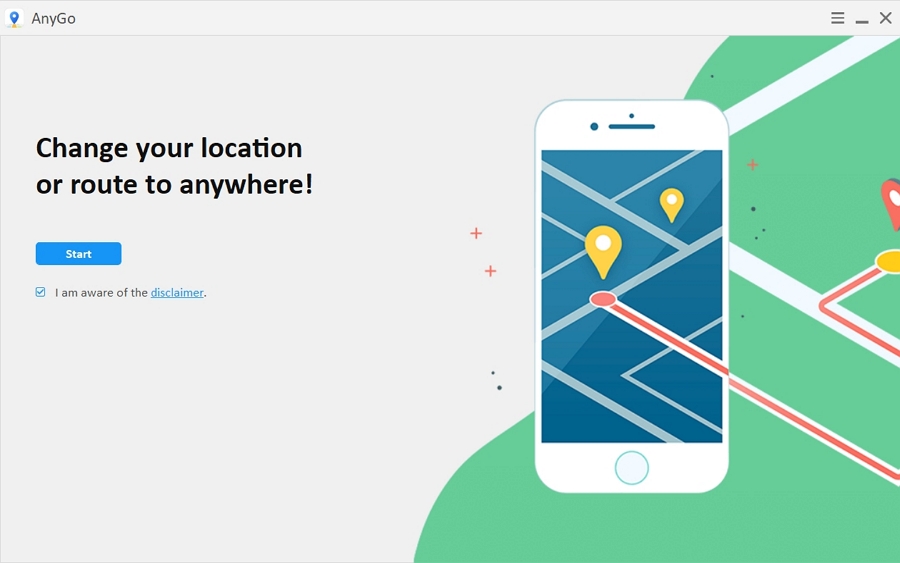 Step3, Search destination
To find a destination, first, click on the Teleport icon on the top-right icon bar to get your current location. Then type in your target location in the search bar. Then click on the Search button.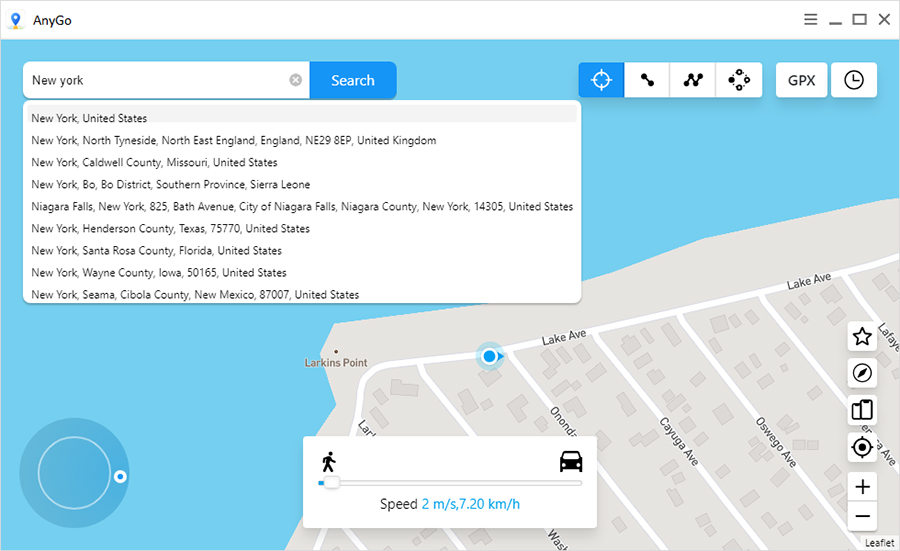 Step4, Teleport to the selected destination
Finally, AnyGo will show you the destination you selected with relevant coordinates. Click on the Go button in the popup card to teleport to the location. You can also use multi-position mode or joystick mode to simulate position movement in the game. You can adjust the walking speed to make it look more like a real player.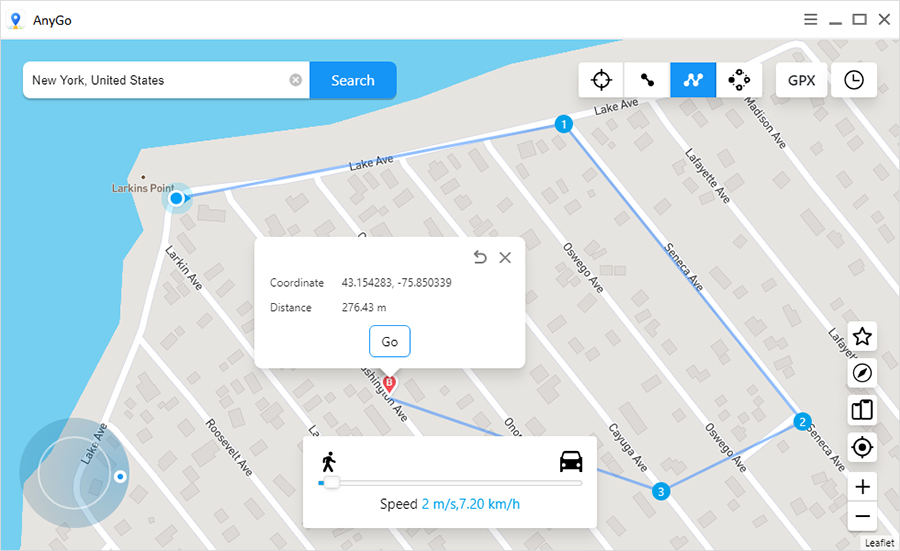 Spoof Harry Potter Wizards Unite by Changing Region/Language
Many people found a way to get achievements without changing their location using third-party software. This is a temporary solution since it's a bug of the game. Once this is fixed officially by the developers, you no longer able to use this method.
The method is simple. Now it is reported that it works both on Android and iOS. In iOS, you change your location. First, go to Settings >> General >> Language & Region. Select any region you like, and Harry Potter Wizards Unite will automatically restart upon selecting a new region.
It is important to remember that you don't need to change the language but only the region. Now you can play the game in that region and gain achievements quickly.
Simple Video Tutorial
Summary
Now it is easier to fake locations in Harry Potter Wizards Unite and collects achievements with the help of AnyGo. Earlier, some gamers used VPN to locate to different locations. But it is commonly known that VPNs' are vulnerable to various cyber-attacks. With the introduction of iToolab AnyGo, you can say goodbye to VPN. In this article, we brought you the complete guide of spoofing in Harry Potter Wizards Unite. Hence faking location to play games and access restrict services won't get easier than this with AnyGo.