If you have been playing Pokémon Go for some time, you should know the importance of nests. As it is possible to deduce by the name, the nests are places where the same Pokémon usually appears in a regular and numerous form, usually located around PokéStops and Gyms; they tend to change places every two weeks. One possibility most of the players have is to track and find these nests. In today's article, we will show you the best ways to find the locations of these.
Pokémon Go Nest Location Finder
1. Pokémon Go Mega Nest List
URL: Click here
Some species of Pokémon move across different locations called nesting. Normally it takes place bi-weekly, and it is hard for players to keep track of everything around them. The website called Arspoofing provides the facility to track the location of these species. This website is beneficial since players can find whether the species they want to hunt is available in the location or not. These nests details are provided to this site by the fellow players, and the Arspoofing staff verifies the information and publishes it on the website. Apart from mega nests, Arspoofing provides live Pokémon coordinates, raids, rocket invasions, events, etc.

2. Nest map
Nest maps are certain areas highly populated with a specific type of Pokémon. They are made from famed for rarity, farm potential, and love. Explorers create these nest maps, and it is important to remember that we can't always trust nest maps on the internet. We always recommend following trusted online sites to get the nested map. One of the best online sites for nest maps is TheSilphRoad. You can find more details about the nest maps of Pokémon Go from our previous article. If you are a true Pokémon player, try to verify the nest maps near to your location so others will be benefited from it.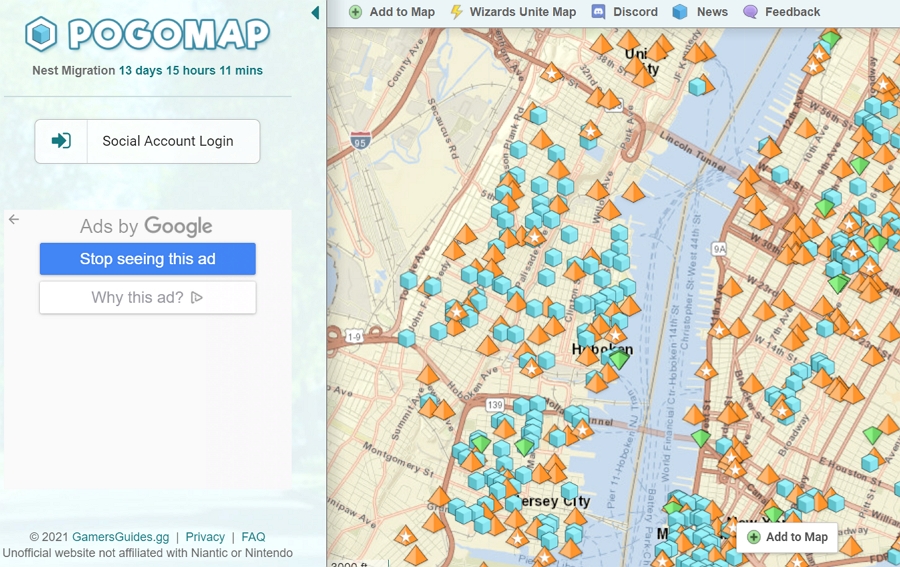 3. Google map
URL: Click here
Also, you can find plenty of Google maps with Pokémon Go nest. Google has opened up its map to everyone so that they can incorporate this into their gaming. If you know a little bit of coding, you can create your own Pokémon Go map with nests. If you search in Google, you can find many Google maps with nests related to your area. You can use any one of them at your own risk. Since these are not verified officially, sometimes these data may be outdated or static. So beware of using these maps and always go for a recommended map.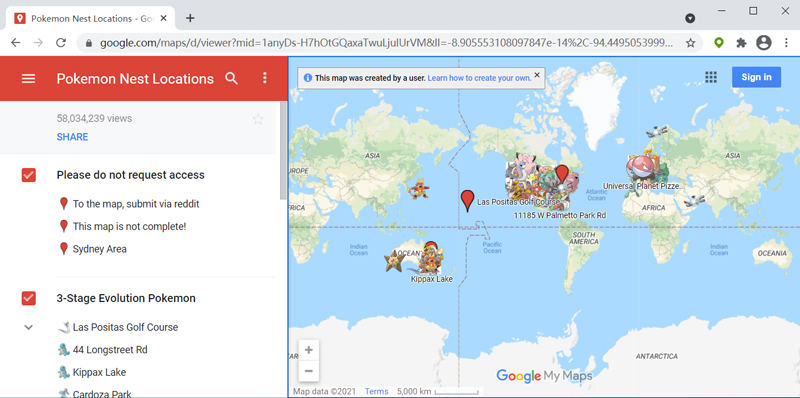 4. Pre-defined nest locations
URL: Click here
Users submit all these locations once they found nests in these areas. So if the country that you are looking for is not present in the list, that doesn't mean nests are not available in that country. One possible reason can be fewer players, or very few nests found there. These are the countries with many nests locations and with a high number of players. Locations are spread across 6 continents, namely Asia, Africa, North America, South America, Europe, and Oceania.
Hack for Pokémon Go Nest
Use AnyGo to teleport to the Pokémon Go Nest and hunt for Pokémon.
AnyGo is a GPS spoofing software that allows you to fake the location on the iOS device with jailbreaking. You can set your destination, specific speed, routes as required. If you use location-based games and apps, AnyGo is the recommended software to use. The ability to hide your location from the public is a key in spoofing the location. Hence, you can share the fake location on social media to trick friends. AnyGo provides the ability to simulate the location in one click, so you don't need to go through a tedious process, unlike other software.
Key Features
Can test LBS and games: Pokemon Go, Wizards Unite, ML, Jurassic World Alive, etc.
Compatible with latest versions of iOS
Availability of 2 different walking controls, including Joystick and Keyboard
Stimulation of routes through different modes
Teleport to any location in the world with one click
Custom speed setting to convey real human movement
Multiple devices can be connected at the same time and change the location as required
You can download the latest version from here.
How-to-steps
Step 1: Download and install AnyGo
You can download and install AnyGo from above. Once it's installed, launch the software, click on the Start button in the window.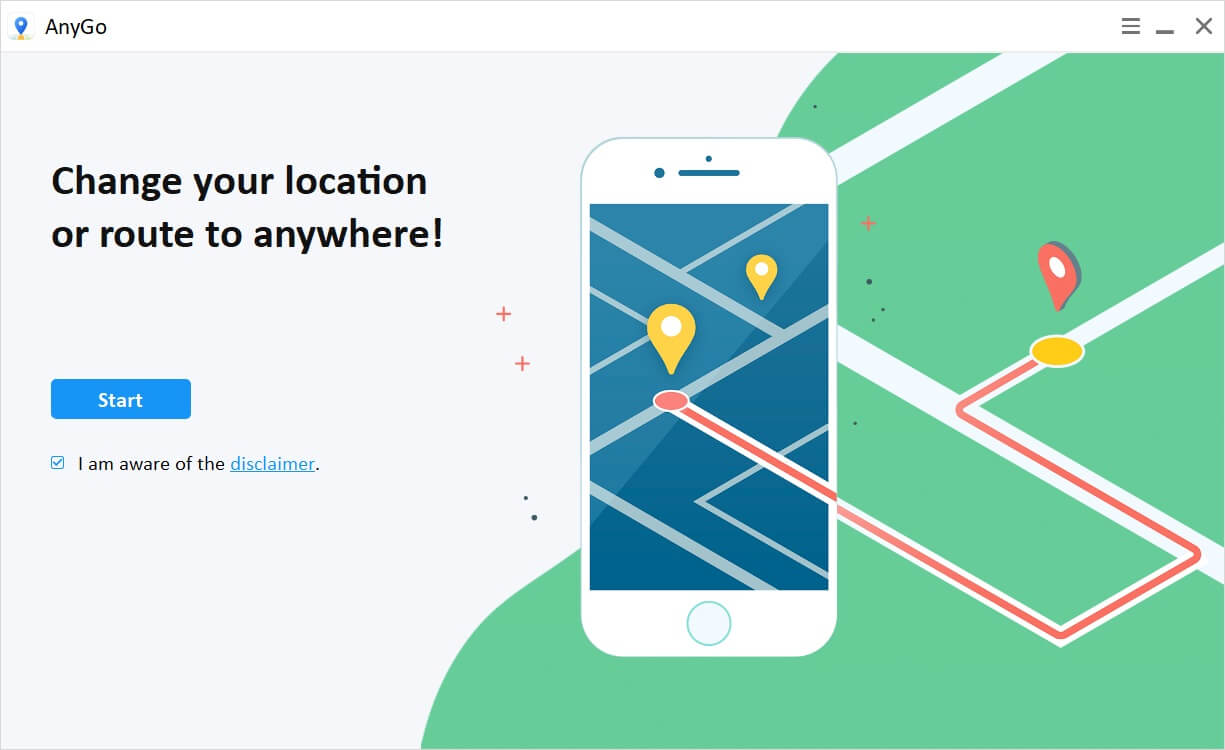 Step 2: Connect iPhone to the PC
The next step is to connect the iPhone to the PC. Here your iPhone will receive a prompt to trust this device, you need to unlock your iPhone screen and click "Trust".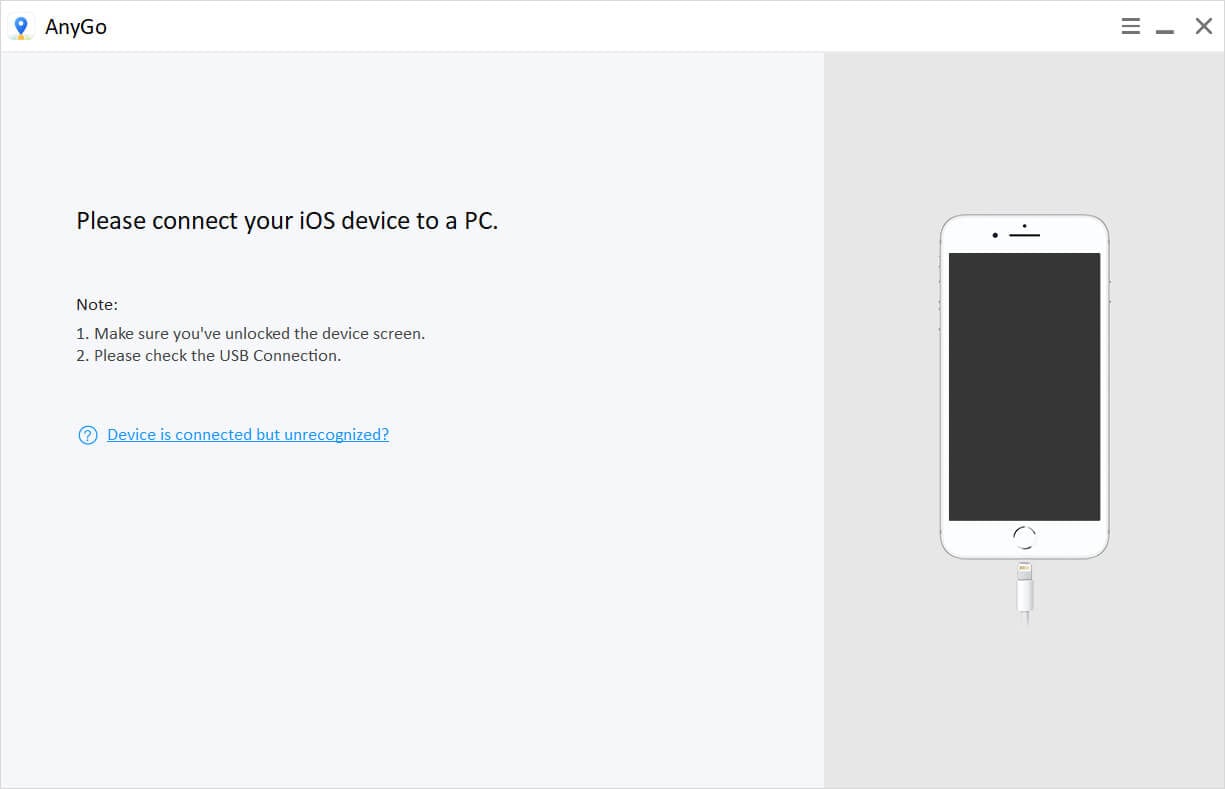 Step 3: Search the destination
Now click on the Teleport icon and type the destination in the search bar. Next, select the destination from the suggested list and click the Search button.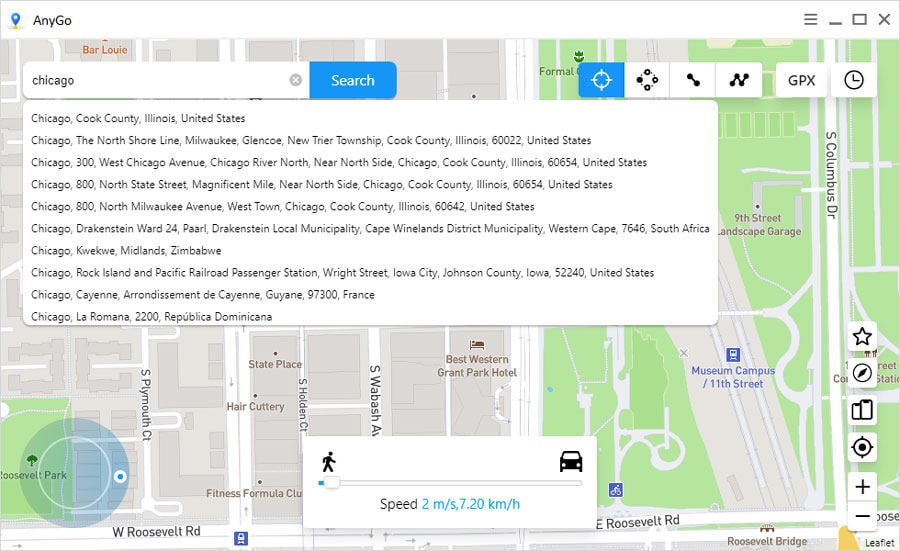 Step 4: Teleport to the location
Finally, click on the Go button to teleport to the destination. You can use multi-spot mode, set multiple position pins on the map, and then modify the walking speed as required.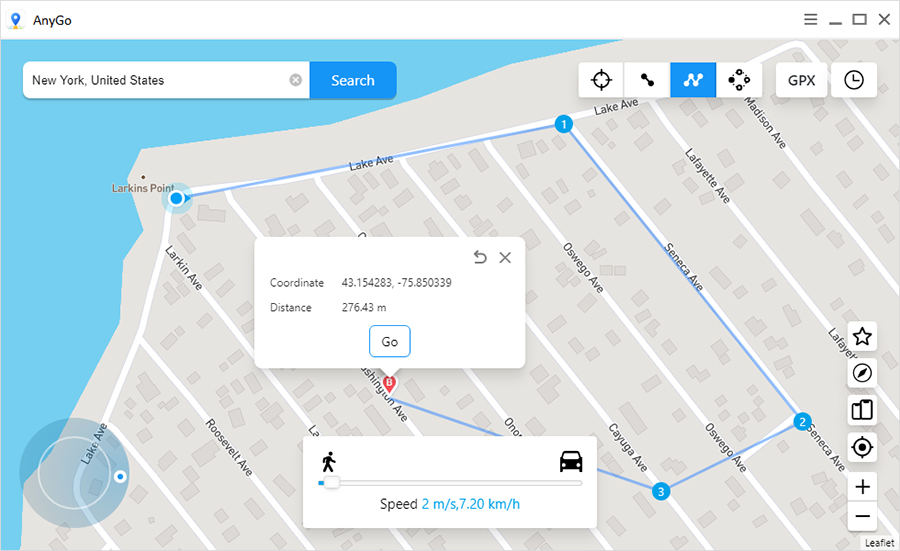 💡 Matters needing attention:
Don't use AnyGo to teleport two locations that are far away in a short period
After teleporting, your phone's actual location will be modified; if you need to restore it, please click reset location on AnyGo or restart the device
When using the route simulation function, please adjust a reasonable walking speed to avoid being detected by the game app to use a cheater
Know more about Pokémon Go nests
Many players recommend that the IV values of Pokémon from nests are capped using Dratini the Pokémon and Bulbasaur poison. Hence, nests are much better for Pokémon farming than training a Pokémon by taking it to the gym. But either way, try both routes and check the best match
Though the community verifies many lists as with different Pokémon, there is no guarantee that the Pokémon remain exactly at the same place when you reach there. Remember to understand the scenario that these locations won't be accurate and use it at your own risk.
The Final thoughts
Even though the nests provide the locations of Pokémon, some of them are considerably harder to catch than others. In this article, we have shown you several ways to find the locations of these nests. Since these nests are build based on crowdsourcing, you must provide accurate data and help for its existence. We encourage you to try nests in different locations using AnyGo and find the best location that suits your gameplay. If you have any tips on finding and using nests, please share them with us.