This article will share with you how to hide the location on your iPhone.
You can choose to do that for privacy reasons or when you don't want a certain app or service on your device locating you. There are several ways to do it and the one you choose will depend on how long you would like to hide your location.
Let's begin with the solution that will not interfere with other features on the device.
1. Hide Your Location by Faking the Location
If you don't want other people or apps tracking your device, but you don't want to stop using some features of the device, you should consider faking your location rather than turning off location services completely. This way, if there are any location-based apps on your device, you can continue to use them without sharing your actual location.
The best way to fake your location on your iPhone is iToolab AnyGo iPhone location spoofer. This is a desktop tool that is very easy to use and highly effective. The following are some features:
Fake location on iPhone without jailbreak: It won't brick your device or install any suspect packages on your device.
It can very easily change the current GPS location on your iPhone to anywhere in the world.
It will also very easily simulate GPS movement between two locations or a map or on a specified path along an actual road at a specified speed.
It supports all iPhone models and all versions of iOS including iOS 14.
It also comes with a simple user interface, making it very easy to use even for the beginner user.
Here's a step-by-step guide to help you use this tool to fake your GPS location:
Step 1: Download and install AnyGo on to your computer.
Step 2: Run the program and connect the iPhone to the computer. Click "Start" and you should see a map with the current location of the device.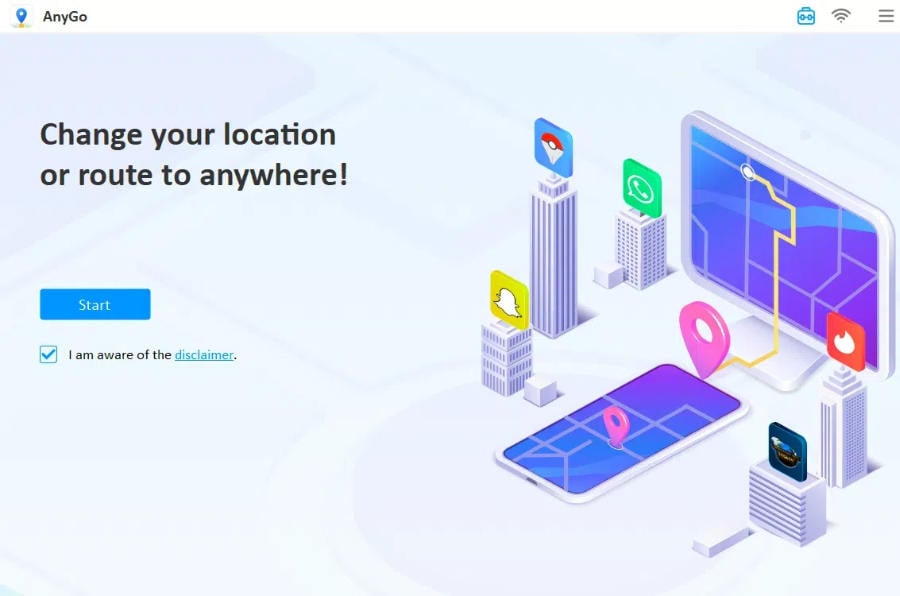 Step 3: Click on the "Teleport" icon at the top right of the next screen. Provide the exact location that you would like to change to and click "Search."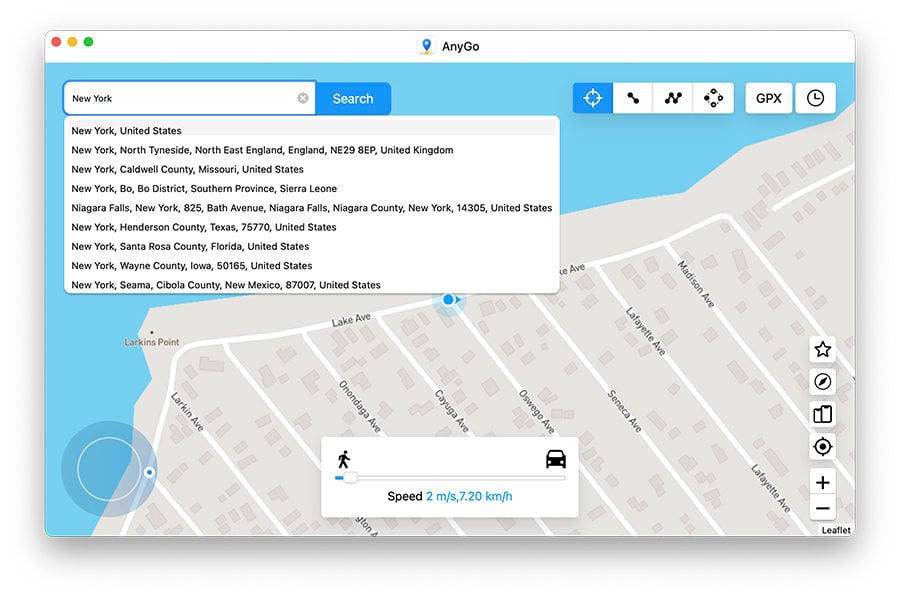 Step 4: A popup will appear with the coordinates to the new location you have selected. Check to make sure that it is the location you would like to use and then click "Go" to change the location.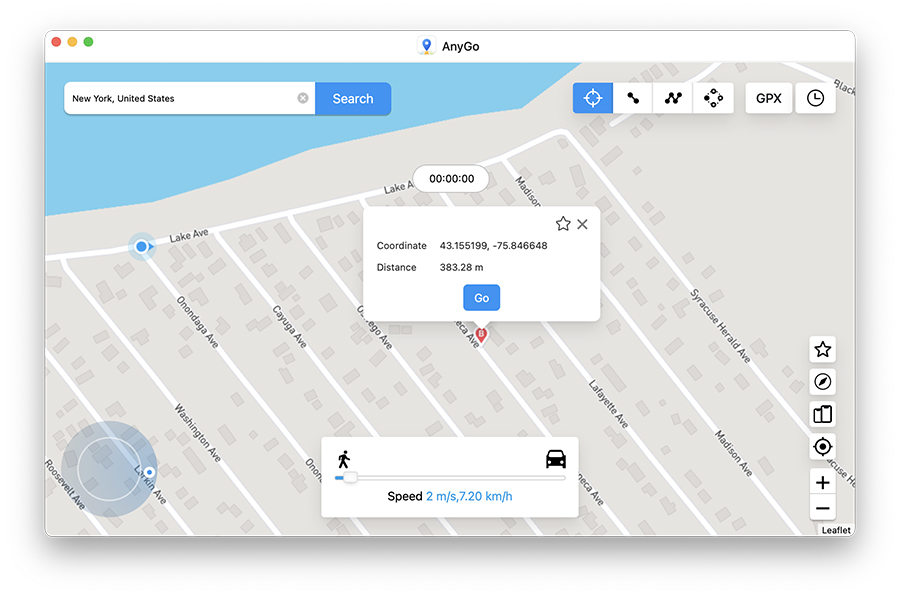 2. Turn on Airplane Mode
The quickest way to hide the location on your iPhone is to enable Airplane mode. You can do that by simply opening the Control Center and tapping on the Airplane Mode icon.
This will disable all connections including Wi-Fi, cellular, and your location. Your iPhone will show your last know location.
But the downside of using this method is, you will not be able to make a phone call or even access Wi-Fi to browse the internet.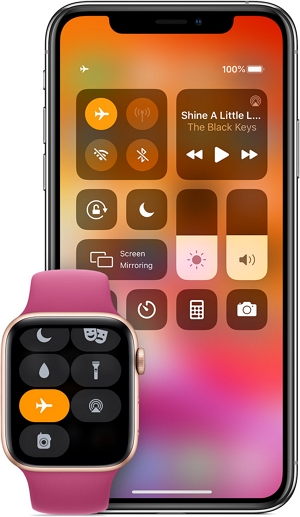 3. Use Another Device to Share Location
If you would like to hide your location from the Find my App and iMessage tracking, you can do that by sharing from another iOS device that is not moving. Using this method might fool someone into thinking that you are not moving at all.
If they check your location using Find my App or iMessage tracking, they will see a location, but not your actual location. Here's how to do it:
Step 1: On the other iOS device open Settings.
Step 2: Tap on your name at the top.
Step 3: Select "Find My" and then tap on "Use This iPhone as My Location".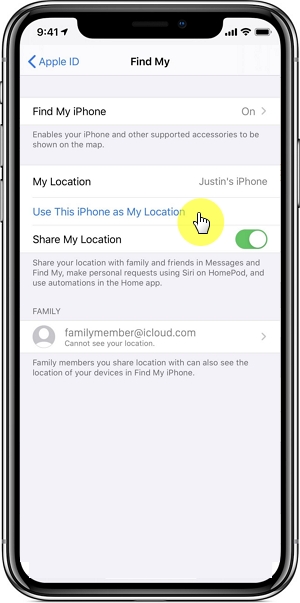 You can then turn on location services on your original device and no one will be the wiser.
4. Stop Sharing Your iPhone Location from Settings
If you want to hide your location from Find My Friends and iMessage and you don't have another device to use, then you can simply choose to turn off location sharing completely.
This will make you completely invisible to your friends and family and they will not be notified that you have turned off location sharing.
Here's how to do it:
Step 1: Open the Settings on your iPhone and tap on your name at the top of the window.
Step 2: Tap on "Find My".
Step 3: Turn off "Share My Location".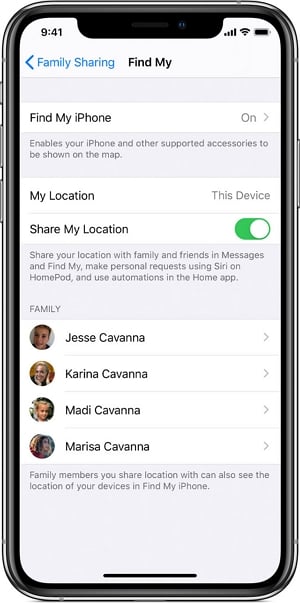 5. Stop Sharing Your Location from Find My App
You can also easily hide your location on your iPhone if you stop sharing your location on the Find My App. Here's how to do it:
Step 1: Open the Find My app on your device. The app is already available on all devices running iOS 14.1 and later. You may have to download the app on your device if you are running an earlier version.
Step 2: Tap on "Me" at the bottom corner and then toggle the "Share My Location" switch to off.
Step 3: You may also need to do the same for all your friends. To do that, tap on the "People" tab and select a person from the list before tapping on "Don't Share".