We live in a time when many large companies collect our location data and spy on our behavior. Also, what happens when other ordinary people also trying to spy on you? There can be various types of apps installed on your mobile phone, and you have given full permission without your knowledge. Some of these apps might be transferring your location data to another 3rd party site for different purposes. Can we reduce this? In this article, we'll show you how to avoid these types of spying.
Why We Should Prevent Location Data from Spying
The sale of user data by mobile applications to outside companies is an illegal practice by app developing companies. Selling location data to marketing companies to strengthen user profiles is the most profitable source of income for app developers. You might get promotional emails and messages from different companies to which you haven't subscribe can be a result of this. In the worst case, your privacy is put at risk. Someone else other than you has all your location data, including places you have visited recently, the time you spent there, etc. In the long term, this can cause different problems for you. So it is important to control the apps that use location permission, and while installing, it is important to allow only specific apps.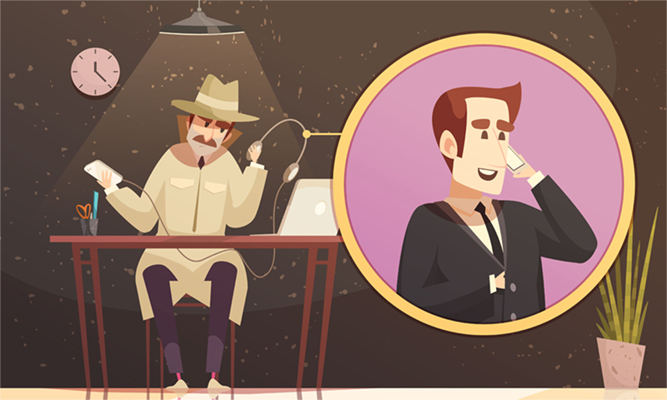 How to Avoid Location Spying on Your Phone?
# Android
Keeping location services activated on your Android device at all times means having access to a series of advantages. But considering that new cases of security breaches in services used globally are discovered practically every day, it is understandable that more and more people decide to stop sharing sensitive information such as their location with large companies.
To disable location services on Android, follow the below steps.
Step 1: Go to Settings in the Home menu.
Step 2: Tap on the "Passwords & security" tab.
Step 3: On Privacy, you can find the Location On/Off toggle. Drag it to the left to make it Off.
To turn off your App location sharing, follow the below steps.
In your phone, there might be some unnecessary apps that use your location data. If you follow the above procedure, it turns off the location for all the apps. If you only want to disable the location for specific apps, you can do it as well.
Step 1: Go Settings and tap on Apps
Step 2: Tap on the App permissions.
Step 3: You can find all the apps listed here. You can select the app that you want to deny access to the location.
Step 4: Press Get location info > Deny to turn off the location service.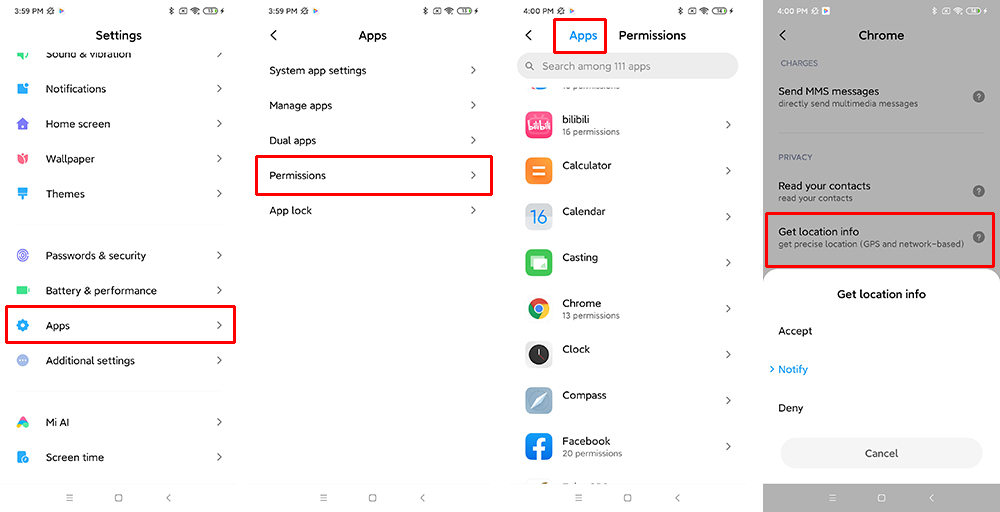 Note: When the Application requests location services, the Android phone will pop up a notification, allowing you to choose "Only this time", which can restrict the APP's permission to obtain location services. Conducive to protecting your mobile phone data.
# iPhone
The location services of the iPhone are useful when we use Maps or any other navigation app. But not everyone is thrilled with the use of their location by apps or the iOS operating system, and some users in high-security or privacy-critical environments may want to disable location services on their iPhone or iPad completely. Hence, if we do not want to continue using them, disabling them is possible.
To turn off location services on iPhone, follow the below steps.
Step 1: Open Settings by tapping the grey gear icon on the home screen.
Step 2: In Settings, select Privacy.
Step 3: Under Privacy, tap Location Services.
Step 4: Under Location Services, tap the switch next to Location Services to turn it off.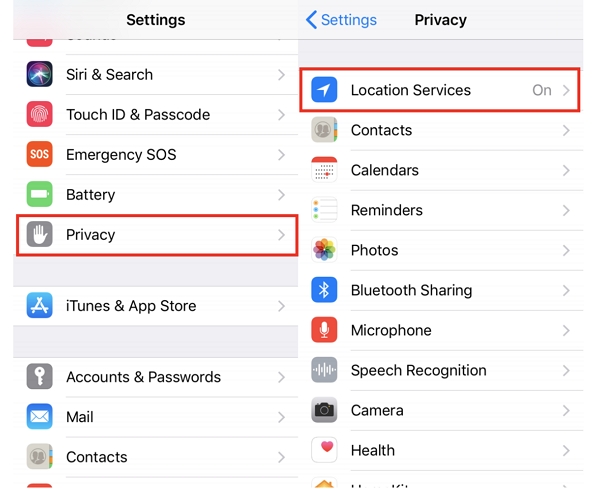 To disable location services for Apps, follow the below steps.
You can also choose to disable location services individually, which is a very useful approach if you prefer to keep the location services feature broadly, for things like maps and directions, but still want to strictly limit apps and services on the device to access and retrieve your location data. This is done through the same Location Services section of the privacy settings, but you must choose each application specifically in the list to customize it.
Step 1: Go Settings and tap on Privacy
Step 2: Under Privacy, tap on the Location Services.
Step 3: You can find all the apps using the location data listed here. You can select the app that you want to deny access to the location.
Step 4: Select the Never option to deny location access.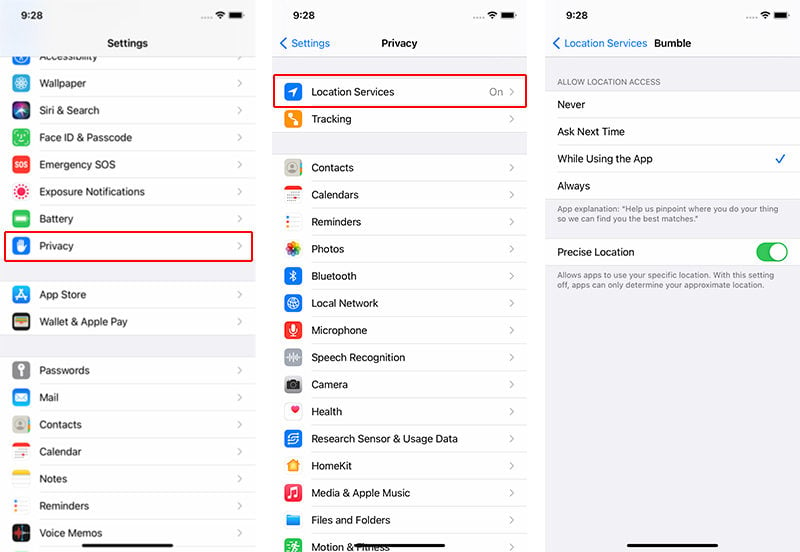 Note: The iOS App, like Android, will ask you if you can use location services. You can choose "Allow Once".
For iPhone 11 or iPhone 12 is running iOS 13.3.1 or later also needs to turn off Apple's U1 chip to ensure iPhone no longer tracks location data.
Step 1: Open Settings on your home screen.
Step 2: Tap on Privacy and tap on Location Services.
Step 3: Select System Services from the list.
Step 4: Navigate to Networking and Wireless option and disable it.
Step 5: Confirm to disable the U1 chip.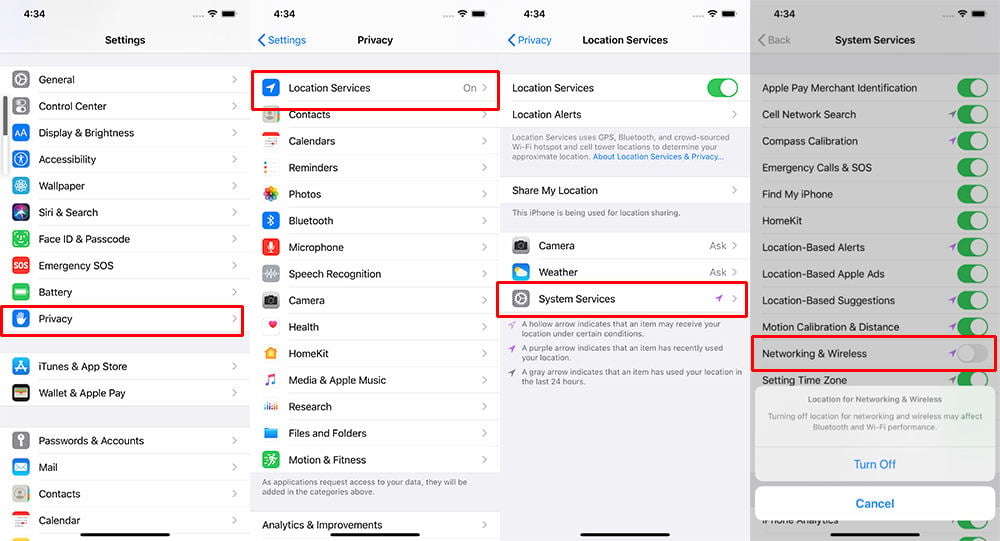 Best Way to Stop from Spying Location
The above methods all need to prohibit the GPS service, which will affect the use of the App and many inconveniences. You can hide your location for iPhone with Location spoofer iToolab AnyGo.
The main function of the tool is to falsify the GPS location in your iPhone without jailbreaking. The way to work could not be simpler, you will only need a computer with macOS or Windows, and the application downloaded. You may want to access apps or games that are only available in certain locations, to play location-based games without leaving your home by teleporting anywhere in the world, to hide your location from apps you don't trust, or to prank your friends by sending a location in some heavenly place via social media.
📖 How-to steps
Step 1: Connect iPhone and PC
First, Connect your iPhone or iPad to the computer, trust the computer and unlock the device.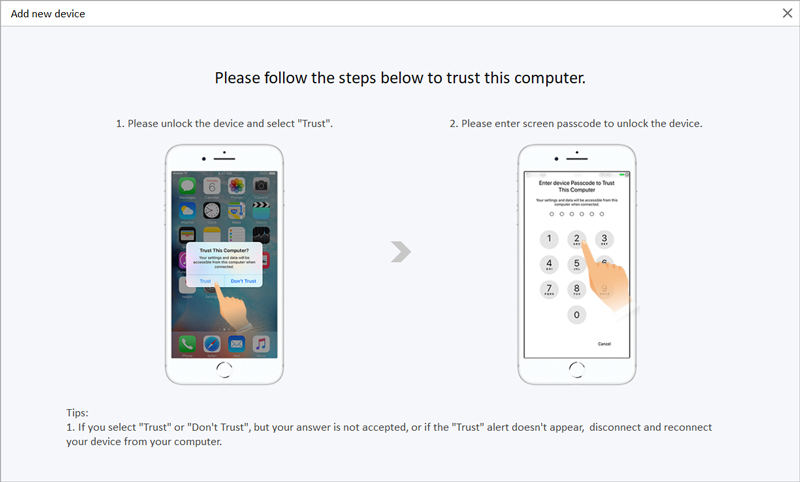 Step 2: Open the AnyGo software on PC
Open the iToolab AnyGo app on your computer and click Get Started. It will take a few seconds for the app to recognize and connect to your device.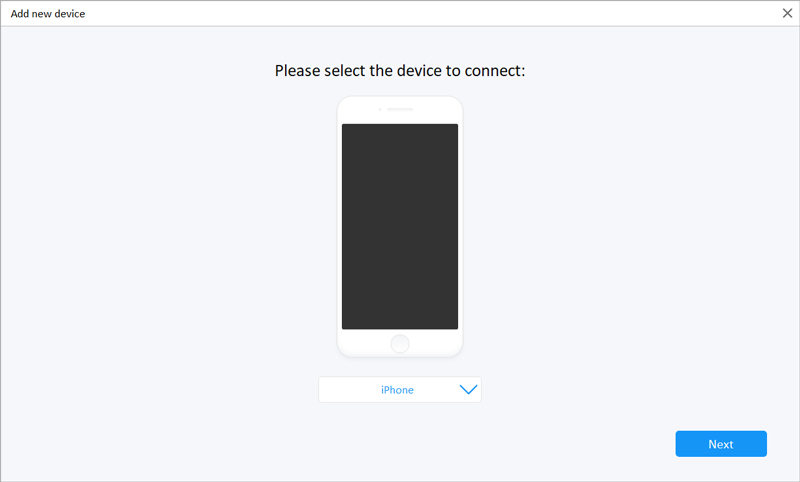 Step 3: Search the destination
Click on the Teleport icon and search for the destination using the AnyGo search bar. Once you find it, click on the Search button.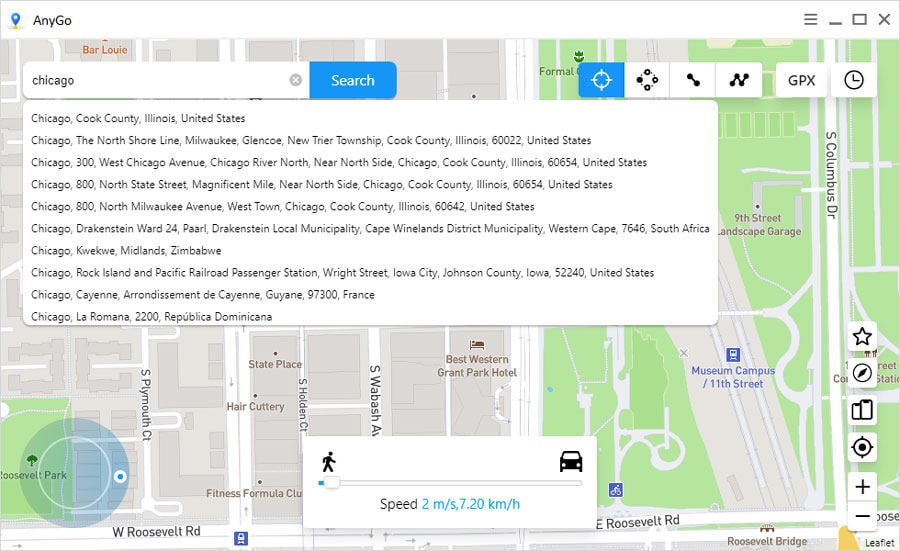 Step 4: Teleport to the location
After few seconds, you can see the new location is updated on the map. Click on the Go button in the popup card near the new destination to teleport.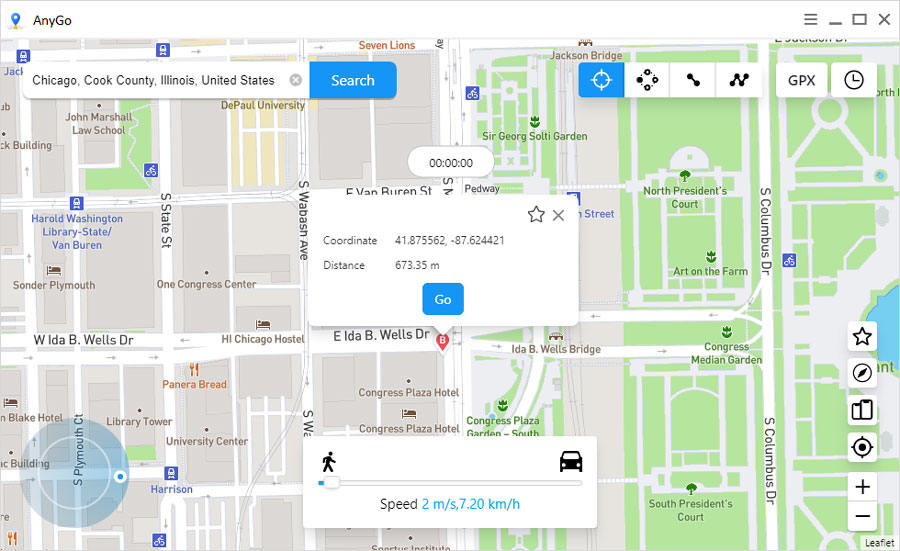 Conclusion
We hope you should have realized the importance of protecting your location data. The easiest way is to use AnyGo and change to the location you want. Once you try to turn off GPS, the important services which require location malfunction. Also, specifying permission for each app is time-consuming. Sometimes you never know which app transfers your data, so the best way is to spoof your location and allow the apps to use that location.