China is a country that censors an immense amount of the technology that, ironically, is produced in its country. Although Pokémon Go has its origin in Japan and the United States, it has not been able to pass the filter of the Chinese government, which has permanently banned the game. But not to worry. In this article, we have explained how to bypass these restrictions and play Pokémon Go in China.
Why is Pokémon Go banned in China?
The people of China will not be able to hunt Pokémon. The authorities of this country believe that Pokémon has potential safety hazards that pose a threat to traffic and consumers' personal safety. With the ban, China ensures that it wants to prevent users from exploring dangerous areas, such as military areas, for example, and other problems from occurring such as those that occurred in other countries: such as stampedes, car accidents or falls, among others , because users are distracted by the game. In addition, Pokémon uses Google Maps, and Google has always been banned in China.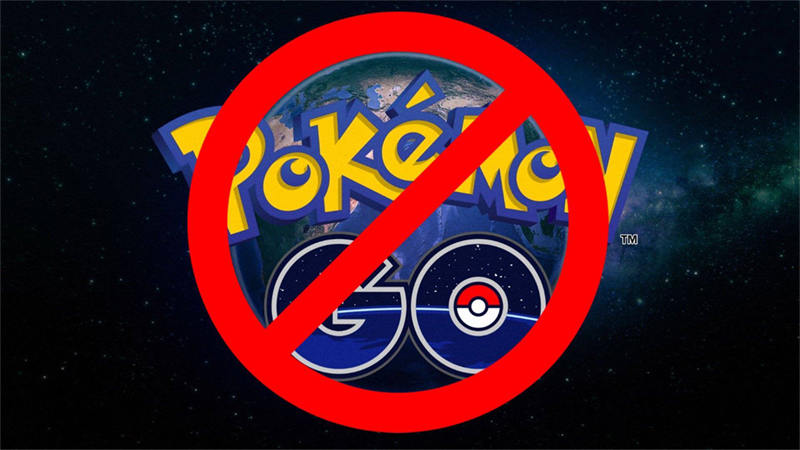 How to Download Pokémon Go in China?
As we mentioned earlier, you can't use your Chinese Apple ID to download Pokémon Go since it's not available in the Chinese Apple Store. For a solution for that, you need to change the country in your iPhone and re-register a new Apple ID. You can find our guide on downloading Apps not available in your county with complete steps. Once you create a new Apple ID, search for Pokémon Go in the Apple Store and download it. If you are an Android user, you can download the APK through a third-party application market. This is much simpler than that of an iOS user, so that I won't introduce it here.
How to Play Pokémon Go in China?
Tool Required: iToolab AnyGo
AnyGo is software that allows you to simulate the location from the comfort of the computer. In this way, you can set a country without restrictions and use any location-based games or services. This is the best-suited app for Pokémon Go since you can set a fake location to avoid the Geo restriction.
💡 Key features
Unlock restricted location content
Multiple modes to simulate GPS movement
Joystick and keyboard movement control
Flexible adjustment of walking speed and stop and continue at any time
Support simultaneous control of multiple idevices
📖 How-to-steps
There are 2 modes that you can use to play Pokémon Go without walking.
Teleport mode:
Using this mode, you can teleport to any location in the world where the Pokémon restrictions aren't applied. Countries like Hong Kong, Japan, South Korea etc., are free from the restrictions and people in China can teleport to these nearby countries.
Step 1: Connect your iPhone to AnyGo
Now connect your iPhone with the PC. After that, click on the Start button on the AnyGo window.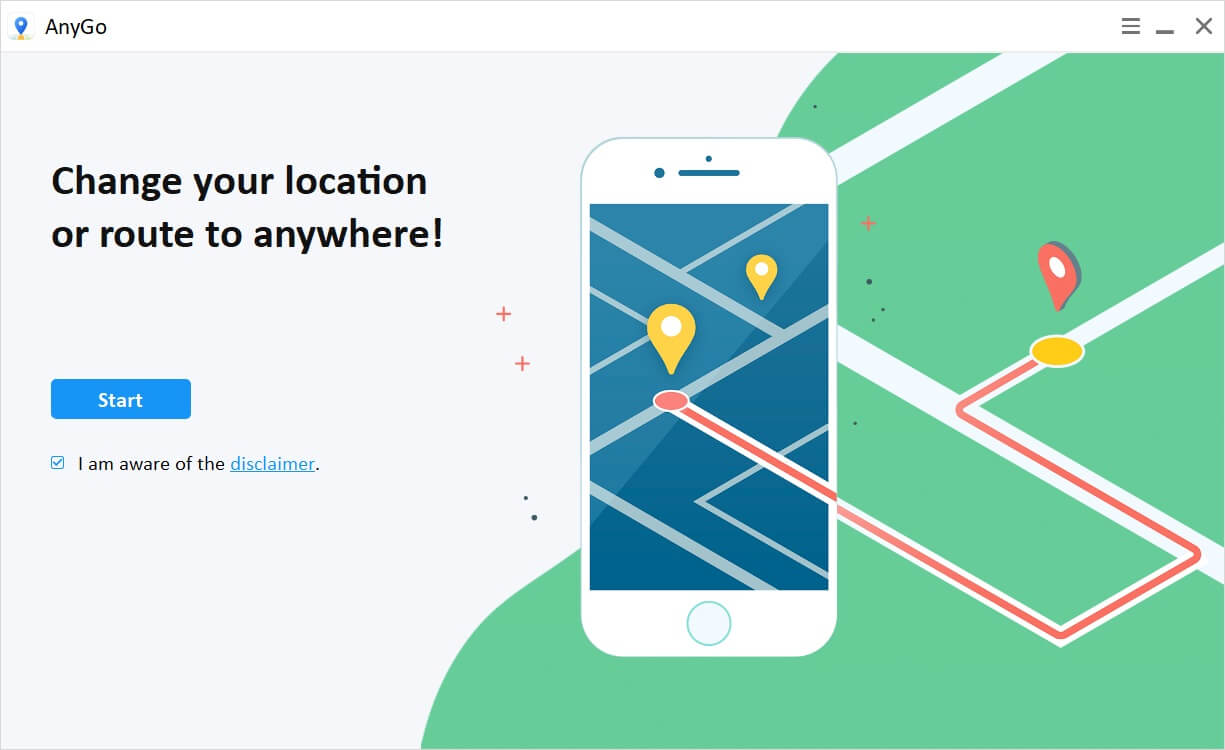 Step 2: Set the mode
You can see the current location on the AnyGo map. Please select the Teleport mode to locate to the destination.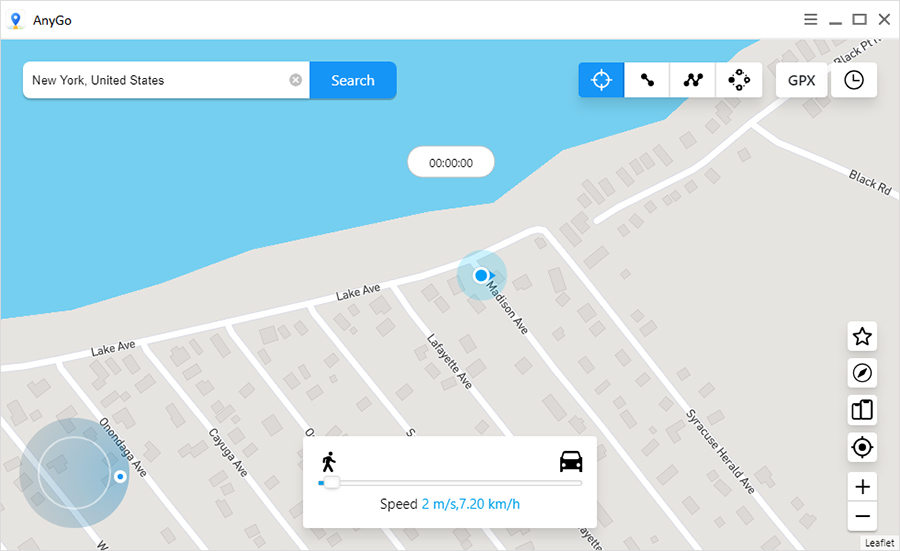 Step 3: Search the destination
Then enter or search the location name and click on the Search button.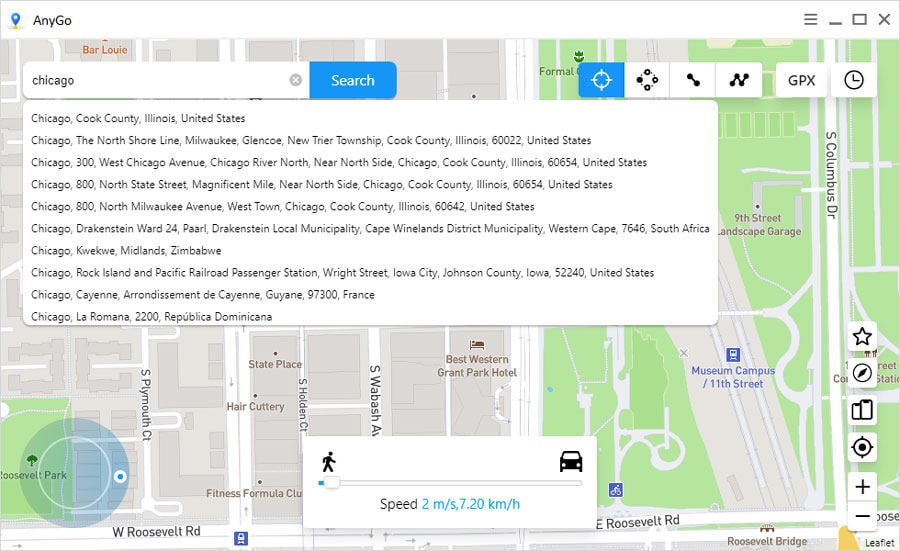 Step 4: Teleport to the location
Finally, click on the Go button in the popup card, and you will be teleported to the new destination.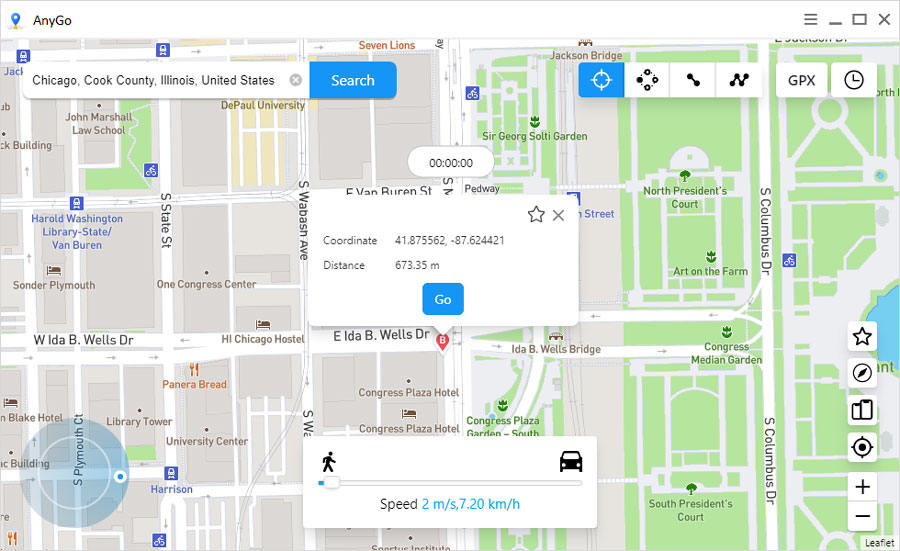 Multi-point mode:
Using this mode, you can set different pins of different locations on the map and travel from each location to other hatching the eggs, finding and catching Pokémon etc.
Step 1: Choose the multi-spot mode
Now choose the multi-spot mode, If you already have a GPX route file, you can click Import GPX, the program will automatically draw the route.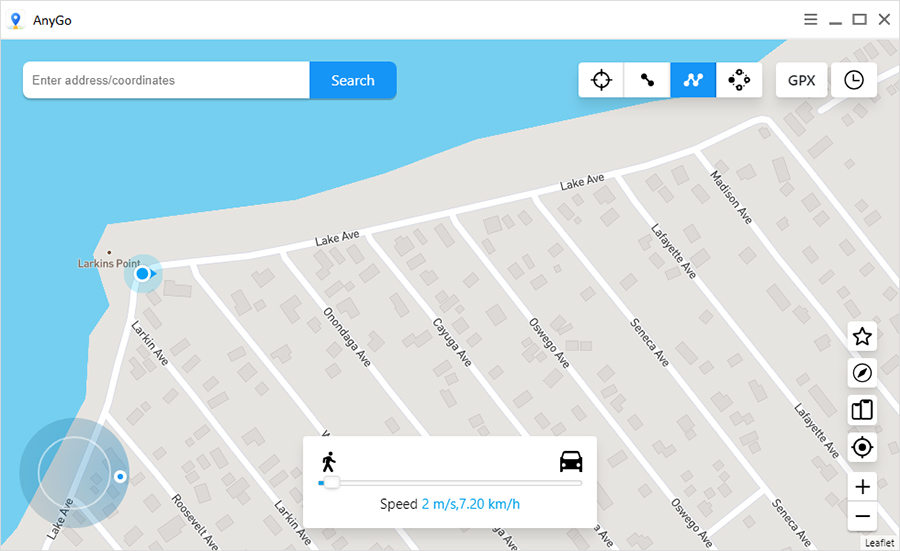 Step 2: Set pins on the map
You can place pins on the map to plan your walking route.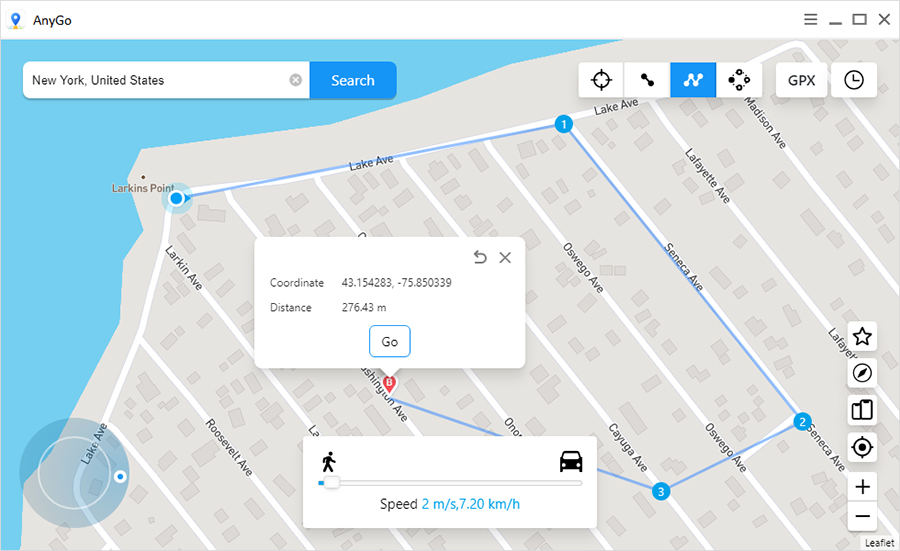 Step 3: Start moving
Set walking speed below the map , click "Go" to start moving. Here you can set the number of laps to walk around .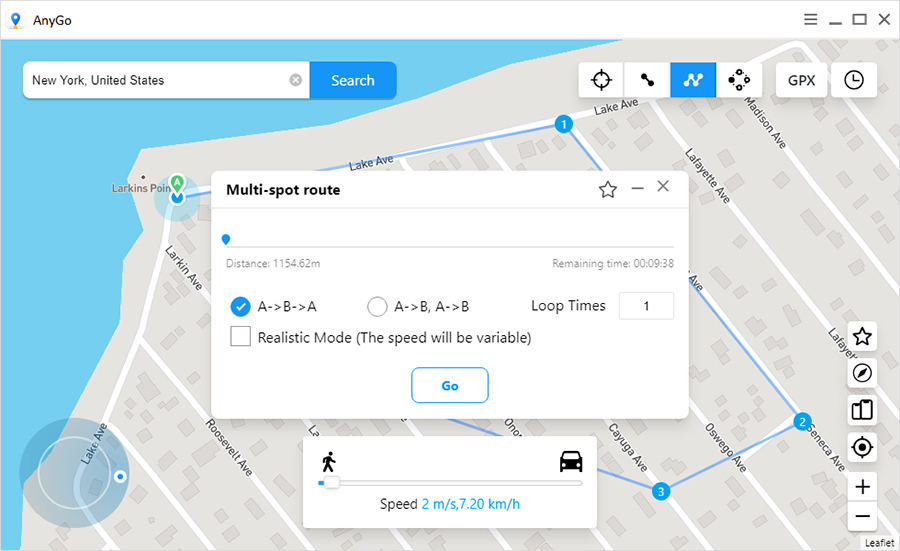 Alternative Way to Play Pokémon Go in China?
Pokémon Go Adventure Sync connects with the built-in Apple Health service on iPhone and Google Fit on Android. Once activated, these services turn a mobile device into a pedometer that can record the number of steps taken and the distance traveled. This data is synced with the Pokémon Go app, and the extra activity is added to your game file. There is no limit to the number of walks Adventure Sync can track. If you have the function activated and you go a month without opening Pokémon Go, when you open it again, all your steps from the last month will be imported immediately into your game.
Here are some of the functions that are easier with Adventure Sync:
Hatching Pokémon Eggs: Eggs in Pokémon Go can only hatch by walking a certain distance. 5 km eggs hatch after walking 5 km, 10 km eggs hatch after walking 10 km, and so on. Egg hatching in Pokémon Go is much faster with Adventure Sync due to the logged additional steps.
Earn Pokémon Candy: If you add a Pokémon as a companion and walk with it, you will earn that Pokémon's candy type, which can be used to evolve it and for others in its evolution chain. The more you walk, the more candy you will earn.
Complete missions on foot: Some field research missions require you to walk a certain distance with a specific Pokémon. Adventure Sync makes these types of activities much faster and easier to complete.
Where is Pokémon Go still unavailable?
At this point, it is almost easier to talk about the countries where Pokémon Go is not available than those that are, although there are some important absences. This is the case of China, India, South Korea and Russia. This does not include the whole of Africa and the Middle East. It remains to be seen if Niantic is capable of improving the servers to the point of being able to open the doors to countries. Here is a list of countries yet to receive the official grant of Pokémon.
| | |
| --- | --- |
| Country/Region | Status |
| South Africa | Unofficially available |
| Turkey | Unofficially available |
| Qatar | Unofficially available |
| Saudi Arabia | Unofficially available |
| Israel | Unofficially available |
| Russia | Unofficially available |
| Egypt | Unofficially available |
| Belarus | Unofficially available |
| Ukraine | Unofficially available |
| Pakistan | Unofficially available |
| Macedonia | Unofficially available |
| Morocco | Unofficially available |
| India | Unofficially available, Southern/Eastern states geolocked |
| South Korea | Geolocked, Sokcho is unofficially available |
| China | Geoblocked, Northeast provinces only authentication locked |
| Sri Lanka | Geoblocked |
| Maldives | Geoblocked |
| Nepal | Geoblocked |
| Bangladesh | Geoblocked |
| North Korea | Unofficially available but illegal |
Summary
This is not the only game China has banned. It also doesn't allow other similar location-based augmented reality games. Right now, the only possible way is to change the location of the iPhone to a country without geo-block. We suggest using AnyGo, which will hide your current location and set a virtual destination without getting caught for these restrictions.