The iOS application store has a tremendously extensive catalog. Still, sometimes, we may come across apps that have only been published in their country of origin and are therefore not available for your download in our corresponding store. However, do not panic because there is always a way to bypass these restrictions without taking risks and without the need for jailbreaks or roots. We will see, step by step, how we can download those applications that are not available in our country without leaving the sofa. Here are the 3 ways to solve the "App not available in region or country" restriction.
Create a New iCloud Account to Download Apps from Other Country
If you are a traveler trying to download apps from iTunes or App Store in other countries, you might come across a geo-block. The Apple Store places geo-restrictions on apps, frustrating users who want to download apps and other content to their iOS devices. Fortunately, you can access and download apps previously limited to specific locations by creating an iTunes account for another country on the App Store. The challenge with this method is the back and forth involved in entering a new payment method each time. We recommend reading our article on changing App Store country on your iPhone without using the payment method.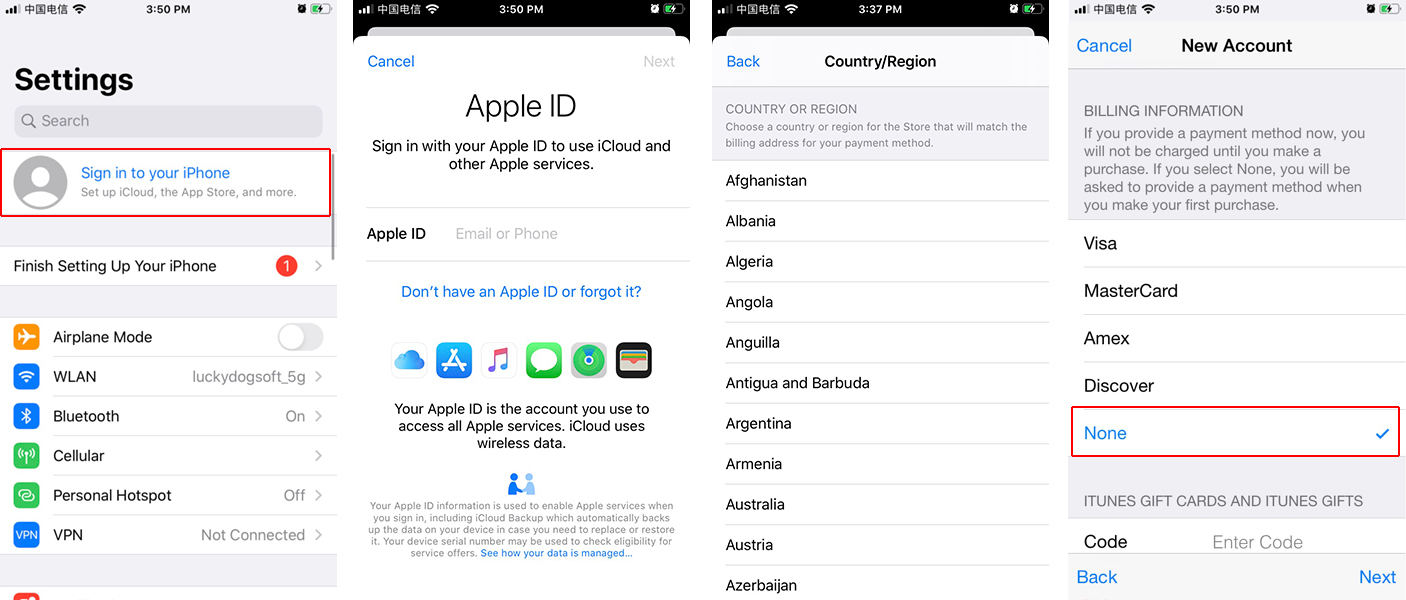 Note: This method can only apply to free apps and games since you do not have a valid credit card or payment method associated with your Apple ID.
Use Family Sharing with others
Family sharing allows you to share purchased applications. If your foreign friends are willing to set up family sharing with you, you can download the app you want without modifying and registering a new Apple ID. The first thing to know is that this plan revolves around the figure of the family manager. It is the person who configures everything and who establishes the payment method. All family members will use this payment method when making their purchases. This means that if you are the administrator and you put a person, and this person can only make purchases with the card or payment method that you have determined. This is so because the Family plan is designed for family members who live in the same house and who, being close, can talk and decide on these purchases.
How to set Family Sharing
Step 1:

Go Settings app on your device.

Step 2:

Tap on your name at the top to access your personal Apple ID configuration.

Step 3:

Under the Apple ID, you can find the Family Sharing option.

Step 4:

Tap on it and follow the instructions provided while inviting the family members.

Step 5:

Once the first invitation has been sent, you will be able to access the family's control panel. In it, the confirmed members will appear at the top.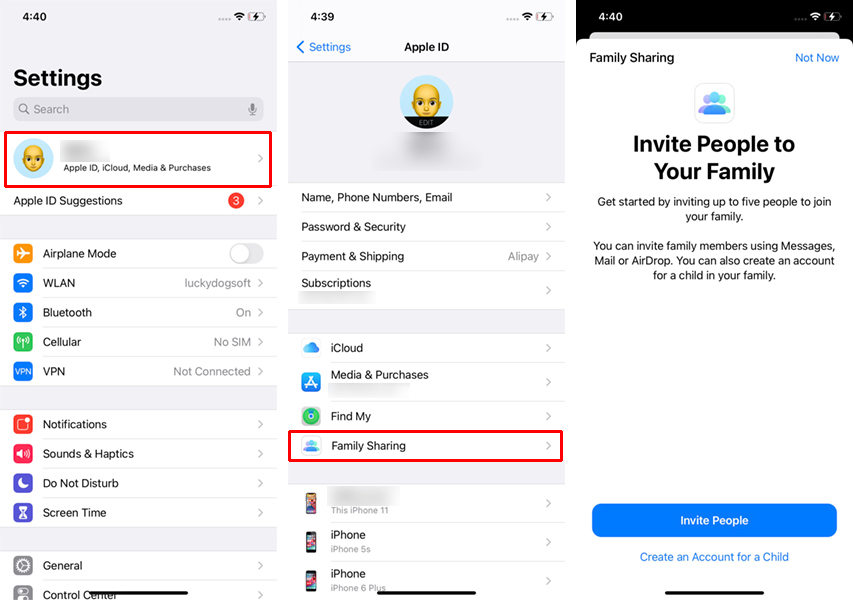 Note: Finally, you should know that there should be an adult who is not an administrator in family plans in addition to the main administrator. In this way, both of them will control the restrictions for minors, deciding what content they can access and controlling their use of the devices.
Access to Apple ID via Shared Login without Registration
Some services provide Apple ID accounts and passwords on the Internet. So you don't need to register, and it's very convenient to download the app temporarily. But remember, these Apple IDs could be from some other person and even stolen ones. Hence, when using these ID's use them at your own risk. Most of the Apple IDs in these sites are not working, to be honest. But some of them have worked. So to test any app on your device temporarily, these Apple Ids are so helpful. Below are 2 of the sites that we found helpful in sharing Apple IDs. Also, in these sites, users have marked whether the ID worked for them or not, indicating other users to try it or not, which will surely save your time.

Note: When everyone sharing the same Apple ID, do not sync any sensitive information, personal photos, contacts, or any other to the iCloud since anybody can have access. Always we encourage you to avoid shared Apple IDs if you are planning to use them for a personal reason. To test any app on your phone, yes, a shared Apple ID will do the trick.
Bonus: Fake Your Geo-Location on iPhone
There are many restrictions imposed by iOS unlike Android OS. However, there is still a way to spoof your GPS location on iPhone. iToolab AnyGo will allow you to set a fake location data to trick that you have moved to a different location. The specialty is no jailbreak required. This is one of the best software that you can use to bypass Apple restrictions securely and easily.
Key features
Easier movement control with joystick and keyboard
Teleport to any location with a single click
Option to import your customized GPX map file to insert routes into the map
Speed of the movement, direction, and routes are customizable
Best suited for LBS apps and games like Pokémon Go, WhatsApp, Facebook, Life360, etc.
Download the latest version from here.
How-to steps
Step 01: Launch the iTubeGo AnyGo
Download and install AnyGo from above and open it.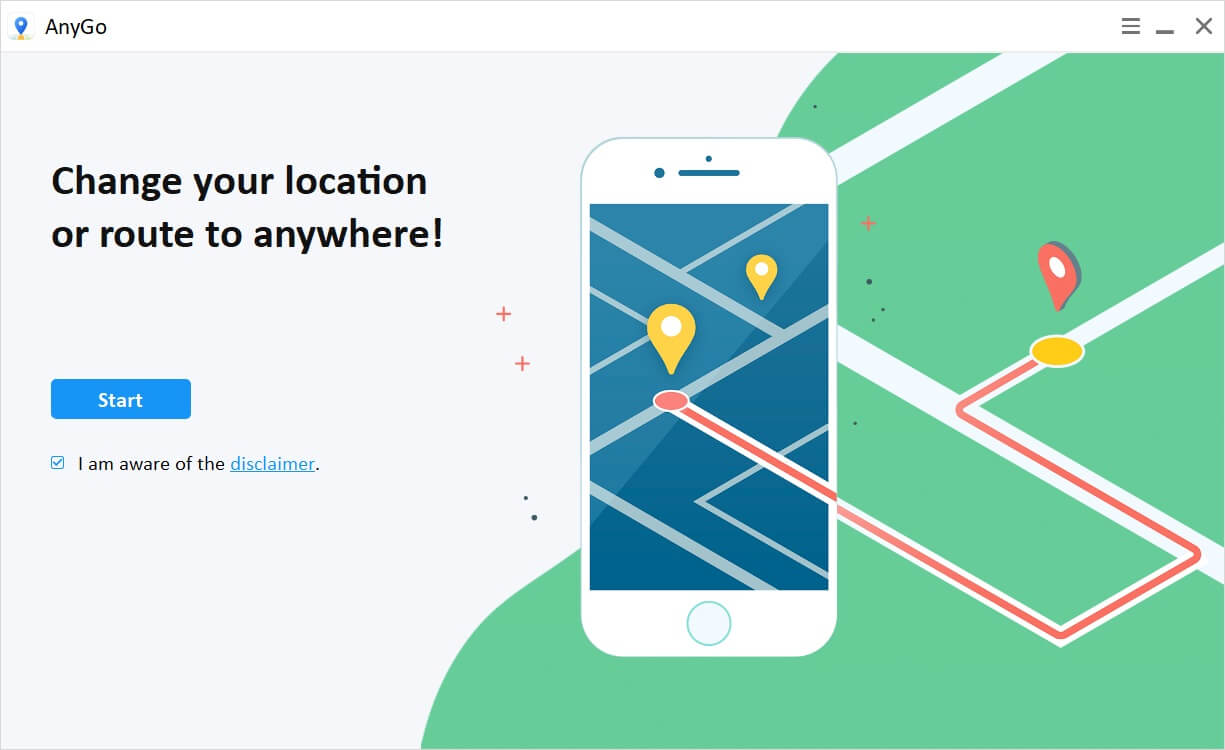 Step 02: Connect iPhone with PC
Next, connect your iPhone with the PC that you installed, AnyGo. Then click on the Start button in the home window.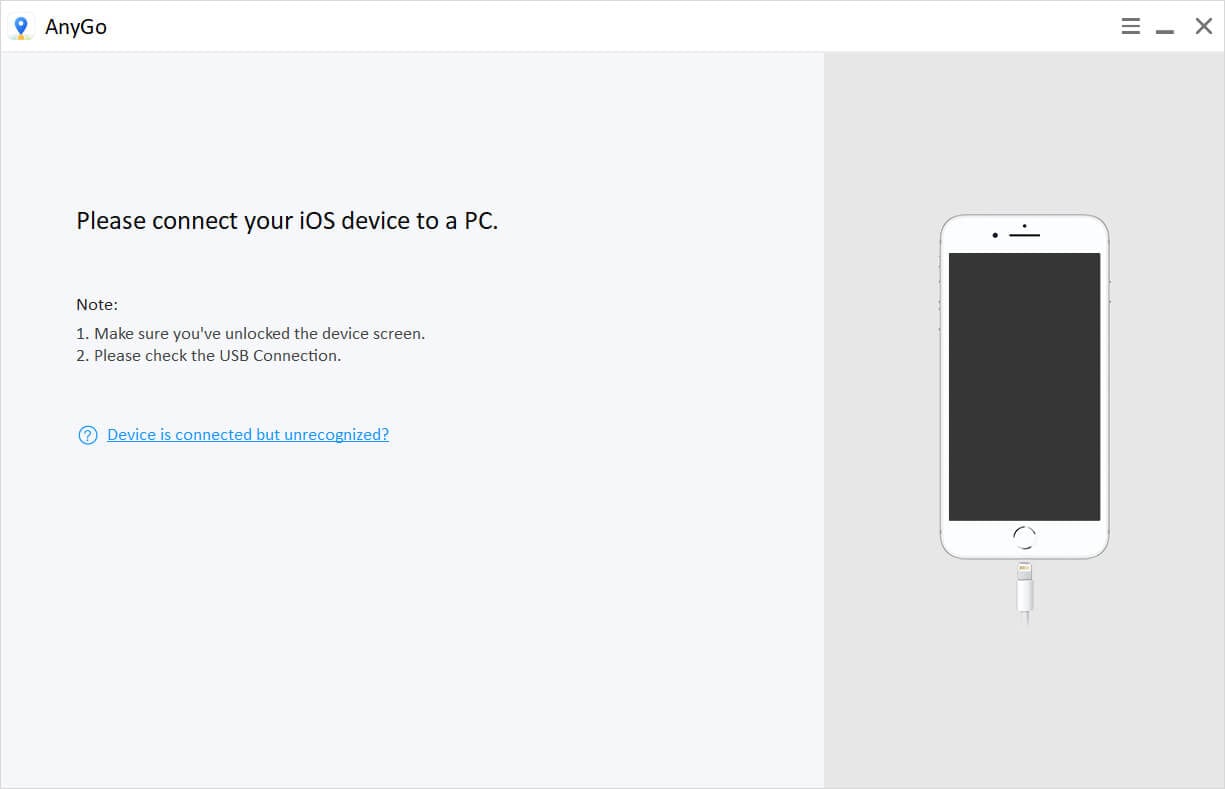 Step 03: Choose the mode
Then you can select the mode as you required out of Teleport mode or multi-spot mode to spoof iPhone location.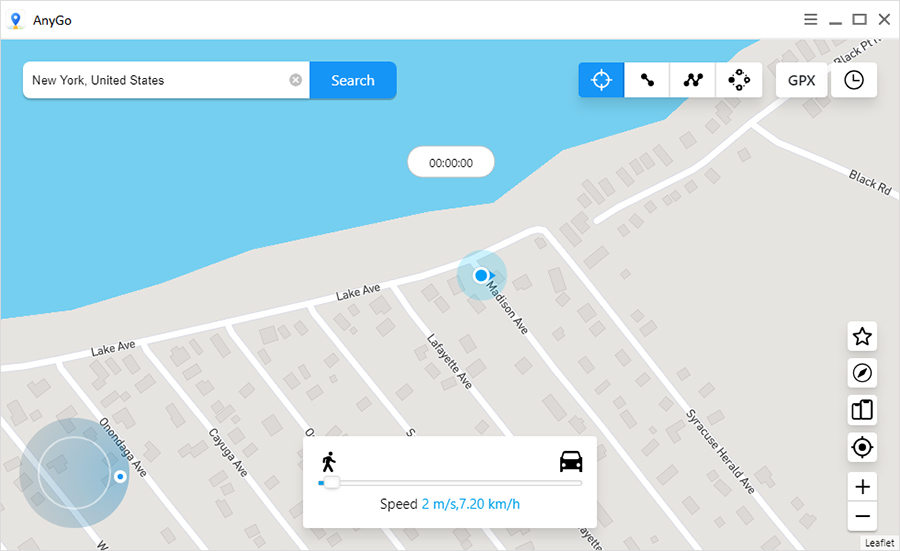 Step 04: Search the destination
To find the destination, click on the Teleport icon. Then type the location in the search bar and select the exact location from the suggested list.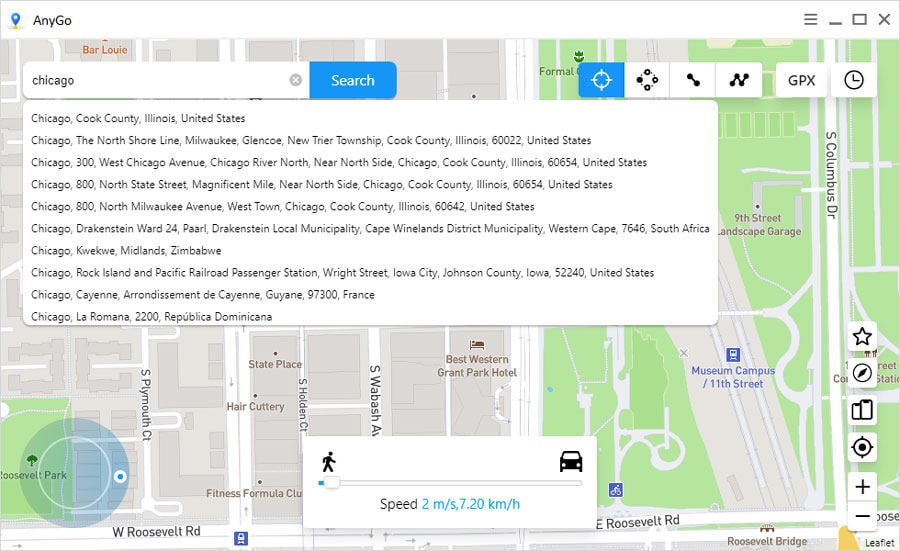 Step 05: Teleport to the location
Once the destination is found, click on the Go button, and it locates you to the destination on the map. Apart from locating to the destination, you can use multi-spot mode, set multiple position pins on the map, and then modify the walking speed as you required.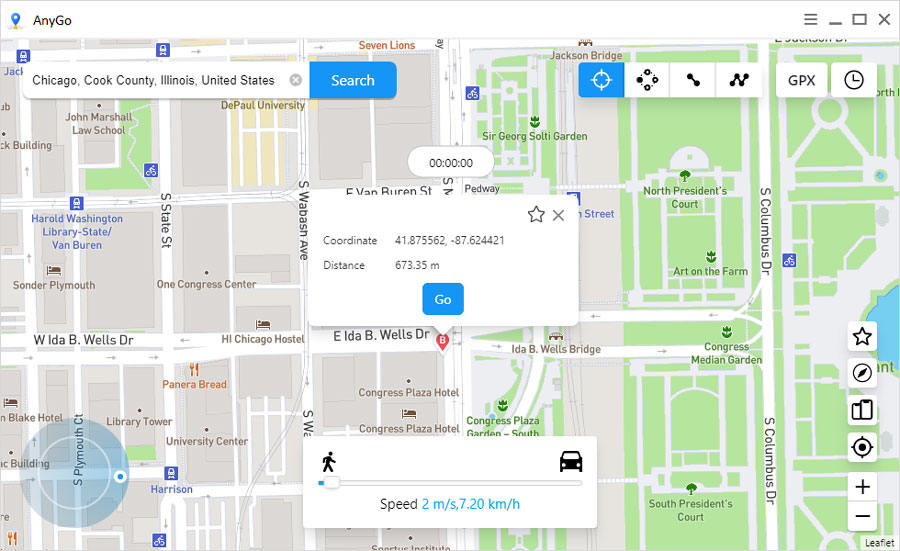 Conclusion
We hope this guide on downloading the apps not available for your country has provided ways to avoid the restrictions imposed by the app store. We encourage you to follow the official methods given here to protect your privacy. Hence, by our bonus tip, we have introduced AnyGo software where you don't need to change any setting of your iPhone. Change the location of your device using AnyGo and access any app which is not available for your country.