Did FRP (Factory Reset Protection) block your phone access after a factory reset? Is it possible to bypass Google FRP lock?
The answer is positive. So, we are here with a piece of information that helps to bypass FRP in Xiaomi, Redmi, and POCO devices in MIUI 13 (Android 12 and 11).
In this post, we'll introduce 2 methods. Before introducing the detailed process, let's compare the 2 methods first.
| Method | Difficulty | Efficiency |
| --- | --- | --- |
| with FRP tool | Easy, only 3 steps | Bypass FRP lock within seconds |
| without FRP tool | Complicated, over 20 steps | The time takes from minutes to hours |
1-Click Remove Google Account from Mi Phones and Pads
Which application can you use to bypass FRP? This Xiaomi FRP bypass tool is your new option in 2023 – iToolab UnlockGo (Android).
Why Is UnlockGo (Android) Special
Unlock Google lock on Xiaomi, Redmi, Samsung devices in seconds.
3 steps to bypass Google FRP lock without extra FRP APK.
Compatible with all Mi models run MIUI 10-14.
Free lifetime update and customized plan.
It supports multiple languages, including English, Italian, German, French, Spanish, Portuguese, Japanese and etc.
How to erase FRP lock from all Mi mobiles
Step 1: Download UnlockGo for Android on your Windows or Mac computer. Connect your Mi device to PC, then click "Bypass Xiaomi FRP" from the panel.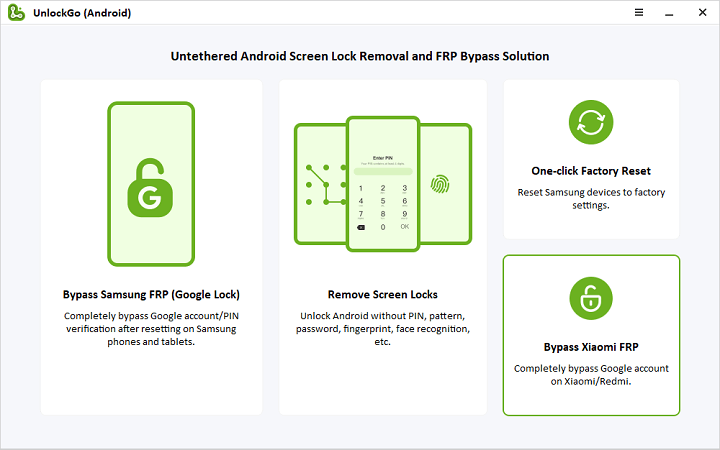 Step 2: Follow the on-screen steps to boot it into Fastboot menu.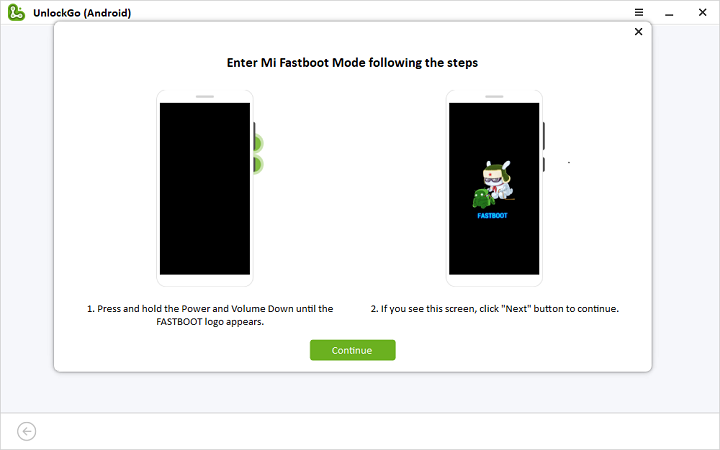 Step 3: Select the "Connect with MIAssistant" option with volume button and confirm it with POWER key.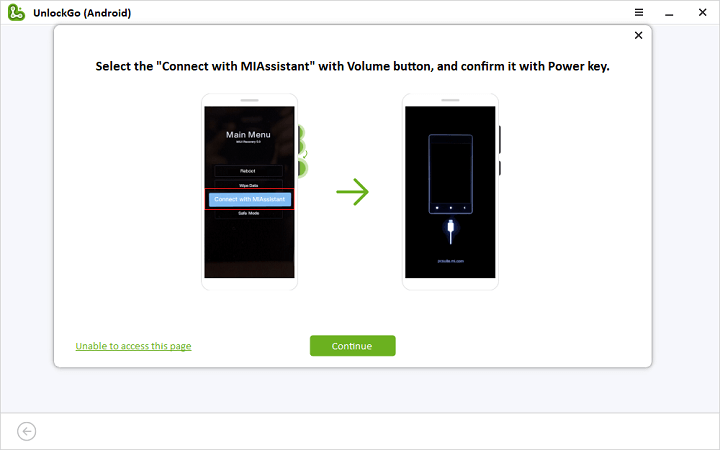 Step 4: After that, you just need to wait for reboot in a few seconds. Finally, here is no Google account verification required.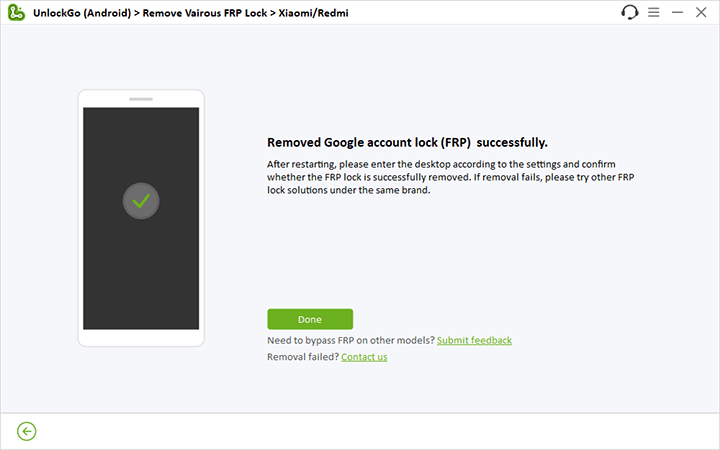 iToolab UnlockGo (Android) received positive reviews from its users. Therefore, it is reliable to use this tool.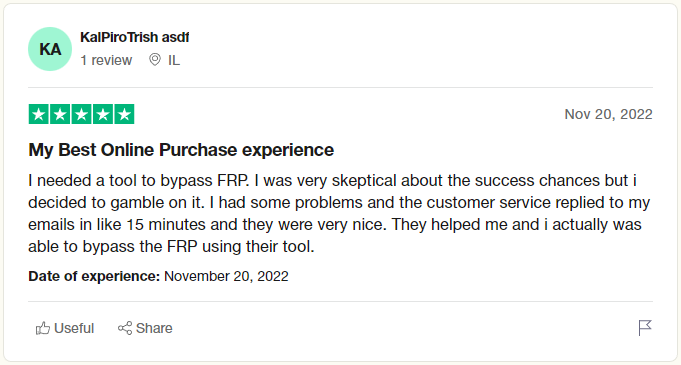 Bypass FRP on Xiaomi without FRP Tool Download
The method discussed below does not require any FRP tool to download. Let's check how this free method works.
This process works best when it comes to bypassing FRP in Redmi 6a, Redmi 9a, POCO M3, POCO X3 FRP, Xiaomi, MIUI 12.5, and MIUI 13. You can simply bypass your Google account by deactivating Google Play services using the following method, which compatible for popular models, such as Mi 5A, Redmi 6A 9A, Poco M3 X3, etc.
Get into Settings
Step 1: Initialize the process by connecting your device with a fast Wi-Fi connection.
Step 2: Move to the Connect to Network page and choose Add Network option.
Step 3: Enter any command on the SSID section and long tap on the typed text, you will get some options. Now choose the Download icon and then tap on the Gmail icon from the top list.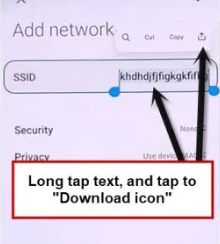 Step 4: Navigate to Notifications and then choose Additional Settings in the app.
Step 5: Tap the three dots that appear on the top-right corner of your screen, and choose Help & Feedback.
Step 6: Now, type in the search section Delete or disable apps on Android, choose this option that will appear in the search results.
Step 7: On the next screen scroll down and hit on the hyperlink "Tap to go to Application Settings".
Activate Accessibility Menu
Step 8: As you see the App info screen, go to Settings choose Open, and select Additional Settings.
Step 9: Here, tap on Accessibility and choose Accessibility MENU and activate Accessibility MENU Shortcut. Allow this option and tap Got it.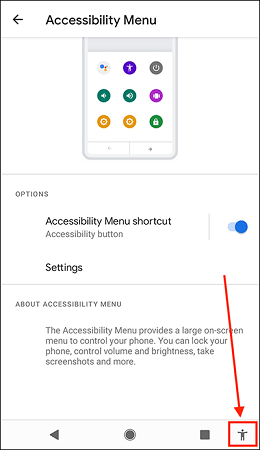 Step 10: As you enable this Accessibility MENU a human icon will be displayed at the lower-right corner of your screen.
Step 11: Move back to the App info startup page by taping the back arrow a few times.
Step 12: Tap More and choose Show system.
Deactivate and Force Stop Apps
Step 13: Head to Android setup, tap Disable and then click Disable App.
Step 14: Tap Force stop and hit OK.
Step 15: Return to the App info page and choose Android Setup, click Force stop › Ok.
Step 16: Now, go back once again to the homepage of App info and tap Google Play Services, choose Disable › Disable App.
Step 17: Click on Force stop and tap OK.
Step 18: Move back to Connect to Network screen and tap the Next arrow icon.
Activate Google Play Services
Important: You have to activate Google Play services quickly to bypass Checking for update sessions. You might have to do these steps below several times to direct to Google Play services App info page.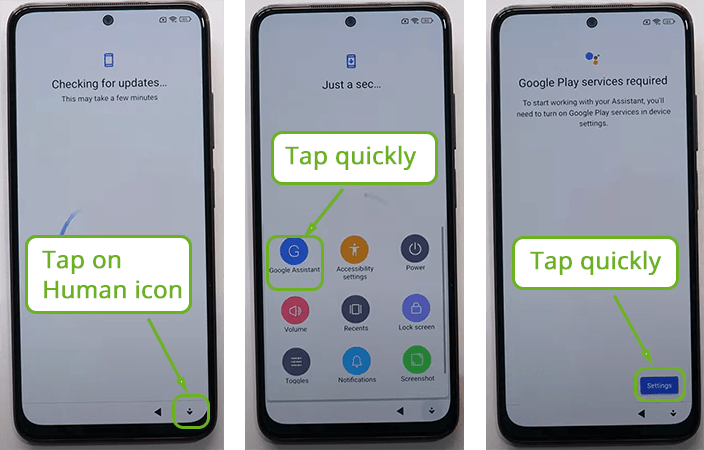 Step 19: Quickly hit the Enable option on the App info page to activate the Google Play Services.
Step 20: Go back and wait until the Checking for an update process is finished. Finally, tap the More option twice and hit Accept.
Step 21: Complete the setup steps but this time you are able to skip Google account verification on MIUI 13.
Extra Tip: Unlock Any Screen Lock on Xiaomi/Redmi/POCO
Where you set a screen lock on your phone to prevent unwanted access to apps and information that you deem private, this screen lock can lock you out too. If you are thinking that there is no possible way to unlock your phone so take it easy!
You will be surprised to know that you can easily bypass screen lock using the Mi pattern lock removal tool that's safe, secure, and handy. The iToolab UnlockGo (Android) is the quick solution for your locked Xiaomi , Redmi, or POCO device that removes any type of screen lock in a few clicks. You don't need to go through long complicated formats because this tool provides an easy-to-follow guide that ensures seamless error-free processing.
You can discover more features and solutions to unlock Mi phones here.
The Bottom Line
Xiaomi rolled out MIUI 13 with stunning features that each Android user wants to enjoy. But all of your excitement was gone when FRP locked out your POCO, Redmi or Xiaomi phone. The method shown above will help you in FRP bypass MIUI 13 (Android 11, 12) by using a technique that guarantees to get past Google verification.
Besides FRP, if you are looking to unlock the screen lock on your device iToolab UnlockGo (Android) will quickly remove it without hacking or harming your Android phone. Discover more below.