SIM cards usually have a PIN for different security reasons. This PIN might be set by the user or the SIM card provider. However, some people don't want this feature to be on. Sometimes trying out an incorrect PIN can cause the SIM to get permanently disabled. So, if you own an iPhone or iPad and wish to turn this feature off, we will walk you through the steps of how to get it done correctly. As a bonus tip, we will introduce a tool that you can use to bypass these SIM locks without contacting your SIM provider.
What is a SIM PIN Unlock Code?
The PIN code (Personal Identification Number) is a 4-digit code that we give greater security to a SIM card and even to the mobile device. It ensures that nobody can use it after inserting the SIM into a new phone or rebooting unless they know the PIN. This prevents unauthorized use of the SIM card and protects the phone number from any suspicious activities. If you ever forget the numbers you have selected or blocked them for entering the wrong combination too many times, several procedures will help you reset this code.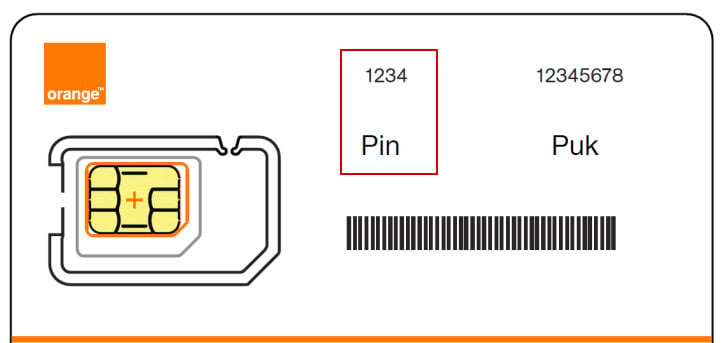 Should I Set a SIM PIN?
Having a SIM PIN is always optional and depends on each user. However, SIM PIN can provide an additional layer of security to your SIM card if the iPhone is stolen. If someone steals your SIM card and uses it on another phone, SIM PIN would be prompted to enter. This makes it harder for the person to guess the PIN and use your SIM card. Though it is useful, it can bring some disadvantages as well.
If you forget your SIM PIN and enter the PIN incorrectly 3-4 times, it will get locked, and we need to contact the SIM provider to reset it again. Since iPhone has the in-built function to disable SIM cards remotely, some people prefer to use it over setting a SIM card PIN.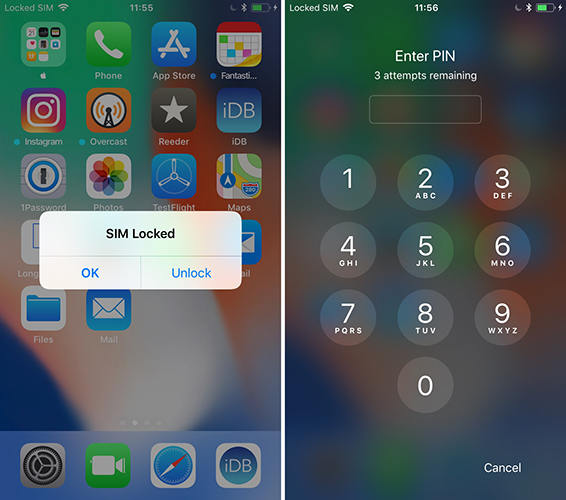 How to Turn On/Off SIM PIN on iPhone?
Set a SIM PIN
Step 1:Open the Settings app in the iPhone and select the Cellular option from the list.
Step 2:Then tap on SIM PIN and enable the SIM PIN toggle.
Step 3:If you already had previously enabled a PIN, you need to re-enter it to re-enable it. If you are enabling it for the first time, you need to enter a new PIN that contains at least 4 digits.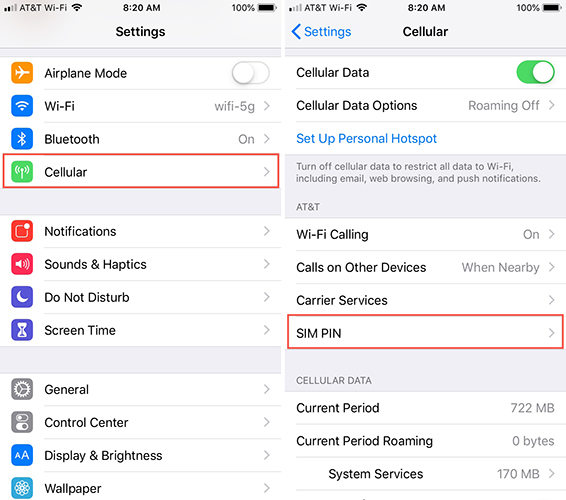 2. Turn Off SIM PIN
Step 1:To turn On/Off your SIM PIN, go to the Settings app and tap on Cellular in your iPhone. If you use an iPad, tap on the Mobile Data option. Then tap on the SIM PIN option.
Step 2:Depending on your requirement, turn on or off the toggle.
Step 3:It will ask you to enter the SIM PIN that you have used previously.
Step 4:Then tap on Done.
If you haven't enabled a SIM PIN once, but prompting to enter a SIM PIN, you need to enter the default SIM PIN from the SIM provider. If you don't know the default SIM PIN, don't try to guess and enter it since it can lock your SIM temporarily. To find the default PIN, you can go to the SIM provider's official website or else, for your ease, we have noted them in this article.
How to Turn Off SIM PIN Lock if You Forgot?
Step 1:If you have forgotten the SIM PIN, you need to contact the SIM provider. To find the SIM provider, you can eject the SIM card and find the carrier's name printed on the SIM card. But never try to guess the SIM card, which can lead to a permanent lock.
Step 2:Once you contact the carrier, ask them to unlock your SIM card using the default SIM PIN or PUK code.
Step 3:If the default PUK code or PIN doesn't unblock your SIM, you need to ask for a new SIM card.
About Default SIM PIN
For each of the carrier, default SIM PIN is different. Find your carrier from the below list.
| | |
| --- | --- |
| Carrier | Default SIM PIN |
| Verizon | 1111 |
| T-Mobile | 1234 |
| Spring | 1234 |
| AT&T | 1111 |
| Vodafone | 1234 |
| Superdrug Mobile | 0000 |
| Koodo | 1234 |
| Rogers | 1234 |
| Tracfone | 1111 or 1234 |
| Giffgaff | 5555 |
Bonus Tips: How to Remove SIM Lock on iPhone?
For many users, it is a struggle to remember the SIM PIN and have to wait hours for the SIM provider to provide a solution. As a result, we introduced the iToolab SIMUnlocker, which you can unlock your SIM card without any effort. The process takes only 5 minutes, and you don't need to wait for hours as previously. Since SIMUnlocker supports all the major carriers, you can remove the SIM lock from the comfort of your home. Do we need technical knowledge to use this? Not at all. Even for beginners, the steps are simple, and you need to follow the instructions provided in the process. You can download the latest version of iToolab SIMUnlocker from the official website.