YouTube TV is an online streaming service that gives users access to TV channels in the United States. The service is extremely useful as it offers a wide variety of TV channels. However, there's one major downside of YouTube TV that many users have claimed to be annoying. As of now, you don't have the power to select the channels for yourself. YouTube TV will automatically display a list of channels according to your current location, a mechanism YouTube refers to as location restriction.
But, the good news is you can bypass the YouTube TV location to customize the channel list as per your preferences. In this guide, we are going to discuss the complete solution on how to bypass YouTube TV location on a computer so that you don't have to get stuck with TV channels that you don't want to watch.
Can You Trick YouTube TV Location?
Many people wonder if it's possible to trick YouTube TV's location. Well, the answer is yes; you can easily bypass YouTube TV location and get the desired channel list accordingly. To do this, all you have to do is change your PC/phone's GPS location to the location where the desired list of channels is available. Once you have changed the location, YouTube TV will automatically update the channel list and you'll be able to watch the content that you like.
How to Bypass YouTube TV Location Restrictions?
One of the ways to bypass YouTube TV location on a computer is to use a VPN. A VPN application will change your device's IP address and help you access the location-restricted content on the YouTube TV app.
Here are the top 5 VPN applications that you can use to bypass location on YouTube TV.
1. Nord VPN
Nord VPN is one of the most popular VPN services, that has thousands of VPN servers across the globe. This means you'll be able to connect to a virtual server in no time. The tool is available for Windows, macOS, iOS, and even Android. So, it doesn't matter which device you're using to access YouTube TV, you'll be able to change your IP address easily.
Pros:
Available for different devices
Offers thousands of VPN servers
Easy-to-use
Cons:
Being a professional VPN service, Nord VPN is quite expensive.
2. Surfshark
Surfshark is another popular VPN tool that comes with more than 3000 different servers. Like NordVPN, you won't find any issues while connecting to a virtual server on your device. To keep your privacy intact, Surfshark jumps your IP address to different servers constantly so that you can watch the desired content without any interruption.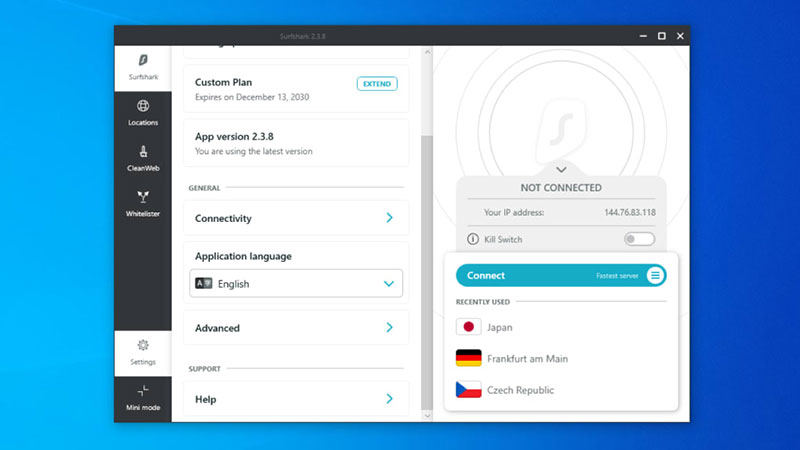 Pros:
Cross-platform VPN application
Cost-Effective VPN Solutions with Prices starting from $2.99/month
Cons:
As compared to Nord VPN, Surshar's network is relatively smaller
3. ExpressVPN
If you're looking for a fast VPN application for iPhone/iPad, ExpressVPN is the right answer. Though the tool is available for other platforms too, its iOS variant is the most reliable among all. Moreover, ExpressVPN is among the most secure VPN tools in the market. It has a kill-switch feature that'll protect unauthorized users from accessing your personal information.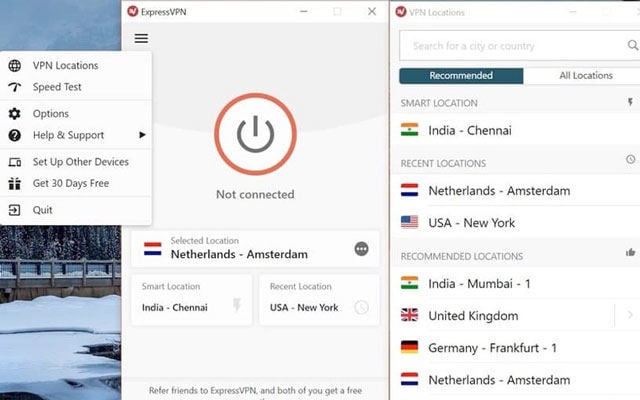 Pros:
Affordable VPN application for iOS
3000+ individual VPN servers
Extensive Customer Support
Cons:
Connection drops are quite frequent
4. IPVanish VPN
As the name implies, IPVanish is a VPN tool that'll instantly hide your IP address and help you unlock the desired channels on YouTube TV. While the tool has limited servers (around 1600 servers), you won't face any unexpected lags while trying to connect to a virtual server. The only downside of IPVanish VPN is that it's quite expensive.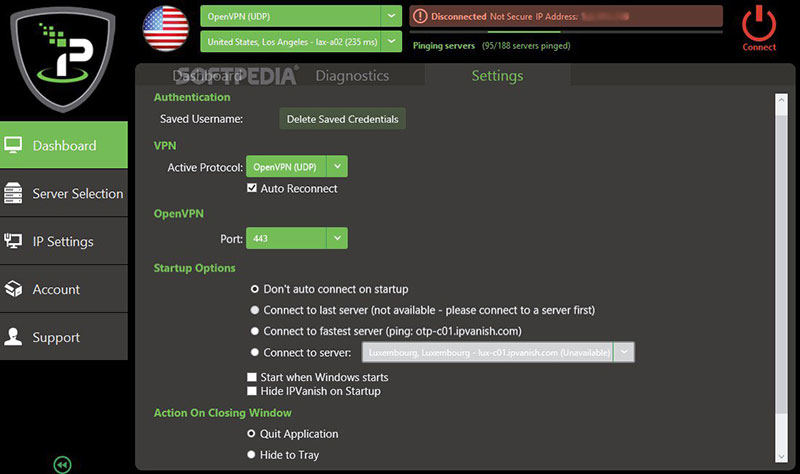 Pros:
Easy-to-Customize User Interface
Zero Connection lags
Fast Speed
Cons:
IPVanish is relatively expensive ($11 per month)
5. CyberGhost VPN
CyberGhost VPN is an exclusive VPN service that's only available for the Windows platform. If you're looking for a professional VPN tool for Windows, CyberGhost is your answer. Apart from unlocking channels on YouTube TV, you can also access location-restricted content on Netflix, Amazon Prime, and other streaming platforms.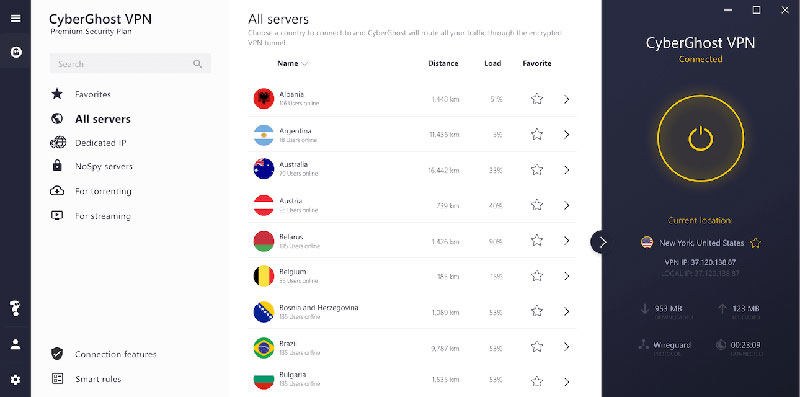 Pros:
Extensive Server Availability
Secure VPN connections
Cons:
CyberGhost VPN is only available for Windows
Essential Tips: Knowing the Difference Between IP Address and GPS Location
First thing first, IP Address can only be changed by using VPN. If you want to change GPS location, then you have to choose location spoofer. There are many users who do not know how to distinguish between these two applications. That's ther answer. Wondering how to change GPS location? Well, using iToolab AnyGo is a good choice.
It's a professional iOS location spoofing app that's specifically tailored to change GPS location on an iPhone/iPad. With a fully functional Teleport mode, you'll be able to change your current location to anywhere in the world. In fact, you could even unlock a specific channel list on YouTube TV by using dedicated GPS coordinates to set a fake location with AnyGo. Here's how to bypass YouTube TV location on an iPhone using iToolab AnyGo.
Spoof GPS Location on Your iPhone/iPad
Bypass YouTube TV Location Restrictions.
Change GPS locations without Walking.
Multiple modes to fake GPS movement.
Fake location to anywhere on social medias.
Step 1: Connect your iPhone to the PC and install iToolab AnyGo as well. Then, launch the application and click "Start" to get started.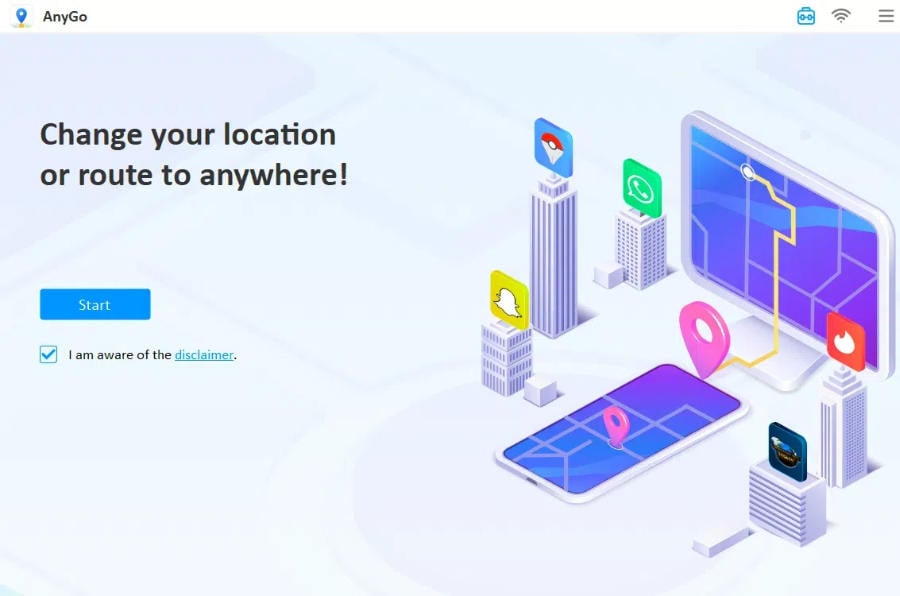 Step 2: You'll be prompted to a map that'll be displaying your current location. if the location is inaccurate, press the "Center-On" button to reconfigure it.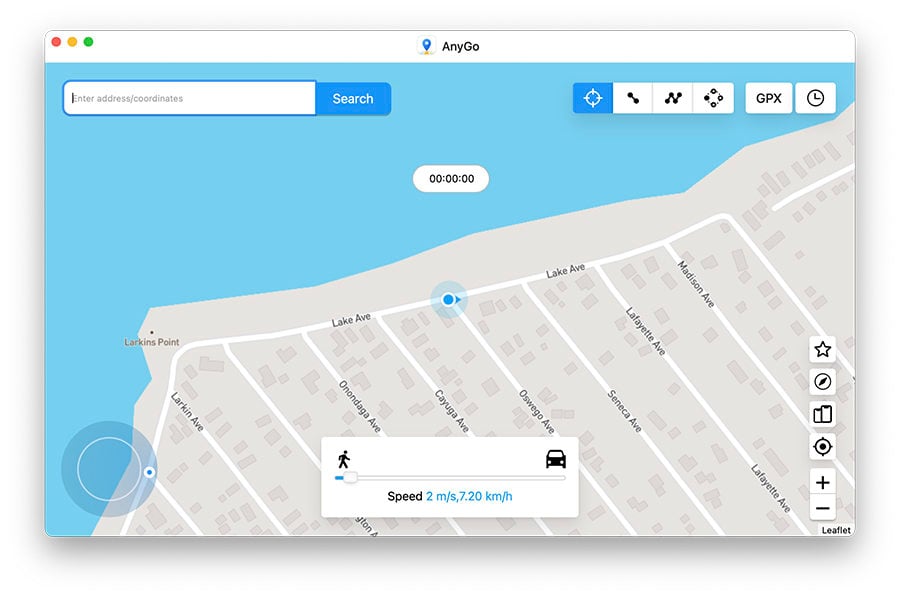 Step 3: Now, click the "Teleport Mode" button at the top-right corner and use the search bar to find a specific location. If you want, you can also search for a location by pasting its GPS coordinates.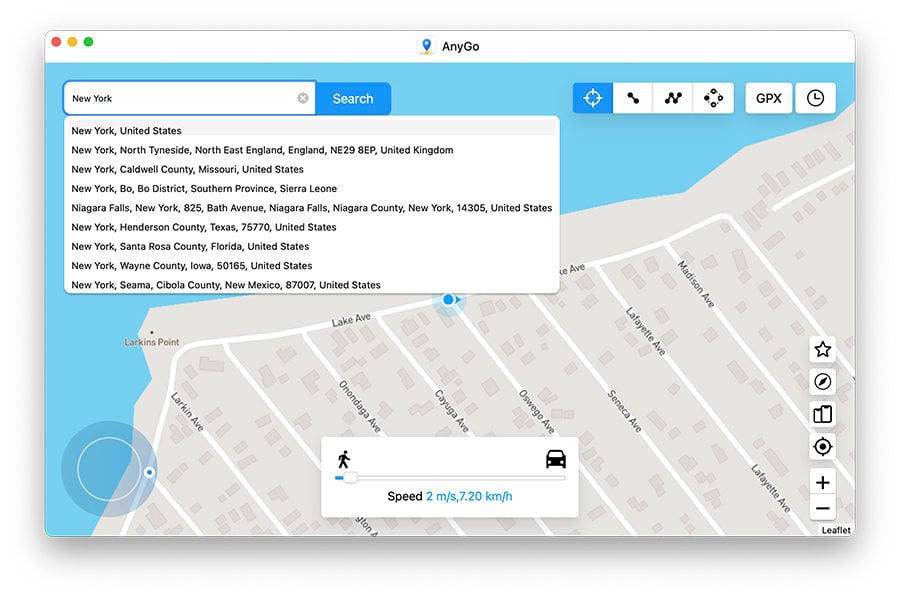 Step 4: The pointer will move to the searched location automatically. At this point, simply click "Go" to use it as your iPhone's current location.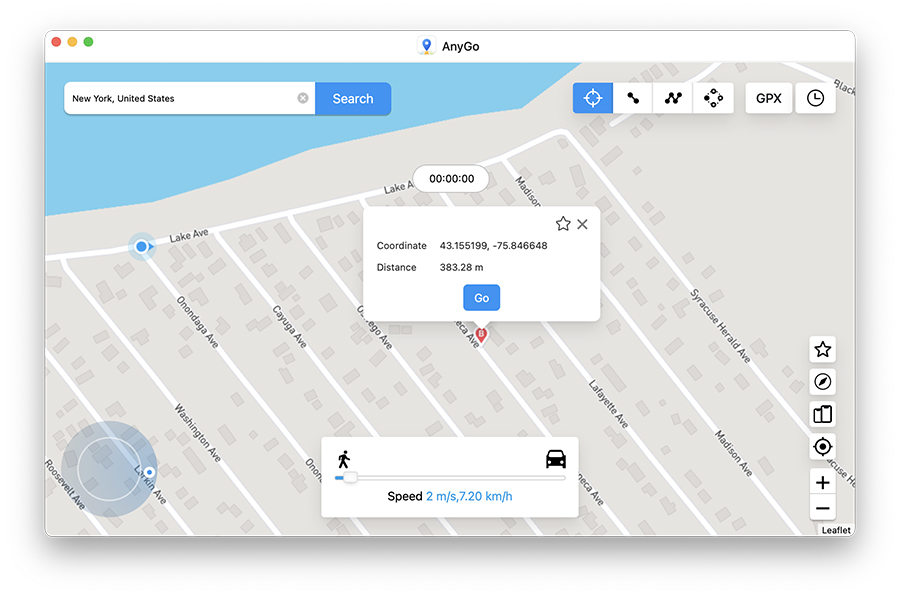 Once you've changed the GPS location, launch YouTube TV and you'll see the updated channel list instantly.
Related Questions of Bypass YouTube TV Location
Q1: Can I watch YouTube TV at two different houses?
Yes, you can watch YouTube TV at two different houses. The YouTube TV membership program allows users to set up a family group and add up to 5 members. These members will have the authority to watch YouTube TV anywhere they want.
Q2: How do I enable my browser location for YouTube on my iPhone?
You can enable the browser location for YouTube TV by customizing the playback area via the "Settings" menu. To do this, go to "Settings>Area" in the YouTube TV app and click "Update" to change the area code.
Conclusion
YouTube TV is a feature-rich streaming platform and a great initiative by Google. Though YouTube TV is only available in the US right now, it's most likely to get released in other corners of the world as well. But, if you're also getting annoyed by its location restriction feature, simply use a location spoofing tool like iToolab AnyGo to bypass YouTube TV location and customize the channel list as per your preference.