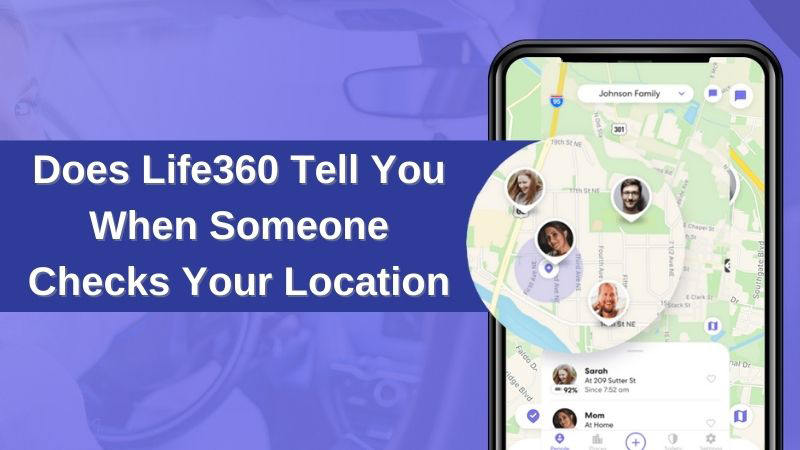 When it comes to monitoring the old ones or kids out of security concerns, tracking via Life360 has immense benefits. But when those who are tracked need privacy, things may become different. You might be seeking a way to turn off the location on Life360 without anyone knowing if you are one member of that group. In this article, we are describing that you must know does Life360 tell/alert you when someone checks your location. So if you are going through this, don't hesitate and read this article briefly.
Does Life360 Tell You When Someone Checks Your Location?
Several people have asked "Does Life360 alert you when someone checks your location?" on different sites. Well, the answer is no. When someone is checking their location, Life360 does not notify the users. You can see real-time location information on each other on a private map and even set up automated alerts when someone arrives or leaves a destination through Life360 Circle. You will also be able to communicate with each other in a group chat based on your circle inside the iOS or Android app. However, both Android and iOS versions of Life360 do not notify you or give you any information when someone checks your location.
How to Turn Off Life360 without Anyone Knowing?
You might want to turn off the location tracking on Life360 sometimes. So that you can do some private things and other people cannot see your location. You need to have an idea about some methods that can help you to switch off the sharing of your mobile's location on Life360 in this case.
1. Turn Off Your Circle's Location on Life360
In a circle, it is possible to turn off sharing the details about your location with others. You are also able to choose a circle from which you want to disconnect. Follow the below-given steps to turn off your circle's location:
Step 1: At first, open the app, and from the right corner on the bottom, click on "Settings".
Step 2: To stop your location sharing, choose a circle on the top of the screen.
Step 3: Then tap on the "Location Sharing" option and to disable it, click on the slider.
Step 4: Check the map because it will display "Location Sharing Paused".
2. Display the GPS of Your Phone
Turning off the GPS location settings can also be a nice method. In the following ways it can be done:
To Disable GPS on iOS:
Step 1: On your smartphone, launch the "Settings".
Step 2: Search for the "Personal" category and then open "Location services".
Step 3: Disable GPS location services from the location services option.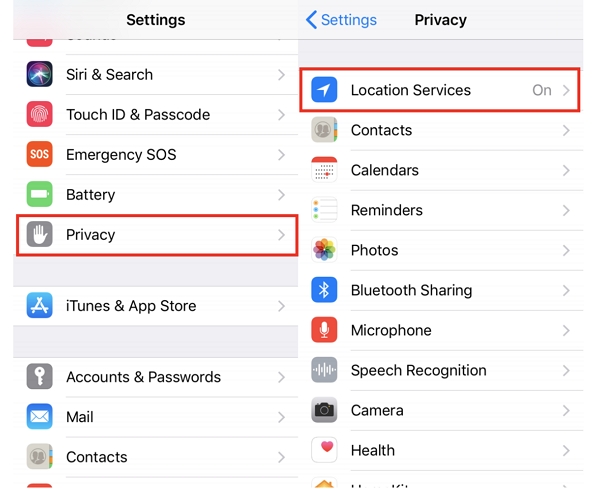 To Set GPS Off on Android:
Step 1: At first, go to the "Settings" app.
Step 2: To access "Privacy", scroll down.
Step 3: You will find an option named "Location". To disable location tracking for apps, turn it off.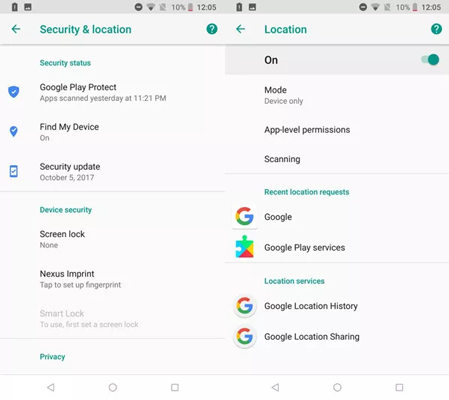 3. Turn On Airplane Mode on Your Phone
Enabling "Airplane Mode" is a quick way to turn off sharing any more information about your further change of location. With your last saved location, you can see a white flag.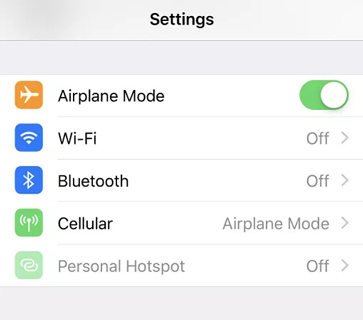 The internet/data and GPS connection of your smartphone will be paused by it. This is the option that you can prefer to stop others from getting updates about your location if you do not need internet.
4. Delete Your Phone's Life360
At any point in time, you might be irritated with using the app and decided to uninstall it from your device. From the home settings, you can delete your complete history of locations by removing your account permanently in this case. To disappear from the circle, you need to cancel your subscription either paid or free for deleting the account. After that, you can uninstall the app.
Best Ways to Fake Location on Life360 without Anyone Knowing
Several users are concerned about does Life360 tell you when someone turn off location. The answer is yes, Life360 does. In this situation, it would be better if you spoof or set a fake location to hide the details about your current location from others. Use location spoofing apps if you are looking for the right way to solve your problem of how to hide your location on Life360 without anyone knowing.
1. Cheat Life360 Location for iOS Device
If you want to spoof your location to hide your current location from others then you must use a professional spoofing app. In this case, we recommend you use iToolab AnyGo. While having a plethora of other features, it allows you to spoof your location. Your location will be changed and the tracker disabled with just one click. You can create a fake location through this tool so that your social networks, like Twitter and Facebook, are not able to track your location.
Steps to cheat Life360 location for the iOS device:
Step 1 Install iToolab AnyGo on your computer and then launch it. Click on "Start" from the program's main window after connecting your iPhone to the computer.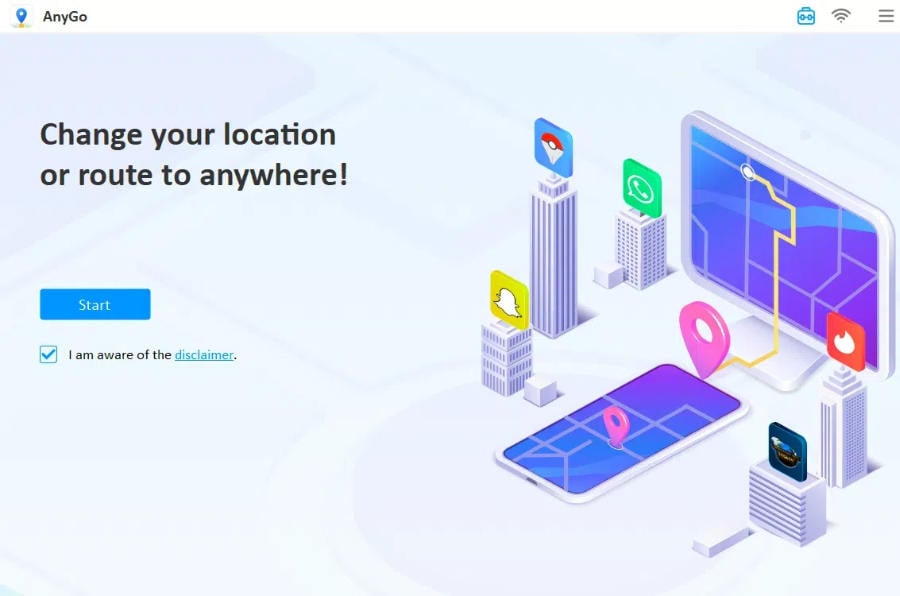 Step 2 On the next page, you will see your current location on the map. You can click on the "Center On" icon and get the correct location if the location shown is incorrect.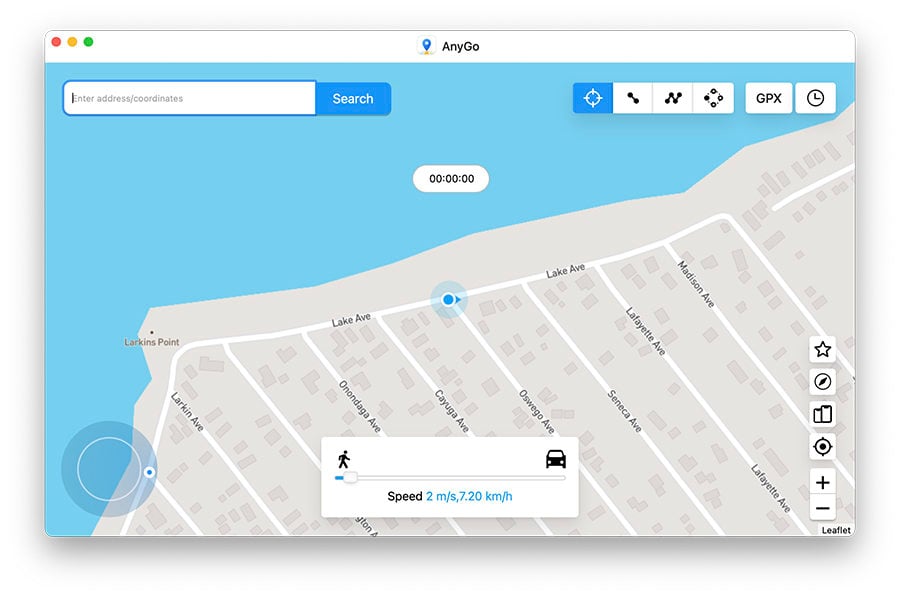 Step 3 Enter the location you'd like to teleport to after clicking on the "Teleport" icon in the upper-right corner of the screen. Then click on the "Search" button.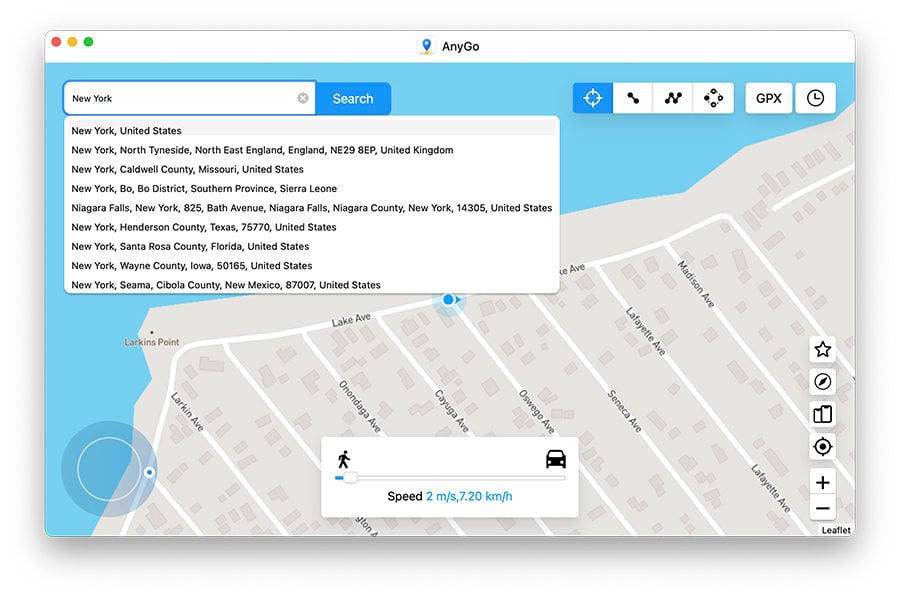 Step 4 To teleport, you have to click on "Go". Your new desired location will be saved in the system.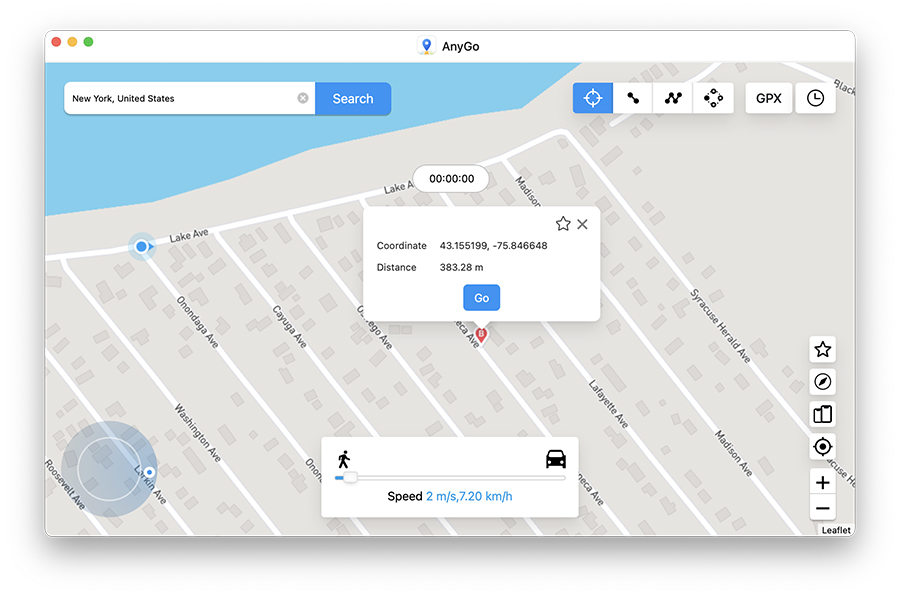 2. Cheat Life360 Location for Android Device
You can use the fake GPS location app to spoof the location on your Android device. To spoof the location on your device, this tool is simple and very effective, also available on the Play Store. Follow these steps to set the app and fake the GPS once you have installed the app on your device.
Steps to cheat Life360 location for the Android device:
Step 1: Tap on "Software Information" after opening the "Settings" on your device.
Step 2: Then tap seven times on the "Build Number" and at the bottom, you should see a countdown.
Step 3: You should be able to find the developer mode settings at "Settings > System > Developer Options" once this is done.
Step 4: From the Google Play Store, install the Fake GPS Location app.
Step 5: Tap "System" after opening the Settings.
Step 6: Scroll down to select "Mock Location App" and tap on it after clicking on "Developer Options".
Step 7: Then you have to choose the Fake GPS app.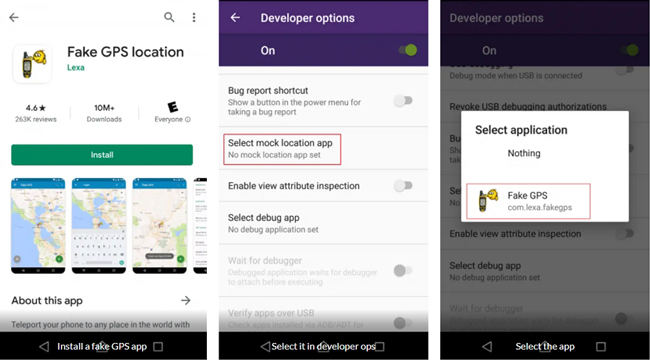 To navigate to the location you would like to spoof, simply open the app and use the map. Your location will successfully be changed after you hit on the green play button.
Also Read: Can Life360 Track You When Your Phone Is Off?
Final Words
In this article, we have shed light on does Life360 tell/alert you when someone checks your location. We have described some methods in the whole article but it is crystal clear that this is only achievable with the location spoofer tool. And we would highly recommend you to use iToolab AnyGo, which lets you change your current location without anyone knowing. Also, AnyGo is available at a very reasonable price with rich features, you can easily use any LBS games or apps with this fantastic tool.
Spoof GPS Location on Your iPhone/iPad
Easy to change iOS location without anyone knowing.
Multiple modes to fake GPS movement.
Simulate walking, cycling or driving at a variable speed.
Works well with LBS games and apps such as Pokémon GO.