If you use Snapchat and travel a lot, you already know that the app provides you with a wide variety of filters, badges, and stickers as you visit each new location. These little bonuses are a nice touch that allows you to show off your trips to your Snapchat friends. Snapchat knows which filters and badges to reward you because it knows where you are. Your phone's location services tell you where you are. But what if you don't want Snapchat to see where you are? Or what if you wish to Snapchat to think that you are somewhere you are not?
Reasons to Hide and Change Location on Snapchat
There are many reasons to fake your location on Snapchat. We have listed down a few of them, depending on the situation you are in.
One of the main reasons is that many Snapchat filters are not available in your region. When you see a celebrity using a filter that you want to try but not available for your area, the solution is to fake your location and access it.
For the show-offs to your friends that you travel abroad or checked-in to expensive hotels
To access region-restricted content on Snapchat
To hide your location from others, specialty who cares about privacy when using social media
To surprise your parents, friends and relations by showing off your previous location while travelling
How to Change Location on Snapchat (iOS)
iToolab AnyGo
The iOS operating system is very safe and locked nowadays and does not allow you to play games with GPS location in the same way it does on an Android. However, there is still a way to spoof your GPS location on iPhone, although it is more complex and less flexible. Unfortunately, there is no free tool for this functionality. But there is a commercial program called iToolab AnyGo, which will allow you to spoof your Snapchat location data. The specialty is no jailbreak required, unlike other software. You can locate any location in the world in seconds using AnyGo.
Key features
Easier movement control with joystick and keyboard
Teleport to any location with a single click
Option to import your customized GPX map file to insert routes into the map
Speed of the movement, direction and routes are customizable
Best suited for LBS apps and games like Pokémon Go, WhatsApp, Facebook, Life360 etc.
Download the latest version from here:
Video Tutorial
Step 01:  Connect iPhone with PC
Launch the software, connect your iPhone with the PC that you installed, AnyGo. Then click on the Start button in the home window.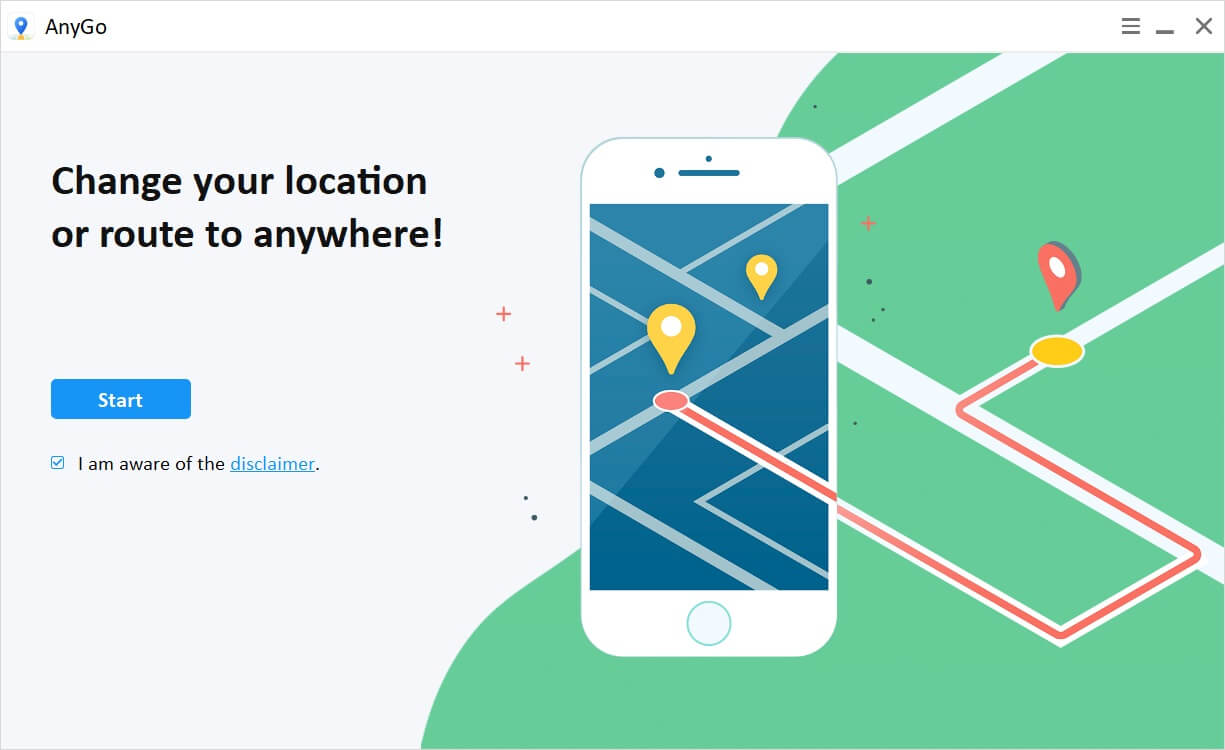 Step 02:  Check your location
After clicking Start, you should see your current location on the map. For any reason, if the location is not exact, click on the Center On icon on the top right corner of the AnyGo window.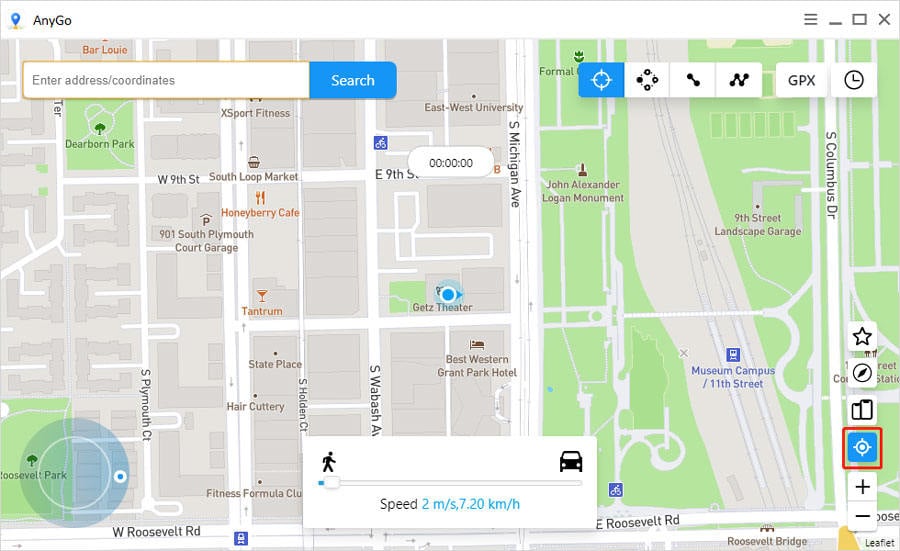 Step 03:  Choose the mode
Then you can select the mode as you required out of Teleport mode or multi-spot mode to spoof iPhone location.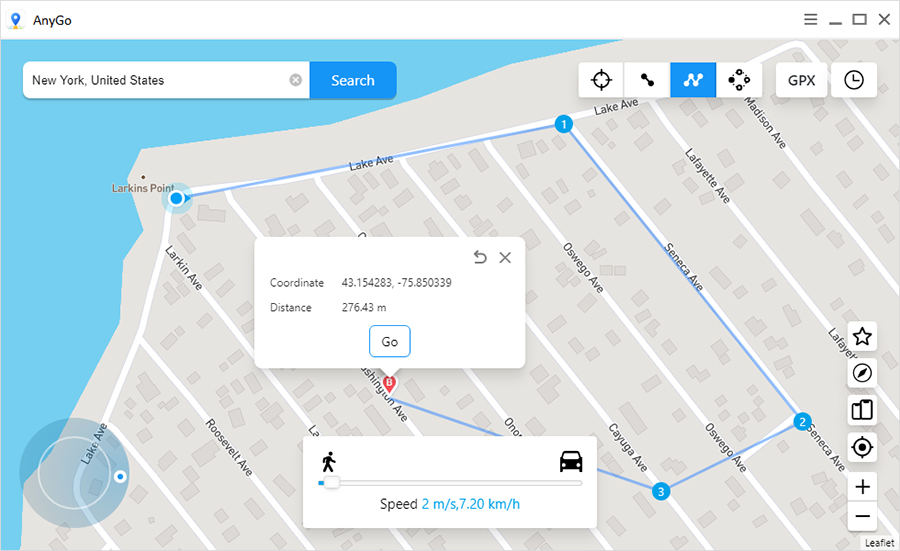 Step 04:  Search the destination
To find the destination, click on the Teleport icon. Then type the location in the search bar and select the exact location from the suggested list.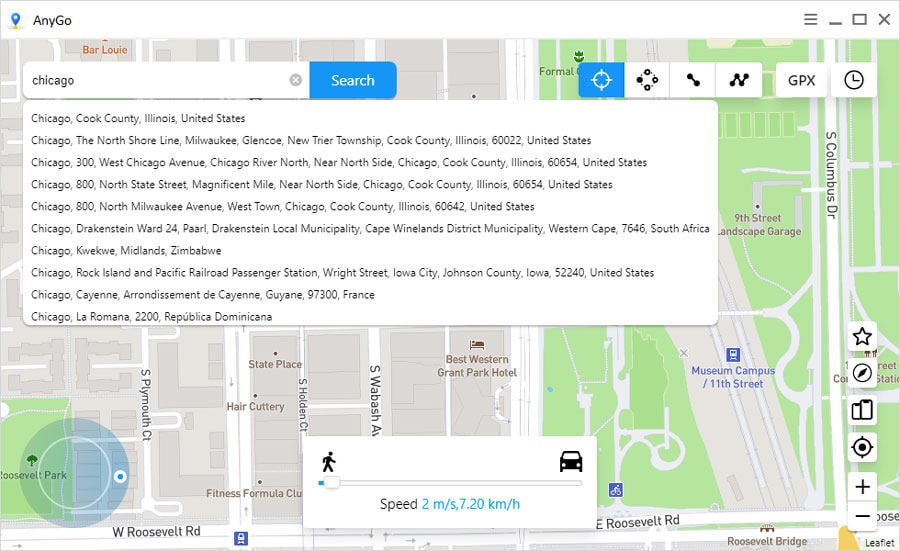 Step 05:  Teleport to the location
Once the destination is found, click on the Go button, and it locates you to the destination on the map. Apart from locating to the destination, you can use multi-spot mode, set multiple position pins on the map, and then modify the walking speed as you required.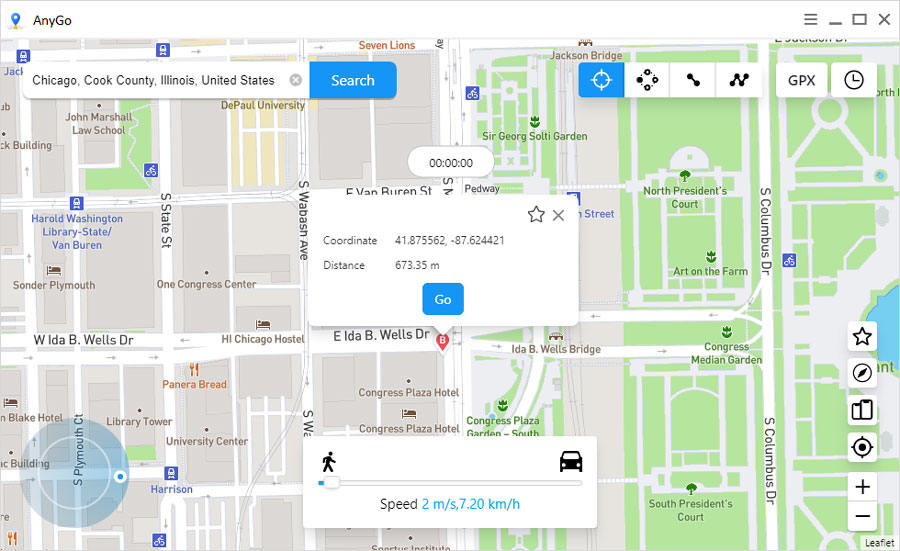 How to Change Location on Snapchat (Android)
GPS works by translating signals from a network of satellites in high Earth orbit. Almost all modern smartphones have GPS enabled. This lets your phone know precisely where you are, give in or take a few feet, accurate enough for apps like Snapchat. Because Android smartphones are so easy to set up, it is trivial to tell your Android phone to get its GPS location data, not from the satellite network, but another application running on the phone. You can find the recommended list of mock locations apps for Android from here.
Snapchat Location Settings
Disabling location settings is very simple. First, launch the Snapchat app on your device. Once the app is open, follow these steps to turn off location sharing:
Go to the Camera, Friends, or Discover screens.
Touch the magnifying glass.
Touch Map.
Pinch and pull with your fingers to zoom in and out.
Once on the Map screen, you'll want to access your settings by tapping on the gear icon. Now, you can make some adjustments to protect your privacy better.
There are few basic settings:
My Friends

– Your Snapchat friends can see your location when you use the app.

My friends, except …

– Your friends can see you but for a few that you expressly exclude.

Just these friends

– Choose the "inner circle" of friends who can see where you are.

Ghost Mode

– Keep your location a secret. Only you can see it on the map.
Select "Ghost Mode", and Snapchat will give you the option of how long to ghost yourself – three hours a day or until you manually turn the feature off. Choose the setting that suits you best.
The Final thoughts
As we learn more about how social media companies collect and handle our private data, it is not uncommon for users to be more concerned than ever about their privacy. For users like this, the idea that Snapchat tracks your every move can be a bit problematic. If this sounds like you, use iToolab AnyGo and follow the steps outlined above to control, disable, or spoof your shared location on Snapchat.