To play Pokémon Go, you actually have to move from one place to another looking for Pokéstops and Gyms. But sometimes moving from one place to another is just not viable. Perhaps you need to work or you can't leave home for one reason.
Being unable to move doesn't mean that you will be unable to enjoy Pokémon Go. There are ways to fake GPS for Pokémon Go on iPhone and play Pokémon Go without leaving your house. In this article, we take a closer look at some of these solutions.
Top 5 to Fake GPS for Pokémon Go on iPhone
The only way to fake GPS for Pokémon Go on iPhone is to use location spoofer. But, there is an important thing you should know that you have to choose a safe location spoofer to make sure your Pomemon Go account will not be banned. Here, we've gathered 5 tools for you. All of them has been tested by us, just enjoy it.
1. iToolab AnyGo
iToolab AnyGo is the best one to fake gps for Pokemon Go after we've tried so many tools. By using AnyGo, you can easily change location on Pokemon Go with one click. You can go anywhere you want and it's 100% safe. Moreover, if you have the GPX file, you can just import the route file and it will automatically recognize the file and start following the route.
Follow these simple steps to use AnyGo to teleport your device to any location in the world:
Step 1: Install and launch AnyGo on your PC, connect the iPhone to the computer and click "Start".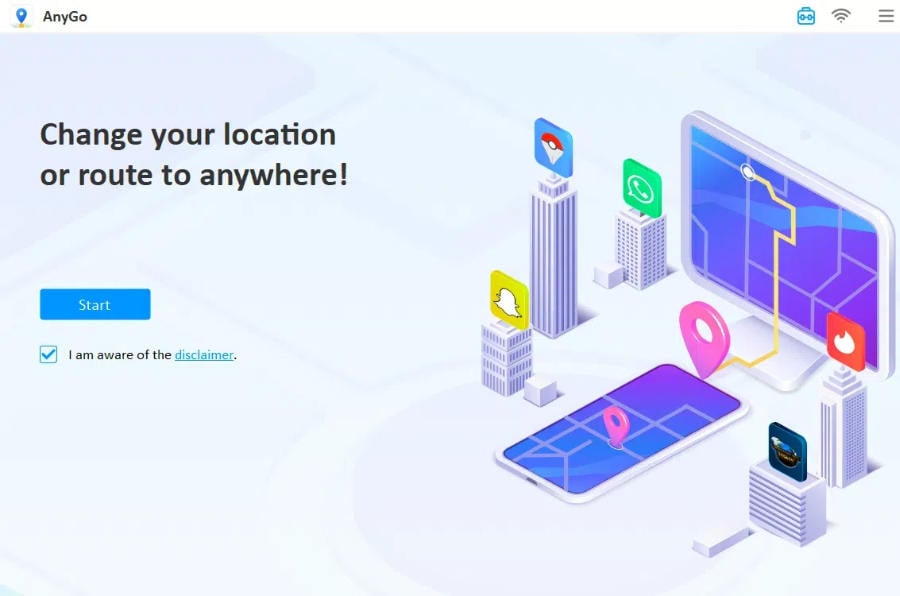 Step 2: To teleport the device to a new location, click on the "Teleport" icon at the top-right corner of the screen, and then enter the exact location want to use. Click on "Search".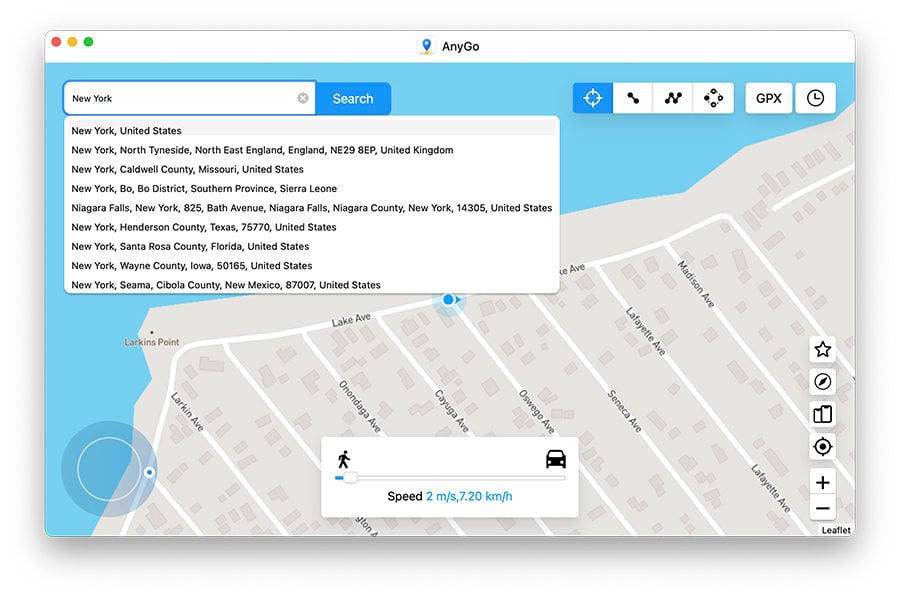 Step 3: The map will then show the location you have selected. Click "Go" to change the device's location to these coordinates.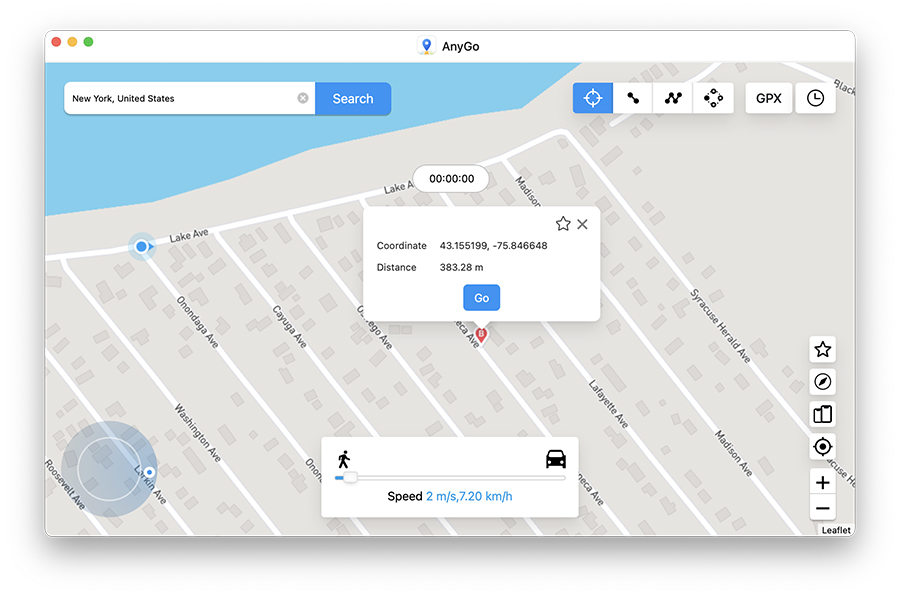 Step 4: Now open your Google map App to confirm whether the GPS has reached the target virtual location. Then open Pokemon Go, you have successfully faked Pokemon Go GPS on your iPhone.
Compare to other tools, it's powerful but more cheaper ($9.95 Only)! There is no reason you should not give it a try.
2. PokeGo++
Unfortunately, because Niantic filed a lawsuit against Global++, PokeGo++ terminated the update and closed the official website in 2019.
You can use the PokeGo++ app to for Pokemon Go hack iOS. To download the PokeGo++ app, you will need to register the device with BuildStore for $11.99 per year. Once the device is registered with BuildStore, follow these simple steps to use it:
Step 1: Begin by uninstalling the Pokémon Go app from the device.
Step 2: Install PokemonGo PRO or PokeGo++ via the BuildStore and sign in to your Pokémon Go account.
Step 3: Open the map screen in the game and then tap on the gear icon at the top left corner of the screen.
Step 4: Turn on "Fake Location" under "Spoofing".
Step 5: Choose "Forever in Time" to save location.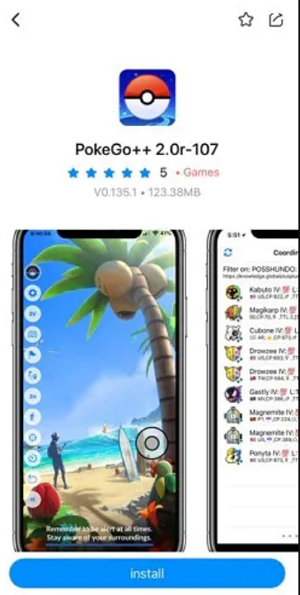 You can then use the overlay on top of the Pokémon Go app to navigate the character around the map without moving from your current location.
3. iTools
You might also be able to successfully fake GPS location on iPhone using the iTools program. Follow these simple steps to do it:
Step 1: Install iTools on your computer and then open it. Connect the iPhone to the computer and then open iTools. In the main window, click on "Toolbox" at the top and then select "Virtual Location".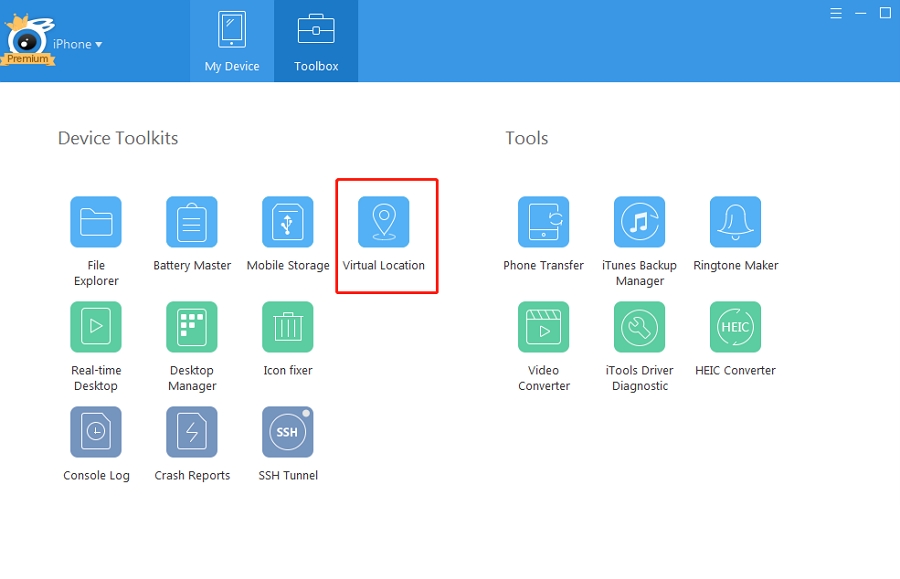 Step 2: Enter the address or the GPS coordinates you want to go to and then click "Go".
Step 3: The program will detect the new location and it will appear on the map, click "Move Here" to change the device's location to this new location.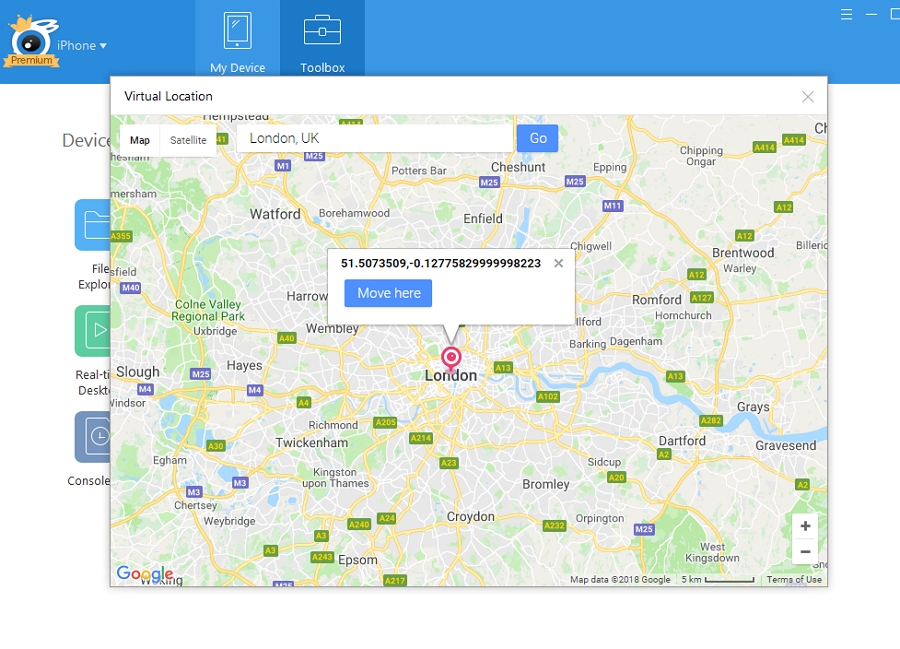 4. ExpressVPN
Another way to fake GPS Pokémon Go iPhone is to use a VPN. VPN works because it hides the IP address on your device, allowing you to switch to any location on the device without Pokémon Go finding out. There are a lot of VPN apps to choose from although we must point out that many of them are paid tools. It is a good idea to choose an app that has a free trial period so you can judge if it is the best solution for you before buying.
Here's how to use VPN to fake GPS location on your iPhone:
Step 1: Open the App Store and select the best VPN app for you. Make sure that Pokémon Go is closed before installing the VPN app.
Step 2: Open the VPN app on your device and then log in (if you don't have an account, tap on "Sign Up" to quickly create one.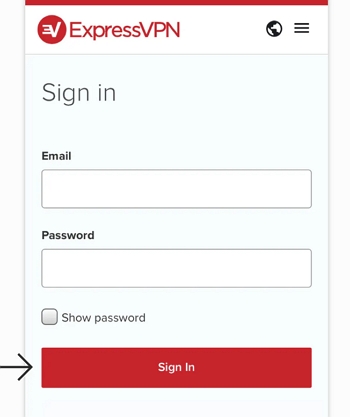 Step 3: Once signed in, just tap on the location of your choice and then tap "Connect" to switch the device's location to the newly selected location.
You can also go to the VPN app's settings and choose a country from the list of available servers.
5. iSpoofer
iSpoofer has been shut down. you can use AnyGo as iSpoofer alternative software.
You can also use iSpoofer to set up a fake location on your iPhone. Here's how to do that:
Step 1: Download iSpoofer on to your computer from the program's main website. Keep in mind that there are different versions for Windows and Mac. Launch the program after installation.
Step 2: Connect the iPhone to the computer using USB cables and then tap on "Trust" on the device when prompted to Trust this Computer.
Step 3: iSpoofer will download a code-like file that you can use to simulate the fake location on your device.
Step 4: A map will appear on the next screen. Use the pin on the map to select the location you would like to move to and then click "Move". This new location will be set on the iPhone.
Now disconnect the device and open Pokémon Go. The game will display the selected location and you can continue to play the game using the simulated location.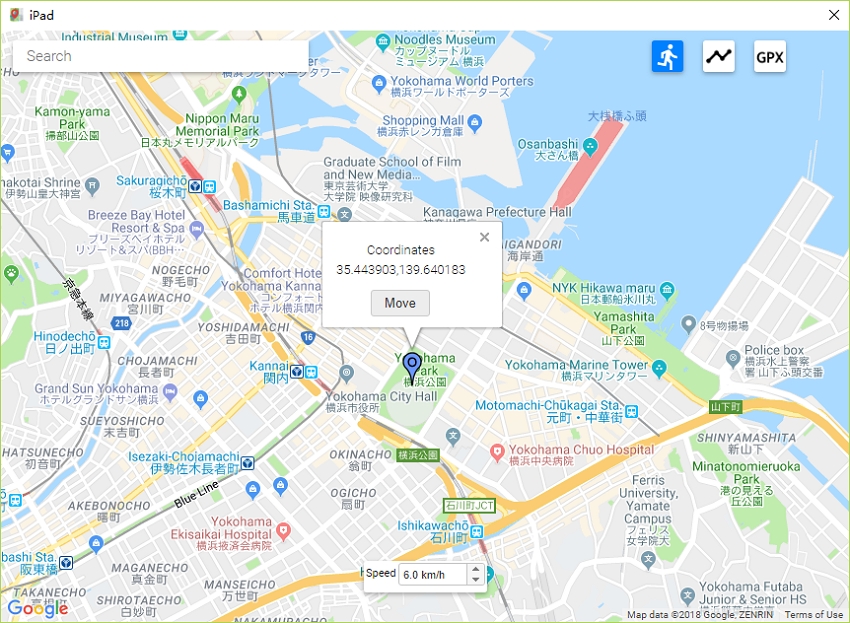 Detailed Comparison between 5 Pokemon Go Location Fakers
All of the above tools can successfully fake Pokémon Go GPS location after our test. You can choose the right tool according to your needs.
iToolab AnyGo
iTools
ExpressVPN
Rate
⭐⭐⭐⭐⭐
⭐⭐⭐
⭐⭐⭐⭐
Platform
Win 10/8.1/8/7/Vista/XP
Mac OS 10.11 or later
Win 10/8.1/8/7/Vista/XP
Most platforms
Fake Location
✔
✔
✔
Simulated walking
✔
✔
❌
Price
1-Month Plan:$9.95
3-Months Plan: $19.95
1 Year Plan: $39.95
Lifetime Plan: $59.95
$4.99/month
1-Month Plan:$12.95
6-Month Plan:$59.95
1 Year Plan: $99.95
Pros
1. Lifetime plan is very cost-effective
2. Perfectly deceive iPhone GPS and simulate natural walking to reduce the risk of being detected by Pokémon
1. Free trial for 1 day
2. Built-in Pokemon Feeds
No computer required, iOS App available
Cons
Each mode can only be tried once
1. No Mac version
2. Always fail to download the driver
3. The website does not indicate the supported devices, my iPhone 11 cannot be connected
1. Just changed the IP address, not the GPS location
2. The network is unstable and easy to disconnect
3. Frequently change the network address, you will receive a warning when you log in to Pokémon
Conclusion
In terms of price or functionality, iToolab AnyGo is worth a try. iTools is also a good choice for Pokémon lovers. But it does not support my iPhone11, it always stays at the step of installing the driver, I hope ThinkSkysoft can pay attention to this problem. The VPN allows us to overcome geographical restrictions, and it can help us a lot. Finally, pay tribute to iSpoofer and PokeGo++, they used to be excellent Pokémon GPS fakers.