In this article, we will share with you the answers to the frequently asked questions of iPogo and one of the best iPogo alternatives.
This alternative is designed to make the whole process of changing the location on your iOS device quick and easy: so easy in fact that you can do it at home. But before we show you the better choice, let's first look at iPogo.
What Is iPogo?
iPogo is a free tool that can tweak the official Pokémon Go app, allowing you to teleport your device so that you can catch Pokémon in a different location as well as add several other features to Pokémon Go.
To use it, you will need to install it on your computer and then load the IPA file. You will then be able to simply select any location on the map, change your speed plus access a whole host of other features including the ability to see the feed of Pokémon Raids and quests on the screen.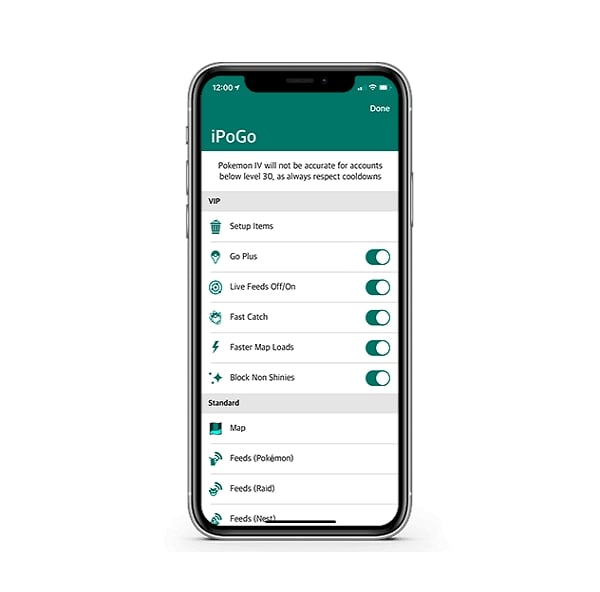 Frequently Asked Questions about iPogo
The following are some of the most common questions we get about iPogo:
1. Is iPogo available for Android?
No. iPogo will only work for iOS devices. Any website offering iPogo for Android is fake because the app doesn't support the Android platform.
2. Why is iPogo not working?
If you have correctly installed the app from the IPA file or iPogo simply isn't working, it could be because the Pokémon Go app has been updated. In this case, simply wait w few days for the iPogo Tweak to catch up with the new updates before trying again.
3. Will using iPogo get you banned?
When you use iPogo to teleport the device to a new location and then immediately take action in the new location, Niantic my flag your account which may lead to being banned. Use the application in moderation and wait at least an hour before catching any Pokémon in your new location.
4. When will iPogo be fixed?
If there is a problem with iPogo or a new Pokémon Go update, it will take about 24 hours for the app to be fixed or updated to conform with the new changes.
5. What does iPogo iOS unable to verify App mean?
When iPogo is installed on your device, it used a public certificate. But before the app can run, you must "trust" the certificate. You can do that in the device's settings. If you did that and the app is still not working, then there may be a problem with the certificate.
6. Why does iPogo iOS keep crashing?
Sometimes Apple may flag the public certificate used to install iPogo on your device, causing the app to crash. In this case, your only recourse is to wait until iPogo developers generate a new certificate to reinstall the app.
7. Where can I find the iPogo download link?
You might be able to find a lot of official and unofficial download links to download the app directly on to your device. But it is important to be careful since it can be difficult to determine which ones are legitimate and which ones are not.
8. How do I fix iPogo untrusted enterprise developer?
If you have installed iPogo and you see the "Untrusted Enterprise Developer" error popup on your screen, go to Settings > General > Profiles to trust the certificate.
Best iPogo Alternative
As much as iPogo can sometimes be effective, you will no doubt experience a lot of problems installing the app and using it. Because you have to install it on your iPhone, there is a much higher chance that Niantic will detect the change in location and suspend or ban your account.
If you would like a solution that offers less risk while remaining highly effective, we recommend iToolab AnyGo iPhone location spoofer. It is a desktop solution, meaning that you will not need to install any apps on your device to change the location. The following are some of its main features:
You don't have to install any apps on your device or jailbreak the device to use AnyGo, therefore there is little chance that your account will be suspended or banned.
It allows you to very easily teleport the GPS to any location in the world in a single click.
You can also simulate movement between two spots or a pre-determined path at your chosen speed.
Pause your route at anytime, anywhere, which can make the faking location more natural.
It supports all iPhone models and iOS 14.
Install AnyGo on your computer and then follow these simple steps to use it:
How to teleport the GPS location:
Step 1: Launch AnyGo on your PC or Mac and connect the iPhone to the computer using USB cables. Wait for the program to detect the device and then click on "Start" to begin.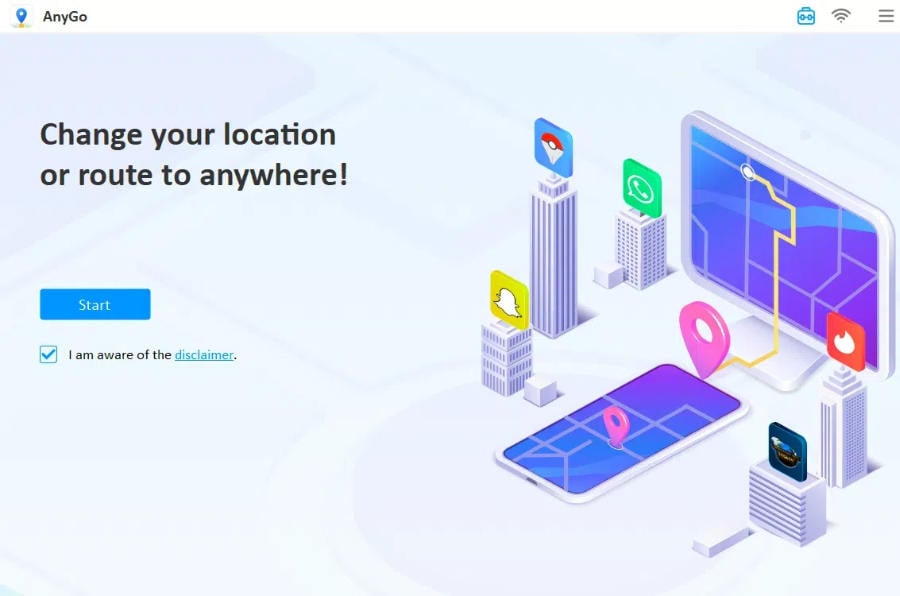 Step 2: A map will appear on the screen showing the current location of the device. To teleport the device, simply click on the "Teleport" icon at the top-right corner and then enter the location you would like to use. Click "Search".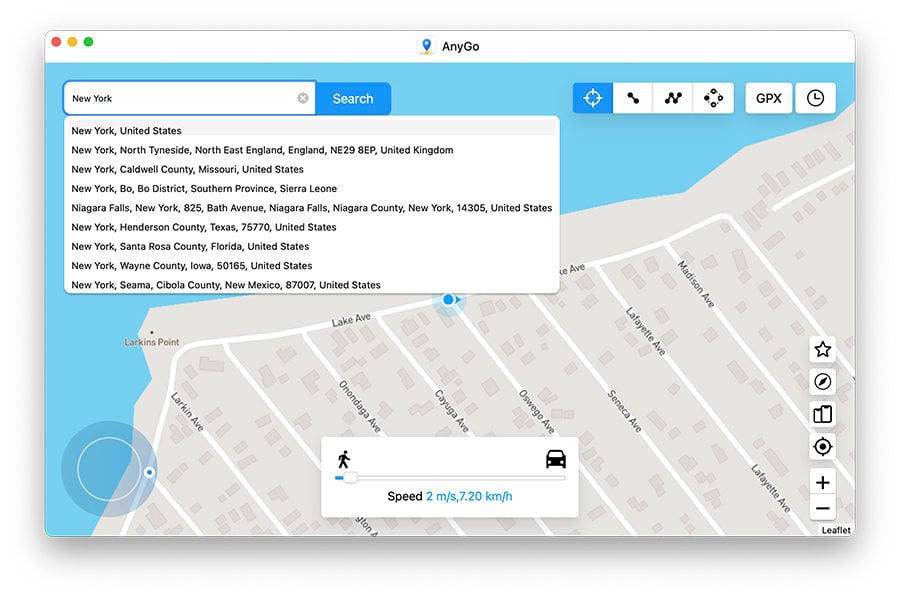 Step 3: A popup indicating the exact coordinates of the location you have chosen will appear on the screen. Click "Go" to change the device's GPS location to these chosen coordinates.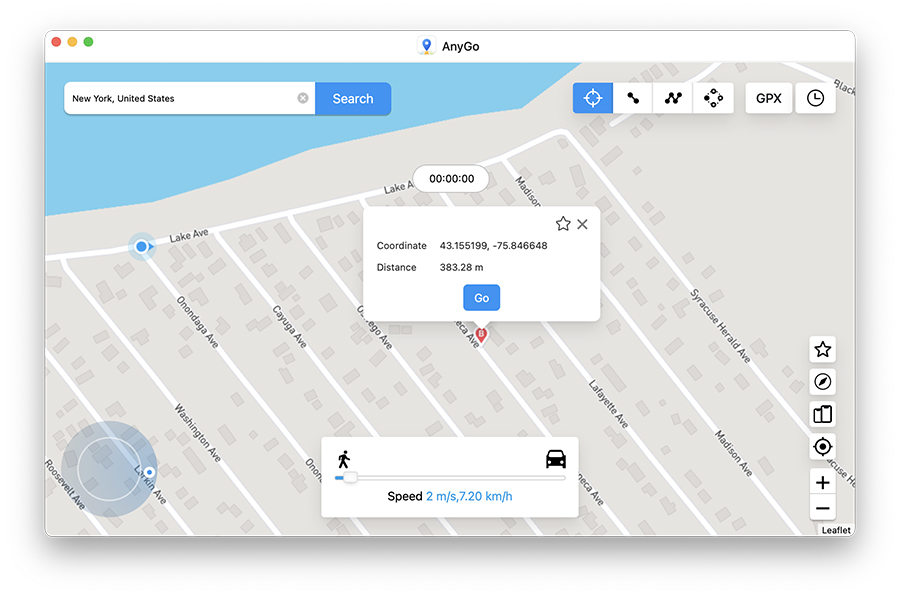 How to simulate movement between multi spots
Step 1: Select the multi-stop route in the upper right corner of the screen and then select all the spots you would like to pass through on the map. A popup will appear indicating the distance you will travel. Click on "Go".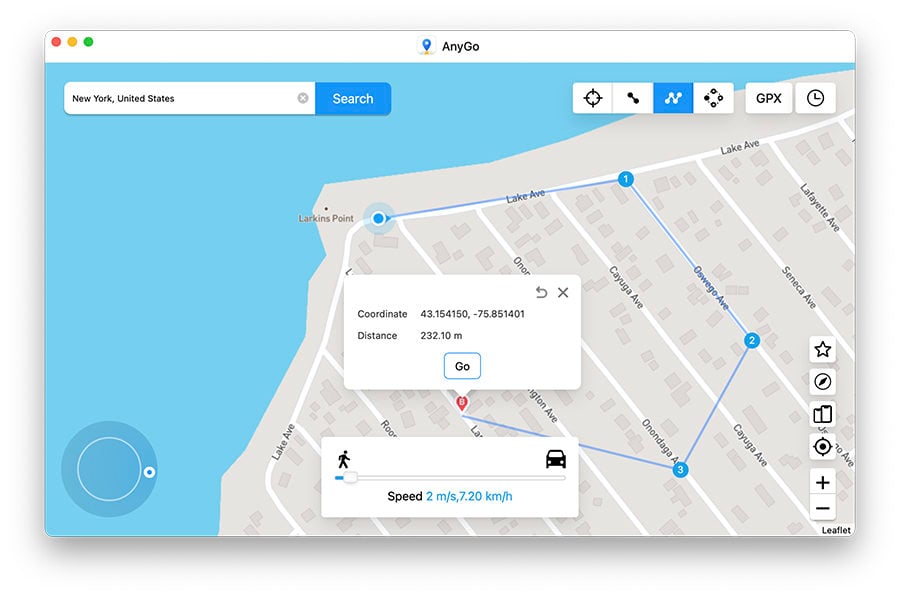 Step 3: You can then select how many times you would like to move along the selected path and then click "Go" again to begin the simulated movement.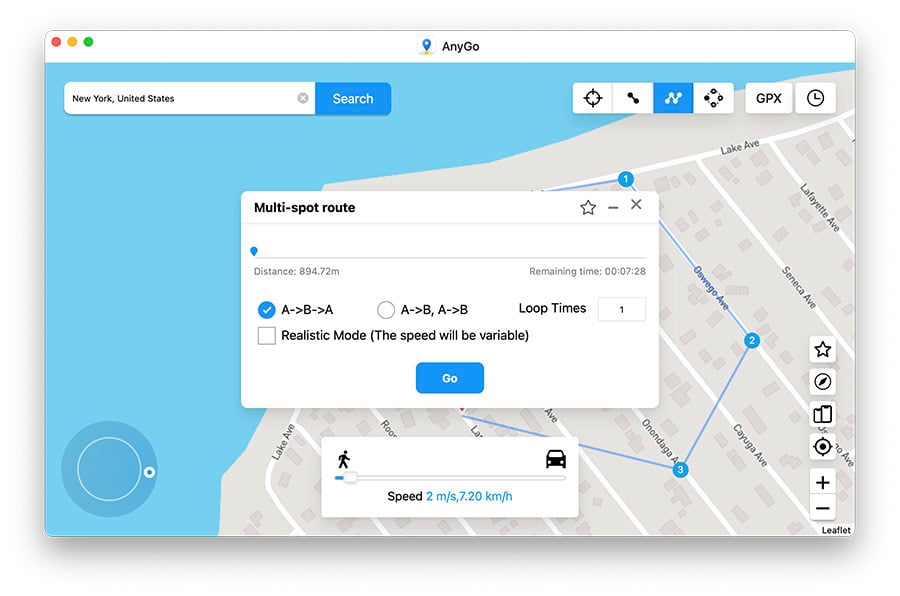 With AnyGo, you should be able to play Pokémon Go without moving.