"How to catch Pachirisu in Pokemon Go? The creature is incredibly resourceful, but hard to find the game. Is there any Pachirisu Pokemon Go location information available to make catching it easier?"

— From Pokemon Go Community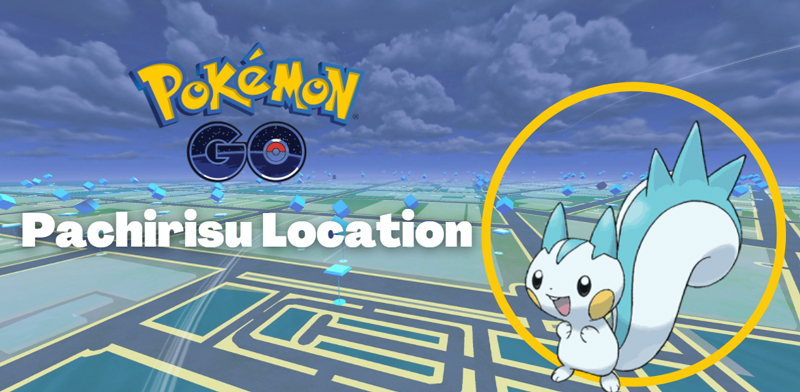 Many Pokemon Go players have raised the concern that Pachirisu is difficult to find, and that is for a valid reason. It is because the Pokemon doesn't spawn randomly worldwide, as it is region-specific. Still, experienced players have mapped out accurate Pachirisu Pokemon Go coordinates for fellow players. In this post, we will share information on the Pokemon Go Pachirisu location and how to access such areas.
What Is Pokemon Go Pachirisu?
Before learning about the best Pachirisu Pokemon Go location, it is key to understand or go through little details on the said Pokemon. So, let's dive in!
Pachirisu is an Electric-type Pokemon with a max CP of 1372 and Pokemon Number 417. According to the Pokemon lore, it is abundant only in the Sinnoh region, representing the 4th Generation.
It offers the following stats in Pokemon Go:
94 ATK(attack)
172 DEF(defense)
155 STA(stamina)
This Pokemon also makes for excellent battling power when you're looking to level up your team. Its best moves are Volt Switch or Thunderbolt. However, you should be aware that Ground-type moves will do more damage against this cute little guy, as is the case with almost all Electric-types in Pokemon Go.
Nevertheless, if you happen to put Pachirisu into battle in rainy weather, then this fighter is capable of defeating any opponent, no matter the type.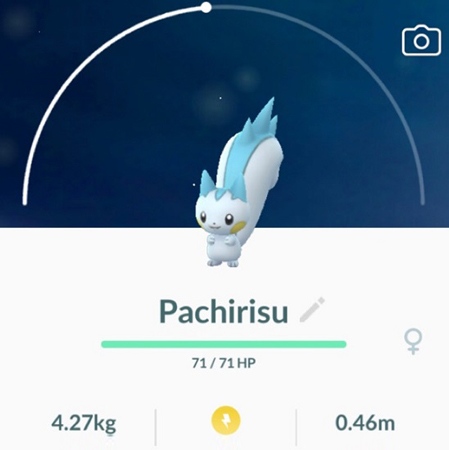 Where Are Pachirisu Pokemon Go Location?
The region-specific Pokemon, like Pachirisu, can be found in the wildering and even colder regions. You'll have to keep your eyes peeled for this elusive electricity-generating Pokemon. A map of places where you might find one on Niantic's game app would help you find them easily.
Here are some maps that can enable you to learn about the Pachirisu Pokemon Go location so that you can use the relative means to visit the areas and catch it.
1. PokeMap
The dependable and active Pachirisu Pokemon Go map is available on the PokeMap website. This will let you know where they've been found recently, as well other details about gameplay like raids, how to access gyms or Pokestops.
Moreover, it enables you to search Pokemon by country and offer a detailed PokeDex to understand the ins and outs of every basic Pokemon available in Pokemon Go. However, the site is riddled with ads, which could distract you from finding the best Pokemon Go Pachirisu map.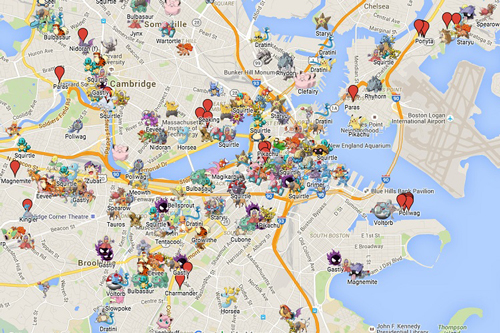 2. The Silph Road
You may be one of the lucky people who get to catch a Pachirisu just by checking your phone for updates. The Silph Road is an app that will let you know when this Pokemon has been recently spawning, and Pachirisu Pokemon Go coordinates too. It's not hard work- all it takes are some clicks on the site's map so that you can access the required Pokemon quickly in the game.
The platform is crowd-sourced and highly reliable as it is frequently updated. Moreover, you can create or join a community to interact with other trainers who are looking for the Pokemon Go Pachirisu best location.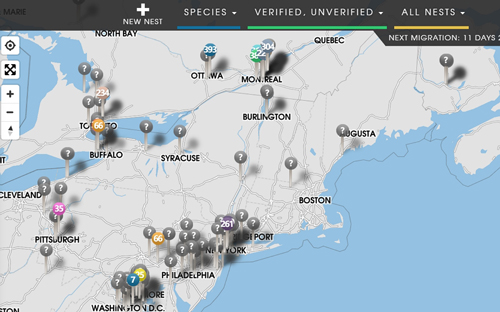 3. PoGo Map
You can now use the PoGo Map website to find out where Pachirisu is spawning. It is beneficial if you're looking for a specific regional Pokemon! If not, it might just help in catching some other monsters of your choice, too – such as Latias or Zygarde.
This platform was established as an app in the beginning. However, it has not evolved into a complete website, which lets you apply filters, such as raids, nests, gyms, and PokeStops. Moreover, you can access the Satellite, Open Street Map, or Roadmap from the site to accurately view the Pachirisu Pokemon Go location.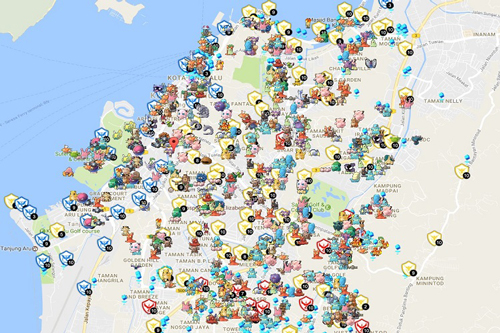 How to Catch Pachirisu on Pokemon Go without Moving?
As discussed, Pachirisu is accessible in the world's colder regions, such as Canada. So, a Pokemon trainer living in the other corner of the world simply can not catch the said Pokemon using conventional means. However, if they use a spoofer like iToolab AnyGo, they can quickly go to such locations without even leaving their house premises.
Spoof GPS Location on Pokemon Go without Moving
Simulate GPS movement along any custom path.
Multiple modes to fake GPS movement.
Simulate walking, cycling or driving at a variable speed.
Add cooldown timer to avoid the detection of cheat.
The simple UI lets the users access whatever location they enter instantly. Not only that, the built-in Auto Cooldown Timer function prevents a player from changing the location continuously. AnyGo is accessible on iPhone/iPad with iOS 15.0 and later. In addition, the user can download it on their standard Windows or macOS computer.
Check out the following steps to access the best Pokemon Go Pachirisu location:
Step 1: Attach the iOS device with the PC, and run AnyGo on it as well. Once the Home Screen is accessible, click on Start.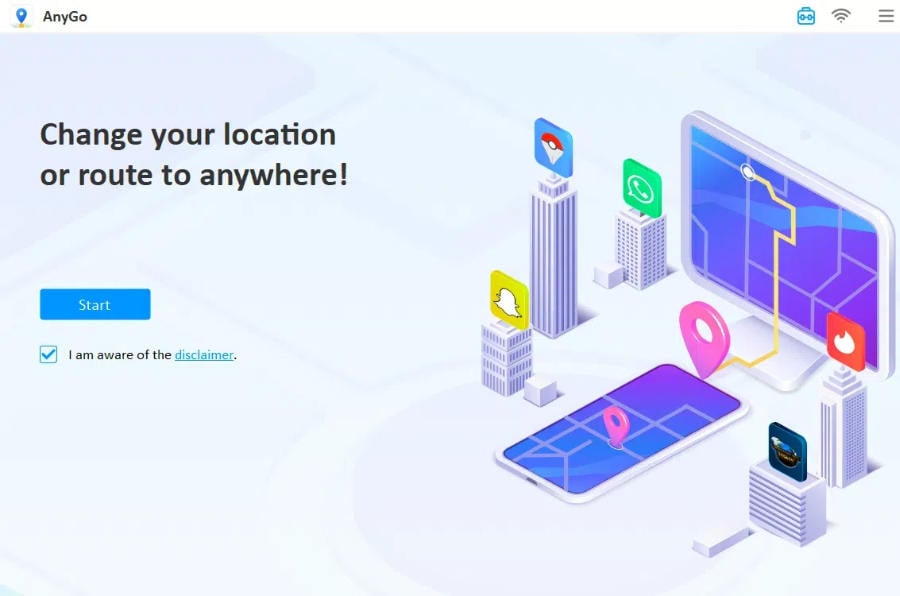 Step 2: Adjust the present location of the iOS device by clicking on the Centre On button tab.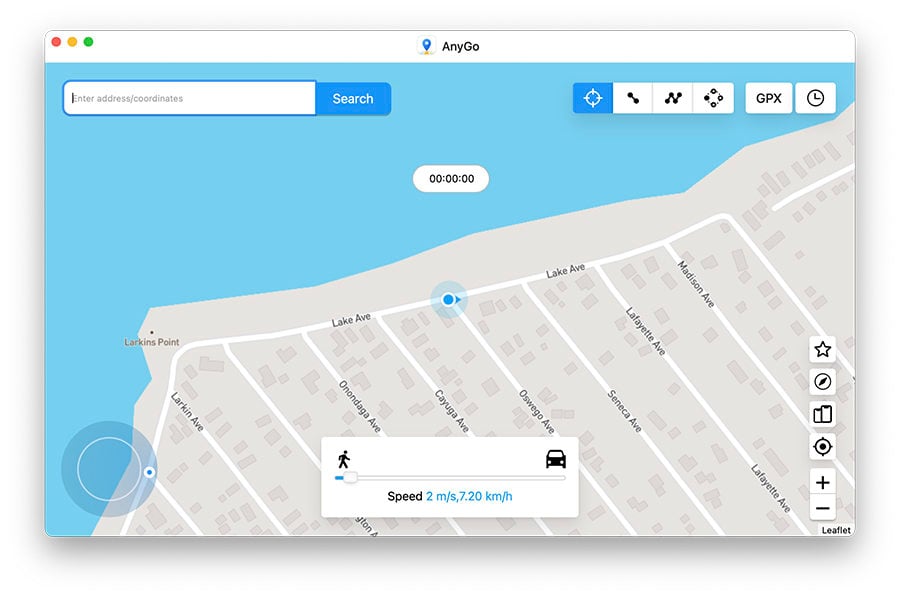 Step 3: Select the Teleport tab, and write the Pokemon Go Pachirisu map location into the search bar before pressing Search.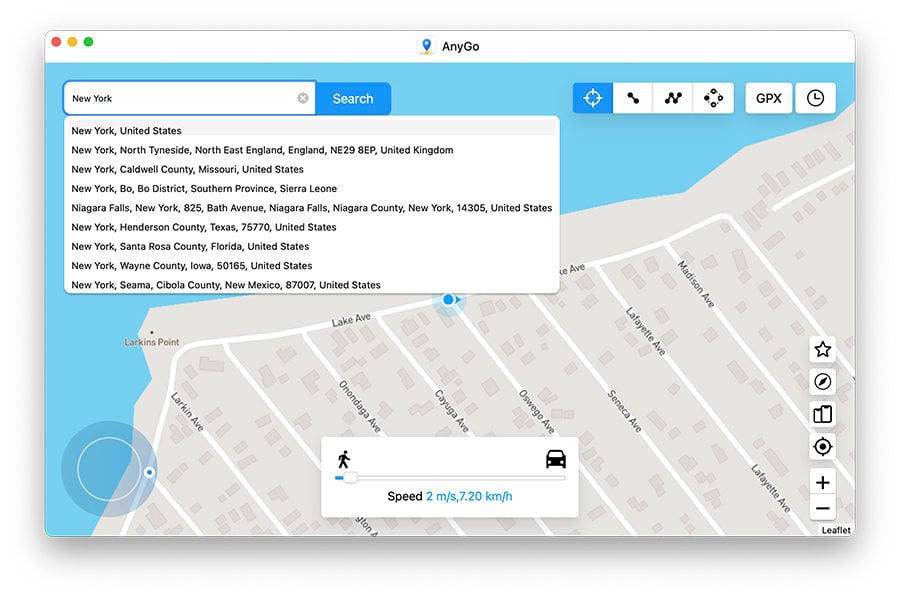 Step 4: Once AnyGo shares the entered region on the interface, click on Go to access it. That's it!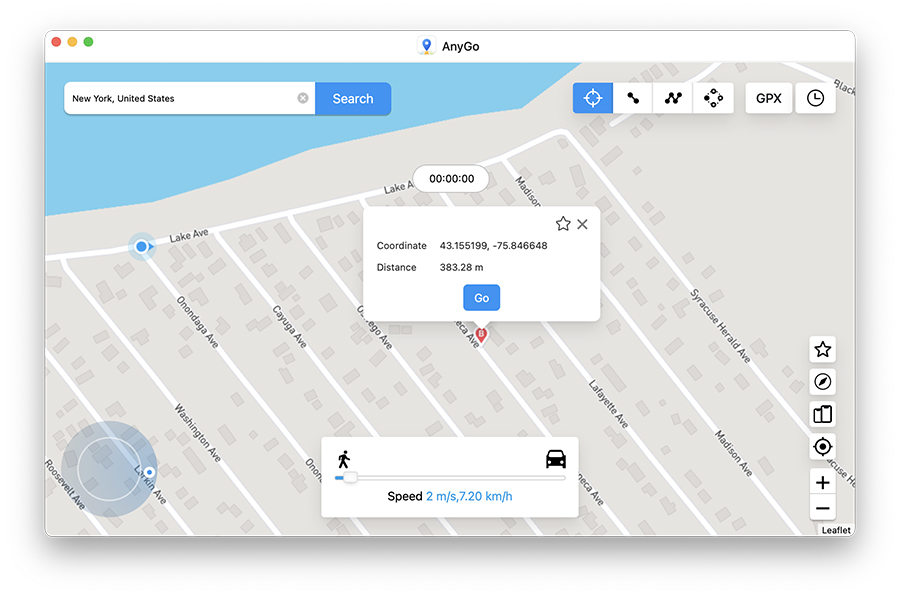 Hot FAQs about Pachirisu Pokemon Go Location
Need some additional info on how to catch Pachirisu in Pokemon Go? Follow this section!
Q1: Can you get Pachirisu in Montreal?
Pachirisu is only accessible in the northern parts of Canada, which means you can not catch it while playing Pokemon Go in Montreal. However, if you use AnyGo, then you can quickly teleport to the required area to get the said Pokemon.
Q2: How do you evolve Pachirisu in Pokemon Go?
At this time, Pachirisu has no evolutions available in Pokemon Go.
Conclusion
Now you're all set! Just follow everything mentioned in this article to access the best Pachirisu Pokemon Go location. However, if you live outside the listed regions, simply install iToolab AnyGo and teleport there to play Pokemon Go conveniently.