We carry our mobile with us everywhere. If you also have the location always active, you may have exact control of where you have been at all times. On some occasions, we might be able to change the location to somewhere else for some purpose. There are various tools and apps to simulate the location. In this article, we'll deep dive into Dr.Fone Virtual Location software and let's find the best alternative for it.
What is Dr.Fone Virtual Location?
Dr.Fone Virtual Location is application-focused, especially on iOS devices that will allow you to change your location in the GPS at will. The possibility of entering any location will mean that the different services or contents subject to the location of the equipment can be easily occupied without any other type of obstacle or hindrance. With Dr.Fone Virtual Location, we not only locate ourselves in the place we want but also simulate the movement from one point to another instead of going out at any time. This will open the possibility of playing location-based games and Augmented Reality from the comfort of your home.
💡 Key features
Teleport your iPhone's GPS to any country in the world
Simulate movement on any street in the world through the GPS Joystick
Support location management of up to 5 devices
Unblock restricted content in your country
Enjoy games and applications that deserve to go out from home
💻 Platform
Mac OS 10.13 or later
Windows 10/8.1/8/7/Vista/XP
💲 Price
1 Month: Windows/$9.95; Mac/$12.95
1 Quarter: Windows/$19.95; Mac/$24.95
1 Year: Windows/$59.95; Mac/$69.95
How Dr.Fone Virtual Location Works
Step 1: Download and install the Dr.Fone Virtual Location on your PC.
Step 2: Now click on the Get started button that you see in the Dr.Fone window.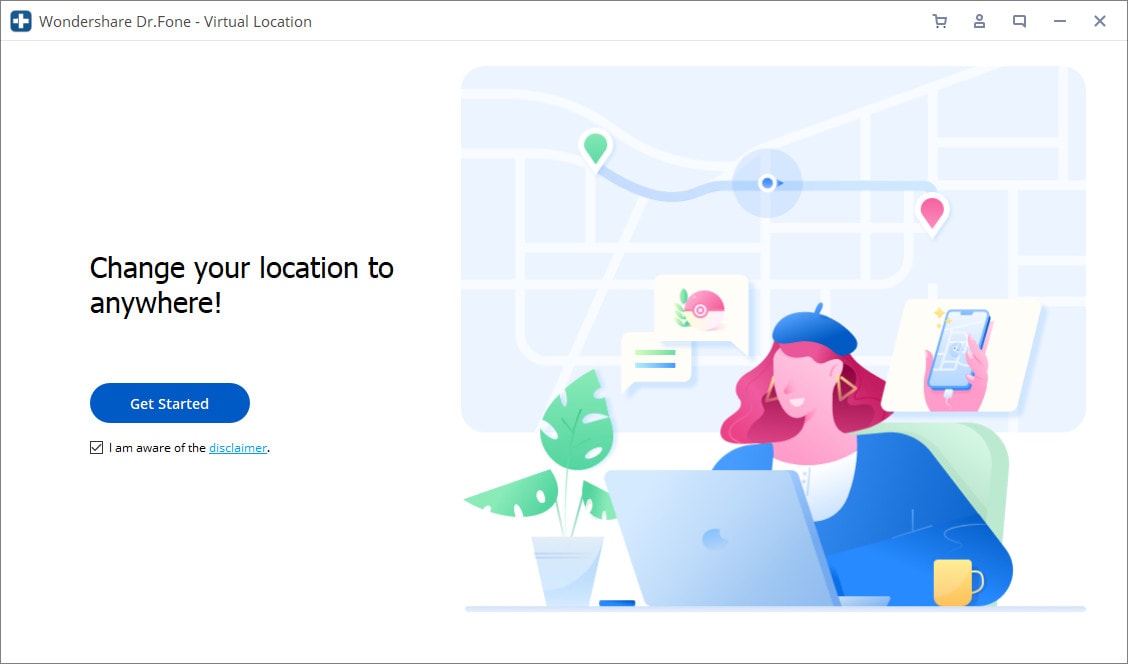 Step 3: Connect your iPhone with the PC and open the Dr.Fone Virtual Location software.
Step 4: In the next window, you can find your current location on the map. If you find your location is not exact, click on the Center On icon in the window's lower right.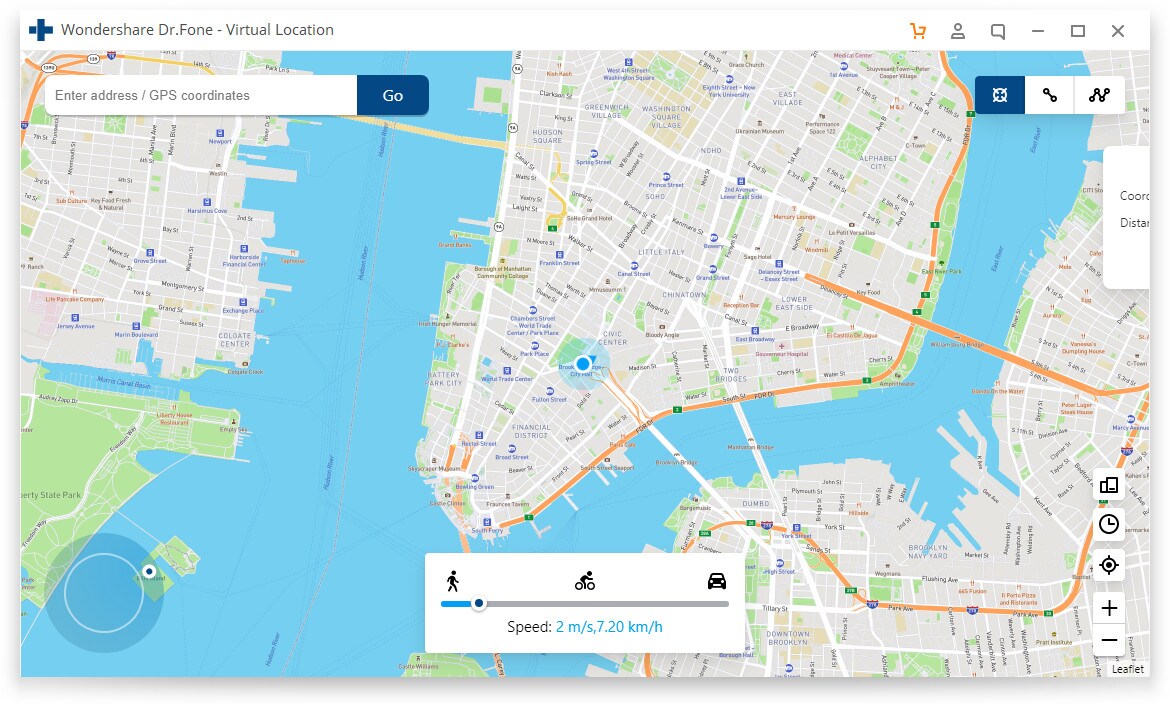 Step 5: To activate the Teleport mode, click the 3rd icon in the top right corner and type the destination you want. Once you start typing, the available locations are suggested. Then click Go.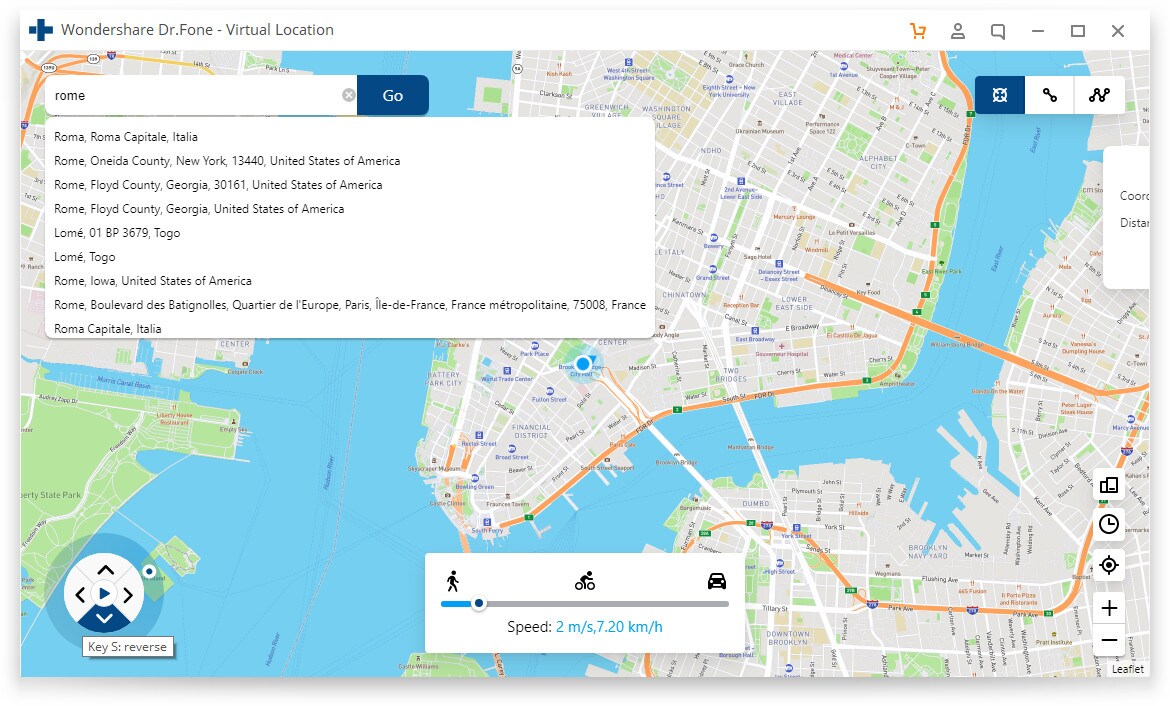 Step 6: Finally, a popup card will show on the map in the destination. Click on the Move Here button to teleport.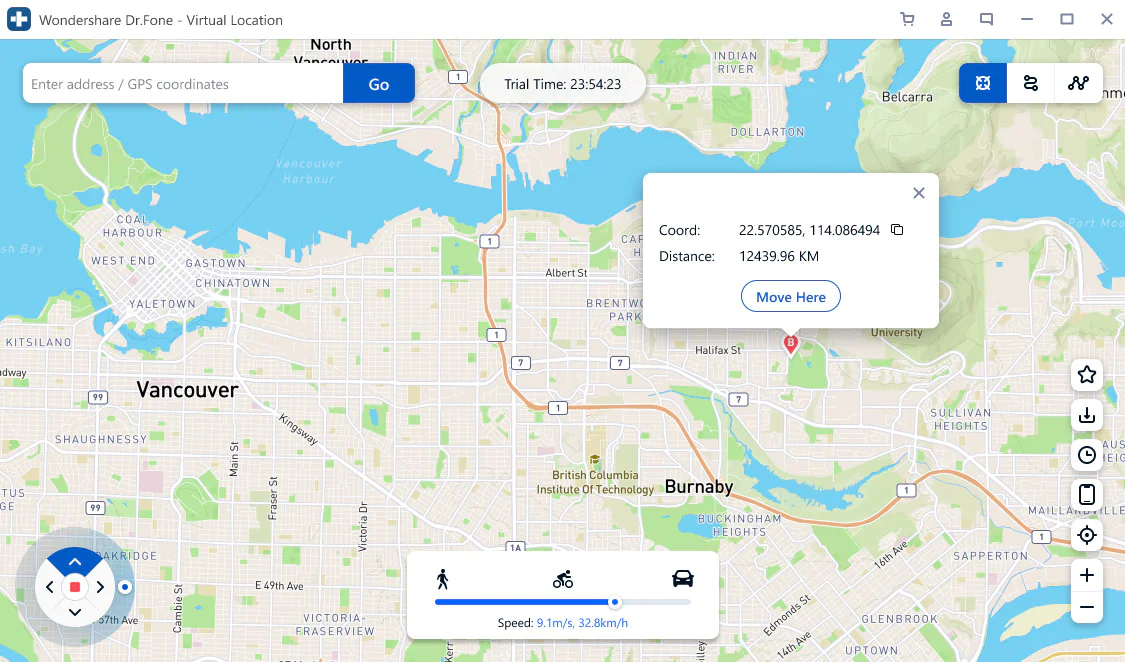 Dr.Fone Virtual Location Not Working? Any Alternative Software?
1. Comparison between Dr.Fone and AnyGo
Wondershare Dr.Fone Virtual Location
iToolab AnyGo
Rate<
⭐⭐⭐⭐
⭐⭐⭐⭐⭐
Teleport Mode
√
√
Simulate GPS movement
√
√
Joystick Mode
√
√
Set Moving Speed
3.6km/h~36km/h
3.6km/h~100km/h
Import GPX
√
√
Export GPX
Only Windows version
×
Mark Location
√
×
Multi-device Management
5 devices
No limited
Historical Records
√
√
Search Specific Location
√
√
Platform
Win 10/8.1/8/7/Vista/XP
Mac OS X 10.13 or later
Win 10/8.1/8/7/Vista/XP
Mac OS 10.11 or later
Devices Supported
iOS 9 or later
iOS 7.0 or later
Price
Windows:
1-Month Plan: $9.95
3-Months Plan: $19.95
1 Year Plan: $59.95
Mac:
1-Month Plan: $12.95
3-Months Plan: $24.95
1 Year Plan: $69.95
1-Month Plan: $9.95
3-Months Plan: $19.95
1 Year Plan: $39.95
Lifetime Plan: $59.95
Pros:
You can free trial 2 hours.
Similar functions, affordable price
A wider range of speed adjustment
Cons:
There is no lifetime license, the price is more expensive.
Does not support lower Mac OS version and iOS version
Only 1 time/mode to free trial
2. Alternative Tool: iToolab AnyGo
iToolab AnyGo is a standalone software to simulate location and route on iOS devices without jailbreaking. Why is AnyGo special? This application allows you to change your location eith specific speeds and control movements as will with joystick and keyboard with ease. If you're a fan of location-based games and services, AnyGo is a must to access restricted location content and to get a new experience. Since it works for multiple devices, you connect many iOS devices and control the locations Simultaneously.
💡 Key features
Spoof to anywhere in LBS (Location Based Service) games without actually moving or walking
Simulate the movement of your GPS along real roads or any paths you draw
Connect multiple devices and modify the location at the same time
Suitable for Pokemon Go, Life360, Tinder, Bumble and more
You can download the latest version of iToolab AnyGo from here.
📖 How-to steps
Step 1: Launch the AnyGo
First, download and install the application on your PC. Then double click on the icon and launch the software.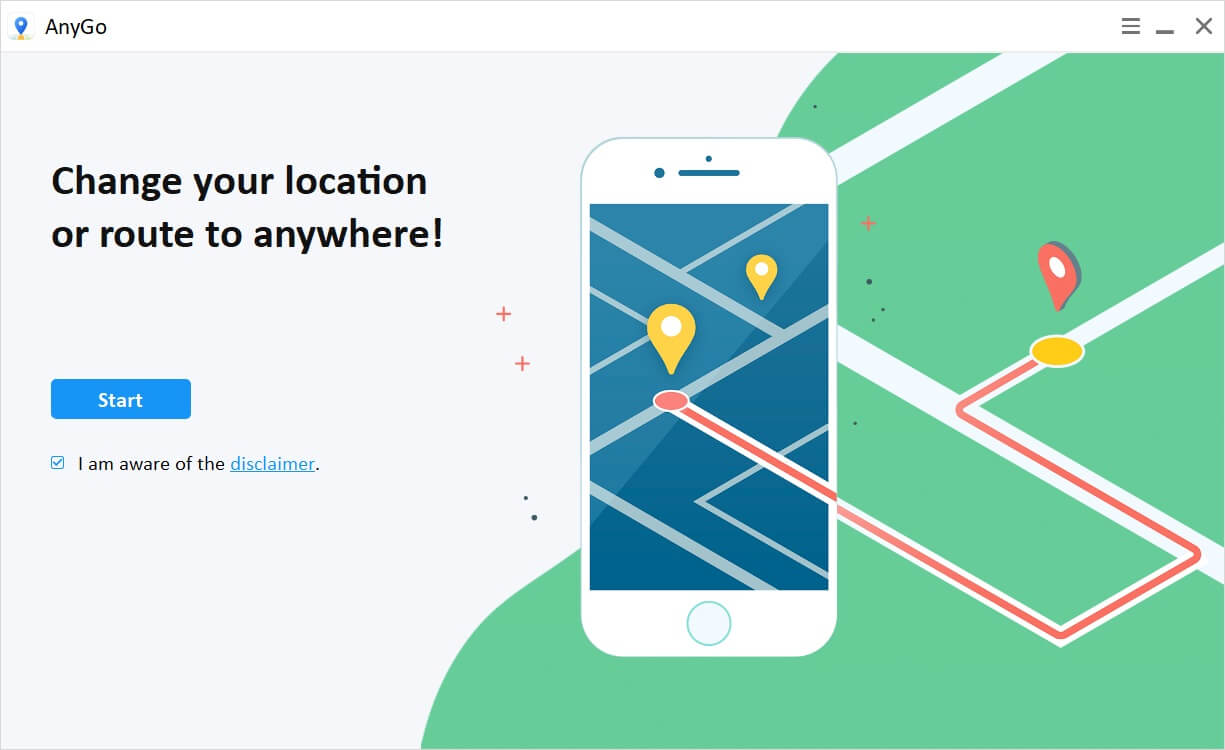 Step 2: Connect the iPhone to the PC
Once the software is installed on your computer, plug in your iPhone. If you connect multiple devices, you need to select one by one.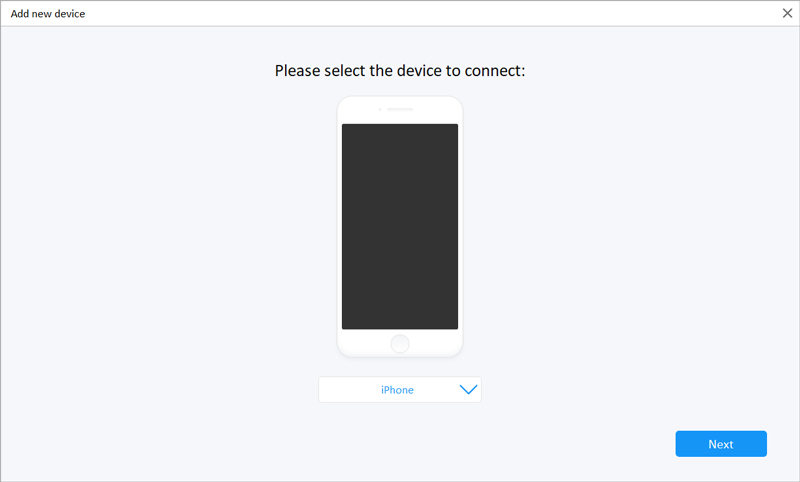 Step 3: Search the destination
After that, click on the Teleport icon and type the location you want to teleport in the search bar. Available locations will be suggested using IntelliSense. Select a location and click the Search button.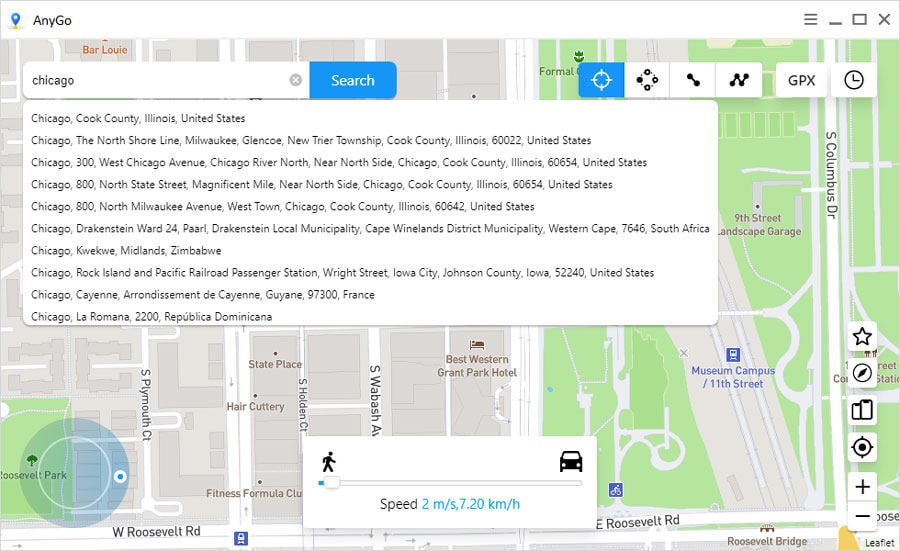 Step 4: Teleport to the location
Click on the Go button in the popup card to locate the destination. You will be directed to the new virtual location on the map.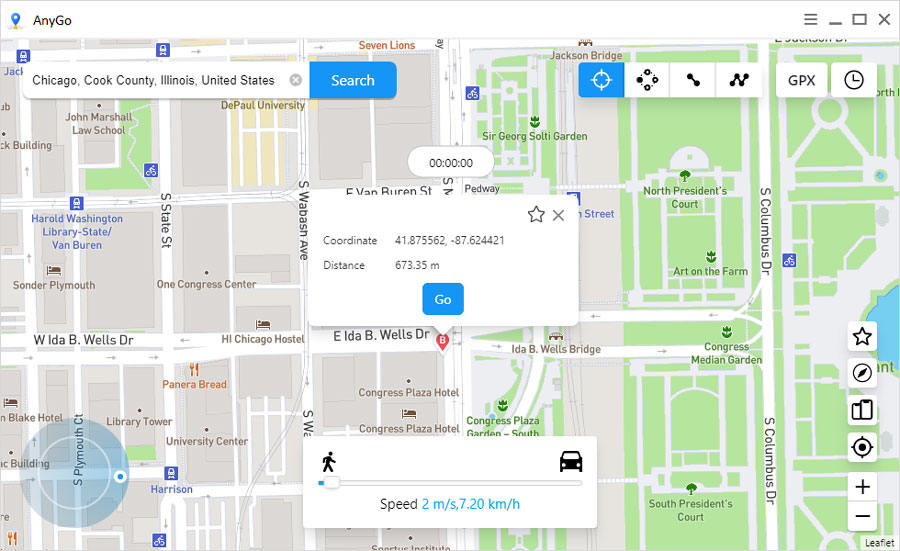 FAQs
Is Dr.Fone virtual location free?
You can try the free trial for 2 hours. Since it's a paid software, only limited functionalities available for free.
Is Dr.Fone virtual location safe?
The software is safe, free of viruses and third-party plugins. But from the Reddit Community, some people have faced soft bans using the software in Pokémon Go, to be specific. But it depends on the person who uses it and how it is used.
Is Dr.Fone virtual location work for Android?
No, it does not support Android devices. If you are looking for a way to trick the GPS of an Android phone, you can check our article explaining apps used in Android for mocking the location.