Google's official Android device manager is one of the most reliable tools for any Android user. It can help you locate your stolen/lost Android device and even wipe the entire data remotely. However, the tool has an additional feature that often gets overlooked by the users.
You might still don't know that you can also use the Android device manager to unlock your Android device. If you have been locked out of your smartphone or forgot Samsung phone password, you can easily fix it by Google device manager unlock. In this article, we are going to showcase how you can use the Android device manager to unlock your locked Android device and access its data without any hassle.
We'll also share an alternative to Google Device Manager unlock in case your device doesn't meet its requirements. So, without wasting another second, let's get started.
Before Using Android Device Manager Unlock Phones
Before proceeding any further, we would like to point out that the Android device manager is not ideal in every situation. First and foremost, you'll only be able to unlock the device if ADM is enabled on your device. If you forgot to enable ADM before locking the device, you won't be able to unlock it at all.
In addition to this, there are a few prerequisites that you must meet to unlock your Android device using ADM.
✔️ Your device must be connected to a stable Internet connection
✔️ You must remember the Google account credentials that you've used to sign in to your device
✔️ It's also worth understanding that ADM won't work if you are using an earlier version of Android. ADM is only compatible with Android devices that run on Android 4.0 or later
✔️ ADM will only work if GPS has enabled on your device
How to Use Android Device Manager Unlock Phones
So, if your device fulfills all the above-mentioned requirements, follow these steps to use Android Device Manager to unlock it.
Step 1: To get to Android Device Manager, open any web browser on your system and go to google.com Android Device Manager.
Step 2: Log in with the Google account credentials that you've used on your Android device. If you have configured the Google account with multiple devices, you'll see all of them on your screen. So, before moving towards the next step, make sure to select the device that you want to unlock.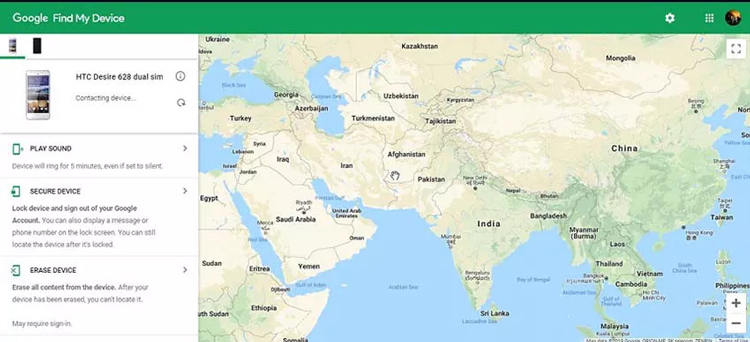 Step 3: On the left menu bar, you'll see three different options, i.e., Play Sound, Secure Device, and Erase Device. Click on the last option and wait for a few seconds until the process completes.
Once your device is successfully erased, you'll be able to access your device without having to deal with the lock screen.
4 Features on ADM Interface
Map: On the right of Android Device Manager interface, GPS coordinate is showing where your phone is. It will track the lost Android phone.
Play Sound: The ringing helps you determine the location of your phone when you see a map coordinate that is very close to your location but cannot find your phone. It works even if your phone is set to silent or vibrate.
Secure Device: You are able to lock your device and send a notification that will display on your locked phone, such as "Call me if you find my phone" attached with your contact number. Your phone will log out of Google account but still be tracked.
Erase Device: Delete all data and information in your Android device, and you are no longer able to track it. It's also used to unlock your Android device screen locks.
How to Unlock Android Phones without Google Account
What if you haven't signed in to any Google account on your Android device, or your device does not meet the conditions of using Android Device Manager to unlock phone? One such solution is using iToolab UnlockGo (Android).
Now, while you can use Android Device Manager to unlock Android devices, it has a major drawback. If you use ADM to unlock a smartphone, it'll erase all the content on the device and you'll have to deal with potential data loss. Instead of it, Samsung users usually prefer UnlockGo (Android) since it does not cause data loss on some models. Another brilliant feature to them is to bypass FRP lock without Google account verification.
UnlockGo (Android) is a dedicated Android PIN password unlocker that's designed to bypass different types of lock screens on an Android device. Whether you've forgotten the lock screen password or are stuck at the Google FRP verification window, iToolab UnlockGo for Android will help you unlock the device within a few minutes.
Android Unlocker
Remove all Android screen locks, PIN, password, pattern, fingerprints, face lock
Unlock Samsung screen lock without data loss
Covers over 15 mainstream brands, 2000+ Android models
Bypass Samsung FRP lock on Android 5~11
Here's how you can use iToolab UnlockGo (Android) to unlock your Android device all by yourself.
Step 1: Install and launch iToolab UnlockGo (Android) on your system. Connect your Android device to the PC using a USB cable. Once the device gets recognized, click "Unlock Screen Lock" to proceed further.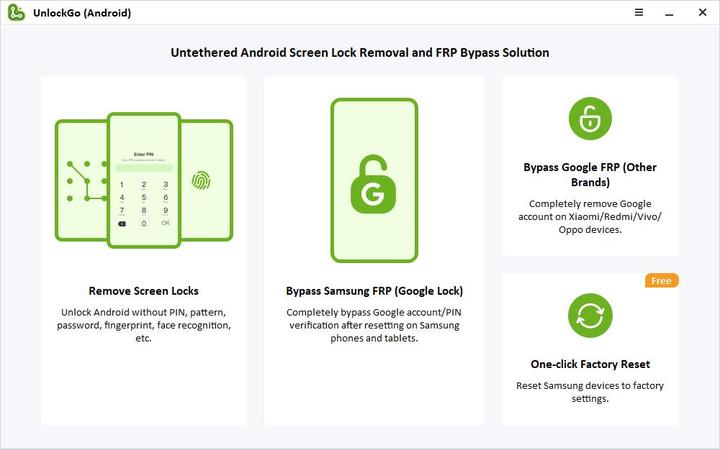 Step 2: On the next screen, click "Start" and select the brand of Android you would like to unlock.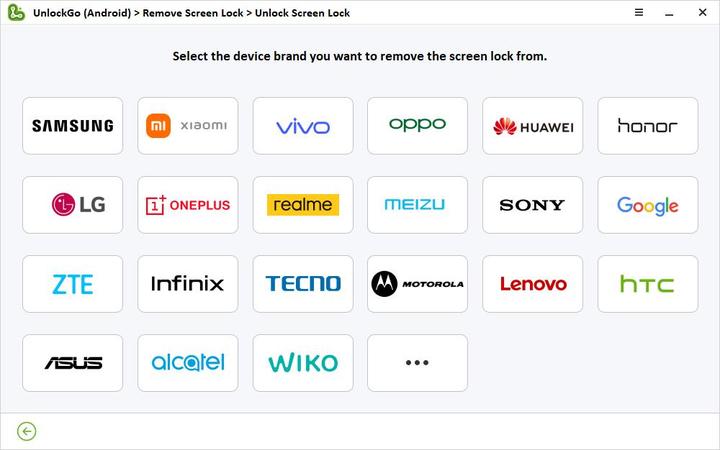 Step 3: Now, follow the on-screen steps to enter Recovery Mode and remove screen passcode.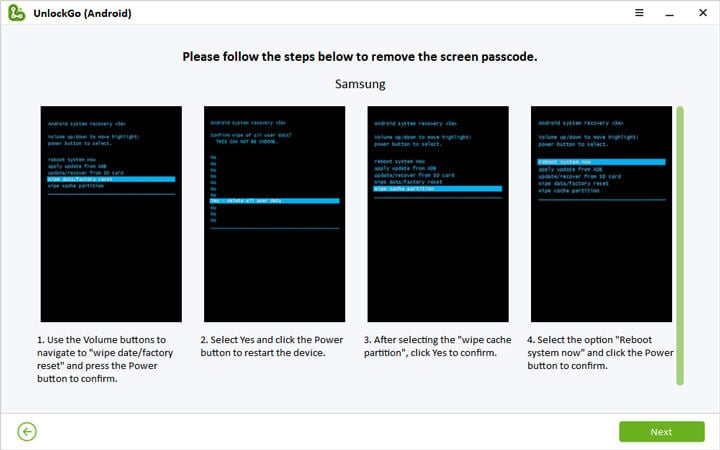 Step 4: After that, your device will restart and then you can access your device and set up new passcode.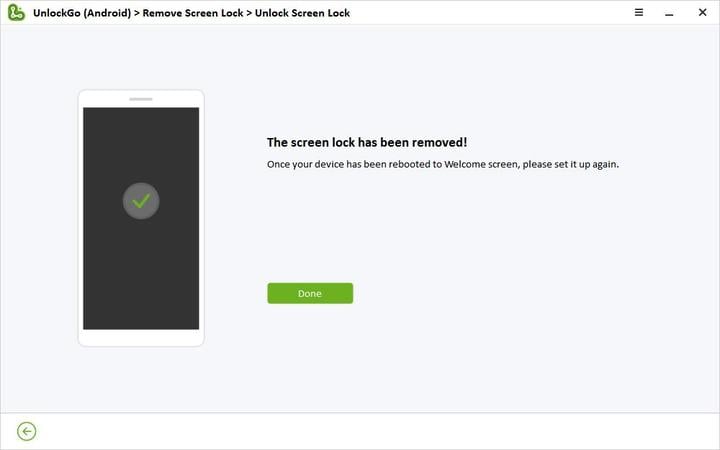 Google Android Device Manager enable to lock and erase Android phones and tablets. In other words, if it is very unfortunate that you have purchased a used phone that is locked by Android Device Manager, how to unlock it?
Also Read: How to Remove Android Device Manager Lock When My Phone is Locked by Android Device Manager Lock?
Conclusion
So, that's how to unlock Android Device Manager to remove screen locks from your Android device. Keep in mind that an Android device manager will only be an ideal option if you are willing to lose your data. In case you have any important files on your device, it would be better to use a professional Android Unlocker such as iToolab UnlockGo (Android). The tool will allow you to unlock the device without losing any important data or entering Google credentials.