Huawei users' attention here! If you are unable to pass authorization and want to bypass Huawei FRP then your search ends here. Research declared that Huawei users must encounter issues of screening locks or FRP (Factory Reset Protection) at some stage.
This article brings the latest tutorial for Huawei FRP bypass in Android 10, EMUI. So, it works better only when you read it carefully.
Part 1. What Does FRP Lock Mean on Huawei?
The Google-powered FRP lock was hosted in Android 5.1. This feature is built-in for Android phones to secure the data of smartphones in cases of theft or loss. FRP blocks your phone access when someone tries to steal your data. As he has to remove FRP to access your phone.
But it becomes crucial to remove FRP in Huawei if you forgot your Google account or buy a used FRP-locked phone. Because as you logged in your Google account on Huawei device, the FRP lock is activated automatically. To unlock your device you need to verify your Google account first.
Part 2. Can You Bypass Google Account Verification After Reset on Huawei?
The answer is an absolute YES. There are several methods can be used to bypass Huawei FRP lock with or without computer, and we'll introduce them in this post. Keep reading the find the method suitable for you.
Part 3. How to Bypass Google Account on Huawei without PC?
If you want to remove Google FRP lock on Huawei phone but have no access to your computer now, then you should check the following 2 methods.
Way 1. Bypass Google Account Verification on Huawei with SIM Card
Here we are going to show you how to perform Huawei FRP unlock on Huawei Y9 Prime 2019, it also works for Y6/Honor FRP bypass.
In this process, a SIM card with 4G internet access is needed, also tech knowledge.
Step 1: Hard reset Huawei phone
Start by turning off your Huawei phone and then press and hold the Volume Up and Power buttons together. Release only the Power button as the Huawei logo appears.
Release Volume Up key as EMUI screen appears. Now you are in Huawei eRecovery Mode.

Click Wipe data/factory reset, now type "YES" to confirm you are ready to hard reset Huawei, and hit the Factory Reset button.
Click the "Back" option to the Huawei Recovery Mode screen.
Step 2: Download Huawei FRP bypass application on Techeligible
Next, insert your SIM card with internet connection to download Quick Shortcut Maker FRP bypass app.
Tap on Update mode, click eRecovery mode › Emergency Backup › Continue to enter your device in the Emergency Backup.
After this process, your Huawei device language may change. So, follow these steps and make sure you are connected to 4G internet.
Click on the Back Up option.
Tap the "Here" option (a text highlighted in blue).
If your device has a pop-up window, click the "Right" option twice.
Additionally, if the Chrome window appears on your screen, click "Accept & Continue" and then hit "No Thanks".
Search "Download Quick Shortcut Maker App Techeligible" in Google search bar. Tap on the first result to go to this site.
Download "Quick Shortcut Maker 2.4.0" app.
As this app is downloaded, click three dots from the lower-right side and hit the Download icon.


 

Note: You will get a pop-up message on downloading finish if you don't have vertical dots at the bottom. You have to click Open from there.

Click the Quick Shortcut Maker app and hit the "Right" option and turn on the option from there.
Tap the Back Arrow at the top-left corner of the screen.
Click the "Right" option twice from the pop-up window.
Step 3: Switch Language to English
Click Applications › Settings gear icon and tap "Try".
To change the language, scroll down and choose the 2nd last option, and then click the 3rd option. Hit the 1st option and then the 2nd option.
Choose English language from here and then click the 2nd option from the pop-up window.
Step 4: Set a new PIN lock in Huawei
Setup a new PIN by navigating to your phone Settings.
Go to "Biometrics & Password", choose "Lock Screen Password".
Set PIN that helps you in Huawei FRP unlock. If it ask for setting up fingerprint unlock, please tap on "Cancel".
Step 5: Add a new Google account in Huawei
Now set up your Gmail account by going to your phone's Settings over.
Tap Accounts › Add an Account, click Google and add your PIN if the screen asks for it.
Sign in a Google account that help you to bypass Huawei FRP.
Click on "Next" then "I agree", tap More › Accept.
Click on the back arrow and restart your Huawei phone.
Note: You will be asked to connect Wi-Fi and PIN during setup wizard, connect Wi-Fi, and enter your PIN.
On the Google account verification page, choose "Skip", again select "Skip" from the dialogue box.
Finally you are bypass Google verification after reset on Huawei Y6/Y9 Prime 2019/Honor. To be honest, this method will be a hard job for general users but it really works. Have a try.
Way 2. Bypass Google Account Verification via Safe Mode
You'll find the above method is really complicated if you are not tech-savvy. Don't worry; we have another easy approach for you. It allows you to bypass Google account verification on Huawei without SIM card. Just follow the simple steps below:
1. Press the Power button to turn off the Huawei device.
2. Press Power button and Volume Up key together. It will put your Huawei phone into Recovery Mode.
3. Use the Volume keys to choose Safe Mode option, and confirm it with Power button.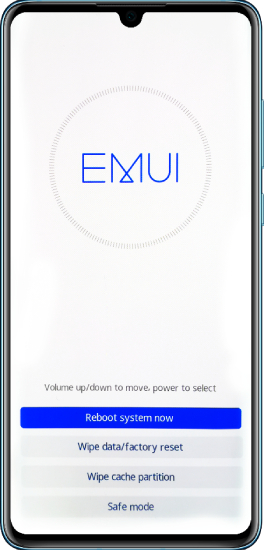 4. Now, your device will restart in Safe Mode. You'll see "Safe Mode" words in the bottom left corner of the screen.
5. Set up your Huawei phone. Once done, navigate to Settings – System & updates – Reset – Reset all settings.
6. In this step, you need to press the Power button to exit Safe mode.
7. Choose Restart on the screen. Once your Huawei phone restarts successfully, you'll find the Google FRP lock has been removed completely.
Part 4. How to Bypass Google Account Verification on Huawei Using PC
To remove Google FRP lock on Huawei devices on a PC, you need the help of a Huawei FRP bypass tool for PC. Huawei FRP Tool can help you do the job. It is compatible with Windows OS, and supports bypassing Google FRP lock on Android 5-13.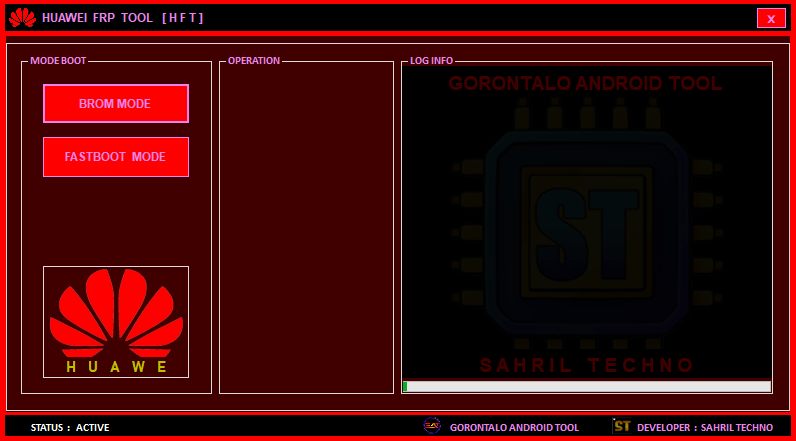 The process to use Huawei FRP Tool is simple. Let's check how it works.
1. Download it from a secure site, and install it on your PC. It requires password to begin the installing process.
2. Launch the tool. Enter the activation key to activate the full features.
3. Click on Fastboot Mode button. Then follow the instructions to power off your phone and put it into Fastboot mode.
4. Connect your phone to the computer with a USB cable.
5. Click on the "Reset FRP" button. That's all.
Part 5. Can I Bypass Google Account Using Emergency Call?
No, you can't bypass Google account on your Huawei phone through this method because it doesn't work on the latest Android OS version. This method will work only if you are running the 5th OS version of the operating system.
Pro Tip: How to Unlock Huawei Screen Lock without Google Account?
If you are looking for a secure and easy way to unlock screen lock on Huawei, then I recommend iToolab UnlockGo (Android). It's an Android Unlocker tool trusted by millions of Android users for its Android-protected technology. UnlockGo (Android) unlocks Huawei phone without Google account easily without transferring errors or malware in your device.
Want to know why I recommend this tool? Take a one-minute overview of its awesome features.
Huawei Screen Lock Removal Tool
3 simple steps to unlock Huawei screen locks
Supports removing various screen locks, including password, pattern, fingerprint, face recognition, etc.
Remove screen locks on all Android OS.
Supports 15 brands, 2000+ Android phones & tablets.
Now sit back and open your PC to follow easy steps to remove the Huawei screen lock with UnlockGo (Android). Make sure to download and install iToolab UnlockGo (Android) before starting the process.
Step 1: Connect your Huawei phone
Open the user-friendly UnlockGo (Android) tool on your PC. Choose the option "Unlock Screen Lock", click "Start" and connect your Huawei phone with PC.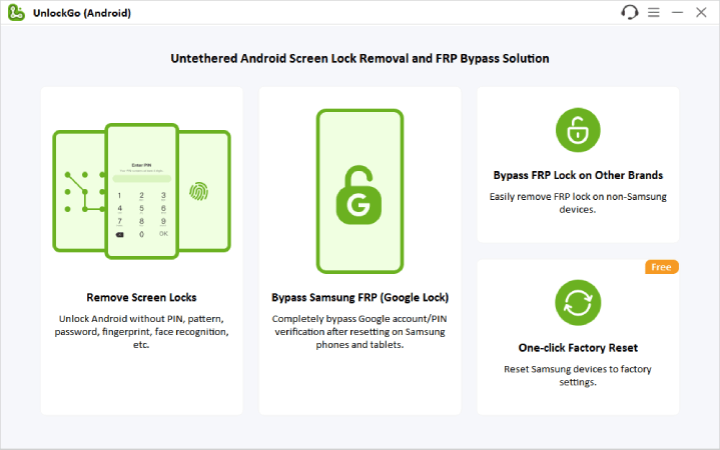 Confirm the device information before connecting. Choose the correct Phone Brand and click Unlock to proceed.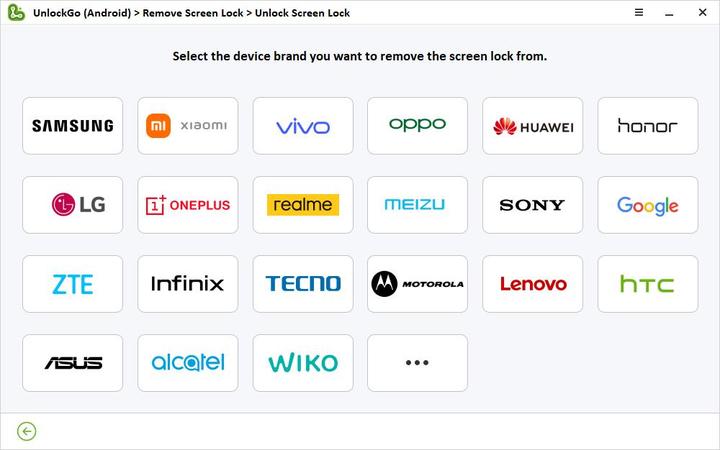 Step 2: Unlock Huawei phone
As your Huawei enters recovery mode. Follow the steps your screen shows like the image below to remove the screen lock.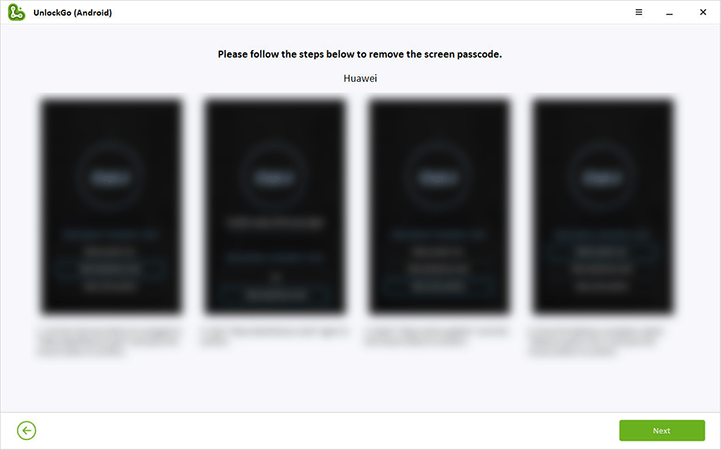 Step 3: Your Huawei unlocked
Now, reboot Huawei device and create a new password.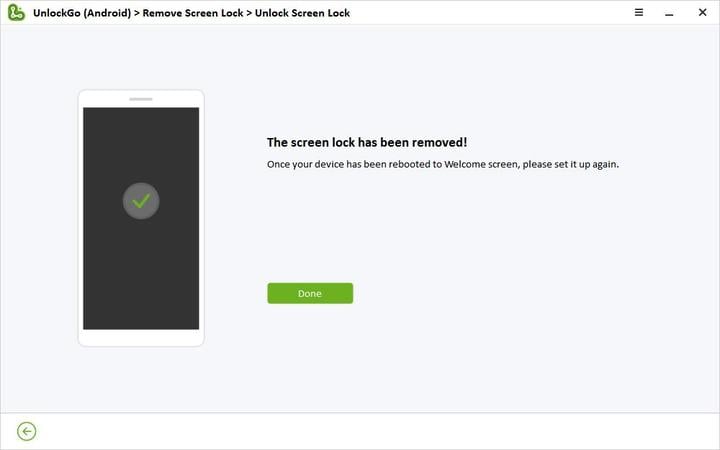 Conclusion
This guide mentions the top-working methods for Huawei FRP bypass. Beside, to unlock lock screen PIN/pattern on Huawei phone in minutes, if you have zero technical knowledge and need some convenience, iToolab UnlockGo (Android) always helps. All you have to do is download the tool and follow the steps wisely.