Have you ever felt that heart-sinking moment when your phone flashed a "Invalid SIM card. Network locked SIM card inserted" error? It looks like your phone's dead-end, right? We get it – it's frustrating!
But hold on, there's no need to worry. Whether you've fallen into this network-locking trap after switching carriers, bought a secondhand phone, or just had a tech hiccup, we've got your back!
Buckle up because, in this article, we'll walk you through the common situations when people encounter this issue and provide you with simple solutions so you'll have your phone up and running without any network-related worries.
Let's get started!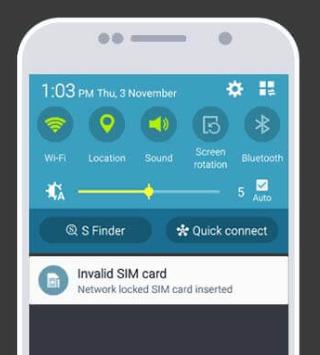 Part 1: What Does "Network Locked SIM Card Inserted" Mean?
The Network locked SIM card inserted message indicates that your phone is currently locked to a specific network provider, and it refuses to accept SIM cards from other carriers.
Hence, your phone is tethered to one network limiting you to switch to other providers and this can be a real hassle, especially if you want to travel internationally.
Note: Unlike certain other brands, Samsung refrains from imposing any restrictions on its devices. To resolve the Network-locked SIM card inserted Samsung error, reach out to the original service provider or retailer for an unlock code
Why Does This Message Appear?
Let's check out the possibilities as to why the error invalid SIM card network locked appears.
Carrier Restrictions
The most common reason is that your phone is locked to a particular carrier. This usually happens when you purchase a subsidized phone or sign a contract. To unlock it, you'll need to meet certain criteria or contact your carrier.
Secondhand Devices
If you bought a used phone, it might still be locked to the previous owner's network.
Incorrect SIM Card
Sometimes, the issue arises from using an incompatible SIM card or one from a different carrier.
Software Glitches
Occasionally, software glitches or updates can trigger this error which may create confusion.
Part 2: How to Fix the "Network Locked SIM Card Inserted" Error?
Remember, unlocking your phone should be done legally and in compliance with your carrier's policies. Always back up your data before you have access to your phone so it can be recoverable after attempting any unlocking method.
Now it's time to look into the possible fixes.
Solution1. Contact the Network Carrier
If you've recently changed your network provider and encountered this error, your previous service provider can often provide you a code of 8-16 Digits but here's what you need to know:
Contract Requirements
Ensure you've used the default carrier for a minimum of 3 to 6 months, depending on their policy. Additionally, make sure you've paid off the full price of your smartphone or be prepared to pay a termination fee.
Let's take an example of network-locked SIM cards inserted in Samsung for the unlocking process.
Unlocking Steps
Power off your Samsung smartphone and insert the new SIM card.
Restart your device, and it will prompt you for an unlock code.
Enter the code provided by your previous carrier. Be cautious, as entering the wrong code can lock you out of your device.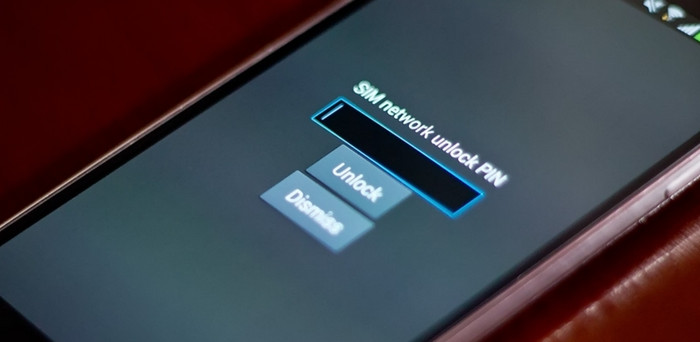 Solution 2. Use Online Unlock Service
We have come to know a tool known as the MobileUnlocks tool that can help you unlock a network-locked SIM card inserted by Tracfone or other brands' mobile networks, and manufacturers. They claim that most mobile unlocks are completed in just 15 minutes.
MobileUnlocks claims that unlocking your phone won't impact your phone's warranty in any way, ensuring it functions as if it were purchased factory unlocked. So once your phone is unlocked, it allows you to change your network or avoid roaming charges during international travels by simply using a local SIM card.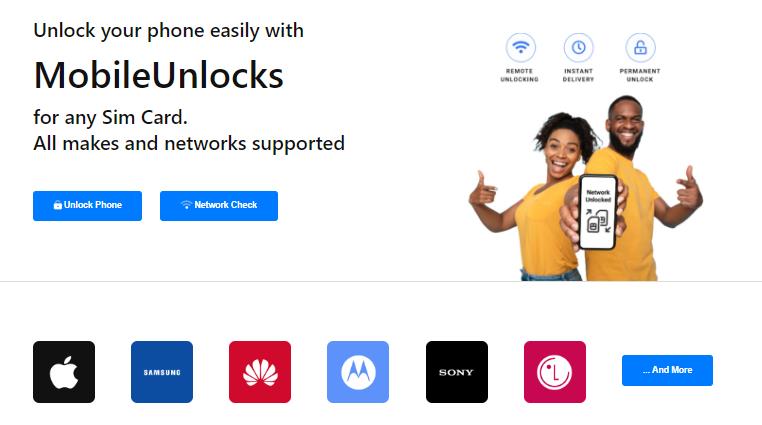 Now let's check the procedure.
Step 1: Phone information
Begin by selecting the network your phone is currently locked to and provide your IMEI number. MobileUnlocks detects your phone's model. Now dial *#06# on your phone's keypad or navigate to Settings >> General >> About.
Step 2: Start the Process
Next, enter your email address and name. This information is essential for communication throughout the unlocking process. The tool will check to ensure your phone isn't reported as lost or stolen.
Step 3: Phone is Unlocked
Once the process is completed, they send your unlock code and detailed instructions to your email.
Solution 3. Repair the Phone Firmware
Sometimes "Network locked SIM card inserted" error occurs due to software bugs or interference during system updates or data restorations.
Mobile manufacturers frequently release firmware updates for security and performance improvements. However, in rare cases, these updates can affect SIM card settings, leading to the "Invalid SIM card network locked" error.
Troubleshooting Software Issues:
Frequently, a basic system reboot can effectively eliminate software glitches.
Confirm that your device is operating on the most recent firmware. Manufacturers issue updates to rectify established problems.
If all else fails, consider a factory reset but back up your data first, as this will erase everything on your device.
Bonus Tip: How to Unlock Android Phone If Forgot PIN
Unlocking your Android phone when you've forgotten the PIN or screen lock can be overwhelming. Thankfully, iToolab UnlockGo Android Unlocker offers a swift and easy solution to regain access to your device without compromising your data. This powerful tool is designed to make the unlocking process easy and efficient, even if you've forgotten your PIN, password, or any type of screen lock.
iToolab UnlockGo Android Unlocker
Unlock your device without a password, pattern, PIN, fingerprints, or face recognition.
No data loss while unlocking in Samsung devices before the S7.
1 click to unlock Samsung Android 12 devices.
Unlock a wide range of Android phones i.e. Samsung, Xiaomi, Redmi, Vivo, and tablets.
Here's a step-by-step guide on how to use iToolab UnlockGo Android Unlocker to unlock your Android phone:
Step 1 After downloading iToolab UnlockGo Android Unlocker on your PC, open it on your computer. Select "Remove Screen Locks" – "Unlock Screen Lock", and then click "Start". Now, connect your Android phone to your computer using a USB cable.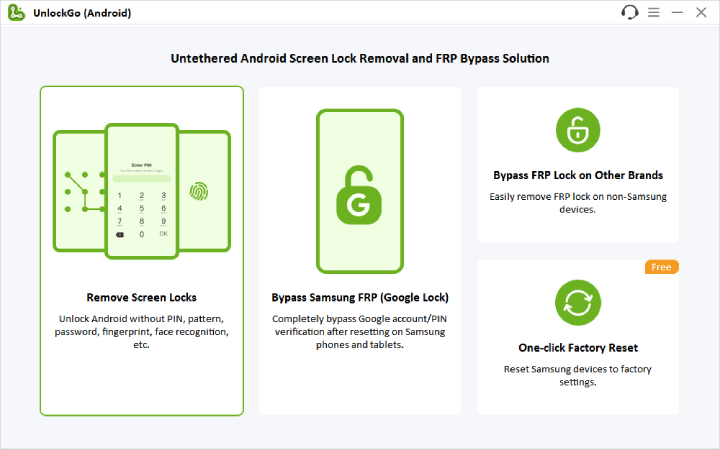 Step 2 Before proceeding, ensure that you've selected the correct information for your device. Choose your phone's brand from the list to continue.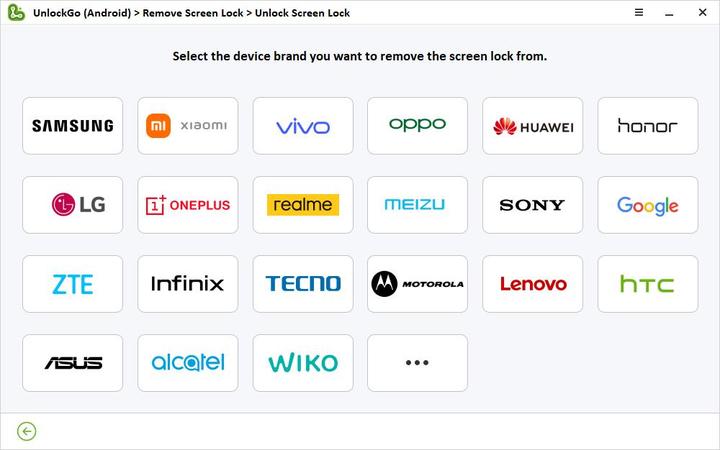 Step 3 Follow the instructions by the UnlockGo tool on-screen to enter recovery mode. Once your phone is in Recovery Mode, follow the steps provided to remove the PIN code.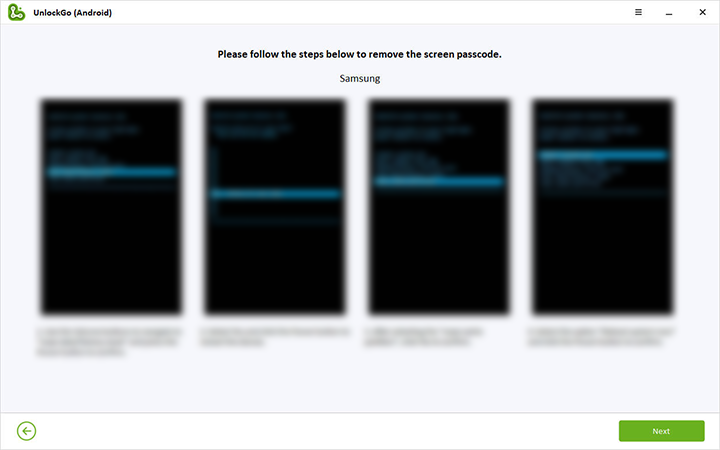 Step 4 After completing the unlocking process, restart your Android phone. You'll now be able to set up a new password, ensuring complete access to your device.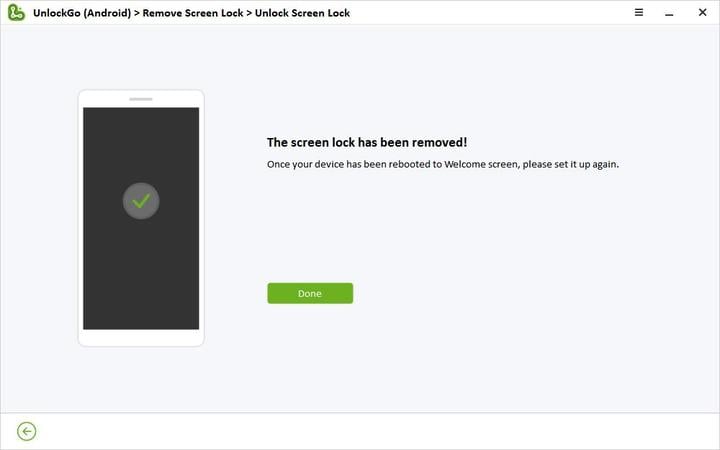 Hence, unlocking your Android screen lock with UnlockGo Android Unlocker is a straightforward process that helps you regain access to your device swiftly and securely.
The Bottom Line
In conclusion, encountering the "Network locked SIM card inserted" error can be frustrating, but this article covers every possible solution that fits your situation.
Moreover, if you've forgotten your lock screen password, purchased a used device, or faced any other lock-related issue, UnlockGo Android Unlocker is the tool you can count on to unlock your Android device with ease.
So get your hands on and enjoy UnlockGo Android Unlocker free download and pocket-friendly plans now!