Most people think that a VPN changes the location of their iPhone, which is not true. VPNs only change where your browser is based, which then changes your IP address. VPN only lets you use different services in another country to get information you need. In this blog, we'll talk about some official ways to change your iPhone's location without using a VPN. Use a GPS Fake app if you want to know how to change your iPhone's location without a VPN. We'll also talk about third-party tools that will make things easier for you.
Can I Change My iPhone Location without VPN?
Yes, you can change the location of your iPhone without using a VPN. To fake the location of your iPhone, simply utilize any third-party tool or application. Thousands of tools and applications for location faking are now available on the internet. The following part will teach you how to alter the location of your iPhone without using a VPN.
How to Change iPhone Location without VPN?
Users can change the location of their iPhone using the GPS spoofing app, as explained in the preceding section. iToolab AnyGo is one of the best location spoofing apps for easily teleporting your position. It is possible to use the program to trigger GPS movement along any custom path at natural speed. It also lets users to import and save popular game GPX route files for further use. This utility is completely compatible with thousands of devices. You can enjoy the following fantastic features with this tool.
iToolab AnyGo – Change iPhone Location without VPN
Works well with LBS games and apps such as Pokémon GO.
Simulate walking, cycling or driving at a variable speed.
Spoof location of multiple iPhones simultaneously.
Support all iOS devices and versions including iOS 16.
Friendly to use and super easy for everyone.
The following steps will help you know how to change iPhone location without VPN:
Step 1 Download, install, and launch the iToolab AnyGo on your computer. Next, hook up your iPhone to the computer and launch the application by clicking the "Start" button in the main window.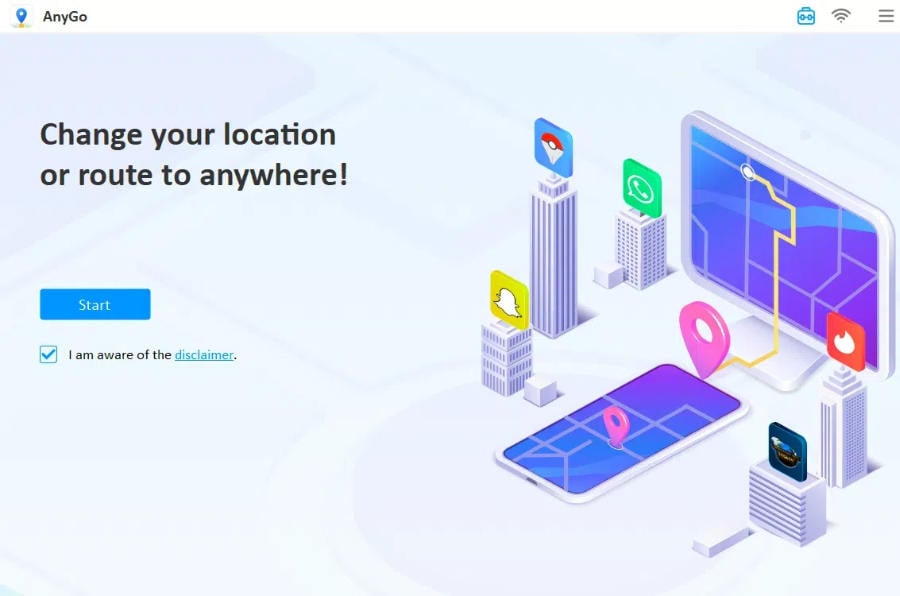 Step 2 Your current position will be shown on a map on the following page. Select the "Teleport" icon (button) from the menu bar. The next step is to type in the address to which you wish to teleport. Move forward by selecting "Search" from the menu.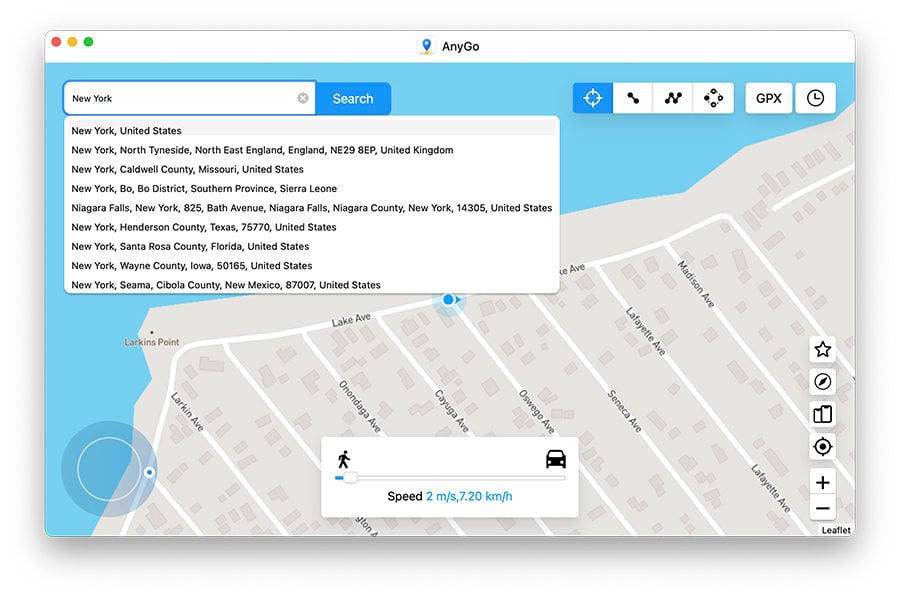 Step 3 The tool will then display the new marked location. Click on the "Go" button to teleport to a new location.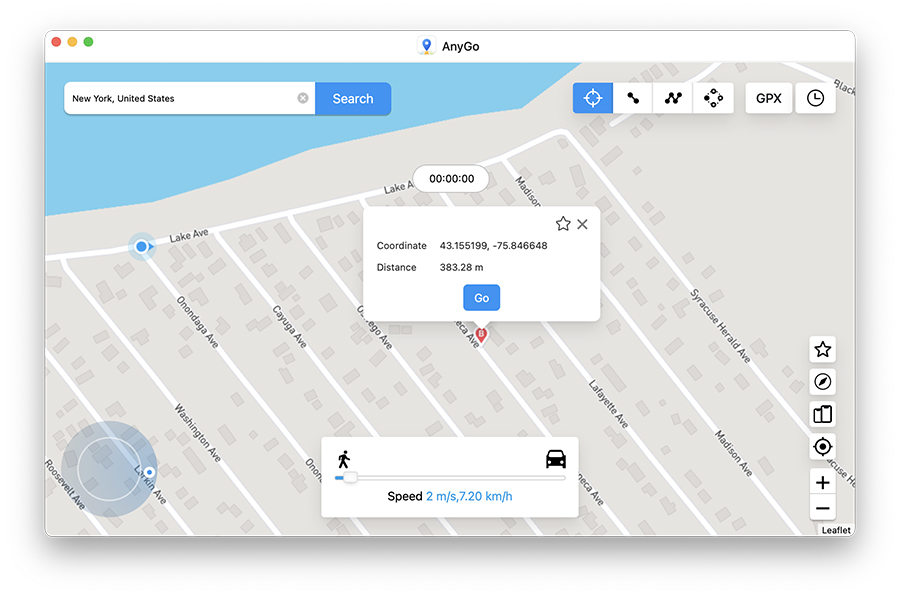 Also Know: How to Use VPN Change IP Address
This section contains three reliable location spoofing applications that you can use to change the location of your iPhone. The three VPN tools include:
1. NordVPN
Location spoofing with NordVPN has become easier with NordVPN. It's one of the best and most effective VPNs available on the internet. The tool is fast and secure as the tool never records your online activities. NordVPN is a perfect tool for file sharing, gaming, and work. You can easily access important files at your home or while traveling abroad. This tool can also help you in joining virtual LAN parties with your friends. These steps will help you use this tool:
Step 1. Download and install the NordVPN app on your computer or laptop.
Step 2. Sign up or sign into your account and select the "Quick Connect" option. The app will automatically choose the best location and server for you.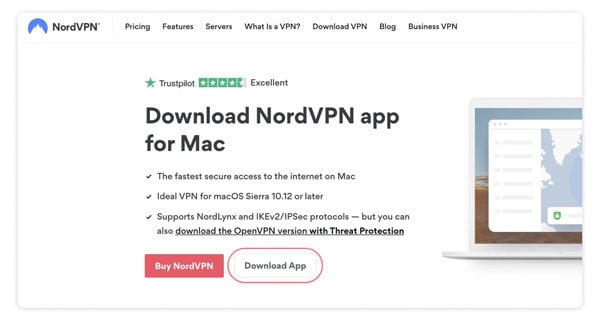 2. CyberGhost VPN
CyberGhost VPN helps iPhone users in spoofing their current location while safeguarding their digital footprint. It secures your internet activity and information including ISP, hackers, advertisers, and the government. The tool encrypts the entire traffic and replicates your IP address even if you're streaming, torrenting, shopping, gaming, browsing, or banking.
Step 1. Download, install, and open the CyberGhost VPN application on your phone.
Step 2. For a quick connection, you need to tap on the power button located in the middle of the screen.
Step 3. The tool will connect your phone to the best location to access the restricted content with ease.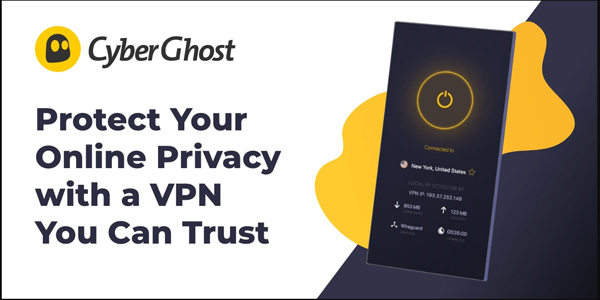 3. PrivateVPN
PrivateVPN helps users in unlocking content while protecting all important information. Private VPN is a fast, effective, and affordable VPN app that helps in unblocking Geo-Restricted media. The tool is capable to teleport your current location to your desired location within a few easy steps. It offers zero data logging policy, unlimited bandwidth & speed, and free remote help & installation.
Step 1. Download and install the PrivateVPN software.
Sign up or log in using your registered username and password.
Now, you need to select the desired location to switch to.
Connect to the selected VPN server and start browsing.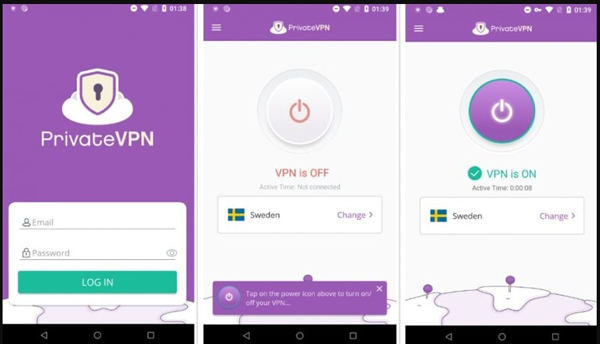 Hot FAQs about Change iPhone Location without VPN
Q1: How do I turn off my location without them knowing?
You can turn off location without them knowing using different methods. The most simple among them is by turning it off from the shortcuts. Swipe up the Home screen and click on the Location icon to turn it off.
Q2: Can someone track my phone if my location is off?
Mostly, hackers can track your phone if your GPS location is turned off. Pre-installed malware help hackers in tracking your current location.
Summary
It is illegal in several parts of the world to utilize or access area-specific information. Furthermore, certain games require location faking to function. This blog has highlighted many methods and applications for easily stimulating your location. iToolab AnyGo is an important and effective tool for changing location while sitting at home.