"How do I change my location on LinkedIn? I have recently moved to another city and looking for job opportunities in the area. Still, I realized that my location prevented me from viewing new posts."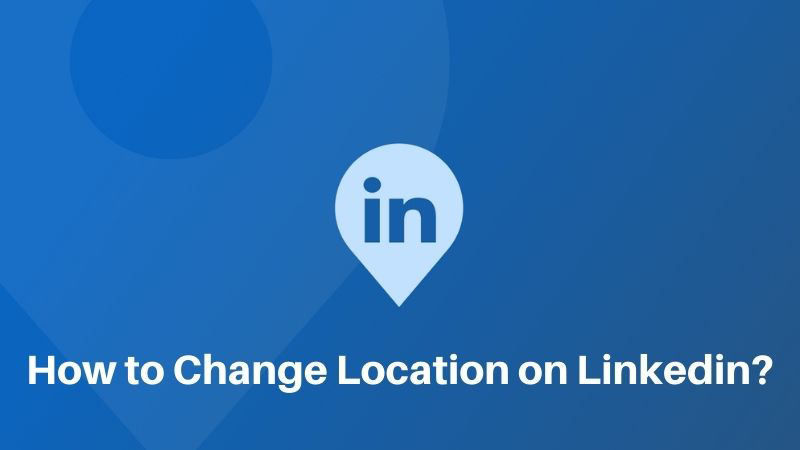 LinkedIn is one of the largest professional networks that allow you to connect with other professionals, receive relevant job listings, and refine your skills. If you are unable to do any of that, then you probably haven't adjusted your location settings.
Want to learn how to change location on LinkedIn? Continue reading this post to find out the top solutions.
Part 1: Why Do We Need to Change Location on LinkedIn?
Customizing your location on LinkedIn can be advantageous, as it allows you to ultimately decide whether you want to get noticed by the right people by making sure that your ideal prospects are able to find you.
Below are some reasons why you would want to know how to change your LinkedIn location:
✅ Searching for Jobs in a New Location
Suppose you're considering moving to a new location in the near future. In that case, you might want to update your LinkedIn location information so potential companies or employers can easily find you on their employment/career opportunities list at your new address!
Also, since the entire job searching process is a drag, the prior location-changing endeavor on LinkedIn will save you valuable time and even enable you to find your dream job.
✅ More Opportunities
Correcting your present LinkedIn location increases the chances that more job opportunities will come your way. So don't be afraid to advertise where you are whenever you update! (You never know who might be looking for someone just like you!)
✅ Chances of a Higher Salary
Updating your LinkedIn profile to reflect your current, accurate location can help you get higher salaries due to eliminating work permit issues and offers from start-ups in the same region.
Part 2: How to Change Location on LinkedIn?
You can check out the following ways to navigate LinkedIn to change your profile location.
1. Change LinkedIn Location on Computer
This method will work for you if you manage your LinkedIn profile via a computer browser(Windows/Mac).
The steps are as follows:
Open your LinkedIn account on any computer, and click on the Me button(top-right corner).
From the drop-down list, click on View Profile.

Now, click the Edit button(Pen-shaped icon).

On the Edit Intro box, go to the Location section, and add the current country/region or city you live in.
Finally, click Save.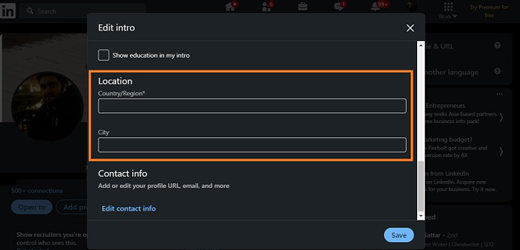 2. Change LinkedIn Location on Mobile Devices
Once you download the LinkedIn app on your Android or iOS device and log in using your account, it is pretty simple to change the location settings.
Follow the guide below:
Run the LinkedIn app, and tap your profile picture(top-left corner).
Next, choose the View Profile tab, and tap the Edit button(Pen-shaped icon).
Now, head to the Location section to change your region and city.
Once you are satisfied with the changes, tap Save.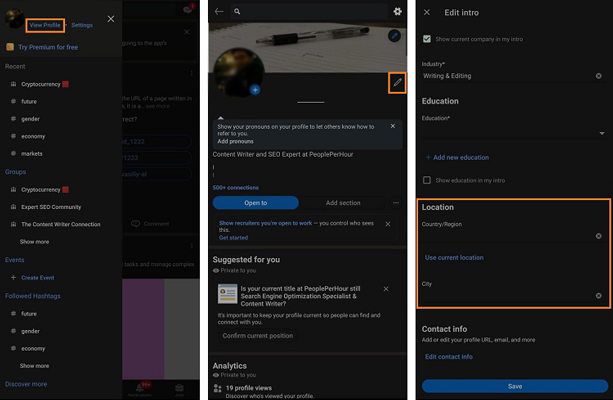 3. Change the LinkedIn location by iToolab AnyGo – Location Spoofer
Do you want to avoid the hassle of adjusting your profile settings, which is a rather time-consuming effort? If yes, there is another convenient solution for you that will allow you to change your LinkedIn location without ever opening the said account.
You can use the free program called iToolab AnyGo. This software makes it super easy to manage changes you'd like to drive around the LinkedIn profile to keep everything consistent and valuable. Currently, it runs on every Windows or macOS version and enables you to manage the location settings of your iOS device(iPhone & iPad).
🥇 Key Features:
▶ change the GPS location of your iPhone to any destination.
▶ Share your virtual location on social media.
▶ Friendly to use and super easy for everyone.
▶ Works well with all kinds of LBS games and apps.
Check out the below-listed step-by-step tutorial to learn how to change location on LinkedIn with AnyGo quickly:
Step 1 Run the software on your desktop, and connect the iOS on which you are using LinkedIn. Once you see the home screen, click on the Start tab.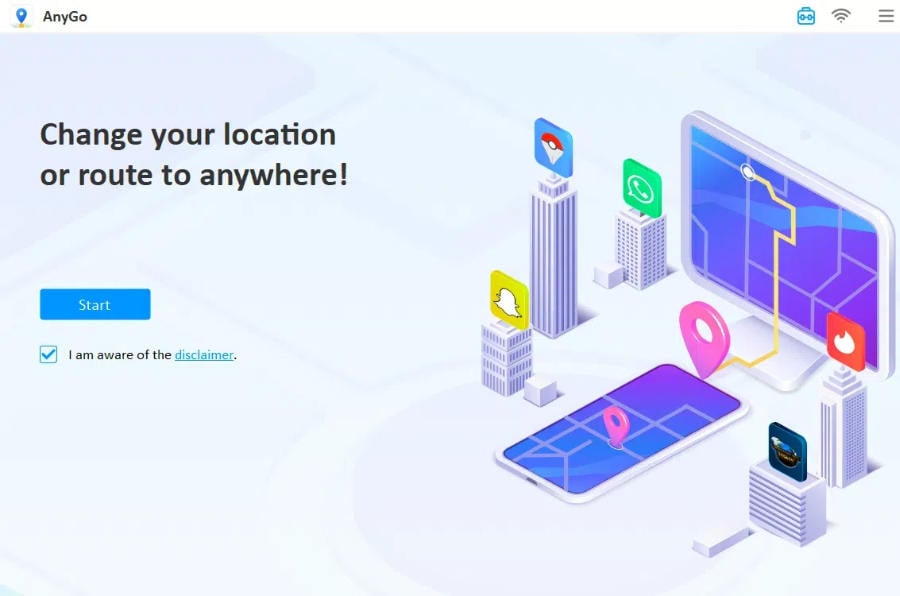 Step 2 Here, AnyGo shares the current location of the connected iOS device. If the data is incorrect, click the Center On button to settle the issue. Otherwise, head straight over to the next step.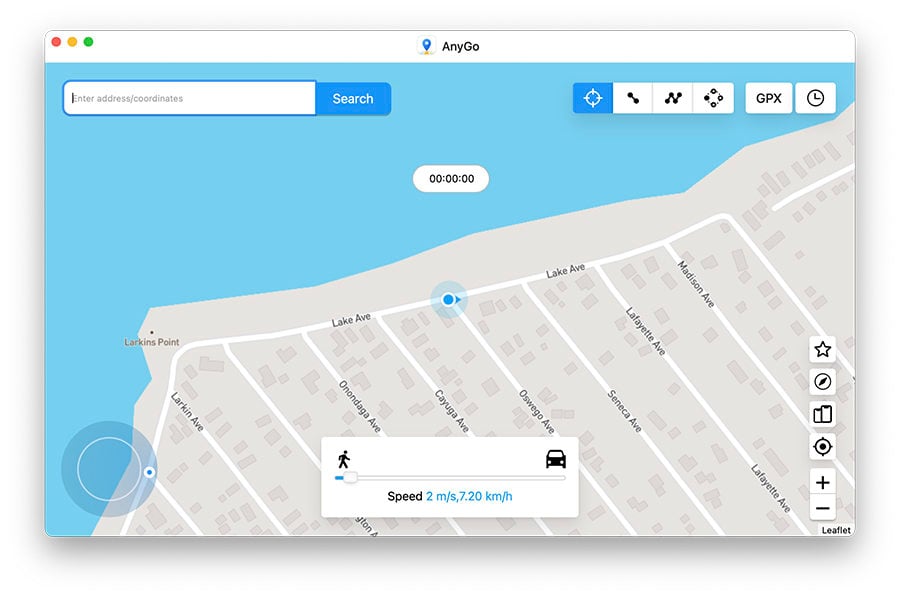 Step 3 Once the current location is adjusted, click Teleport and enter the region/country/city you want to search for a job on LinkedIn. After entering the info, click Enter.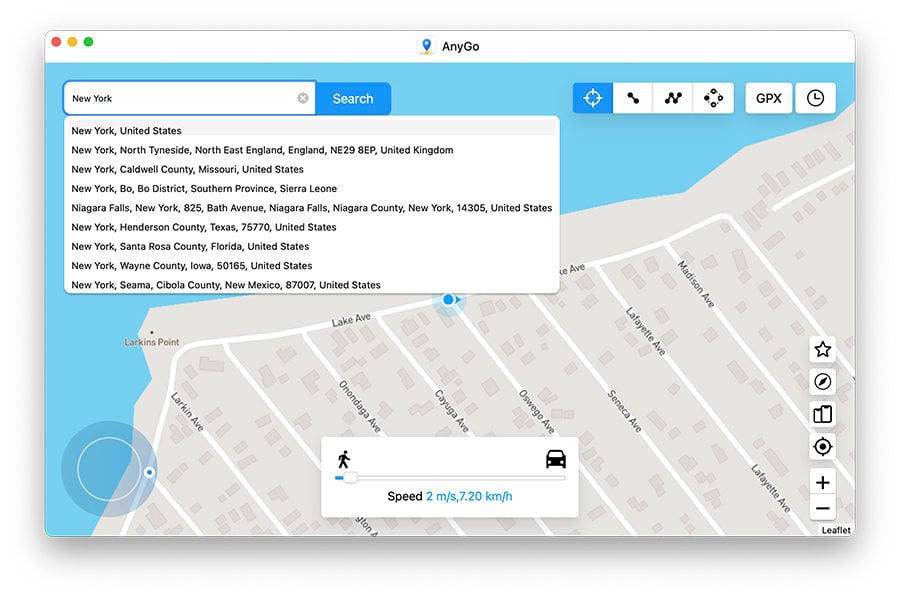 Step 4 The program will share the entered location on the map. Here, you only have to click on Go to teleport there virtually to find new opportunities on LinkedIn.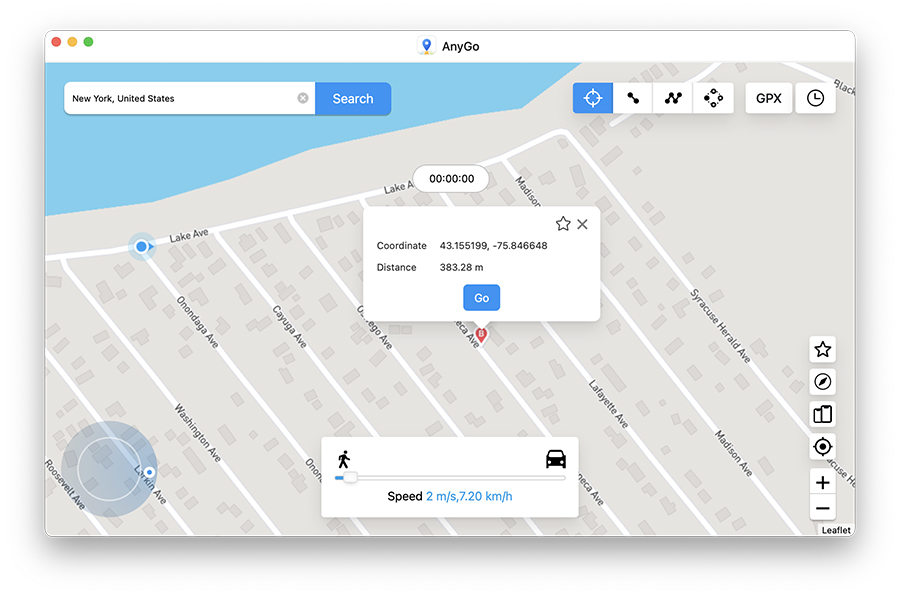 iToolab AnyGo is not just limited to LinkedIn. You can fake your location to preserve your privacy on social media platforms. Also, it is a valuable tool for playing AR-based games on iPhone/iPad.
FAQs: All You Want to Know about Changing Location on LinkedIn
Q1. Does location matter on LinkedIn?
Yes. It typically assists you in shortlisting job opportunities that are available in your area. Moreover, potential employers can see your location, which allows them to reach you whenever they need someone who has a similar skill set as yours.
Q2. Can I add multiple locations to a job on LinkedIn?
No! Currently, LinkedIn only allows one location per job.
Conclusion
Though LinkedIn allows you to change location via the profile settings on both mobile and desktop, the methods are time-consuming. To avoid any such inconvenience, we recommend using iToolab AnyGo. Once you learn how to change location on LinkedIn, you can give yourself the freedom to work from anywhere while still keeping in touch with your network.
Fake Location to Anywhere on Social Medias
Share your virtual location on social media.
Change the GPS location of iPhone to any destination.
Multiple modes to fake GPS movement.
Spoof location of multiple iPhones simultaneously.