How to detect GPS tracking? I have a hunch that I am being tracked from my mobile device, and I want to be sure of that. Is there any reliable and potent GPS detector app that can help?"
With the availability of modern technology, there are many ways for someone to keep tabs on your movements. For example, they could install malicious software onto your phone without you realizing it and then track where every time it connects with a cellular network provider or GPS satellite system as soon as possible after being turned off!
You may be wondering how this is even possible? Well, read ahead carefully to discuss how to detect GPS tracking or learn about the GPS detector device.
How to Detect GPS Tracking on Your iPhone?
This section will share various ways an offending individual can track your GPS movements and detect that you are being followed. So, let's begin!
1. Check for Suspicious Apps
The popularity of these types of software has grown exponentially over recent years because it allows parents remote access while staying at home with children or taking care of other obligations that may arise during this time period, such as work.
Overall, GPS tracking apps are a great way to keep tabs on your kids, but hackers can also use them to locate their victims. You can also find GPS tracking apps if you're willing to take a peek in the deep folders. They are often hidden and hard for most people to notice, but there's an easy way around that! All it takes is checking where all of your applications live on your phone.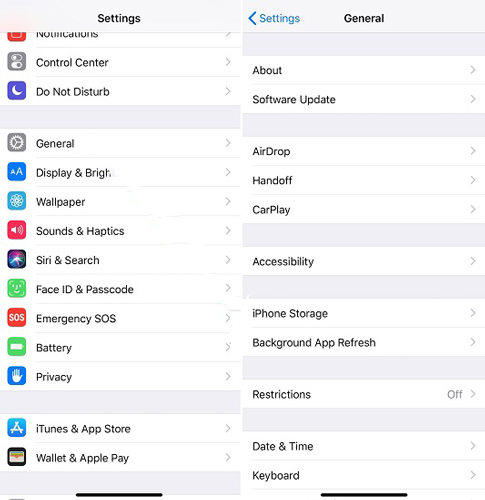 2. Customize the Location Services Settings
Several apps, including an average social media one, can track your location and display it to the person who wishes to monitor you. For example, if you allow Facebook or Snapchat access to your GPS, then everyone in your friend list can learn which place you are currently visiting and at what time. It is better to disable location services to avoid such a hassle. The method is as follows.
Open Settings on iPhone and go to Privacy.
Access Location Services and turn it off.
3. Stop Share My Location
A person may be sharing their location with a 3rd party if they use an app that can do so. This can happen when someone is unaware of what information or apps will allow this. It could also occur through hacking into your phone without permission from you first!
For example, if the offender accessed the iPhone's Find My app for just a long enough time, they can easily do GPS tracking. You can avoid it all by simply disabling the Share My Location utility on the iPhone.
Using your iOS device, go to Settings.
Access Find My app, and finally, turn off Share My Location.
4. Image Metadata
You know that moment when you take a photo on your iPhone, and it creates this little map of where the camera was at? It turns out, those maps contain information known as 'Metadata.' Not only does the data include details such as device used but also other things like time/date stamps – which could be valuable to someone who knows what they're looking for.
You can detect GPS tracking through photo metadata by following the steps below.
Open an image, and access the Sharing feature.
There, click on the Options button, which will display the location, and other settings
Turn off the Location tab, which will prevent the device from adding the point where the photo was taken.
Advanced Tips: How to Avoid GPS Tracking on Your iPhone?
If you find the above-mentioned solutions to be technical, then there's still a brilliant way to avoid getting your location detected. The method is through using iOS spoofing software called iToolab AnyGo, which will teleport to a fake location, throwing the offending party off from your scent. It can also enable you to change multiple positions of the iPhone at the same time.
You can also simulate your movement on that fake location so that no one would know that you are using a spoofing tool. Overall, the program is accessible on Windows/macOS and compatible with the latest iOS 15/iPhone 13.
Spoof GPS Location on Your iPhone/iPad
Works well with LBS games and apps such as Pokémon GO.
Multiple modes to fake GPS movement.
Simulate walking, cycling or driving at a variable speed.
Spoof location of multiple iPhones simultaneously.
Check out the instructions below to spoof your iPhone location with AnyGo conveniently:
Step 1: Run AnyGo, and at the same time, connect the iPhone with your desktop. Once the program is opened, click on Start.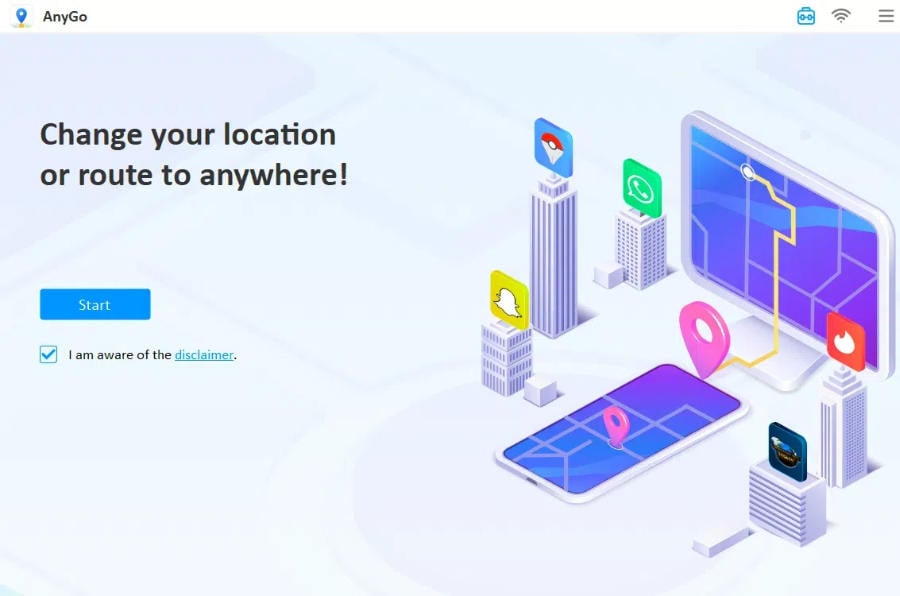 Step 2: AnyGo will share the iPhone's current location. If it is incorrect, press the Center On tab to make it right. Otherwise, go directly to the next step.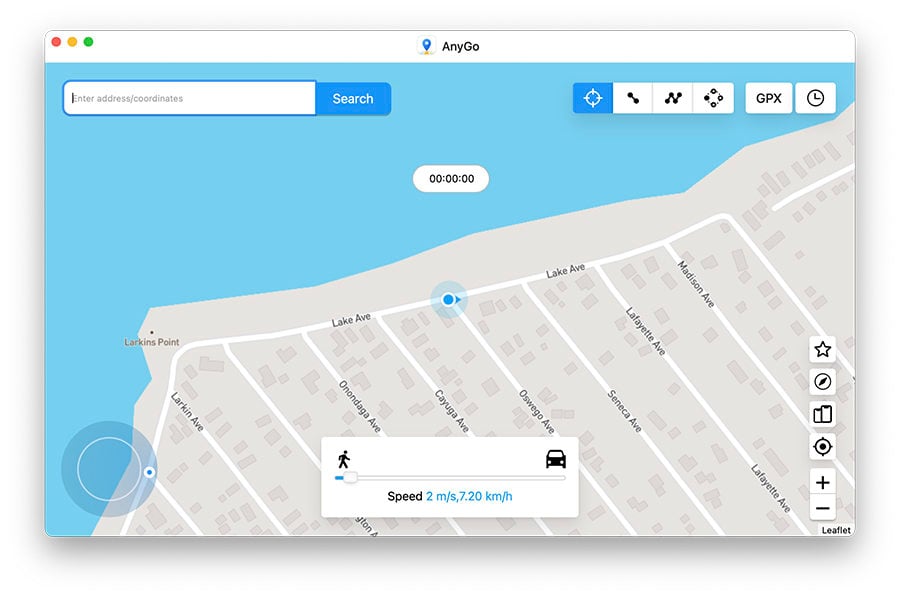 Step 3: Click on Teleport, and enter the area you wish to access before hitting the Search button.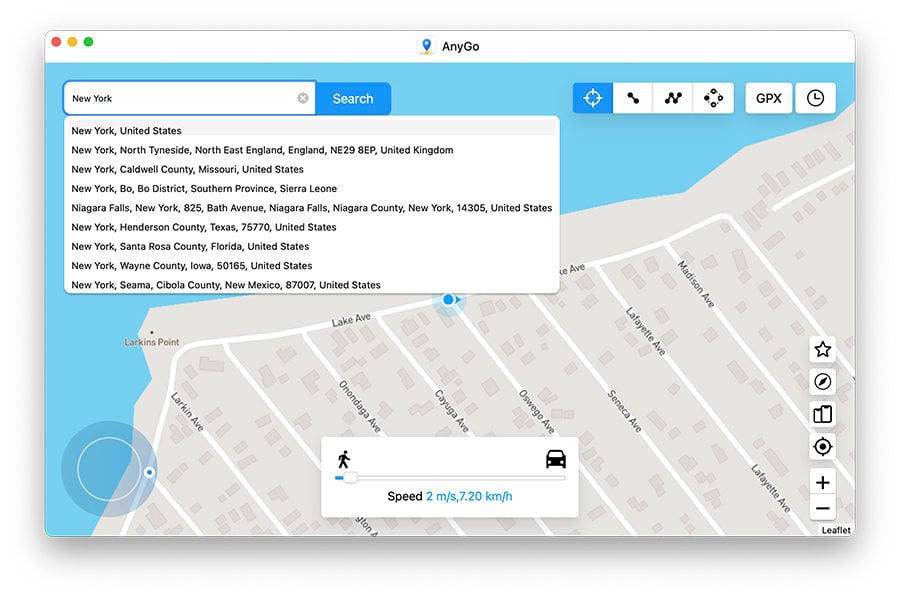 Step 4: Lastly, click on Go, and finalize the teleportation process.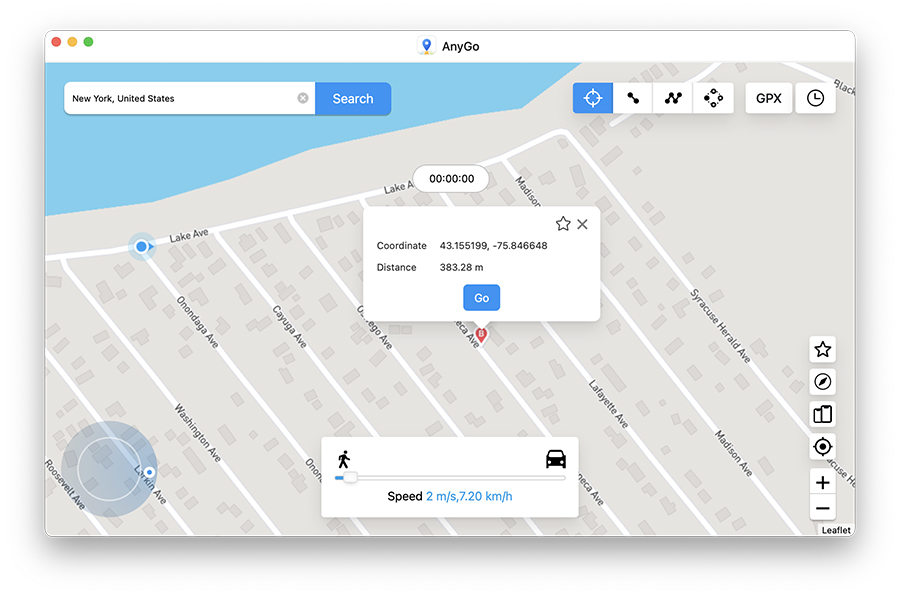 Now you fake your iPhone location easily with just a few clicks! But if you want to fake your live location, you can choose two spot or multiple spots mode on AnyGo in different speeds.
People Also Ask about Detect GPS Tracking
Follow this section to learn additional information on tracking device detector and how to avoid getting tracked.
Q1: How to remove tracking apps and spyware?
You can access the device's app settings and uninstall any suspicious apps, which will surely be spyware or tracking apps. Besides, if you cannot find the tracking app/spyware, install AnyGo and spoof your location.
Q2: What signs you may have tracking apps or spyware installed?
Spyware or similar apps tend to consume a hefty amount of power from the iPhone. If you notice that the device is draining faster than usual, there's definitely a suspicious app installed.
Q3: Can someone track my phone without me knowing?
Spy apps or parental control services offer the stealth mode, preventing phone owners from knowing that they are running on their devices. It also enables the other person to track you without you knowing.
The Bottom Line
If you ever wondered how to keep your location private on the GPS tracking iPhone. We hope that this article will help you understand some of today's tactics and best practices to detect GPS tracking and protect yourself from prying eyes. And we highly recommend you can try iToolab AnyGo to fake your location and prevent yourself from being tracked.