How to get Sylveon in Pokemon Go? I have learned that there is a special evolution requirement to evolve your Eevee into a Sylveon, which is quite time-consuming, to be honest. So, how to evolve Eevee into Sylveon in Pokemon go quickly?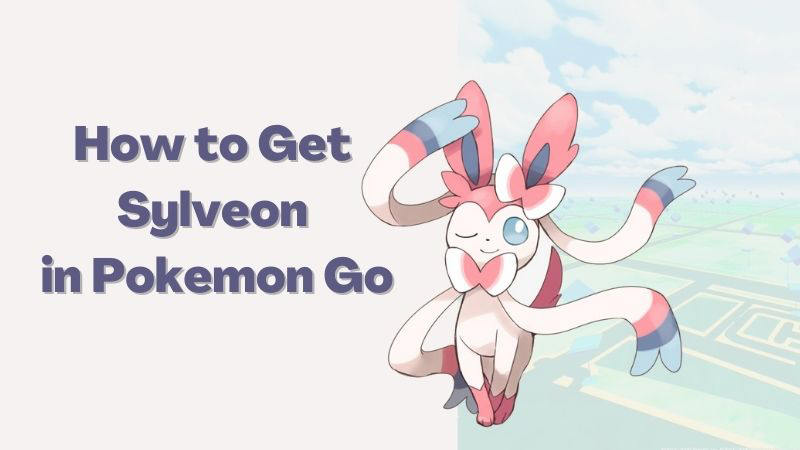 Who can resist a cute little Eevee? In the virtual world of Pokémon Go, having one on your team is a significant advantage. Thanks to the new update, it's now possible to get different evolutions of Eevee(Eeveelutions, as referred to by the fans) in the game. However, not all of them are available in all areas, and some are seriously hard to get, such as Sylveon.
Here are the top ways how to get a Sylveon in Pokemon Go.
What Is Sylveon in Pokemon Go?
Sylveon is one of the Eeveelutions that you can get in Pokemon Go, meaning that it evolves from Eevee. It is vulnerable to Poison and Steel-type Pokemon, and its most potent moveset is Charm, Moon Blast, and Dazzling Gleam.
Moreover, Sylveon gets a Max CP of 3069. This Fairy-type Pokemon is also a favorite of many players because it looks adorable, but it is pretty deadly against Dark, Dragon, and Fighting-type Pokemon.
You can evolve your Eevee into this cool-looking creature by spending 25 Candy. It is unlikely that you would be able to find a Shiny Sylvenon in the game.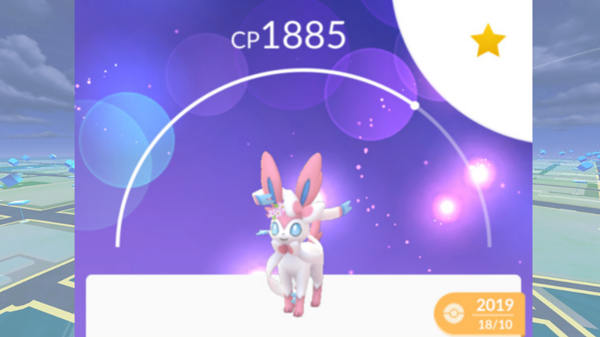 You can use the following Pokemon to catch or beat Sylveon in battle:
Metagross: Meteor Smash move to cause 96% damage.
Dialga: Iron Head move to cause 84% damage.
Zacian – Crowned Sword: Play Rough move to cause 85% damage.
Roserade: Sludge Bomb move to cause 83% damage.
Deoxys: Zap Cannon move to cause 92% damage.
How to Get A Sylveon in Pokemon Go?
Pokemon Go players have been inquisitive about how to evolve Eevee into its final evolutionary form, Sylveon. As discussed, there are three ways to learn how to get a Sylveon in Pokemon Go and make it part of your roster inside the game. We have listed the methods below:
1. Chance
When you evolve an Eevee within Pokemon Go! by tapping on it and choosing the Evolve option, there is no way to determine which evolutionary form it will take. This is a reasonably common mechanic for Pokemon games, but that doesn't mean you can't work towards evolving into any particular species you might want, like Sylveon – if you have a lot of Eevee and Candy lying around.
2. Nickname
It is common knowledge that you can give a nickname to the Pokemon available in your Pokedex. However, only small numbers of trainers know that you can set a nickname for a specific Pokemon before evolution to get the results you want.
For example, for those of you who are trying to capture an "Eevee" for your team in the game, using the nickname "Kira" before evolving has been reported to result in a higher chance of receiving this rare monster. Also, it's OK if you want to change the name afterward, but we thought you might want to know just in case!
3. Buddy
In Pokemon Go, Eevee evolves into Sylveon by hitting particular milestone hearts. There are a few ways to earn hearts for your Eevee. One of them is using the method called the Buddy Adventure!
You can either build the hearts up by walking with it or battle with it in the AR mode, take photos of them at particular Pokestops, and give them specific treats during special events to unlock the milestones faster. Once you get enough hearts(70) as an Eevee's trainer, it will evolve into Sylveon.
4. Evolve Eevee into Sylveon Pokemon Go
Pokemon Go players have been extremely curious about how to evolve Eevee into its final evolutionary form, Sylveon. The methods on how to evolve Eevee into Sylveon in Pokemon Go are primarily based on luck. To evolve Eevee, you need 25 Eevee candy. Next, you need to either give it a nickname(i.e., Kira) or assign Eevee to be your Buddy.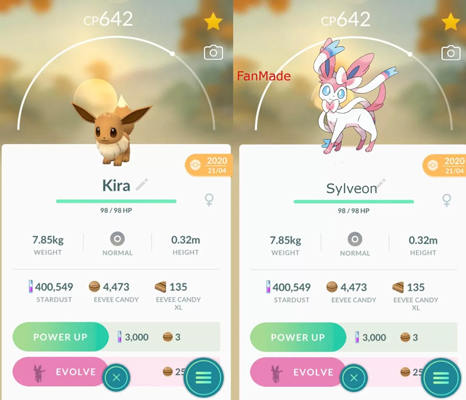 Trick And Tip: Play Pokemon Go at Home without Walking
Now that you have made Sylveon a part of your Pokemon roster, it is time to learn how to make the entire Pokemon Go gaming experience convenient. We all know that after some time, the game seems like a lot of work, as you are required to walk a significant amount of distance to level up and hatch eggs.
What if we tell you that you can gain all rewards within the game and meet new trainers worldwide without ever getting out of your house? Well, it is possible, thanks to a special spoofing software called iToolab AnyGo. This program can teleport your iOS device to any location of choice without anyone suspecting it. It is straightforward and compatible with the iOS 16 Developer and Public Beta. You simply have to download it on your Windows PC or Mac to access it before teleporting anywhere you want to play Pokemon Go or a similar GPS-based game.
Video Tutorial
Teleport to Any Location in the World
Step 1 Run the software on your respective system, and attach the iPhone/iPad(the device you want to play Pokemon Go on) to the computer. From the interface, press the Start button!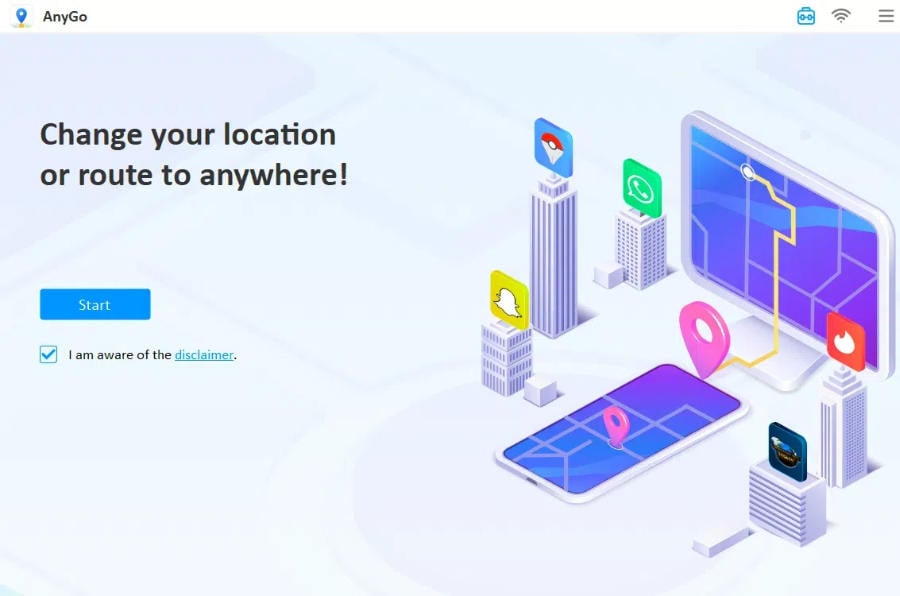 Step 2 Next, the program will display the current location of the connected device. Now, click the Teleport button to access the Teleport Mode. There, enter the area or spot you wish to play Pokemon Go in, and click the Search tab.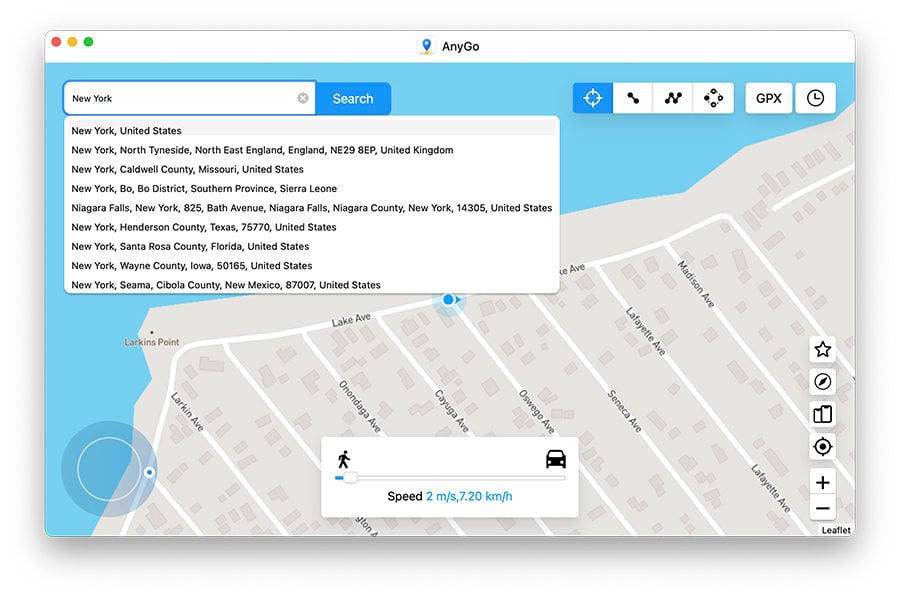 Step 3 AnyGo will share information on the entered location using the in-built map. Once pleased with the result, click Go to take your iPhone there. Now, run Pokemon Go, and apply the methods stated above to get Sylveon.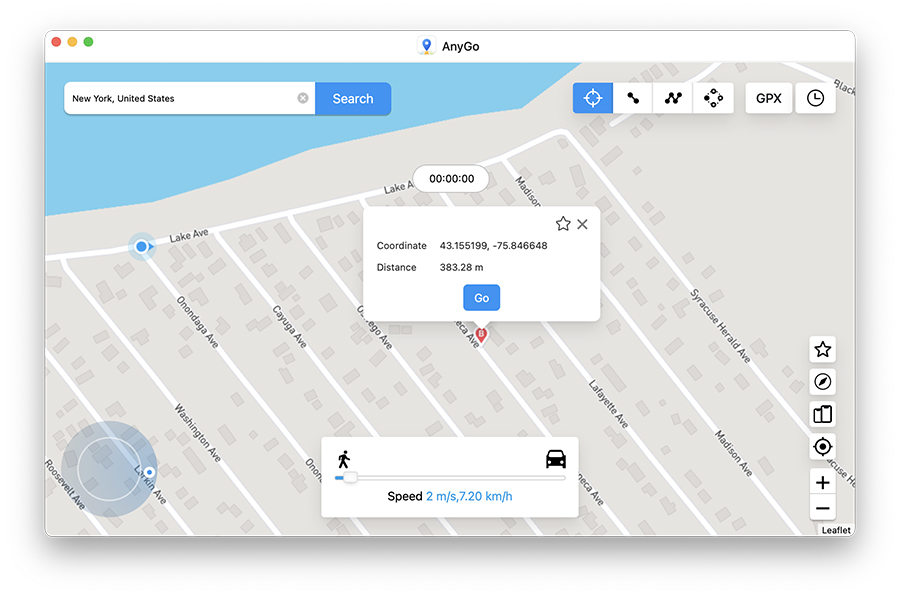 Also, AnyGo offers the CoolDown Timer feature, which prevents you from frequently teleporting to multiple spots in a short span, thus avoiding the chances of getting your Pokemon Go account banned.
Simulate Movement Along A Route
Suppose you want to walk around across a specific route or visit particular spots while playing Pokemon Go to catch Sylveon. In that case, AnyGo also offers the "Simulate Movement Along a Route" feature. This way, you can set your walking speed to hatch an egg quickly.
Here is how you can set this feature up:
Step 1 Connect the iPhone/iPad to your system, and launch AnyGo. There, click Start, and select the Muti-spot Mode tab, which is available in the upper-right corner. Now, you can adjust your distance, location, and speed.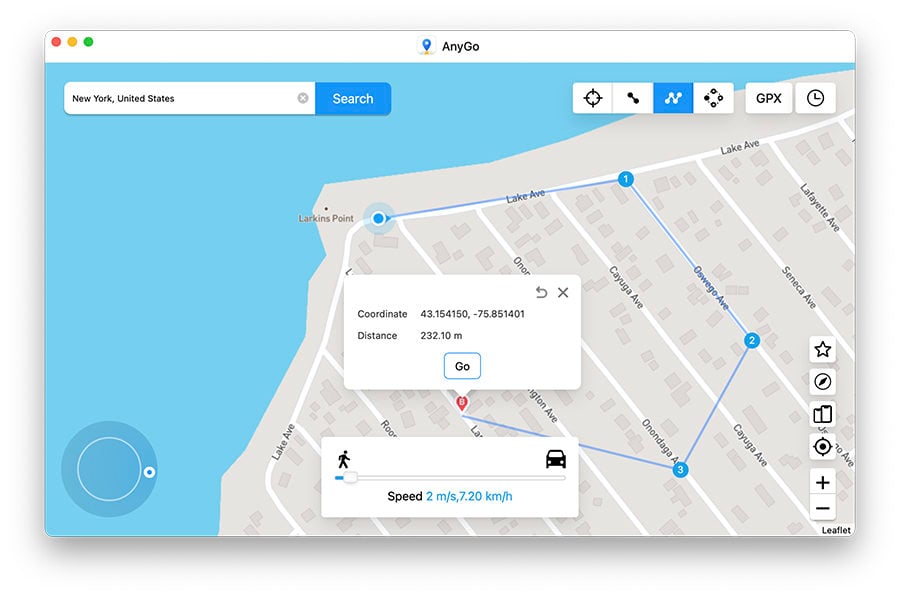 Step 2 Select the spots you want to visit while walking virtually. Next, enable the Realistic Mode, and click Go!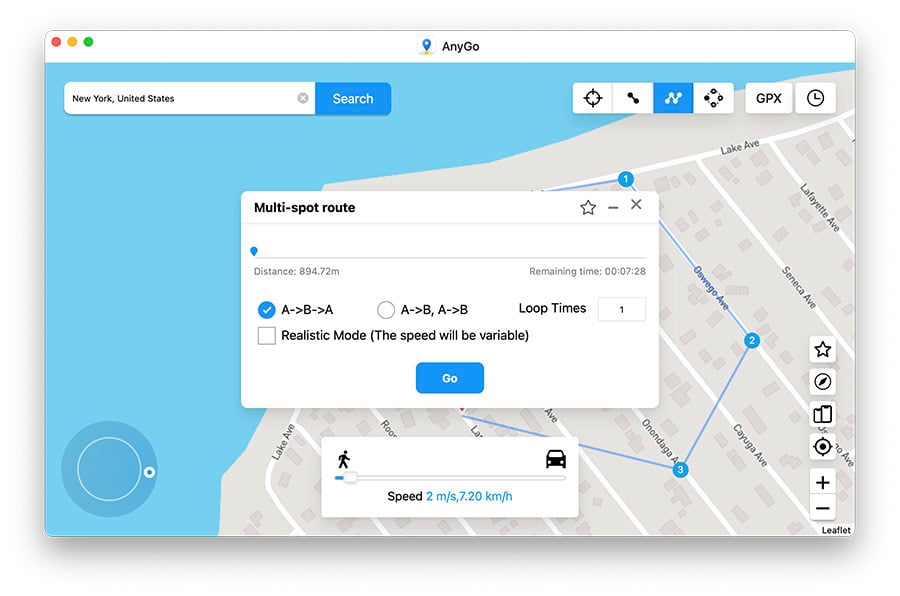 Conclusion
Despite the common lore, it is actually quite simple to understand how to get Sylveon in Pokemon Go. You only have to apply any of the three solutions mentioned above to get the desired outcome. Also, if you want to find the long-lost passion for Pokemon Go, we suggest using iToolab AnyGo to play the game in a different neighborhood to interact with new players and gain exciting rewards.
Spoof GPS Location on Your iPhone/iPad
Works well with LBS games and apps such as Pokémon GO.
Multiple modes to fake GPS movement.
Simulate walking, cycling or driving at a variable speed.
Spoof location of multiple iPhones simultaneously.