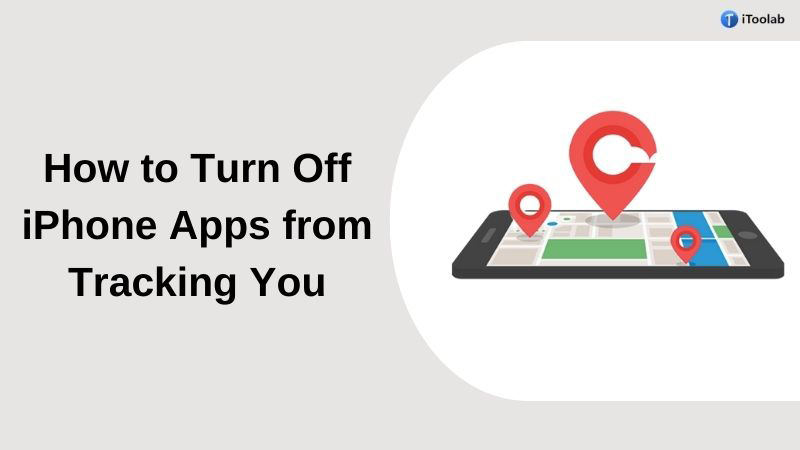 App tracking means the practice of apps tracking your movements inside their app as well as other apps. It means everything you post, press and looks at on one particular app will be tracked and also sent to the developers as user data for their purposes. But about privacy, everyone on this planet is very sensitive when it comes to personal data hacking or stealing sensitive information.
To protect it, you can do whatever is possible in your capacity. About the app tracking feature of Apple which uses your current location, some iPhone users are very much concerned. However, you can always do it straight away if this is your move to protect your privacy. In this article, we are introducing to you how to turn off app tracking on iPhone.
Part 1: Why You Need to Turn Off App Tracking On iPhone?
Several reasons are available why you don't want your activity to be tracked by various apps. Many people find it insecure to share their private information with apps. In such a case, they start looking for ways how to turn off app tracking on iPhone.
The first reason why you need to turn off app tracking on iPhone is nobody wants any interruption in their privacy.
A concerning thing is some apps can track your movement within and outside of the app.
A lot of ads from Instagram, Facebook or other tracking apps can pop up which can be annoying.
Your medical history, bank records and private texts as well can be accessed by some companies.
Part 2: How to Turn Off App Tracking on iPhone?
Your iPhone has a feature to help boost your online privacy and to disable ad tracking within the apps you use, it gives you an option. You can choose the apps that you want to permit or not track you on your iPhone. Just for marketing purposes, most websites and apps track you to learn about your behaviour and preferences. To get a more accurate user experience on their social media timelines, some people enjoy it allowing apps to track their activity. However, follow the below-given part if you want to know how to disable app tracking on iPhone.
Turn Off App Tracking on New Apps
You'll get a notification that asks if you want to let the app track your activity across other companies' apps and websites when you download and open a new app. You can also see information about what the app would track.
To block that activity, you can tap Ask App, not to Track or Allow. By going to Settings > Privacy > Tracking, and toggling off Allows Apps to Request to Track, you can also opt-out of app tracking across every app you download. This will make the apps that try to ask for your permission automatically blocked from asking and informed that you have appealed not to be tracked.
And according to Apple, all apps (not the ones you have permitted to) will be blocked from accessing your device's information used for advertising. This doesn't mean ads will disappear which is important to note. You'll be more likely to see generic ads, not one for that pair of shoes you have clicked on one time.
Turn Off App Tracking on Already Downloaded Apps
You can still turn those permissions on or off on a per-app basis for apps that you have already downloaded and may have tracking permissions to set up for. Tap an app under Settings and after that tap to turn off Allow Tracking. Or you can go to Settings > Privacy > Tracking and click to turn on or off each app you will see in the list of apps that have requested permissions to track your activity.
For tracking, all app developers are required to ask for permission. They will need to either update their tracking practices or else potentially face rejection from the app store if Apple learns a developer is tracking users who asked not to be tracked.
Part 3: Change Your Current Location to Prevent iPhone Apps from Tracking
For several reasons, if you can't turn off app tracking then it would best to use a professional location-changing app. A great number of location spoofing apps are available on the internet but to make your work fast and easy, we recommend you to use iToolab AnyGo. It is one of the best genuine and professional software that assists you in faking your location.
You can spoof your current location and stop apps from accessing your location-based information with the help of AnyGo. And you can teleport anywhere in the world with just one click without jailbreaking. Moreover, AnyGo lets you simulate location with natural speed or a customized route in location-based apps or games, you can move your GPS easily from one point to another point by using a joystick which can save your time and effort.
Spoof GPS Location on Your iPhone/iPad
Fake location to anywhere on social medias.
Multiple modes to fake GPS movement.
Simulate walking, cycling or driving at a variable speed.
Fully support the latest iOS 16 (beta).
Steps to change your current location to prevent iPhone apps from tacking:
Step 1 At the beginning, you have to download and install iToolab AnyGo on your computer. After that connect your iPhone to your PC and from the program's main window, click on Start.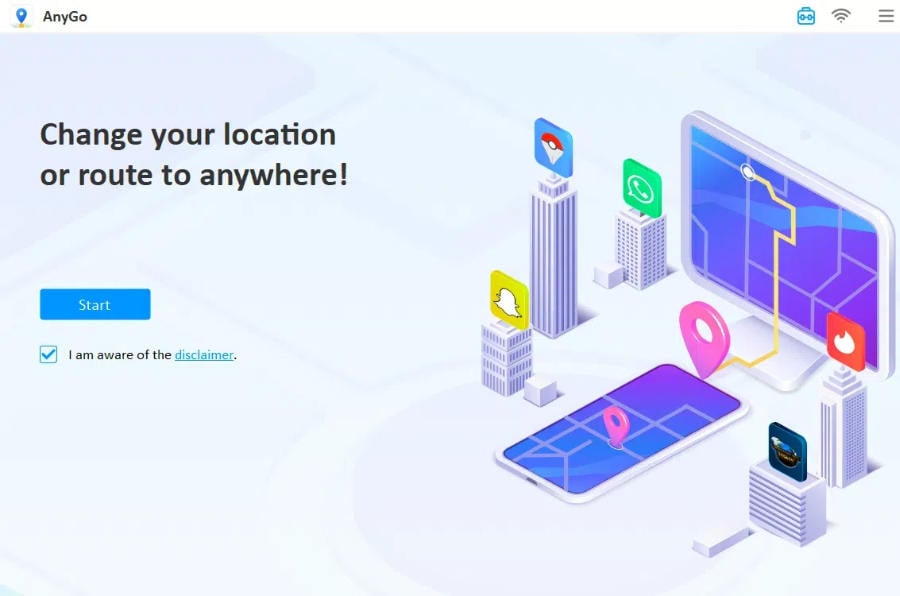 Step 2 On the next page, you will find a map where you can see your current location. You can get the location correct if the shown location is incorrect by clicking on the Center On icon.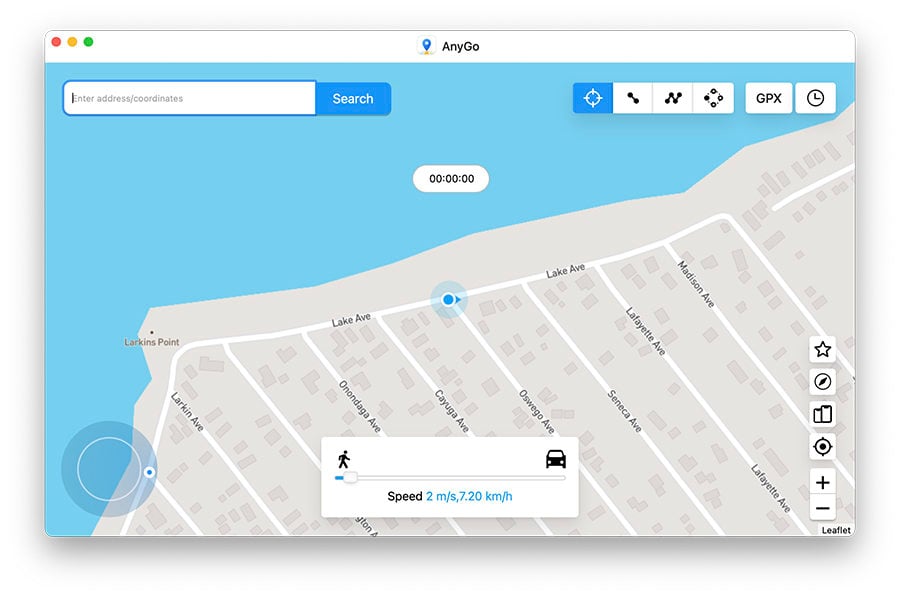 Step 3 You can enter the location that you'd like to teleport to by clicking on the Teleport icon from the upper-right corner of the screen. Then tap on the Search button.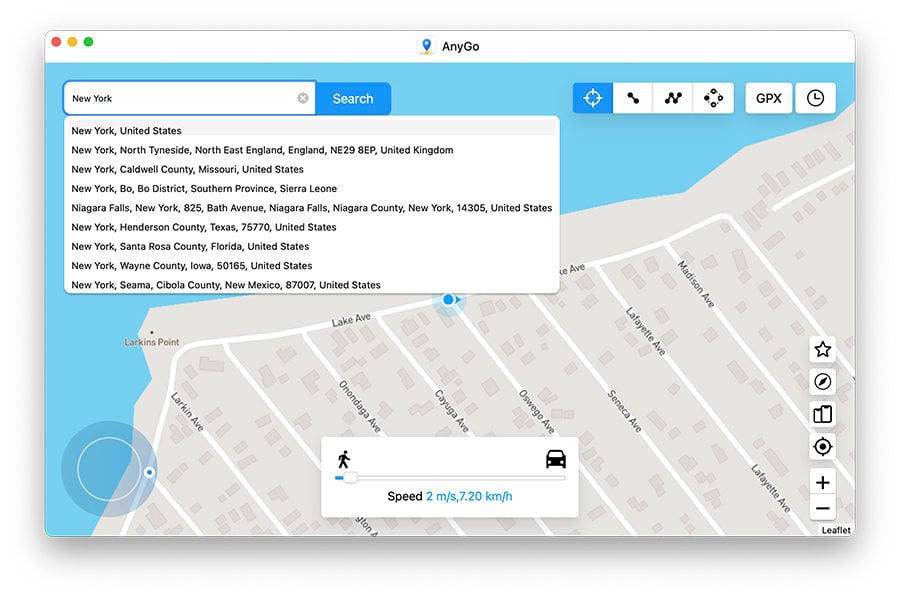 Step 4 Once you found the location on the map, click "Go" to teleport. Your new desired location will be saved by AnyGo.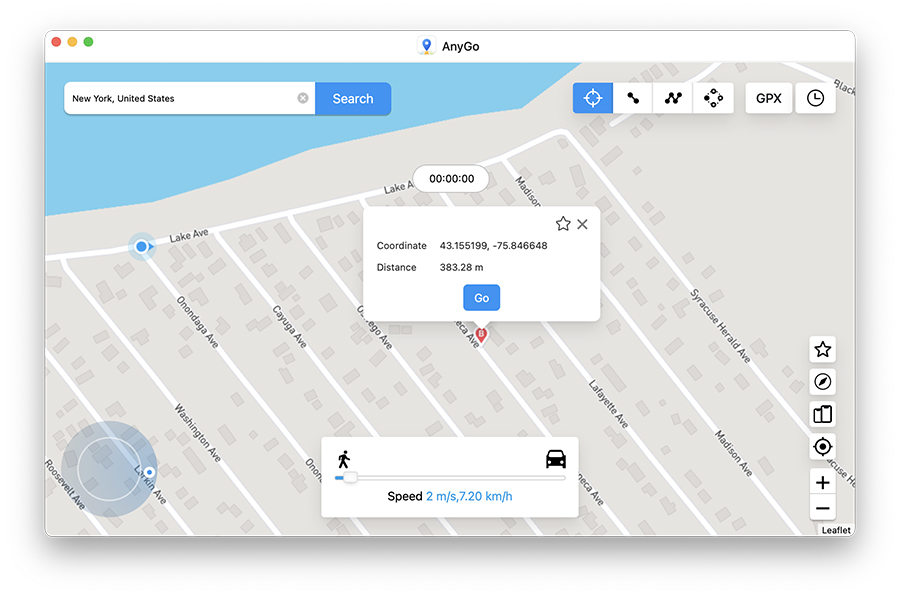 Conclusion
A new app asks for permission to track you and you can explicitly permit a new app to track you whenever you install a new app. But if you don't want to be tracked by those apps, you can disable them. In this article, we have introduced you to how to turn off app tracking on iPhone. Rather than turning it off, it would be better if you try a spoofing tool. For spoofing, we would like to recommend you to use iToolab AnyGo because of its unique and most powerful features. It lets you spoof your location anywhere in the world with multiple moves and customized routes.