One of the most annoying experiences is your iPogo app not working. That's because it makes it hard, if not impossible, for you to enjoy your Pokémon Go faster game. It explains the importance of fixing this problem lest you realize that not all the game's settings are working excellently. For instance, what's the need for a Pokémon game that facilitates teleporting and playing, whereas the rest of its important features remain disappointing? That's why this article focuses on how to solve the iPogo crashing problem. Keep reading.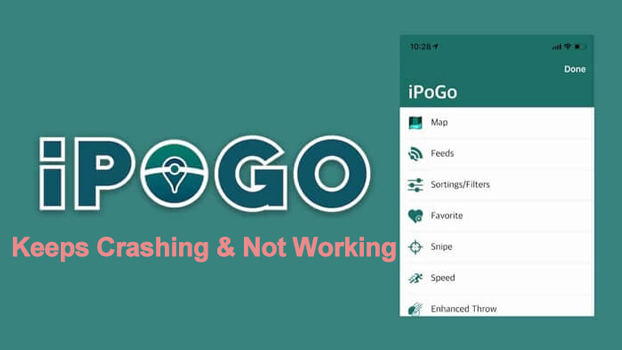 Part 1: Is iPogo Safe to Use?
Before discussing what needs to be done upon experiencing iPogo crashing on a startup, let's analyze how safe it is to use it. As much as its efficiency in improving the game's performance is indisputable, a few things must be considered. They revolve around how safe it is to use iPogo. Check them out.
1. Only Download iPogo from the Official Website
Not all the versions of iPogo that you download from the internet are recommendable. As a matter of fact, some of them increase the chances of jailbreaking one's phone. Therefore, only use the official iPogo website to do so. You may come across sites that claim to be a better alternative but don't cave in. Regardless of how simple or fast it is to use these sites when downloading this application, avoid them at all costs. That's because they always tend to do more harm than good.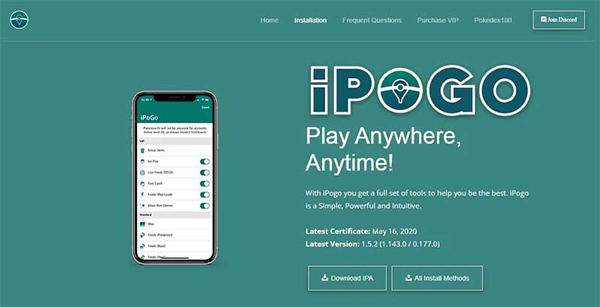 2. You Risk Losing Progress since iPogo Keep Crashing
The fact that iPogo crashing is also a common occurrence is also worth mentioning. It usually happens since the app overloads your phone, leading to a crash eventually. When this happens, loss of any progress made in your Pokémon game may arise. Isn't that frustrating and inconvenient? I doubt that that's a risk many players are willing to take.
3. Some Features are Also Risky to Use
The crackdown on any Pokémon Go spoofer has been ongoing for a while now. Are you using a fake location? Has catching Pokémon become too easy for you? These are things that the crackdown will notice. The Fast Catch feature available on the iPogo Pro version makes such tricks obvious. For that reason, avoid using it or any other iPogo feature that would risk you getting banned from playing this amazing game.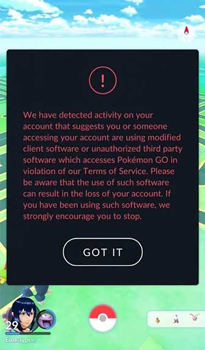 4. Create a New Account
Avoid introducing iPogo to your main account, especially if you already have a considerable Pokémon collection. On the contrary, create a new account to ensure that Niantic doesn't notice your deception. Failure to take this precaution could lead to your account being blocked.
5. The App Uses a Tweaked Pokémon GO Version
Last but not least, Niantic is also on the lookout for any "Pokémon Go" tweak. That's due to how common they are in location spoofing applications. They understand that stopping these tweaks would curb cheating among players. Unfortunately, iPogo also uses a tweak. If you are using the application to play the game and Niantic notices the tweaked version, it may interpret it as cheating. Its eventuality is banning your Pokémon Go account, thus losing any progress in the process.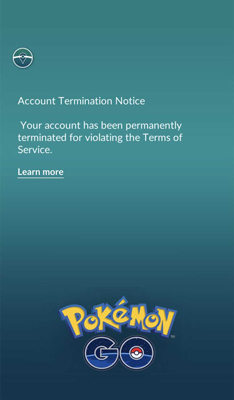 Therefore, one can say that whether iPogo is safe to use depends on the circumstances under which you are using the app. Sometimes, using it makes it easy for Niantic to suspect that you are cheating. Once it happens, banning your account and losing any progress often follow. Where you download the app also matters. However, some of the issues revolving around the safety of iPogo have nothing to do with you. The responsibility lies on the shoulders of the developer. For instance, your iPogo crashing goes beyond the users' control. The same applies because the app also uses a tweaked Pokémon GO Version. Avoid what you can to improve the safety of using iPogo to play Pokémon.
Part 2: Why Does iPogo Keep Crashing?
The fact that iPogo keeps crashing makes many Pokémon Go fans wonder why it happens and whether it is avoidable at all. One moment everything looks good, but the next time, the iPogo app not working becomes the new norm. This segment tries to explain the reasons behind iPogo crashing now and then.
🔘 One of the reasons is installing unstable versions. As much as it is simple and fast to download hacks, you can't rely on them fully. In most cases, the versions are unstable, explaining why the app will keep crashing.
🔘 The difficulty when installing the iPogo app is indisputable. However, that shouldn't be an excuse for you not to do it right. That's because doing so will see you pay dearly in the end. The app will keep crashing until you do it right.
🔘 The pain cause of iPogo crashing is that it uses a reasonable amount of system resources. Therefore, always ensure that you don't keep too many windows and tabs open when using this application.
Part 3: The Best Alternative If iPogo Crash And Not Working
Now that we understand the causes and consequences of iPogo crashing on startup, it is important to find another way to improvethe Pokémon game experience. The best recommendation is the iToolab AnyGo. Compatible with iPhones and iPads, AnyGo allows its users to change the device's GPS locations using multiple modes, teleport or simulate GPS movement along 2-spot, multi-spot mode.
Additionally, its simulation of the GPS movement is as natural as possible, including the speed. Equally important, you are at liberty to choose the custom path to move along. The gamer is also at liberty to change several iPhone locations at the same time. There are common GPX routes as far as gaming is concerned. The tool will collect and import the relevant files for these routes for future use. Last but not least, it is compatible with LBS applications and apps, and Pokémon Go is no exception.
🏆 Key Features:
✅ Play all LBS games such as Pokémon GO at home without moving.
✅ Simulate walking, cycling or driving at a fixed or variable speed.
✅ Pause and resume your movement at any time.
✅ Check Cooldown Timer for the next action on Pokémon Go.
Given how amazing this software is, especially if the iPogo app is not working, let's discuss its usage. Here is a detailed guide on how to go about it.
Step 1 First and foremost, ensure that you have downloaded and installed the iToolab AnyGo app on your computer. Then, launch it before connecting your iPhone to the computer. Once connected. Click on the "Start" button.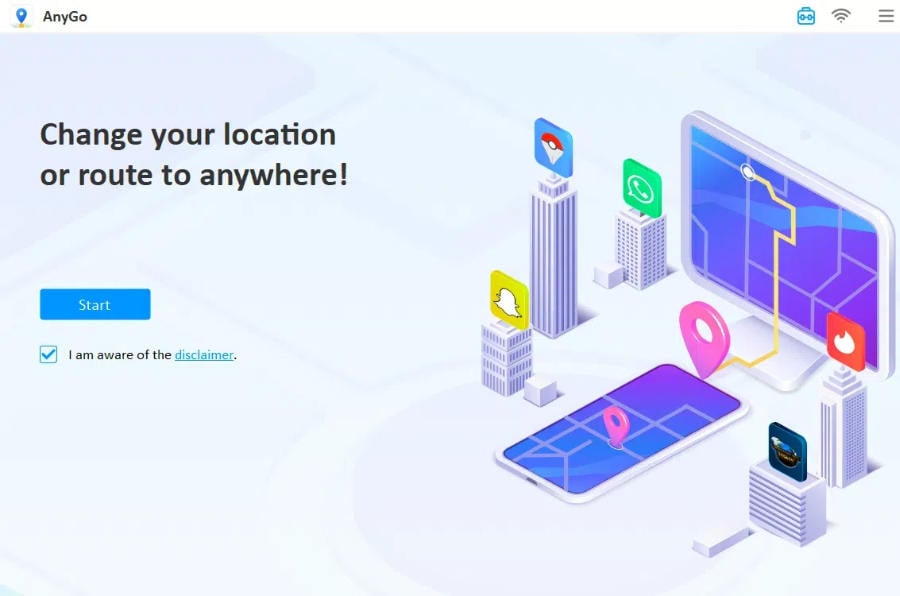 Step 2 Look out for a current location display on the map shown on your screen after clicking on "Start." Ensure that the displayed location is accurate. Otherwise, go to the "Center On" icon for an accurate location.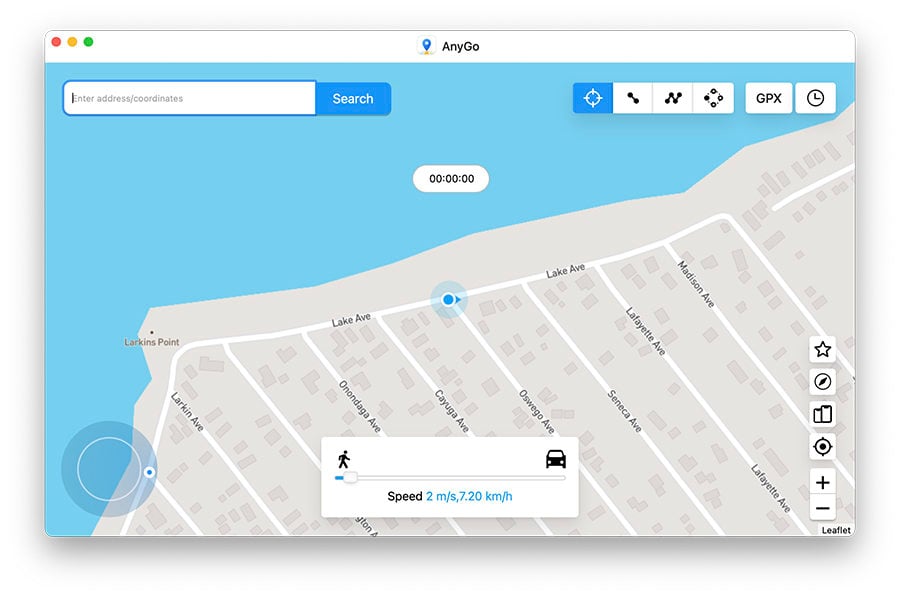 Step 3 Go to the right corner at the top and select the "Teleport" option. Next, key in the location you wish to teleport before clicking on "Search."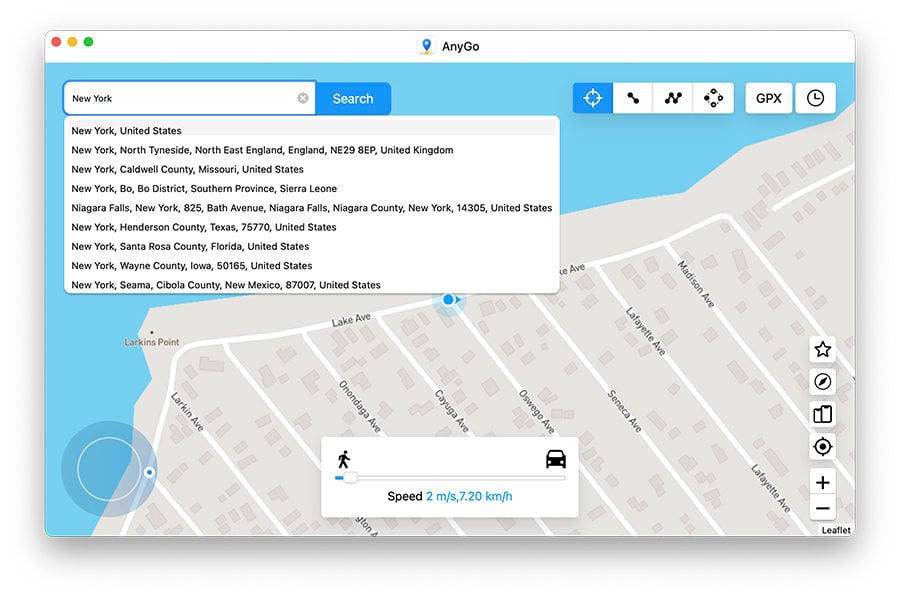 Step 4 Once the system records the chosen location, initiate teleporting by clicking on "Go."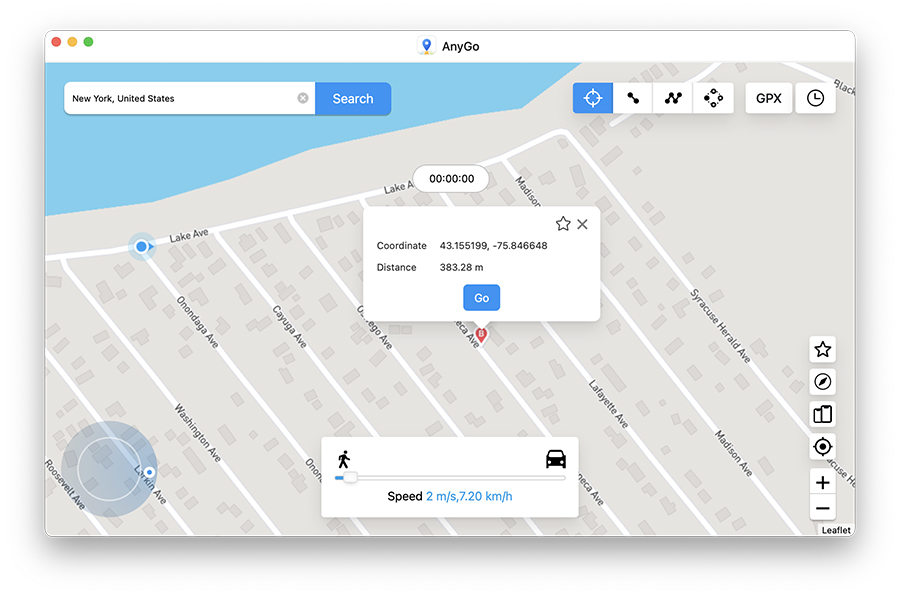 That's how simple it is to use the iToolab AnyGo app when playing Pokémon and iPogo keep crashing.
Part 4: Official Ways to Solve iPogo Keep Crashing
Now that we know what causes the iPogo crashing, it becomes easy to do things that can help avoid the problem. They include;
1. Installing the Official iPogo Version
Avoid the shortcut of installing the iPogo application. As much as you may come across downloads that are easy and fast to install, ensure that you only install the official version. To be sure, always download what's available on IPogo's official website.
2. Only Keep the Necessary Items
Playing Pokémon Go often includes gathering a wide range of items in the process. Whereas some may be necessary, others aren't,which you need to get rid of. You will do so by deleting them since they also utilize your system resources despite being unnecessary. Freeing one's inventory has proven to be a reliable solution to iPogo crashing on startup.
3. Ensuring that the System Resources are Utilized Limitedly
Remove any item on the shortcut bar because that's not a way of achieving limited consumption. After all, doing so makes the system see each item as an independent application. Consequently, it depletes the available resources, making running the iPogo app hard without crashing. Besides that, reduce its CPU utilization by closing extra tabs and windows. Thank me later.
4. Cleaner App
Once in a while, clean any cache memory and temporary files in your device. Fortunately, easy given the many apps at your disposal, perfect for the job. This trick will refresh your system resources and guarantee free memory for use at all times.
Conclusion
As we end our discussion, we hope that you have learned quite a lot. For instance, you know how safe it is to play Pokémon Go using iPogo. Additionally, you also have an idea of improving the safety to avoid being banned or losing progress made, if not both. Besides that, the piece has highlighted the causes and the solution to to your iPogo crashing. Last but not least, you also have an alternative in case iPogo issues are too hard to handle.
⭐⭐⭐⭐⭐
👍 Works well with LBS games such as Pokémon GO.
👍 Multiple modes to fake GPS movement.
👍 Simulate walking, cycling or driving at a variable speed.
👍 Spoof location of multiple iPhones simultaneously.