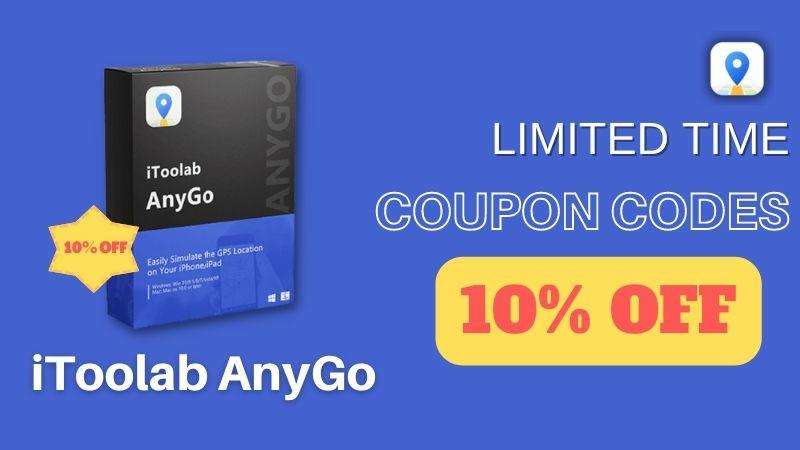 It doesn't matter if you are a new or a returning customer, you can utilize the iToolab AnyGo coupon code shared in this post. It will enhance your overall experience, enabling you to play your favorite AR game(in a preferred region) efficiently, keep your identity hidden on the internet, and much more.
Latest Coupon Codes: Buy iToolab AnyGo Latest Version at Best Price
Now, the question is how to take advantage of the latest(2022) AnyGo discount coupon code? It is quite simple!
Simply copy and paste the following code before purchasing iToolab AnyGo to get 10% off the original price:
iToolab AnyGo Coupon 🛒🛒🛒
10% OFF iToolab coupon code for iToolab AnyGo
-10% 100%
How to Use Discount Coupon Code?
After you copy the discount coupon code and open the link above, here is the detailed guide on how to use and before purchasing:
Step 1 Copy the discount coupon code and fill it in the box at the bottom. Then click "Apply".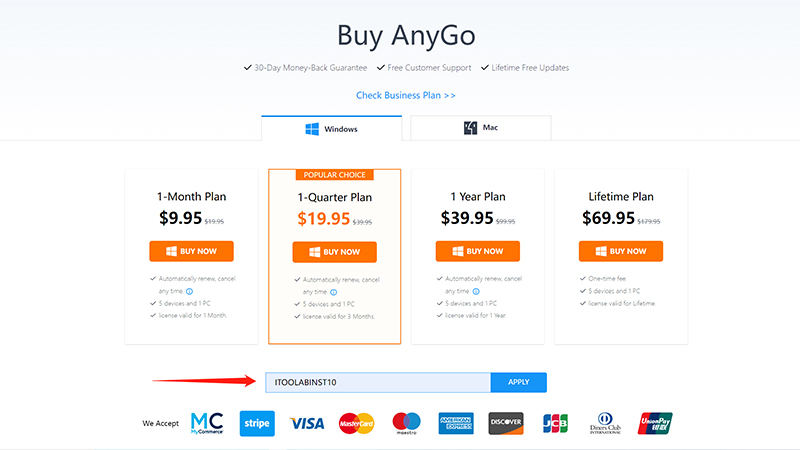 Step 2 Then the price will be deducted automatically. Select your desired plan and click "BUY NOW".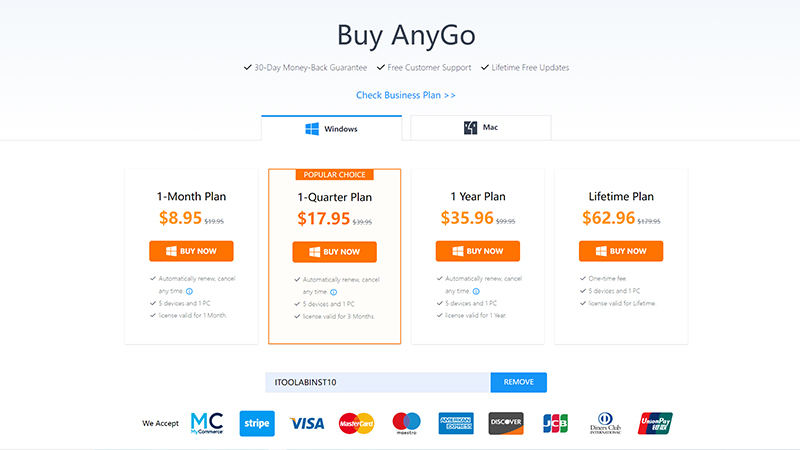 Step 3 Finally, please complete your bill information and pay it.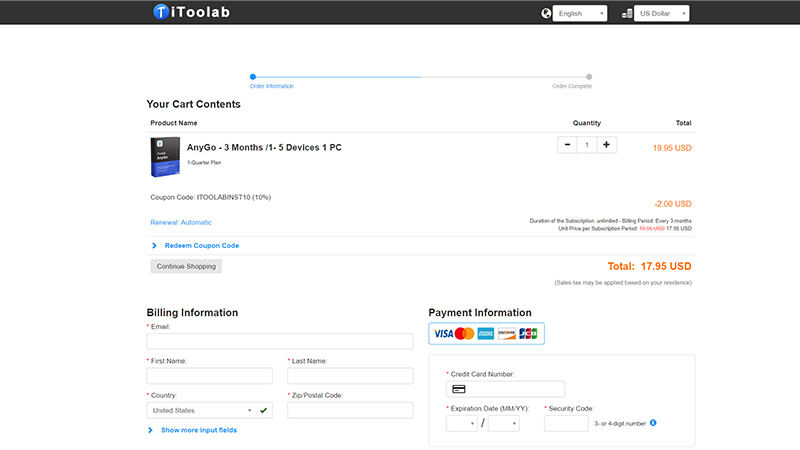 Why You Need to Choose iToolab AnyGo?
iToolab AnyGo enables you to change the GPS location of your iPhone to any destination in just 1 click! It offers a wide variety of impressive features for iOS users. Some of them are listed here. Check them out!
Video Tutorial
1. Play Location-based AR Games without Walking
The key element of AR games, such as Pokemon Go or Pikmin Bloom, is that you have to walk several kilometers daily to improve your level and unlock unique rewards. It is fun at first, but it quickly becomes a burden or bland, especially when you live in a remote neighborhood or have no fellow players nearby.
Well, if you do not wish to walk and still want to play every GPS-based game on your iPhone or iPad, then it is where iToolab AnyGo comes in.
You only have to connect the device to your desktop, launch the software, and catch Pokemon or collect Pikmin without doing all the hard work.
2. Different Modes to Fake GPS Movement
If you intend on walking a particular route while playing the AR games, then AnyGo is there to assist you in this. It offers the following three different movement modes to quickly ensure you get the rewards or meet the daily walking requirements:
2-Spot Movement
Setting up the program will allow you to set the start and end location, moving your GPS accordingly.
Multi-Spot Movement
If you wish to move around certain spots(prepare a walking route), then AnyGo will allow you to place as many pins you like using this feature.
Follow the GPX Route
If you want to skip the harder levels and just want straight-up rewards, then simply import your friends' GPX files to AnyGo. The program will simulate the movements.
3. Cheat Location to Anywhere on Social Media
Social media apps can be invasive as they can record your location(sometimes without you knowing). If you want to keep your whereabouts anonymous, you can teleport to a fake site with AnyGo, tricking all the social or location tracking applications. This way, your actual position will remain hidden from everyone.
Additionally, if you are living in an area where certain online services are inaccessible, then AnyGo can assist you in bypassing geo-restrictions. Once the program is enabled, you can open specific streaming platforms, apps, and media content blocked or restricted in your region.
4. Fake Location of Multiple iPhones Simultaneously
iToolab AnyGo isn't limited to a single iOS device!
It makes it possible to connect multiple iOS devices to your computer while faking the GPS coordinates and GPS routes. Also, you can take turns playing your favorite games on the connected iPads and iPhones.
How to Free Download And Register iToolab AnyGo?
Once you purchase the software after utilizing the AnyGo coupon code, you will receive a confirmation email containing your order number and the registration key/license. We recommend noting the information down.
Now, download the software to your respective Windows or macOS system and register using the saved license key. If you do not know the exact process, then check the following guidelines to complete the task quickly:
Register The Windows Version of iToolab AnyGo
Step 1 Launch AnyGo on the PC and head over to the top-right corner of the interface to click the Register button. The option is also available in the program menu(also in the upper right corner).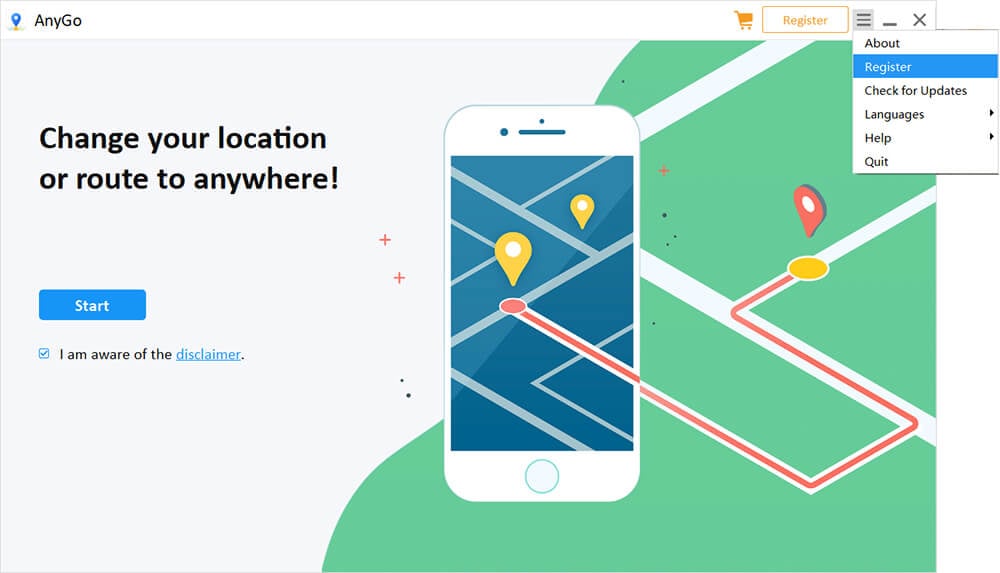 Step 2 Now, you will see the registration window. Enter the Licensed Email and Registration Code you had noted down earlier. Ensure you are typing the correct information.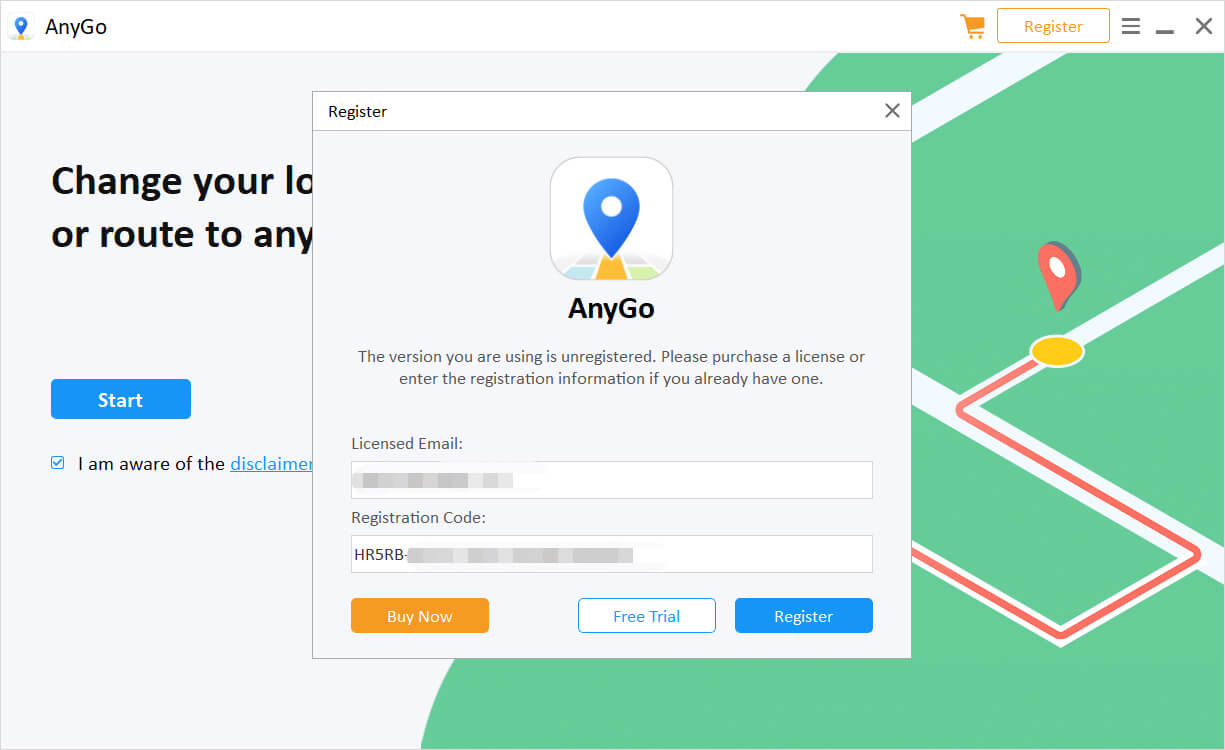 Step 3 Finally, click on the Register button, and you will be able to access all features of AnyGo to play games or keep yourself hidden.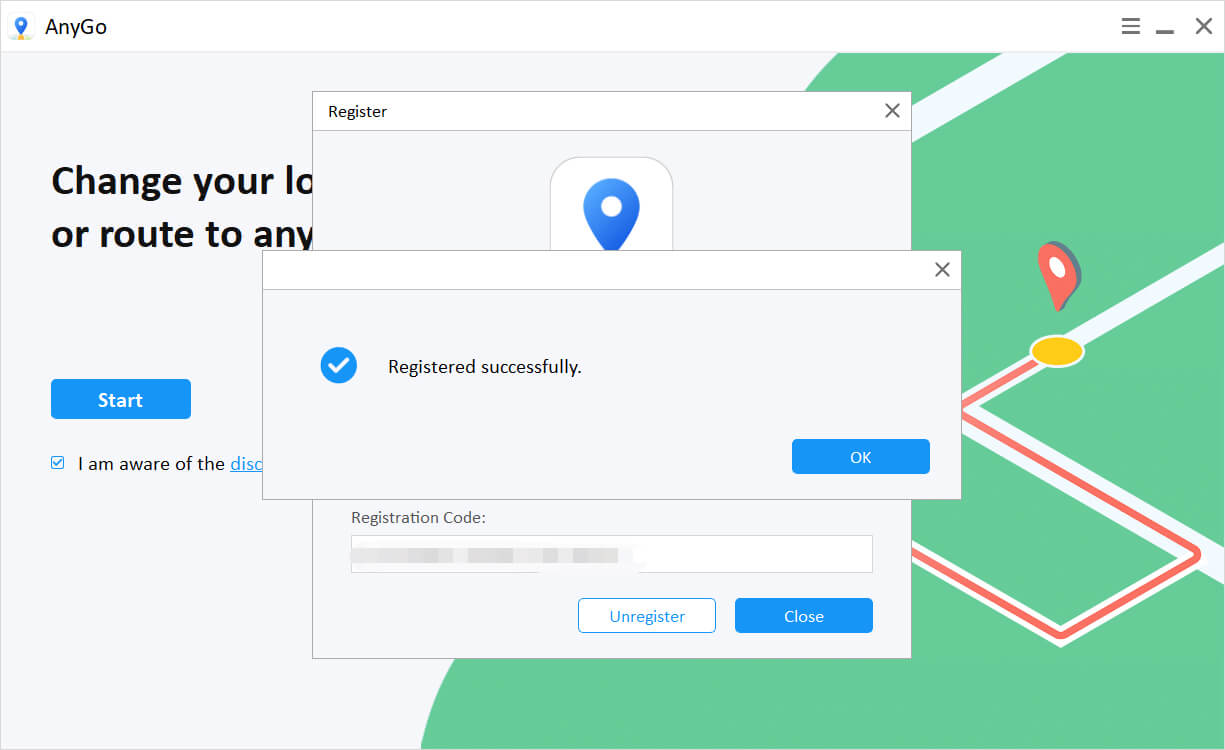 To clear the licensed key details from the software, click on the menu button, and select Unregister from the drop-down menu. That's it!
Register The Mac Version of iToolab AnyGo
Here is how you can register the software on Mac after availing the AnyGo coupon:
Step 1 Run the program on the Mac computer after downloading it, and click on the Key icon(accessible in the interface's top-right corner)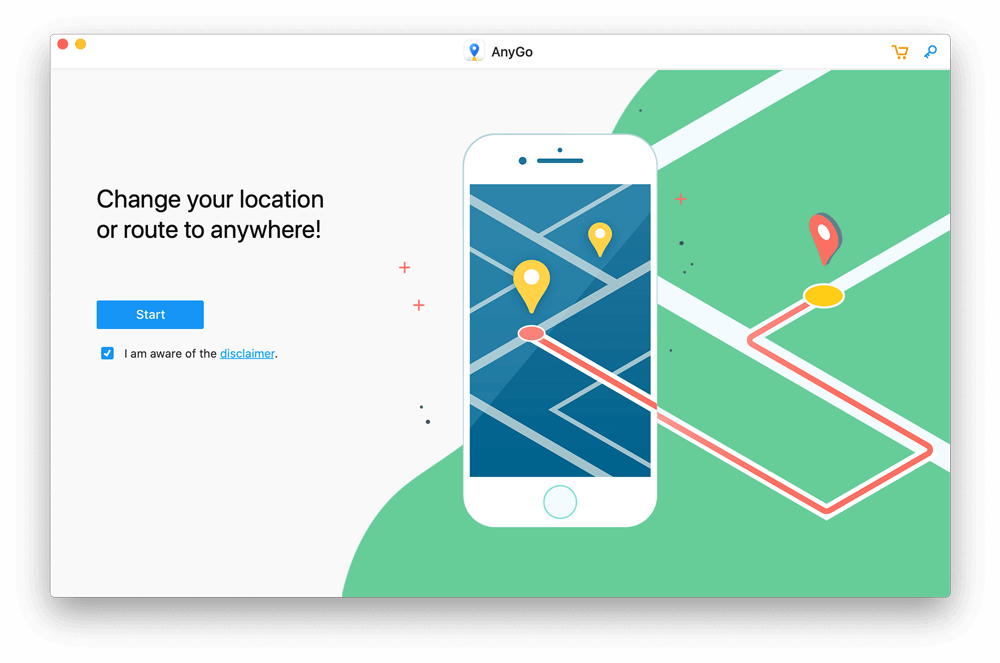 Step 2 The registration window will be visible. There you have to provide the Licensed Email and Registration Code that you received via email(prior to downloading the software).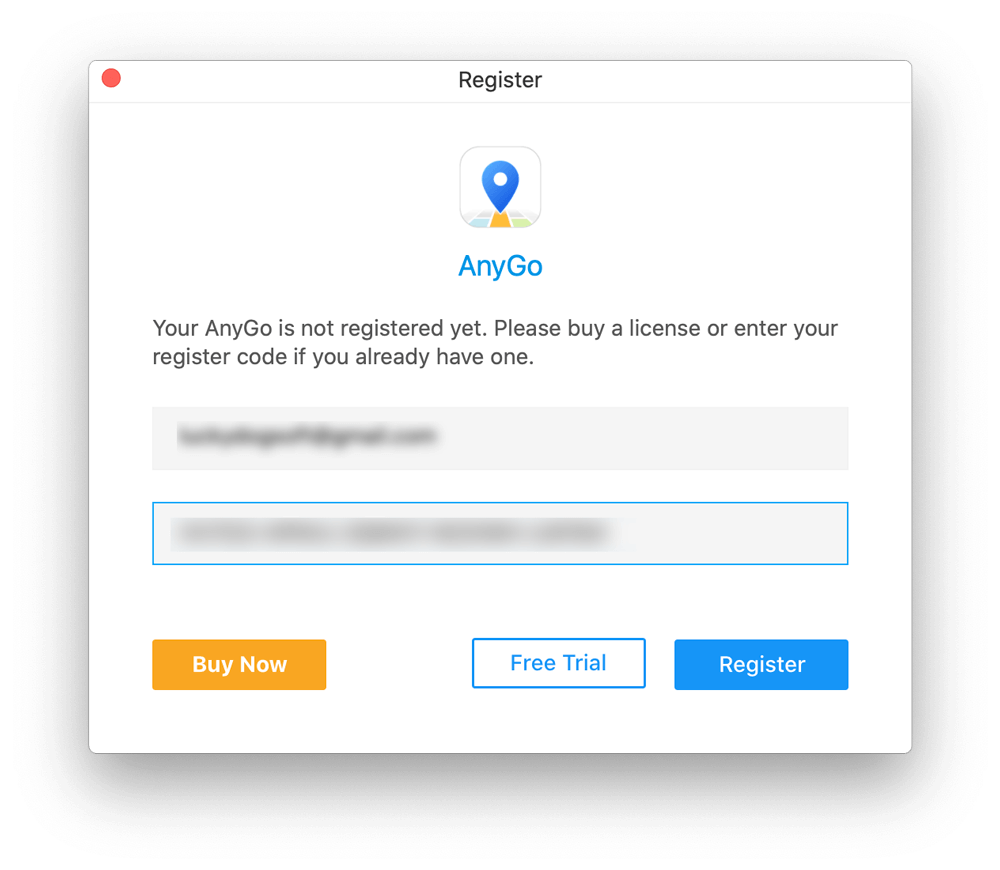 Step 3 Lastly, click on the Register tab to get listed successfully. Now, you can connect the iPhone to the Mac and teleport to any location you want to gain rewards in a favorite game or keep your identity private.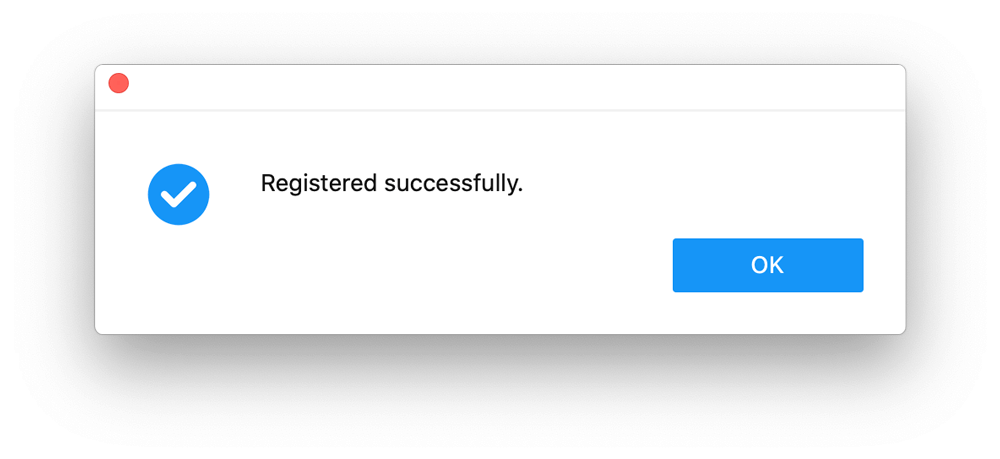 You can also clear the registration code information by clicking on the Unregister button from the AnyGo menu.
Conclusion
So, what are you waiting for? Quickly take advantage of the iToolab AnyGo coupon code offer and manage your privacy or play your favorite game(to level up without difficulty). You can also share this information with your fellow game players or loved ones(who share privacy concerns).
Simply copy and paste the following code before purchasing iToolab AnyGo to get 10% off the original price:
iToolab AnyGo Coupon 🛒🛒🛒
10% OFF iToolab coupon code for iToolab AnyGo
-10% 100%