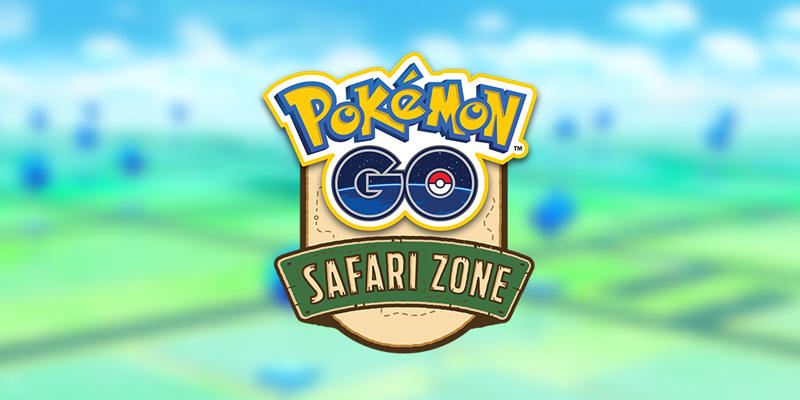 Pokemon Go is a famous game all around the world which allows you to collect Pokemon from various locations by going there. This gaming software provides different events every year in different countries. This year Pokemon Go Safari Zone event is coming. Many people don't have any idea about this event. Pokemon Go Safari Zone event is going to be held in Seville, Spain which is going to start on May 13, 2022, and end on May 15, 2022.
If you want to participate in this event but don't have any knowledge about the details, you don't have to worry at all. Because in this article, we are talking about all the details briefly about the Pokemon Go Safari Zone event. If you want to know the details and participate then read this article.
Part 1: What Is Safari Zone in Pokemon Go
If you don't know what is Safari Zone in Pokemon Go then the answer is it is an event of this game. The Pokemon Go Safari Zone has already occurred across the world which is a recurrent, ticketed, regional event. Throughout various countries within the Americas, Europe and Asia like Sweden, France, Spain, Japan, Germany, Denmark, and Taiwan, the Pokemon Go safari zone has been hosted. They give Trainers the chance to catch region-exclusive Pokemon that are not "native" to a region where the event is hosted is a common feature of Safari Zone events.
In the event area, there are Lure Modules installed in a vast number of PokeStops and an increased spawn rate of selected Pokemon and unknown. To encounter shiny variants of featured Pokemon, participants of Safari Zones as of 2018 had an increased chance.
Part 2: Pokemon Go Safari Zone Schedule and Tickets Information
In the mainline Pokemon games, Safari Zones are a regular feature and to allow Trainers in specific cities to take part in real-life Safari Zones alongside other players, Niantic has brought them over to Pokemon Go. At Parque del Alamillo in Seville of Spain, the first Safari Zone of 2022 is taking place. In Spain, it's the first event of this kind.
| | Early Access | General Admission |
| --- | --- | --- |
| Price | €26 | €21 |
| Location | Parque del Alamillo, Seville, Spain | Parque del Alamillo, Seville, Spain |
| Date | May 13 – 15, 2022 | May 13 – 15, 2022 |
| Time | 9:00 am – 6:00 pm | 12:00 pm – 6:00 pm |
In 2022, Liverpool, Philadelphia and St. Louis were the countries where three separate Safari Zone events took place. In Seville of Spain, it costs €21 for a regular ticket for the Pokemon Go Safari Zone. Again the same event costs €26 to get an early-access ticket. You can access gameplay from 12 pm to 6 pm each day with regular tickets and you can access gameplay from 9 pm to 6 pm each day with early-access tickets.
All tickets are available for purchase here.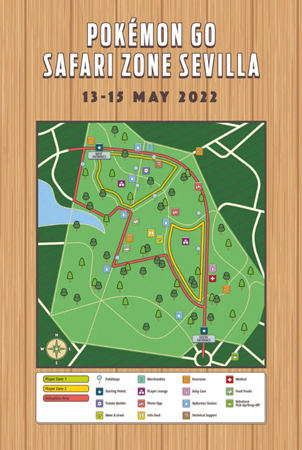 Part 3: Safari Zone Seville Featured Pokemon
From 13-5-2022 to 15-5-2022, the Pokemon Go Safari Zone will be taking place in Seville, Spain. During the event, Seville's Parque del Alamillo will be transformed into a Pokemon Go paradise by Niantic. To be a part of Spain's first-ever Safari Zone event, you can join at Parque del Alamillo from Friday, May 13, 2022, to Sunday, May 15, 2022.
The Safari Zone event will allow the participating Trainers to encounter a plethora of Pokemon that embody the spirit of Seville's fabled founder: Hercules. The first major Pokemon Go Safari Zone event of the year in Seville. The debut of Shiny Corphish is the main highlight and it is available for the first in Pokemon Go.
Pokemon Go Safari Zone: Seville has a lot of unique attractions like you will be able to meet and greet with Pikachu and Eevee, Meet-ups with your idol creators, opportunities for fun and photo, etc. Trainers who will participate in this event will be able to catch Pokemon such as Pikachu, Machop, Ekans, Ponyta, Unown, Mareep, Roselia, Solrock and many more.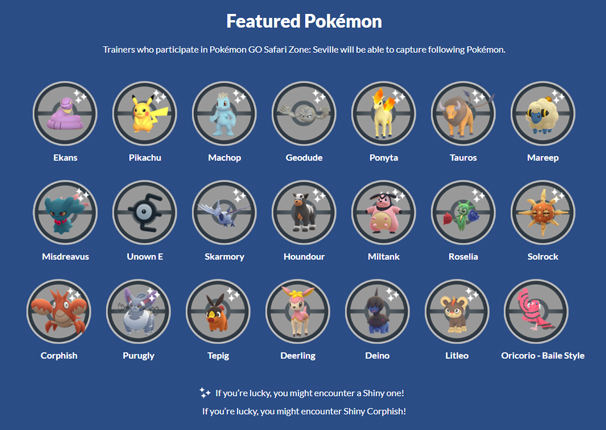 Part 4: Shiny Corphish and Crawdaunt
One of the most exciting news about safari zone Pokemon Go is, that there will be Shiny Corphish and Crawdaunt at Seville Safari Zone. These are famous as Ash had a Corphish at the time of his adventure in Hoenn. Also, Crawdaunt is popular for Team Aqua Grunt as they use it for battles. Corphish, a pure water type evolves into water dark type Crawdaunt and they are known as the "Ruffian Pokemon" and "Rogue Pokemon".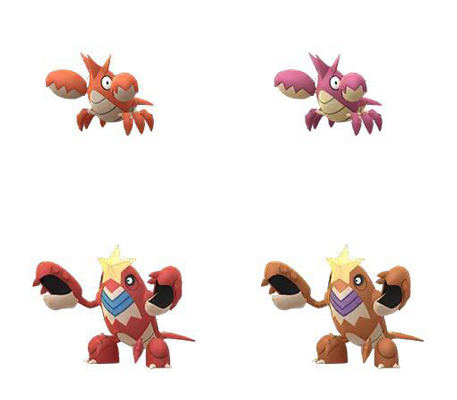 Part 5: How to Spoof Location to Safari Zone without A Ticket
iToolab AnyGo is the best location spoofing software that allows you to spoof your GPS location on your iPhone/iPad easily. You can play all LBS games like Pokemon Go without going anywhere from your home by using this application. It lets you pause and resume your movement anytime you want.
It has multiple modes to spoof GPS location like following the GPX route, 2-Spot movement and Multi-Spot movement. You will be able to set the start and end location in this program. And allows you to spoof GPS location in your iPhone with just one click and prank your location with your family members and friends.
🏆 Key Features:
✅ Supports faking GPS location in multiple iPhones at the same time.
✅ Simulate walking, cycling or driving at a fixed or variable speed.
✅ Doesn't need any technical expertise to use this program.
✅ Gamers can use a joystick or keyboard to control GPS movement direction.
Steps to Spoof Location to Safari Zone without a Ticket:
Step 1 To start the process, you need to connect your iPhone to your PC and after that tap on "Start" from the program's main window.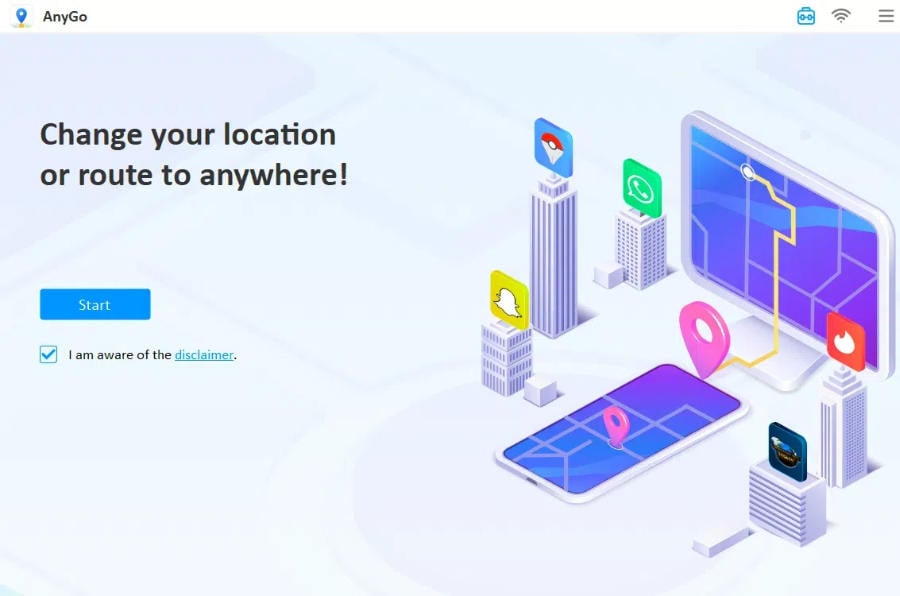 Step 2 Your current location will appear on the map on the next page. Check if the location is correct or incorrect. If it is wrong then to get the correct location, click on the "Center On" icon.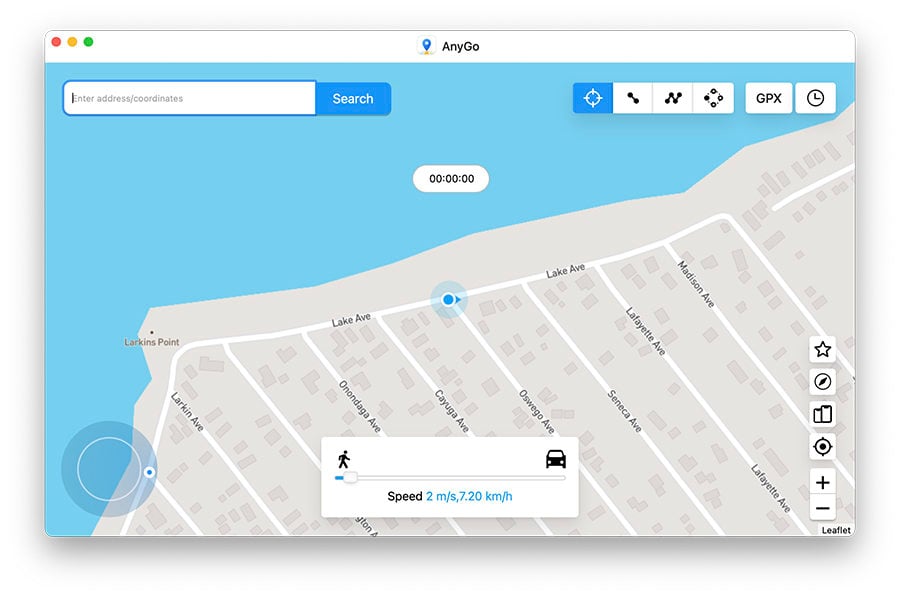 Step 3 Now you will find the "Teleport" icon in the upper-right corner of the screen. Once your find it, tap on it and put it in the location where you want to teleport. Then click the "Search" option.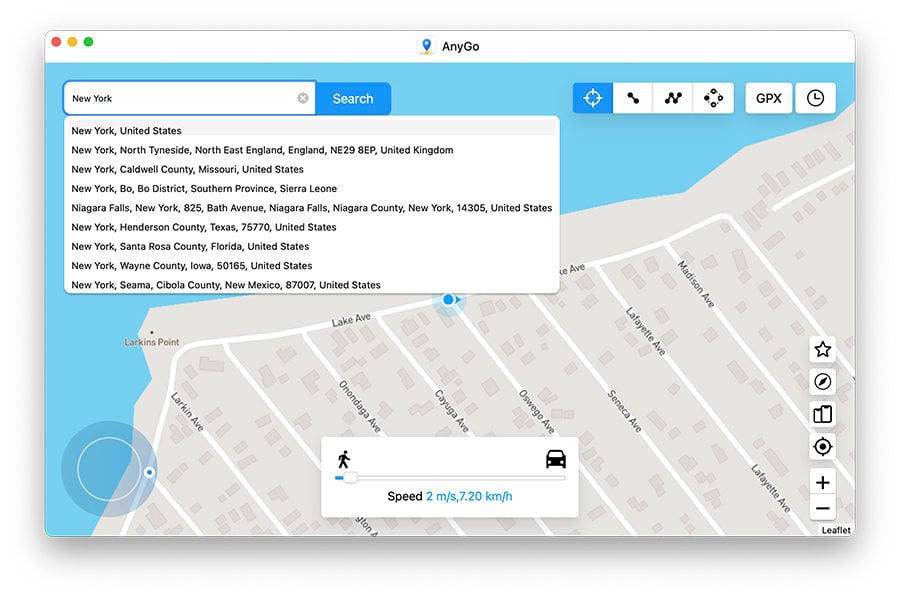 Step 4 One of the best features of this software is that it will automatically save your new desired location. If you are done with everything, tap on "Go" to teleport.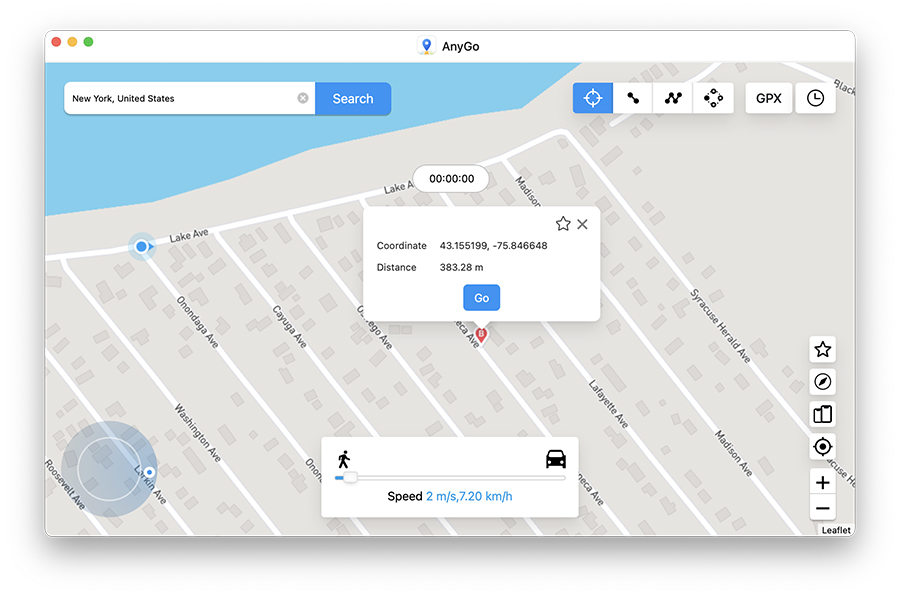 Conclusion
In this article, we have talked about all the details of Pokemon Go Safari Zone. If you want to participate in this event, you can also do it with a ticket. But if you don't want to buy a ticket but still want to participate then we would highly recommend you to use iToolab AnyGo software. It is one of the best location spoofing programs with rich features and also it allows you to participate in the Pokemon Go Safari Zone event without having any ticket.
Spoof GPS Location on Your iPhone/iPad
Change the GPS location of your iPhone to any destination.
Multiple modes to fake GPS movement.
Simulate walking, cycling or driving at a variable speed.
Spoof location of multiple iPhones simultaneously.