When you have the latest Huawei phone in your hand, you can't resist exploring new possibilities to get maximum value from your device. You download new apps, Android launchers, etc. but most of these apps bring bugs and security threats to your phone that might not fix without a factory reset.
But if you reset your Huawei phone without removing your Huawei ID, you will encounter the Huawei activation lock. Your phone will be stuck in a loop, asking for the activation credentials, and will only let you in when you enter the correct logins.
Moreover, if you decided to sell your phone, you should remove the activation lock first. But If you don't know how to remove the Huawei ID without a password, then read this guide.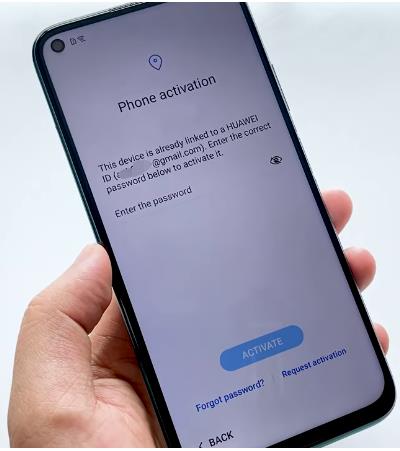 Part 1: What Is Activation Lock on Huawei?
Huawei activation lock is specifically designed to prevent unauthorized access to your device. This feature helps to keep your personal information safe and secure in case your phone is lost or stolen.
But remember! Once the Huawei activation lock is activated on your device, it cannot be turned off until you delete your Huawei account. This means if you forget your login information, you can't use your device anymore so make sure you remember them.
Part 2: Is It Possible to Bypass Huawei ID?
Yes, it is completely possible to bypass Huawei ID using the latest free methods, techniques, and tools. All you need to do is look for your phone's compatibility first to make sure the method works for you and then pick the best one from the section below.
Part 3: How to Remove Huawei ID without Password?
Here comes the most awaited section where you will learn how to remove your Huawei ID without a password. I am going to share three proven solutions here, check which one works best for you.
3.1 Delete Huawei ID via Settings
Want to delete your Huawei ID and give your Huawei phone away but forgot the Huawei ID password? Then follow these steps to fix it.
1. Go to Settings of your phone.
2. Tap on your Huawei ID account.
3. Navigate to Account security – More – Security center – Delete account.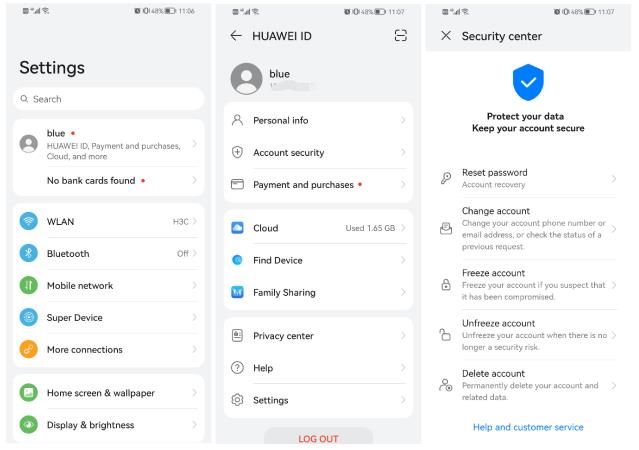 4. To delete the Huawei account, you need to enter the password for your Huawei ID. Since you have forgotten the password, tap the "Forgot password?" option.
5. Then you can reset a new password with your email address or phone number.
After resetting, you can delete your Huawei ID with new password.
3.2 Factory Reset Your Huawei Phone
Before proceeding to factory reset, it is important to back up important data on your device that you don't want to lose such as photos, videos, or documents. Once you are done with the backup, follow the steps wisely.
1. Hold the Power key until the Power off option appeared. Tap Power off.
2. Press the Volume Up+Power keys, and as you see the Huawei logo, release the Power key while keep holding the Volume Up button.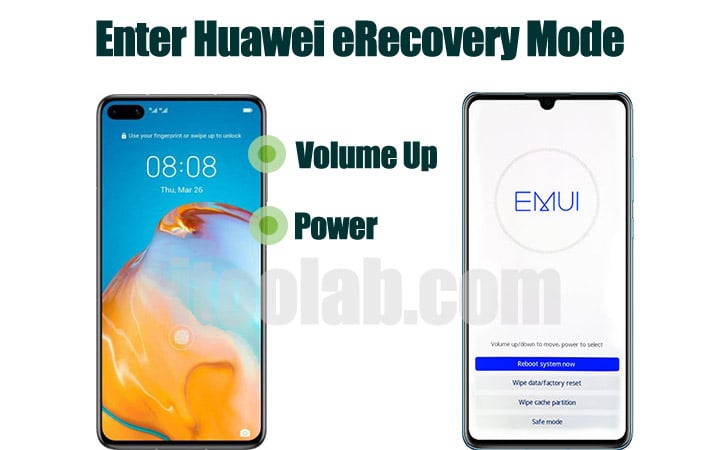 3. Tap the Clear data option that comes up in a new window.
4. Choose the Factory reset option and then type Yes in the given top bar, once you have done it, select again the factory reset option and the device will initiate the process.
5. As the reset option is finished, click on Go back and click Restart to turn on your phone.
6. Set up your device.
Note: After performing the factory reset, you need to create a new Huawei ID so you can access the phone.
3.3 How to Remove Huawei ID After Factory Reset
When you perform a factory reset on a Huawei phone, some devices show a phone activation screen after resetting with the message "This device is already linked to a Huawei id".
So if you are the real owner of your phone you can bypass the activation screen using Forgot password method or by requesting the activation option. To proceed with this request you should have a phone purchase proof receipt, package, and phone number but if you bought a second-hand phone and you are unable to reach out to the real owner for credentials, you need a tool to remove Huawei ID.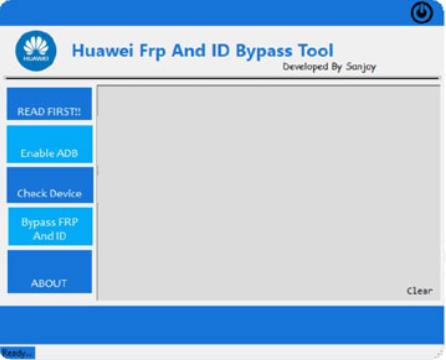 1. To proceed, download the Huawei FRP & ID Bypass Tool on your PC and operate it on your PC. Connect your Huawei phone to your computer and follow the steps mentioned below.
2. Run Huawei FRP & ID Bypass Tool.exe as administrator.
3. Click on enable ADB option, then wait for 15 seconds.
4. Now, reboot your Huawei device, and you will see a pop-up of USB Debugging on your screen, allow ADB and click Check Devices.
5. Choose the option Bypass FRP & ID to remove FRP lock from your device.
Extra Tip: How to Remove Huawei Screen Lock without Password
Besides Huawei ID lock, Huawei users can also be locked out of their devices if they forgot the lock screen password. If that's your situation, iToolab UnlockGo (Android) can't wait to help you. The tool has years of experience unlocking Android devices successfully and securely in a short time.
UnlockGo (Android) – All-in-one Unlock Tool
Remove all types of screen locks, including password, PIN, pattern, fingerprint and face recognition.
The tool is easy to use. You can remove the screen lock within minutes even if you aren't tech-savvy.
In addition to Huawei phones, it can also unlock Huawei tablets.
To remove the Huawei screen lock, download iToolab UnlockGo (Android) tool on your PC and follow these steps.
Step 1 Open UnlockGo (Android) on your PC and then choose Remove Screen Locks option, click Start, and connect your phone to your PC using a USB cable.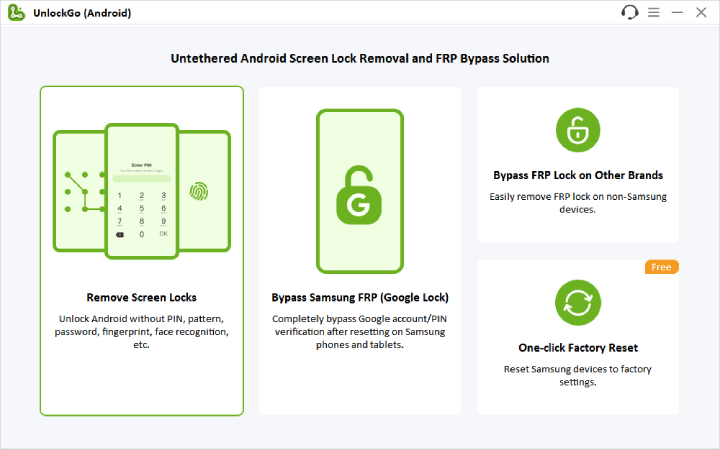 Now confirm your device brand from the given list.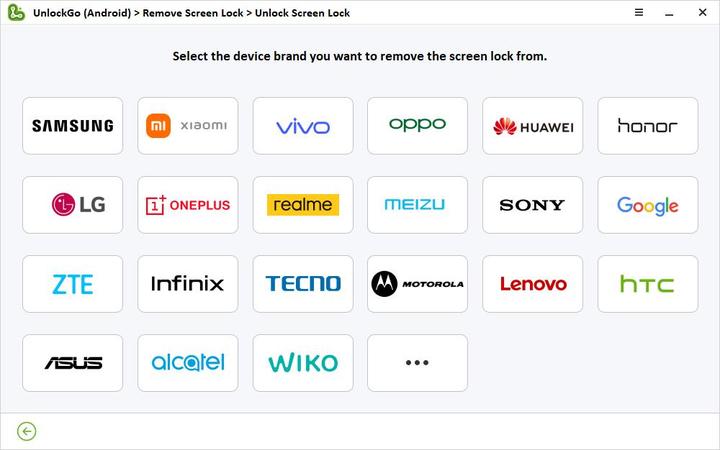 Step 2 Put your Huawei phone into recovery mode by following the guidelines provided by UnlockGo (Android). When your device successfully entered recovery mode, follow the instructions on your screen to unlock the Huawei screen lock.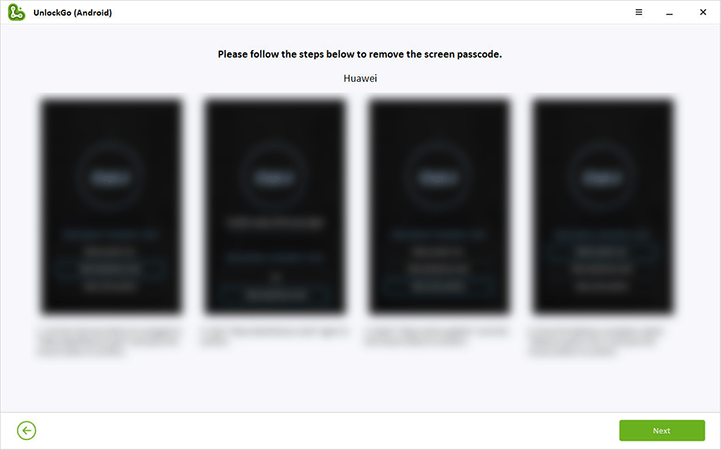 Step 3 Now, just restart your device to set up it.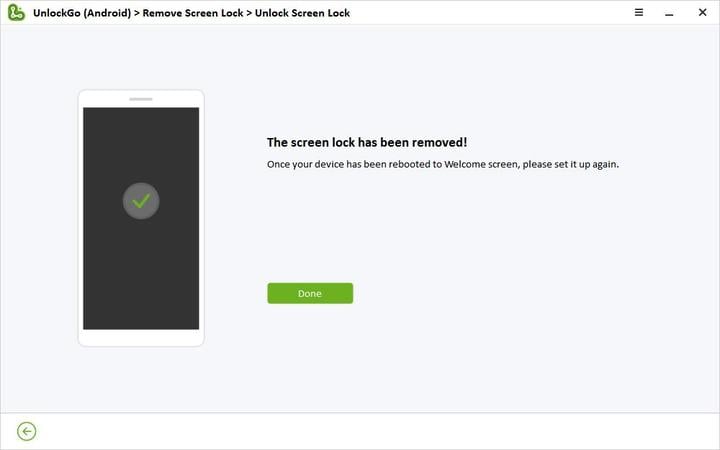 So, if you are now ever locked out of your Huawei device and have UnlockGo (Android) installed on your PC it will take a moment to remove your phone's lock screen without asking password.
Conclusion
Huawei activation ID plays an important role by blocking access to your phone in lost or theft cases. But you need to remove it sometimes after a factory reset or if you want to sell your phone.
I hope this article will guide you clearly on how to remove a Huawei id without a password. Moreover, if you want to remove the lock screen in a go, try iToolab UnlockGo (Android) because it gives you the confidence to bypass screen locks yourself without any technical assistance.