"Which location changer is the best? I want to spoof my GPS to preserve my online privacy on an iPhone? Is it possible? Also, can I fake the position on the map on an Android?"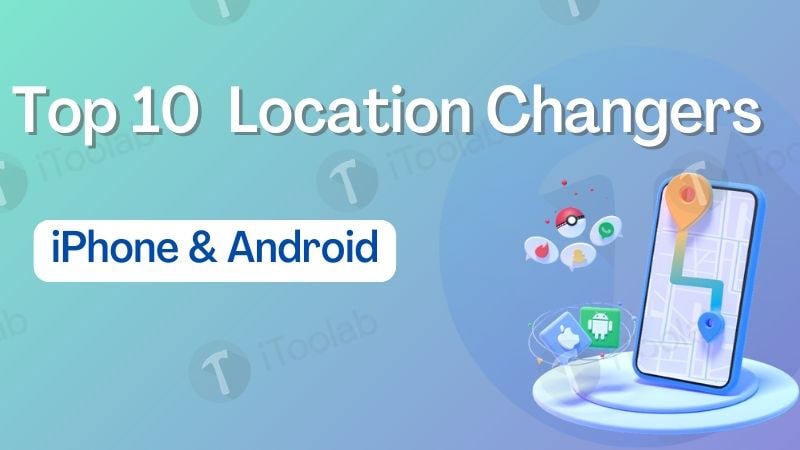 Nowadays, finding an application or program that does not use your location is impossible. So, how to trick such apps? You can use a location changer to pretend that your device is positioned in another place. We have discussed the top 10 apps for iOS and Android here:
Why Should You Need A Location Changer?
There are a few benefits to spoofing your GPS location on your device. Check them out:
1. Playing Location-based Games
So, games like Pokemon Go and Pikmin Bloom access your phone's GPS to ensure you can unlock the basic features to play. You can spoof your location to play the game elsewhere and explore new things.
2. Hide Your Location
A location changer keeps your location hidden, and if anyone is stalking you online, they will only know about your fake position that you have been using via the service.
3. Unlock Region Restricted Content
You can bypass geo-restrictions with these tools, enabling you to watch a favorite show that isn't available in your region for various reasons.
4. Trick Friends
Also, these tools let you have some fun, such as tricking your family members and friends that you are in another part of the world.
Top 5 Location Changers for iPhone
Here are the 5 best iPhone location changer tools you can enable to fake your whereabouts on the internet:
1. iToolab AnyGo
The most recommended location changer for iPhone for you is iToolab AnyGo, which offers a user-friendly yet potent interface to hide your GPS online to trick dating apps, play games elsewhere, and, most importantly, control your privacy. There is no need to install any third-party app or jailbreak your iPhone to utilize this platform. Simply install it on your Windows or Mac computer and instantly jump to any region or part of the world. AnyGo works well with all active iPhone models and iOS versions, including the ones released this month! So, how to use this handy software?
iToolab AnyGo – The Best Pokemon Go Spoofer in the World
Works well with LBS games and apps such as Pokémon GO.
Simulate walking, cycling or driving at a variable speed.
Spoof location of multiple iPhones simultaneously.
Support all iOS devices and versions including iOS 16.
Friendly to use and super easy for everyone.
Just check out the steps listed below:
Step 1 Launch AnyGo on the computer, and at the same time, connect your iOS device to it using a USB cable. On the program's interface, click the Start button.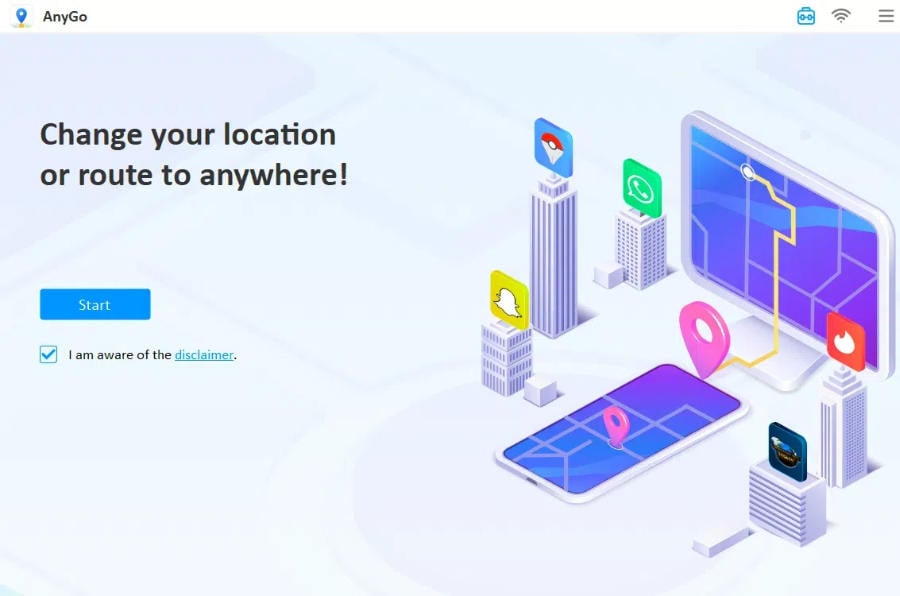 Step 2 Click the Teleport button next, and enter the area you want to go to in the Search Bar. Finally, click Search!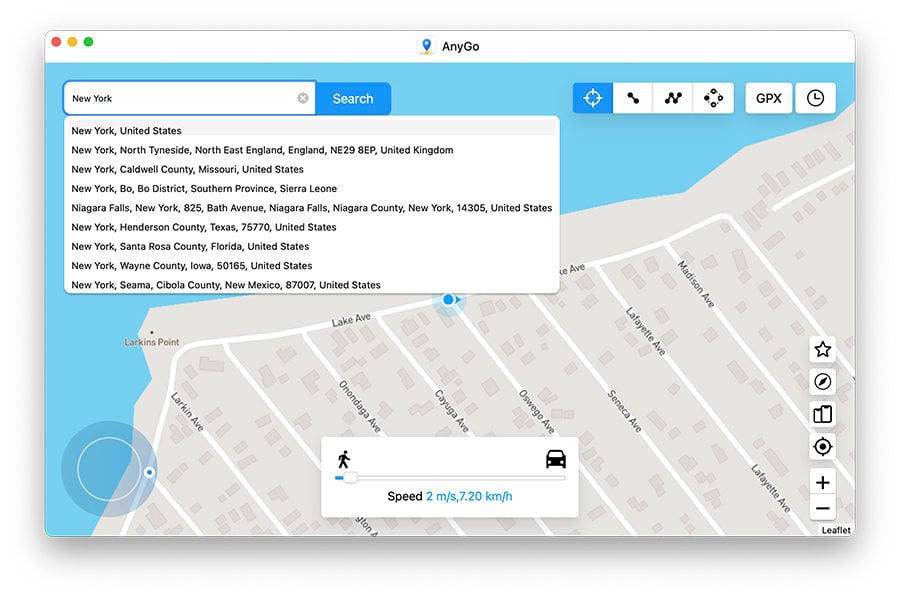 Step 3 Hit the Go tab to teleport your device virtually to the entered location. That's it!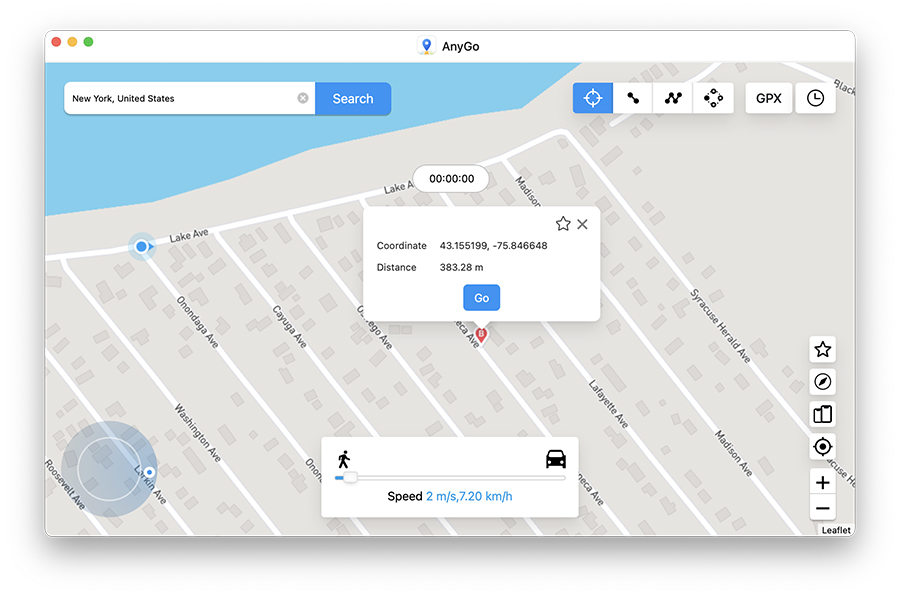 This spoofing tool is cost-effective and also allows you to upload a GPX file related to popular games to play them conveniently. Also, you can change multiple iPhone locations at the same time!
2. iSpoofer Location Spoofer
Whether you want to catch rare Pokemon in another country or check out the latest local deals from a different city, iSpoofer Location Spoofer makes it easy and fun to change your position on the iPhone.
🙂 Pros:
Various spoofing modes and features.
Let's you upload a game's GPX file.
🙁 Cons:
Expensive.
It doesn't work with iTunes.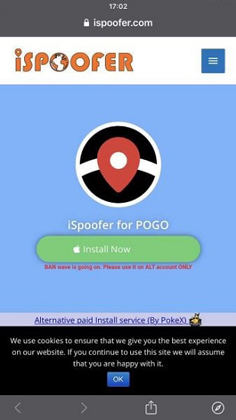 3. iTools Location Changer
ThinkSky's iTools is a desktop application that can modify your iPhone's GPS location. Moreover, it readily works on a standard Windows and macOS system while offering useful features for easy location spoofing.
🙂 Pros:
No jailbreak needed.
Joystick navigation available.
No requirement to install any app.
🙁 Cons:
It doesn't support the latest iPhones, starting from iPhone 12.
Complicated for beginners.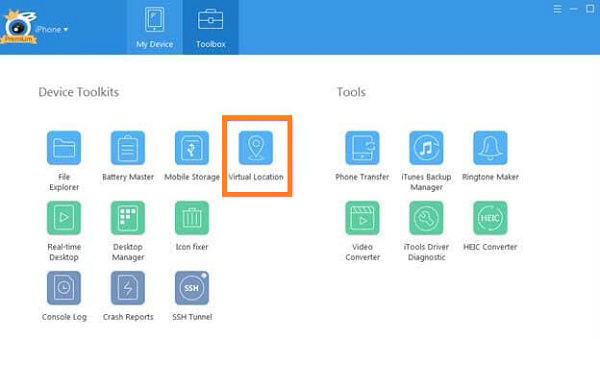 4. Fake GPS Location Tool
This handy app lets you change your position on the map with just one click. You can easily access any city, country, or spot worldwide.
🙂 Pros:
Accessible on the App Store.
User-friendly.
🙁 Cons:
It might not work on platforms like Pokemon Go.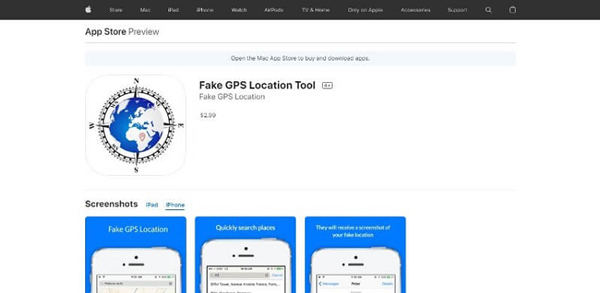 5. iTeleporter Location Spoofer
Whether you aim to spoof your location to date on Tinder or catch rare Pokemon on Pokemon Go, iTeleporter will enable you to do that, no matter what model of iPhone you use.
🙂 Pros:
Works without any computer.
No jailbreaking needed.
🙁 Cons:
It requires an official dongle to work.
Complicated to use.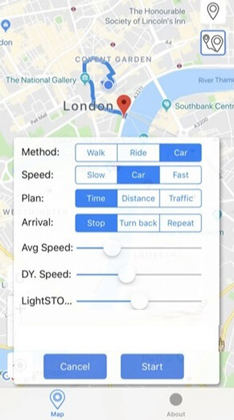 Top 5 Location Changers for Android
Spoofing location on an Android device is relatively easier compared to iOS. Why? Well, mainly, you can access dedicated apps straight from the Google Play Store. Whereas Apple App Store prohibits such apps.
Check out the best location changer for Android:
1. GPS Emulator
Using the GPS Emulator app, you can make any location in the world your default region, allowing you to play Pokemon Go or use dating apps without getting detected.
🙂 Pros:
Comprehensive interface and features.
Easy to use.
🙁 Cons:
It lags and crashes frequently.
Resets the location instantly due to inactivity.
It is not free.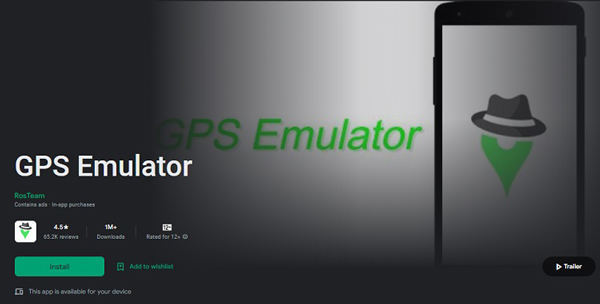 2. Fake GPS Location – GPS JoyStick
Fake GPS Location is a great location spoofing app for Android that you can use to easily change your location without needing to root your phone. Moreover, you can navigate the map using the overlay joystick control. Also, it lets you customize your walking speed.
🙂 Pros:
Handy cooldown feature to conveniently play Pokemon Go.
Free.
🙁 Cons:
It may share your data with third-parties.
The app is not encrypted.
Intrusive ads.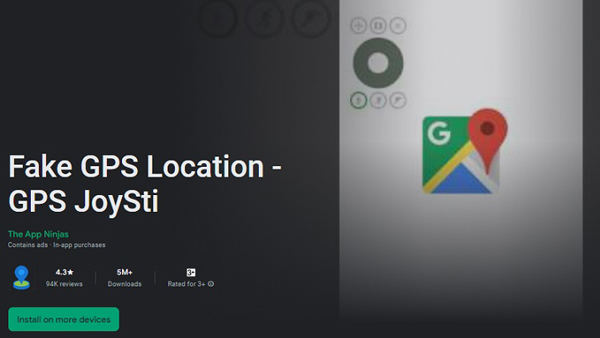 3. Fake GPS location – Lexa
Fake GPS is a widely recognized application to manage your location settings. If you want to play Pokemon Go to access new features and Pokemon or to find the love of your life using dating apps in a different part of the world, this app works wonders.
🙂 Pros:
Easy to use.
Best for streaming apps.
🙁 Cons:
Unresponsive customer support.
Contains bugs.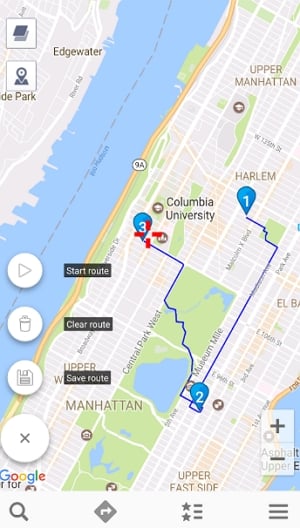 4. VPNa – Fake GPS Location
This free-to-use application is definitely not a VPN but a proper location changer that allows you to make your Android phone jump to any part or region of the world in a few seconds.
🙂 Pros:
🙁 Cons:
Too many pop-ups and ads upon startup.
It doesn't 100% work.
Requires you to uninstall Google Play Services.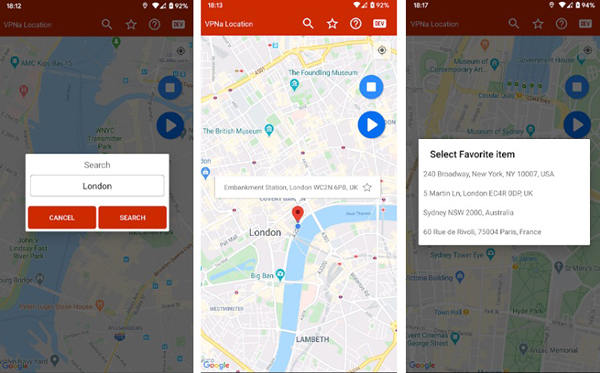 5. Fake GPS 360
Fake GPS 360 is perfect if you intend to prevent apps from accessing your actual location on Android. Beyond that, you can bypass geo-restrictions on any streaming app and even play Pokemon Go in a preferred neighborhood.
🙂 Pros:
Handy joystick feature.
Best for Pokemon Go
🙁 Cons:
Keeps on crashing.
Invasive ads.
Incompatible with some devices, mainly with Android 6.0 or older versions.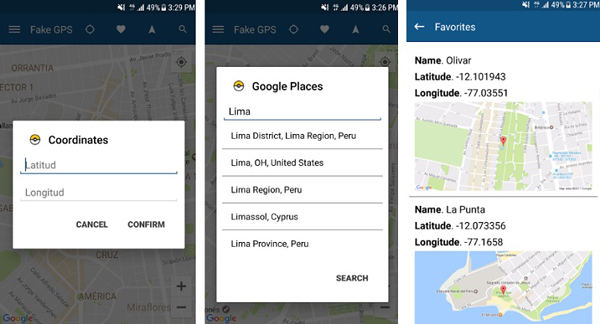 Summary
This article discusses 10 cross-platform location changer apps that can spoof your GPS to an area of your choice. These are some of the best online services, which we feel will help you not only play Pokemon Go in a different place but also to date wherever you want, all while preserving your privacy. However, when it comes to iOS spoofing, there is no better option than iToolab AnyGo, due to its interactive interface and easy-to-read map.