There are many different ways in which you can fake your location. Android phones have a built-in feature of Mock Location, which can be used to change the location of your device. It works perfectly well, but it is not reliable in some cases. Therefore, users look for other methods that they can use.
There are also third-party applications for spoofing the location on Android and iOS. These apps are available for desktops as well as smartphones. In this article, we will discuss various applications that you can use to fake GPS without Mock Location.
What Is Mock Location?
If you have an Android device, then you might have come across a hidden feature of the mock location. Mock Location is a setting that allows you to change your current location to any place you like.
Initially, when the Mock Location was developed, its purpose was to change the location to test certain parameters. However, this feature is now abused by users to fake their location to access region-restricted content. The option of Mock Location resides under the feature of Developer's Options.
The mock location has a few advantages as well. For example, it can help you avoid leaking information and exposing your privacy. Secondly, there are AR games that require GPS movement, which can be faked using Mock Location. Lastly, there are also certain apps like Tinder and Bumble that help you connect with people based on your location. With Mock Location, you can also alter the settings of these apps and take advantage.
The Best Way to Fake GPS without Mock Location
Android users have the privilege of using Mock Location, but iOS users can not use this feature. For iOS users, we have a more efficient tool which is iToolab AnyGo. This is an incredible desktop application that has been designed specifically to help millions of iOS users in faking their GPS location. It is a full-proof spoofing tool using which you can change your current location to any part of the world with ease.
Best Location Changer for iOS/Android
168,282 people have downloaded it.
Change GPS location on iPhone/iPad in clicks (No Jailbreak).
Simulate GPS movement along any custom path with joystick.
Collect and import popular GPX route files for next use.
Mock GPS location on up to 15 devices simultaneously.
Works well with location-based social apps and AR games.
Fully support the latest iOS 16/Android 13.
Here is how you can change your location using iToolab AnyGo.
Step 1 Download and install iToolab AnyGo on your computer. Open the tool and connect your phone to the computer with the help of a USB cable. Then click on the "Start" button.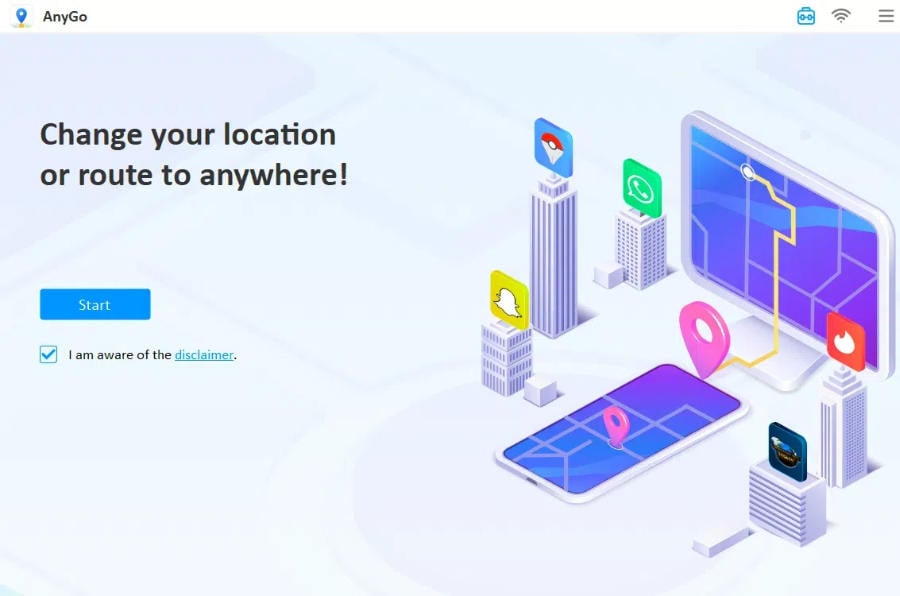 Step 2 The tool will then show you your live location. click on the teleport icon in the top right corner. Enter the location where you would like to teleport, and it will show all the similar locations. Choose any location that you like.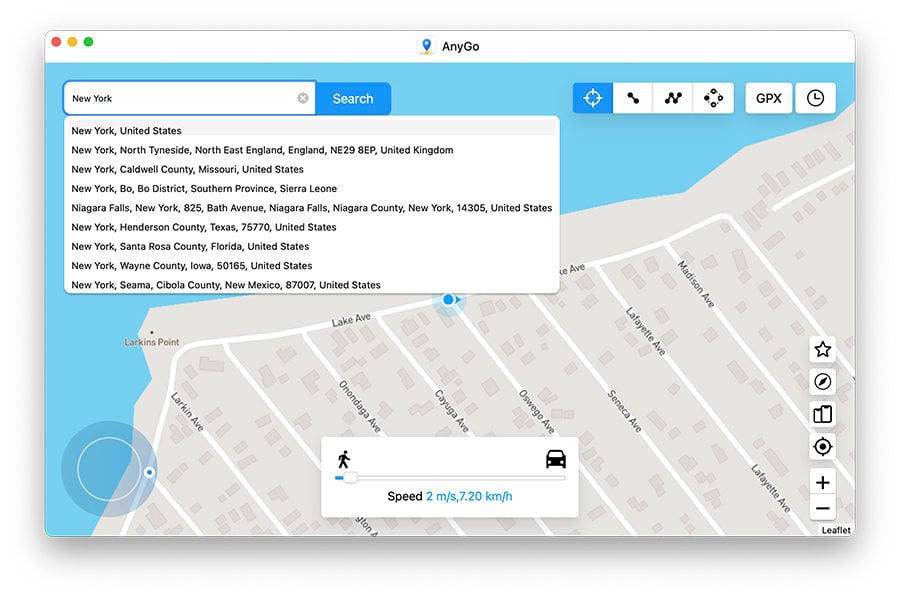 Step 3 Select the location and click on "Go". It will take you to that specific location in no time. Before clicking on Go, you can also check the coordinates to be sure of your new location.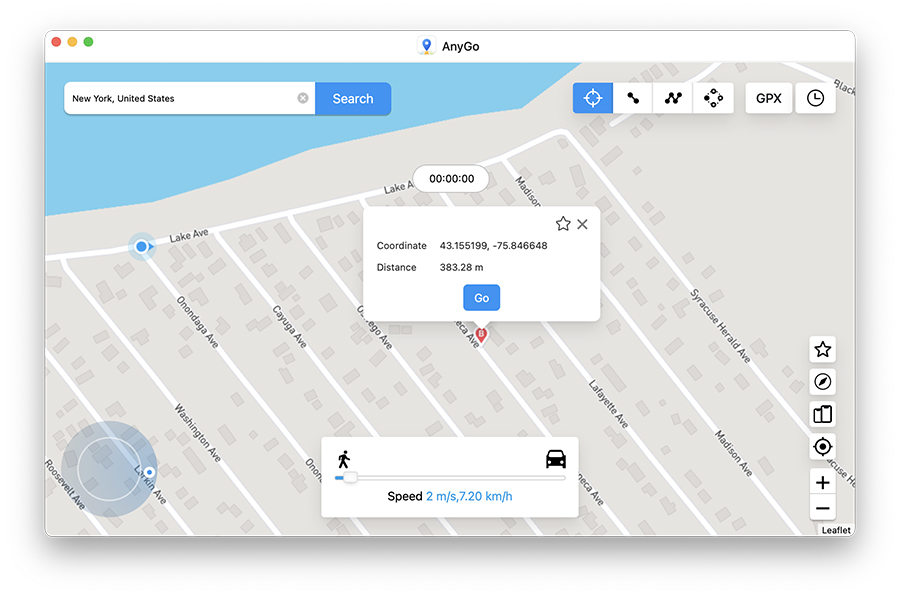 Other Fake GPS Apps without Mock Location
Here are the instructions on how to fake GPS apps without mock location on different ways.
1. VPNa – Fake GPS Location
If you don't want to use Mock Location on your Android device, you can go for VPN apps. You will be able to fake GPS without Mock Location enabled. Such an app is VPNa. It allows you to fake your location, and while you are using it, it systematically changes the location of your Android device. No app can identify that you are using VPN and faking your location. This app doesn't require you to root your device. It saves the locations and also sets a new location in no time. However, it contains ads and doesn't have a joystick option.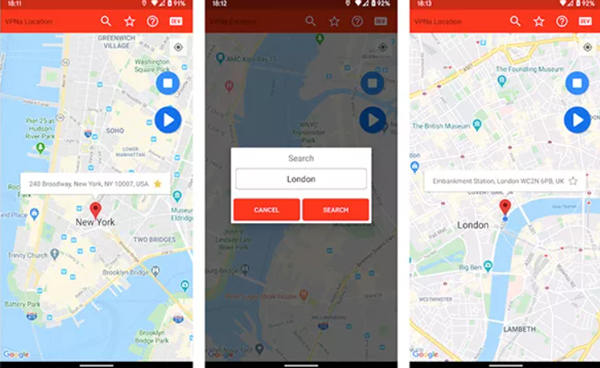 2. Fly GPS
If you have ever tried to spoof your location on an Android device, then you must have come across Fly GPS. It is a well-known app and provides you with all the options required for changing the location of your Android phone. It also has a joystick that serves multiple purposes. You can switch to a new location with a joystick in no time. It allows you to search for different locations simultaneously. However, this app also contains ads, and sometimes the search option doesn't work.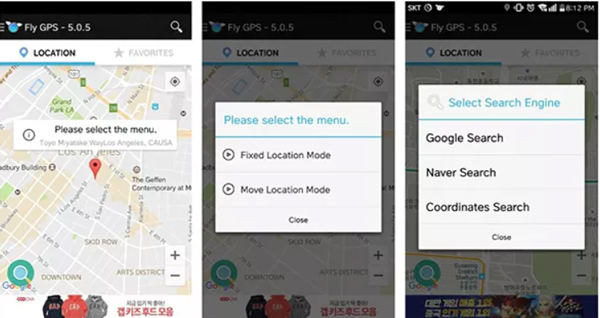 3. Fake GPS Run
Another app that you can find on Play Store to change GPS location android without Mock Location is Fake GPS Run. This app is easy to use and doesn't require any technical adjustments to be made. It doesn't use Mock Location, nor does it requires you to root your device. With just two taps, you can change the location of your phone. You can also change the update interval time and find the location by entering coordinates.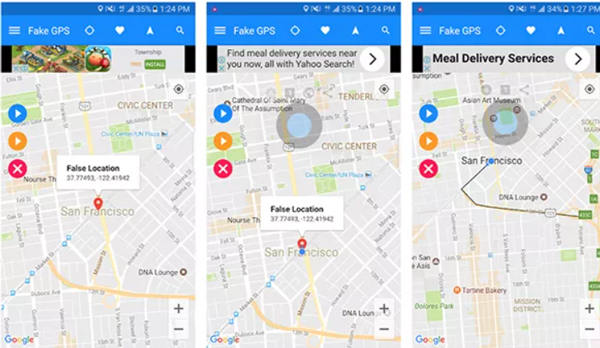 4. Hola – Fake GPS Location App
A perfect app to change your location and enjoy region-restricted content on your Android device is Hola. You can select any location in the whole world and change your location to that. It is a user-friendly app with easy-stop location spoofing. But it drains the battery of your device and also cannot save your location.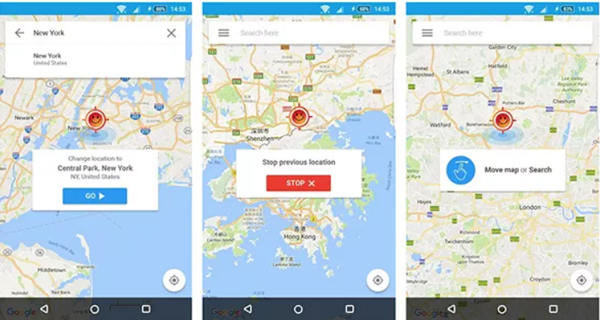 Also Know: How to Enable/Disable Mock Location on Android
If you want to enable/disable Mock Location on your Android device, then you can find this option in the Developer Options. To access the Developer Option, you can go to "Settings" on your Samsung device and tap 7 times on Build Number. It will enable the Developer Option. Inside Developer Options, you can find the option to enable or disable mock location. This method is almost the same in all Android devices.
In Xiaomi, you need to go to "Settings > About Phone > MIUI Version", tap on it 7-10 times to enable Developer Options, and follow the same instructions to enable/disable mock location.
Conclusion
In this article, we have discussed ways to fake GPS without Mock Location of your device. There are different fake GPS location apps on the Play Store that can be used to spoof your location. However, if you want an effective and reliable tool, then you can go for iToolab AnyGo. It is a professional tool and can help you change your location with just one 1-click. It is compatible with both Windows and macOS. Download the trial version of the tool and start faking your location for various purposes.