Factory Reset Protection (FRP) lock is a vital security feature introduced by Google to safeguard user data in the unfortunate event of phone theft. While it serves a crucial purpose, it can sometimes pose challenges for users when they attempt a hard reset or wish to clear data before selling their device.
In this article, we will give you a complete honest review of the Quick Shortcut Maker tool as well as the Quick Shortcut Maker FRP bypass method, a well-known solution that empowers users to bypass the FRP lock on their Android devices.
Additionally, we'll explore a noteworthy alternative to provide you with comprehensive insights and options for dealing with FRP lock issues.
So let's dive straight into the review!
Part 1: What Is Quick Short Cut Maker APK?
Quick Shortcut Maker APK offers a swift and convenient solution to overcome the Factory Reset Protection (FRP) lock on Android devices. If you find yourself stuck at the login stage following a device reset, this tool can provide a temporary means to disable security protocols and remove the FRP lock.
Once the FRP lock is successfully bypassed, the app promptly reactivates security measures to safeguard your device against unauthorized access.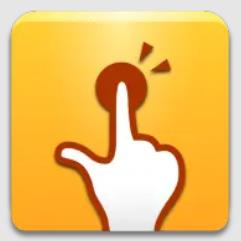 Here are some notable pros and cons of the Quick Shortcut Maker FRP bypass APK.
Pros
Enables users to create personalized shortcuts for their apps, allowing one-tap access directly from the home screen.
Users can organize their apps by grouping similar ones into folders, ensuring a tidy and efficient app management system.
Optimize your device's performance by facilitating the removal of unwanted apps, freeing up valuable storage space, and potentially improving speed.
Bypass FRP locks on most Android devices, making it a valuable tool for those dealing with FRP-related issues.
Prioritizes user privacy and incorporates enhanced security features to safeguard your device during the FRP bypass process.
Cons
May not receive regular updates to adapt to evolving Android versions and security measures.
May require users to delve into their device's system settings, which can be a complex process.
The tool's compatibility is primarily focused on specific operating systems, potentially leaving out devices running common or older Android versions.
Part 2: How to Use Quick Short Cut Maker APK to Bypass FRP?
Unlocking the FRP (Factory Reset Protection) on Android devices has indeed become more challenging with each new phone and software version. Here's a step-by-step guide to help you navigate this process using the Quick Shortcut Maker FRP bypass tool.
Step 1: Begin by turning on the Android device that has the FRP lock.
Step 2: Ensure that your device is connected to a Wi-Fi network.
Step 3: Open the Chrome browser or any other internet browser available on your device. You can check here to learn how to open Google Chrome on a FRP locked phone.
Step 4: Download the Quick Shortcut Maker APK.
Step 5: Look for the APK file you downloaded and tap "Next", "Install" and finally, "Open".
Step 6: After that search for "Google Account Manager".
Step 7: Within Google Account Manager, look for an option that says "Type Email & Password" and select it.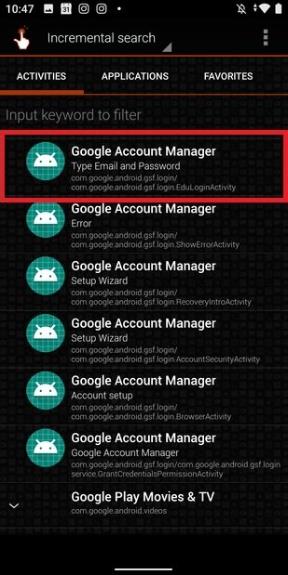 Step 8: After selecting the correct option, tap "Try" to proceed.
Step 9: Tap the three dots in the top-right corner and select "Browser Sign In".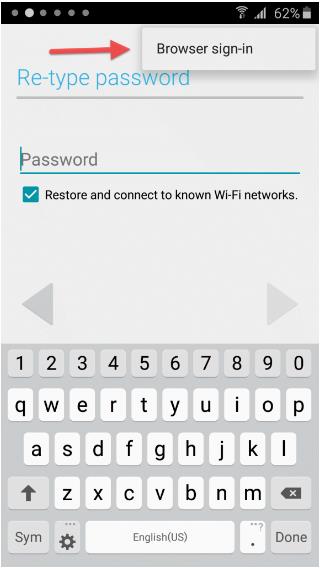 Step 10: You will now be prompted to sign in with a Google ID and password.
Step 11: After successfully signing in, restart your Android device.
Step 12: Once your device reboots, follow the initial setup steps, which may include configuring your preferences and adding accounts.
If you see "Account Added" during this process, it means that the FRP or Google Account lock has been successfully bypassed, and you now have access to your device.
Part 3: Quick Short Cut Maker FRP Bypass Not Working? Fix Here
If you own an Android device and find that Quick Shortcut Maker FRP bypass APK is not compatible with it or is not working as expected, you may want to consider using an alternative solution like iToolab UnlockGo (Android). This powerful FRP bypass tool offers a reliable and efficient way to remove Google FRP (Factory Reset Protection) from your Android device in a matter of minutes.
Now you might be wondering why iToolab UnlockGo (Android) stands out. So just check out below!
How to Bypass FRP With UnlockGo(Android)
This step-by-step guide using UnlockGo (Android) ensures a hassle-free and professional approach to removing Google FRP locks on Samsung devices.
Step 1 First, download and install UnlockGo Android Unlocker on your PC. Connect your Samsung device to the computer using a USB cable. Select the "Bypass Samsung FRP" feature and click the "Start" button.
Step 2 Choose from various unlocking options based on your Android system. Option 1 is recommended for removing Samsung FRP locks on Android 5-13 in just 3 minutes. Click "Next" to proceed.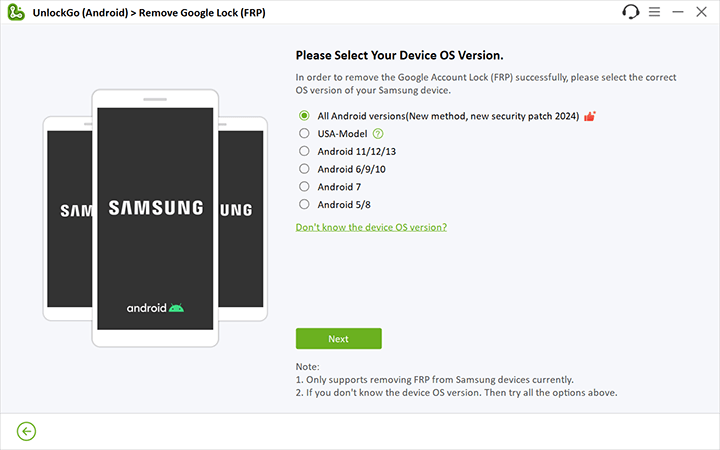 Step 3 Follow on-screen instructions, including accessing the Samsung Diagnostics Menu (Test Menu) using a secret code. UnlockGo (Android) will assist in enabling USB debugging on your locked Samsung device.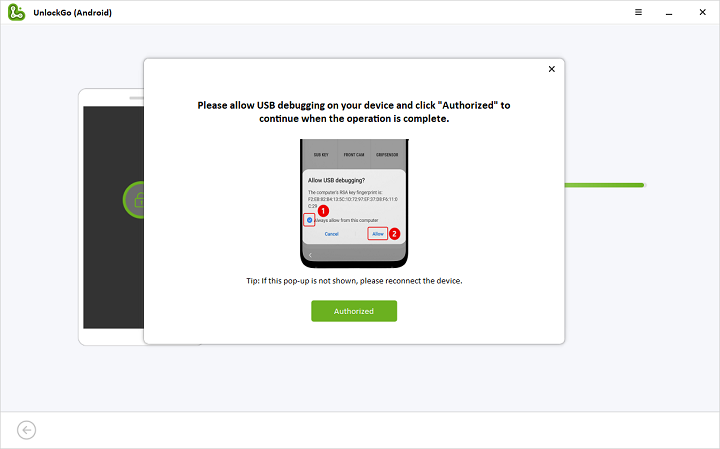 Step 4 After granting permission, the Google account verification screen should be bypassed within seconds, and your Samsung device will automatically reboot.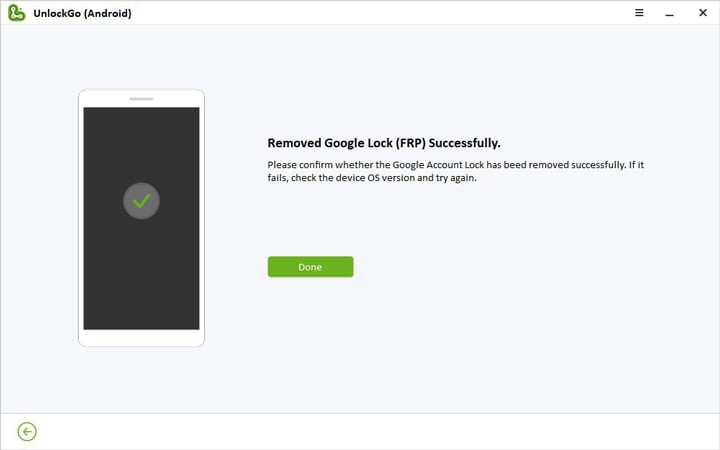 FAQs about Quick Short Cut Maker FRP Bypass
Q1. Is Quick Short Cut Maker APK Free?
Yes, Quick Shortcut Maker APK for FRP bypass is typically available for free download and usage. It serves as a handy tool for bypassing Factory Reset Protection (FRP) locks on Android devices, making it accessible to users seeking a cost-effective solution to unlock their phones.
Q2. Is Quick Short Cut Maker APK Safe?
Quick Shortcut Maker APK is generally safe to use for FRP bypass purposes. However, it's essential to exercise caution and ensure you download it from trusted websites or from reputable sources to avoid potential security risks.
The Bottom Line
In summary, Quick Shortcut Maker APK FRP bypass is a valuable tool for users facing FRP lock challenges on their Android devices. Its user-friendly interface and feature set make it a popular choice for addressing FRP-related issues. However, it should be used responsibly, keeping in mind potential risks and warranty implications.
Moreover, if you want to bypass FRP on Android devices without any technical or complex process, download iToolab UnlockGo (Android) to ensure a smooth and successful FRP unlocking process within 3 minutes.